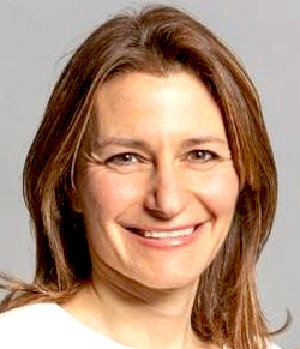 LUCY FRAZER
The Rt Hon Lucy Frazer KC MP was appointed Conservative Secretary of State (SOS) for the Department of Culture, Media and Sport on 7 February 2023.
As you may read into the roles undertaken, and the difficulties encountered in each of the duties, one might describe as political black-holes, Ms Frazer appears to have moved from one political hot potato to another, ending up as the DCMS SOS. But even here, with a new SOS every year, we wonder if she will be able to make a difference, before moving on. Or be drained like a political prune, a pawn in the present Conservative game of chess, amidst a culture of procurement corruption, as embodied by one of the biggest liars ever to have wormed his way into the top job, Boris Johnson, of PartyGate fame, having been found guilty of lying to Parliament repeatedly, and his cronies, undermining democracy, as they rushed to cover up.

Frazer was previously Minister of State in the Department for Levelling Up, Housing and Communities from 26 October 2022 to 7 February 2023. One can imagine the shock of dealing with aberrant councils, like Wealden, who have abjectly failed to provide any genuinely affordable homes, or plots of land for self-builds, as per NPPF requirements, for one and five years plans to identify land for such provision. From which a quick extrication seems to have been a wise move.

She was previously Minister of State at the Department for Transport from 7 September to 26 October 2022. Presumably, moving on quickly due to the lack of progress with electrification, or the development of any plan whatsoever to implementation. One obvious cure being to implement statute to force Electric Vehicle manufacturers to produce an entry level model, or be banned from selling ANY cars in the UK. This was a strategy invoked by the California Air Resources Board, until the fossil fuel lobby applied enough pressure to bring back petrol and diesel guzzlers - and now we have global warming to contend with.

She was Financial Secretary to the Treasury from 16 September 2021 to 7 September 2022. And the less said about our National Debt, the better. Where workers are now toiling just to pay the interest on Tory loans, with 101% of GDP having been reached, via irresponsible policies and unrestrained borrowing to support them.

Lucy was Minister of State in the Ministry of Justice from 10 September 2021 to 16 September 2021 and from 25 July 2019 to 2 March 2021. She previously served as Parliamentary Under Secretary of State at Her Majesty, Queen Elizabeth's Ministry of Justice from 9 January 2018 to 9 May 2019.

She was Solicitor General from 2 March 2021 to 10 September 2021 and from 9 May 2019 to 25 July 2019. Beginning the pattern of post hopping. We hope she may finally have found her calling, before the present government are ousted.
LUCY'S BACKGROUND
A member of the Conservative Party, she has been the Member of Parliament (MP) for South East Cambridgeshire since 2015.

Frazer was educated at Gateways School for Girls and Leeds Girls' High School, before studying Law at Newnham College, Cambridge, where she was elected President of the Cambridge Union.

Soon after graduating, Frazer interned at the Israeli Ministry of Justice. Before entering politics, Frazer worked as a barrister in commercial law in London, practicing in South Square Chambers, Gray's Inn. She was appointed Queen's Counsel at the age of 40. She was selected as the Conservative Prospective Parliamentary candidate for South East Cambridgeshire in December 2013, despite claims that she had been beaten in an open primary by Heidi Allen, who was later elected as MP for South Cambridgeshire. Frazer succeeded in being elected at the 2015 general election with 28,845 votes (48.5%), a majority of 16,837. After entering the Commons, she was then elected to the Education Select Committee later that year.

Frazer supported the UK remaining within the European Union prior to the 2016 referendum. In July 2016, she became Parliamentary Private Secretary to the Paymaster General and Minister for the Cabinet Office, Ben Gummer.

Frazer put forward a Private Member's Bill to Parliament for making upskirting an offence in England and Wales; this attained Royal Assent on 12 February 2019. Before the Act was passed, the common law offence of outraging public decency might have been applicable.

She was appointed Parliamentary Under-Secretary of State for Justice in January 2018, before being promoted Solicitor General for England and Wales in May 2019.

On 25 July 2019, Prime Minister Boris Johnson appointed Frazer as Minister of State for Prisons. She was then temporarily reappointed as Solicitor General when Suella Braverman took maternity leave in March 2021, being sworn of the Privy Council. Frazer returned to her role as Minister of State for Prisons upon Braverman's return from leave on 10 September 2021.
....
CONFERENCE NEWS 7 FEBRUARY 2023 - LUCY FRAZER NAMED CULTURE SECRETARY AS DCMS LOSES DIGITAL REMIT

The change makes Frazer the 13th Culture Secretary in the last 13 years.

The Prime Minister, Rishi Sunack, has announced the creation of four new departments and appointed Lucy Frazer as Culture Secretary, replacing Michelle Donelan.

The changes mean the Department for Digital, Culture, Media and Sport (DCMS) will lose responsibility for the digital sector and will now become the Department for Culture, Media and Sport.

Michelle Donelan becomes the new Science Secretary heading up the new Department for Science, Innovation and Technology. The other two new departments are the Department for Energy Security and Net Zero and the Department for Business and Trade.

The change makes Frazer the 13th Culture Secretary in the last 13 years.

THE UK: A GLOBAL LEADER?

The PM says a re-focused DCMS will recognise the importance of the culture, media and sport to the economy and build on the UK's position as a global leader in the creative arts.

Sacha Lord, the Night Time Economy Adviser for Greater Manchester, welcomed the appointment of the Culture Secretary. He said: "The sector has experienced the toughest years in its history and with this move I hope the support it is given starts to reflect its importance to economic growth.

"I encourage the new Culture Secretary to work urgently with the Chancellor ahead of his Spring Budget next month in order to deliver renewed opportunity and hope to the hundreds of thousands of hard working people our sector employs.

"I also urge the Secretary to call on the Chancellor to rethink business energy support, which will fall away substantially from next month leading to the inevitable closure of swathes of cultural and leisure venues across the UK."
THE OPPOSITE OF CULTURE: UK DEFENCE SPENDING COSTS PLENTY
UK Defence spending equated to £45.9 billion in 2021/22. Multiplied by 10 years = £459 billion, roughly one fifth of our National Debt, not including interest payments - with yet more Astute submarines in the pipeline as overkill. But over twenty years, equals a shade under £1 trillion, not including interest payments on borrowed money, to sustain this level of spend, and higher taxation. This is well over a third of British debt, currently £2.6 trillion pounds (July 2023). Food for thought, and food for the starving. Though, we do need weapons, to fend off the likes of war criminal, Vladimir Putin, there are far more economical methods to defend a nation, such as robotic soldiers and drone warships, to supplement drone aircraft. Or, being energy self-sufficient. With hydrogen and energy storage systems to make solar and wind farms more cost effective. Thus, removing the means, enabling tyrants to wage war. Hit them in the wallet, like present policies are hitting taxpayer's bank balances.
Political musical chairs, can be seen as a means to prevent any so-called, representative of the electorate, from being accountable. As the temperature heats up, a new minister is appointed, so that the new candidate can say the issues raised were dealt with by their predecessor. The same buck passing and thwarting of the public, is seen in changing the names of government departments. "Oh, that was a problem for the previous administration."
We say, the present administration is responsible for all of the above, while they are in power. There is no excuse. Don't take the job, if you won't pay the piper. Or, if you prefer, don't do the crime, if you can't do the time.
CABINET & MPS -MAY 2023 - MUSICAL CHAIRS & A LOT OF NEWCOMERS BRAVE ENOUGH TO TRAVEL UP SHIT CREEK WITHOUT PADDLES
Justice Minister

Chancellor

Foreign Secretary

Suella Braverman

Home Secretary

Ben Wallace

Defence Secretary

Energy - Net Zero

Science, Innovation & Tech.

Michael Gove

Housing & Communities

Deputy Prime Minister

Treasury Sec.

Housing, Local Gov.

Therese Coffey

Work & Pensions

Ldr House Commons

Simon Hart

H M Treasury

Attorney General

Mel Stride

Work & Pensions

Gillian Keegan

Education

Mark Harper

Sec. State Transport

Kemi Badenoch

Equalities Sec State Business

Lucy Frazer

Culture, Media & Sport

Greg Hands

Cabinet Office

Chris Heaton-Harris

Northern Ireland

Scotland

David T C Davies

Sec. State Wales

John Glen

Treasury Secretary

Lord True

House Lords Privy Seal

Jeremy Quin

Paymaster General

Tom Tugendhat

Home Office Security

Andrew Mitchell

Commonwealth Africa
CABINET MPS -MARCH 2020
Chancellor Exchequer

Priti Patel

Home Secretary

Dominic Raab

Foreign Secretary

Michael Gove

Chancellor D. Lancaster

Ben Wallace

Defence Secretary

Matt Hancock

Health & Social Care

Liz Truss

International Trade

Gavin Williamson

Education

Oliver Dowden

Culture

Alok Sharma

MP Reading West

Robert Jenrick

Housing, Local Gov.

Therese Coffey

Work & Pensions

Robert Buckland

Justice

Anne-Marie Trevelyan

International Dev.

Transport

George Eustice

Environment

Brandon Lewis

Northern Ireland

Alister Jack

Scottish Sec. State

Simon Hart

Welsh Sec. State

Baroness Evans

Leader Lords

Amanda Milling

Party Chairman

Jacob Rees-Mogg

Leader Commons

Mark Spencer

Chief Whip

Suella Braverman

Attorney General

Stephen Barclay

Treasury Sec.
CONSERVATIVE MPS 2017-2018
Theresa May - Prime Mnister

MP for Maidenhead

Damian Green

MP for Ashford

Philip Hammond

MP Runnymede & Weybridge

Boris Johnson

MP Uxbridge & South Ruislip

Amber Rudd

MP Hastings & Rye

David Davis

MP Haltemprice & Howden

Gavin Williamson

MP South Staffordshire

Liam Fox

MP North Somerset

David Lidlington

MP for Aylesbury

Baroness Evans

MP Bowes Park Haringey

Jeremy Hunt

MP South West Surrey

Justine Greening

MP for Putney

Chris Grayling

MP Epsom & Ewell

Karen Bradley

MP Staffordshire Moorlands

Michael Gove

MP Surrey Heath

David Gauke

MP South West Hertfordshire

Sajid Javid

MP for Bromsgrove

James Brokenshire

MP Old Bexley & Sidcup

Alun Cairns

MP Vale of Glamorgan

David Mundell MP

Dumfriesshire Clydes & Tweeddale

Patrick McLoughlin

MP Derbyshire Dales

Greg Clark

MP Tunbridge Wells

Penny Mordaunt

MP Portsmouth North

Andrea Leadsom

MP South Northamptonshire

Jeremy Wright

MP Kenilworth & Southam

Liz Truss

MP South West Norfolk

Brandon Lewis

MP Great Yarmouth

MP

Nus Ghani

MP Wealden

Huw Merriman

MP Battle

MP
UK POLITICS

The United Kingdom has many political parties, some of which are represented in the House of Commons and the House of Lords.
LINKS
https://www.gov.uk/government/consultations/unesco-world-heritage-sites-uk-tentative-list-review/outcome/government-response-to-the-uk-tentative-list-review
https://www.conference-news.co.uk/news/lucy-frazer-named-culture-secretary-dcms-loses-digital-remit/
https://www.gov.uk/government/people/lucy-frazer
https://www.gov.uk/government/consultations/unesco-world-heritage-sites-uk-tentative-list-review/outcome/government-response-to-the-uk-tentative-list-review
https://www.conference-news.co.uk/news/lucy-frazer-named-culture-secretary-dcms-loses-digital-remit/
https://www.gov.uk/government/people/lucy-frazer