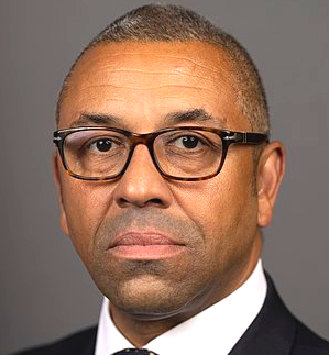 JAMES CLEVERLY - CONSERVATIVE MP BRAINTREE


James Spencer Cleverly TD VR (born 4 September 1969) is a British politician and Army Reserve officer who has served as Secretary of State for Foreign, Commonwealth and Development Affairs since 2022. A member of the Conservative Party, he has been the member of Parliament (MP) for Braintree in Essex since 2015. He previously served as Secretary of State for Education from July to September 2022, Co-Chairman of the Conservative Party alongside Ben Elliot from 2019 to 2020 and as the member of the London Assembly (AM) for Bexley and Bromley from 2008 to 2016.

Cleverly advocated a vote for Brexit in the 2016 EU membership referendum. In the second May ministry, he served as Deputy Chairman of the Conservative Party from 2018 to 2019 and Parliamentary Under-Secretary of State for Exiting the European Union from April to July 2019. After Boris Johnson was appointed Prime Minister in July 2019, Cleverly was promoted to the Cabinet as Minister without portfolio. He served as co-chairman of the Conservative Party alongside Ben Elliot from 2019 to 2020. Cleverly was demoted from the Cabinet in the 2020 cabinet reshuffle and appointed Minister of State for Middle East and North Africa. He became Minister of State for Middle East, North Africa and North America in December 2021, before being appointed Minister of State for Europe and North America in February 2022. In July 2022 he succeeded Michelle Donelan as Secretary of State for Education. In September 2022 he was appointed Foreign Secretary by then-Prime Minister Liz Truss, making him the first Foreign Secretary of African heritage in British history.

HOUSE OF COMMONS

In January 2015, Cleverly was selected to be the Conservative Parliamentary candidate for Braintree for the 2015 general election, after the sitting Conservative MP Brooks Newmark stood down following controversy over sexting and the sending of obscene images online. His selection came after the initial selection process was quietly suspended by Conservative Campaign Headquarters, after the local party chose someone not on the approved candidates list and was told to "think again". He was subsequently elected as the constituency's MP, following which he did not defend his seat at the 2016 London Assembly election.

In November 2015 Cleverly was criticised for pushing through the closure of 10 fire stations in London after the death of an elderly man in Camden following delays in the arrival of fire crews. In response, Cleverly said: "It is impossible for them to say that with certainty. I think it would be much wiser for the FBU to wait for the details of that fire investigation to come out before they start making these opportunistic allegations."

In January 2016, the Labour Party proposed an amendment to the Housing and Planning Bill 2016 that would have required private landlords to make homes which they put up for rent "fit for human habitation".

According to Parliament's register of interests, Cleverly was one of 72 Conservative MPs who voted against the amendment and who personally derived an income from renting out property. The Conservative Government had responded to the amendment by saying that they believed homes should be fit for human habitation but did not want to pass the new law that would explicitly require it.

In March 2016 Cleverly was asked to step down as patron of Advocacy for All, a charity supporting disadvantaged people in South East England. The charity felt he was no longer a suitable person for the role, given that he had voted to cut Employment and Support Allowance (the benefit paid to disabled people who are unable to work).

Cleverly advocated a vote for Brexit in the 2016 EU membership referendum.

Cleverly was re-elected, with an increased majority (62.8% of the votes cast), at the 2017 general election. In January 2018 he was appointed as a deputy chairman of the Conservative Party before moving to become a junior minister at the Department for Exiting the European Union in April 2019.

In October 2018 Cleverly defended Conservative London mayoral candidate Shaun Bailey over potentially Islamophobic and Hinduphobic comments he had made in a pamphlet and suggested that black boys were drifting into crime as a result of learning more about faiths other than "their own Christian culture".

On 29 May 2019, Cleverly announced he was standing to replace Theresa May in the 2019 Conservative Party leadership election, but announced his withdrawal from the race on 4 June 2019.

Following the appointment of Boris Johnson as Prime Minister, Cleverly was appointed Co-Chairman of the Conservative Party, serving alongside Ben Elliot.

In the 2020 cabinet reshuffle, Cleverly was appointed Minister of State for the Middle East and North Africa.

In September 2020, he expressed concern about a "looming" famine in Yemen. In March 2021, Cleverly described the situation in Yemen as one of the worst humanitarian crises in the world. In March 2022, he said that attempts to compare Saudi Arabia to Russia are "ridiculously distasteful". He called Saudi Arabia an "incredibly influential country in the region" and a "significant oil and gas producer."

On 7 July 2022, Cleverly succeeded Michelle Donelan as Secretary of State for Education, a post that he held for almost two months.

FOREIGN SECRETARY

Cleverly was appointed Foreign Secretary by incoming Prime Minister Liz Truss on 6 September 2022.

Cleverly attended the UN Security Council meeting on 22 September, where he called on other countries to reject the annexation referendums due to take place in Russian-occupied areas in eastern and southern Ukraine.

On 20 October, he announced that the United Kingdom would pursue sanctions against Iran for supplying drones to attack civilian targets in Ukraine. Cleverly stated that "Iran cannot be allowed to violate UN resolutions".

Cleverly endorsed Boris Johnson in the October 2022 Conservative Party Leadership Election but Johnson did not end up standing and Cleverly instead endorsed Rishi Sunak. Sunak re-appointed him to this position as part of his cabinet on 25 October 2022.

In October 2022, due to doubts raised that British homosexual football fans would be safe at the 2022 Football World Cup taking place in Qatar, Cleverly suggested that gay fans should show "a little bit of flex and compromise". He added that he thought it was "important when you're a visitor to a country that you respect the culture of your host nation." He described Qatar as "an Islamic country with a very different set of cultural norms to our own [those of Britain]". While Labour called his advice "shockingly tone-deaf". Due to the fact that gay activity is illegal in Qatar and that Cleverly had known that if gay people expressed their homosexuality openly in Qatar they would be arrested, it was suggested that Cleverly was trying to protect LGBT people without directly speaking against the practices of the Qatari Government. Earlier in 2022, LGBT organisations stated that "progress has been slow" in attempting to ensure the safety of LGBT football fans with FIFA in Qatar – and additionally that reassurances from Qatar had "not been adequate". In Qatar sex between men carries a penalty of up to 7 years in prison.

In May 2022, the country's emir, Tamim bin Hamad al-Thani, said that he believed criticism about Qatar being chosen to host the World Cup came from "people who cannot accept the idea that an Arab Muslim country would host a tournament like the World Cup." Rishi Sunak's spokesperson distanced itself from Cleverly's comments, saying that fans should not have to "compromise who they are", and that "Qatar's policies are not those of the UK government and not ones we would endorse."

Later, in late November 2022, Cleverly stated that his actions were "about ensuring that the English and Welsh fans going over to enjoy the football were safe and happy and that they enjoyed themselves whilst watching the tournament."

Despite human rights violations in Saudi Arabia, Cleverly called Saudi Arabia a strategic partner.
In early December 2022, he met his Norwegian counterpart, Anniken Huitfeldt, to discuss continued military cooperation and attended the annual Christmas tree lighting.

Cleverly met again with Antony Blinken, the U.S. Secretary of State, in Washington D.C. to discuss the Russian invasion of Ukraine, recent events in Iran following the anti-regime protest occurring there among other issues, and to reaffirm the UK's special relationship with the United States.

Cleverly was criticised by Tory MPs, including Liz Truss, for refusing to reclassify China as a "threat" in response to the Chinese government's aggressive foreign policy and its human rights abuses of the Uyghur Muslim community. He called China a potential "partner for good".

In May 2023, supporters of Salma al-Shehab (a student at Leeds University jailed in Saudi Arabia for supporting women's rights) issued a Press Release, criticising Cleverly's handling of her case. https://release-salma-al-shehab.webador.co.uk/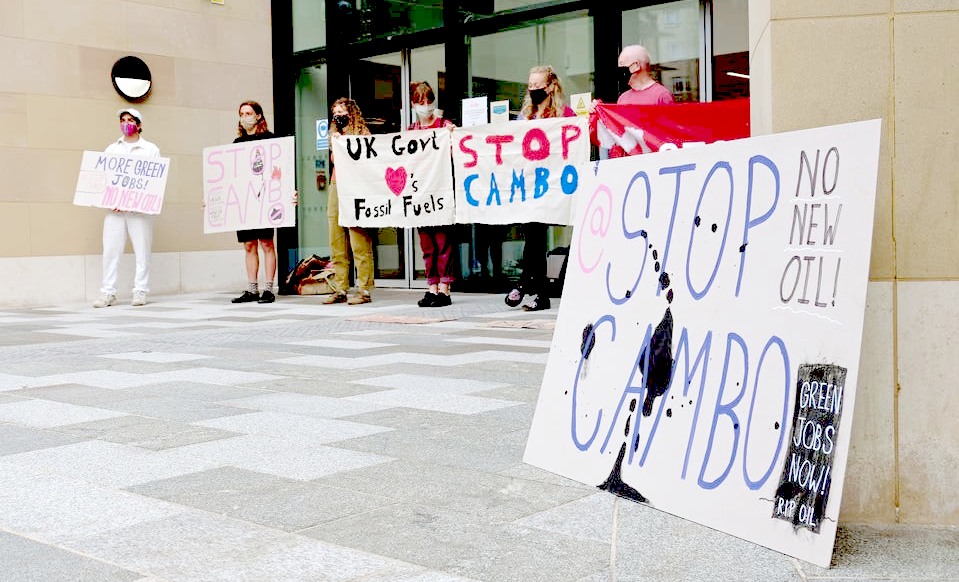 DOUBLE STANDARDS - Greenpeace has threatened to take the Conservative government to court if it approves drilling at a new oil field in Scotland. Ministers are considering green-lighting the gas and oil project at Cambo, a North Atlantic site west of Shetland. No matter how you cut it, if this application gets the go ahead, how will the UK be able to hold its head up high when seeking to persuade India and China to stop burning coal. It's like the ongoing grants of permission for executive houses that add to climate chaos, where councils are investing ratepayer's dollars in oil, instead of renewables. CIL payments are not going to the Community as Infrastructure Levies, they are (it is alleged) being used to make up the shortfall in pension plans for council employees. We agree with Greenpeace, this should be the subject of a Judicial Review or Public Inquiry.

HONOURS

Cleverly was awarded the Efficiency Decoration (TD) for 12 years' commissioned service in the Territorial Army in January 2012, as well as the Queen Elizabeth II Golden Jubilee Medal in 2002, the Queen Elizabeth II Diamond Jubilee Medal in 2012, the Queen Elizabeth II Platinum Jubilee Medal in 2022 and the King Charles III Coronation Medal in 2023.

He was sworn of the Privy Council of the United Kingdom on 8 October 2019 at Buckingham Palace as part of his appointment as Minister without portfolio and Conservative Party Chairman in the Johnson ministry. This entitled him to the honorific title "The Right Honourable" for life. You may think that does not count for much, with Boris Johnson being the same. Part of the Firm.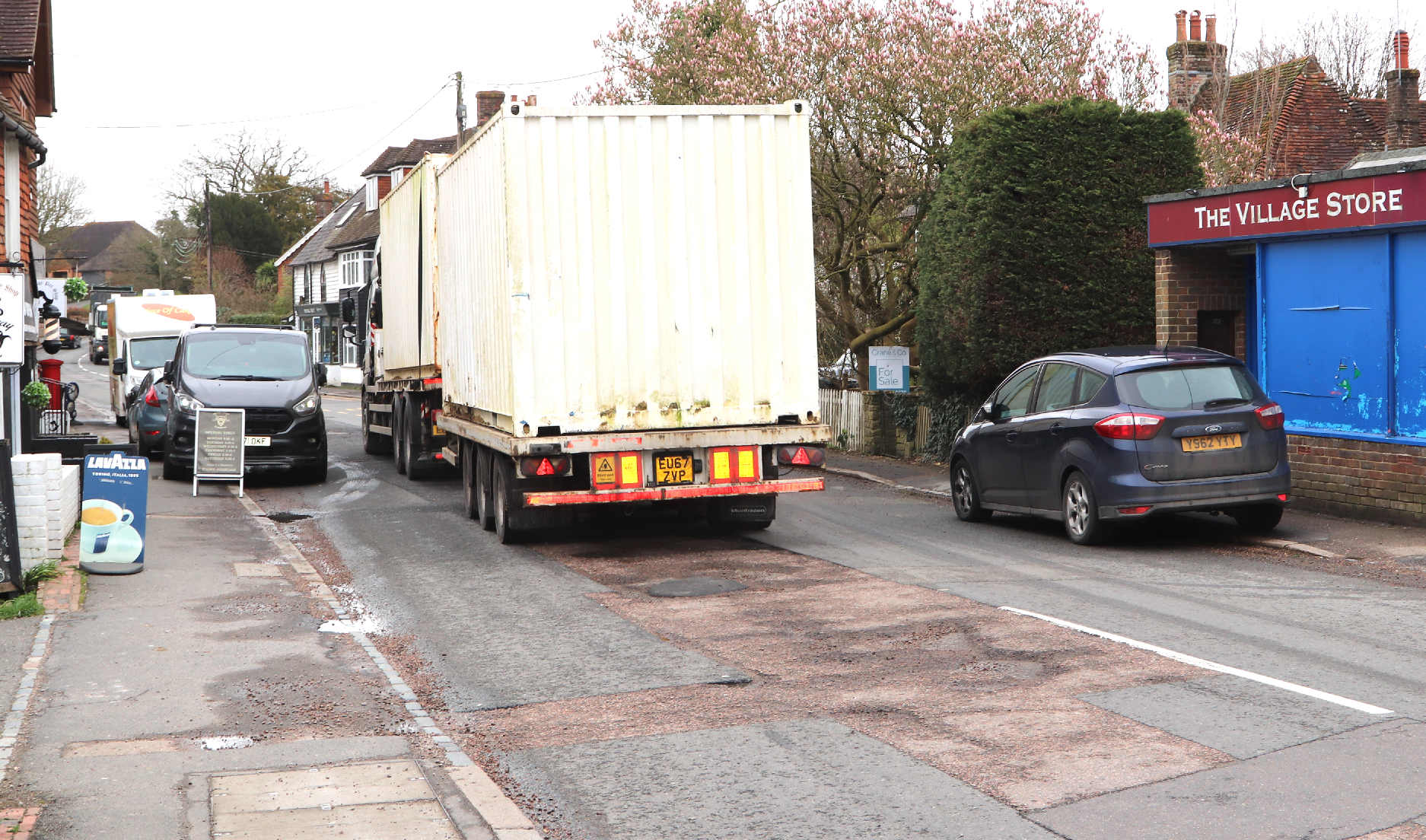 PROCUREMENT FRAUD - The Pothole Party have charged taxes in the form of the Road Fund Licences, but failed to repair our roads. Apart from breach of contract, where is all the money going. Who is profiting from taxpayer's money, if the roads are not being repaired? Surely, this is a case for the Justice Minister. Or, should we call in Sherlock Holmes? The NHS is also subject to procurement fraud. Once again, the Pothole Party has taken you NH Insurance contributions, and failed to deliver an effective ambulance or A&E service. Doctors are allowed to work from home - when they could be anywhere, even on holiday, making telephone calls at public expense, instead of seeing patients. Why not replace doctors with enhanced smart watches, that diagnose patients, then upload data (with permissions) to a national database, to allow the Ministers to budget more effectively. Why not track doctors and monitor their movements?
CONTACT JAMES CLEVERLY
House of Commons
London
SW1A 0AA

Phone: 020 7219 8593

Email: james.cleverly.mp@parliament.uk

Twitter: https://twitter.com/jamescleverly
Make sure that James is you local MP, when raising local issues. Or, go through your local MP, to raise national issues with the appropriate minister.
The system depends on local MPs performing. Sometimes, a matter is for the Prime Minister's attention. But, inevitably, MPs will deflect questions, to avoid having to do anything. They have developed this system to reduce their workload, and to avoid having to investigate inconvenient matters. Such as where our taxes are being spent, or why the roads are so bad.
Transparency is something the Conservatives do not want, or, the electorate would be better able to understand how it is that they have fudged our economy. Councils are just as obstructive, to cover up overspending and thus, overcharging - which may constitute fraudulent trading, as per the Companies Acts.
CABINET MPS -MARCH 2020
Chancellor Exchequer

Priti Patel

Home Secretary

Dominic Raab

Foreign Secretary

Michael Gove

Chancellor D. Lancaster

Ben Wallace

Defence Secretary

Matt Hancock

Health & Social Care

Liz Truss

International Trade

Gavin Williamson

Education

Oliver Dowden

Culture

Alok Sharma

MP Reading West

Robert Jenrick

Housing, Local Gov.

Therese Coffey

Work & Pensions

Robert Buckland

Justice

Anne-Marie Trevelyan

International Dev.

Transport

George Eustice

Environment

Brandon Lewis

Northern Ireland

Alister Jack

Scottish Sec. State

Simon Hart

Welsh Sec. State

Baroness Evans

Leader Lords

Amanda Milling

Party Chairman

Jacob Rees-Mogg

Leader Commons

Mark Spencer

Chief Whip

Suella Braverman

Attorney General

Stephen Barclay

Treasury Sec.
LINKS & REFERENCE
https://www.gov.uk/