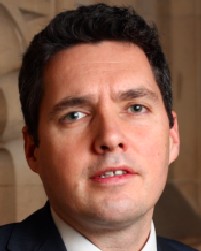 HUW MERRIMAN - MISSING IN ACTION?
Huw Merriman was a Wealden District Councillor and is now the Member of Parliament (MP) for the constituency of Bexhill and Battle after winning the seat in the 2015 general election.
Has anyone heard from him in writing or seen him locally?
Through 2020 into 2021, it is alleged that Huw has been missing in action, bringing the reputation of the House of Commons into disrepute. Reports are coming in as to allegations of failing to respond to correspondence from his constituents, and refusing to meet with members of the public over planning corruption and housing over development in his geographical region. The failure to reply or even to acknowledge receipt of correspondence is to do with transport where he chairs the Transport Committee. Others to do with the monopoly that BT at present enjoy, as the owners of OpenReach, with the Ombudsman, apparently, not comprehending company law, and so condoning a situation where BT are offering performance related contracts, then not being able to uphold such contracts, being minimum broadband speeds and telephone lines crackle free. It seems with Ofcom being part of the problem. Whereas, breach of contract, is breach of contract - and someone has to be responsible at the end of the day.

In 2006 Huw was elected to Wealden District Council for the Rotherfield ward, then in 2010 he fought for North East Derbyshire, but was beaten into second place by the Labour incumbent Natascha Engel. Huw was finally elected in 2015.
He was opposed to Brexit prior to the 2016 referendum. Brexit looks set to scupper a number of UK projects when it come to funding via the Horizon 2020 initiatives, where, when and if the UK does exit Europe, those who are based in the UK have been told that they will be unable to continue to work on those projects, even if they are the lead.
Clearly, this poses enormous problems where if the technology is British and the home company or organisation is contributing know-how that is proprietary, then the UK concern would have given up their ideas in return for funding and get nothing back in return.
We hope then that our politicians are aware of these issue and will do what they can by way of negotiating a truce to allow UK academics and other not-for-profit concerns to continue to contribute intellectually and with physical developments - failing which we wonder what other assurances this Government might offer that important research work might continue under the Conservatives.
CONSERVATIVE MPS 2017-2018
Theresa May - Prime Mnister

MP for Maindenhead

Damian Green

MP for Ashford

Philip Hammond

MP Runnymede & Weybridge

Boris Johnson

MP Uxbridge & South Ruislip

Amber Rudd

MP Hastings & Rye

David Davis

MP Haltemprice & Howden

Gavin Williamson

MP South Staffordshire

Liam Fox

MP North Somerset

David Lidlington

MP for Aylesbury

Baroness Evans

MP Bowes Park Haringey

Jeremy Hunt

MP South West Surrey

Justine Greening

MP for Putney

Chris Grayling

MP Epsom & Ewell

Karen Bradley

MP Staffordshire Moorlands

Michael Gove

MP Surrey Heath

David Gauke

MP South West Hertfordshire

Sajid Javid

MP for Bromsgrove

James Brokenshire

MP Old Bexley & Sidcup

Alun Cairns

MP Vale of Glamorgan

David Mundell MP

Dumfriesshire Clydes & Tweeddale

Patrick McLoughlin

MP Derbyshire Dales

Greg Clark

MP Tunbridge Wells

Penny Mordaunt

MP Portsmouth North

Andrea Leadsom

MP South Northamptonshire

Jeremy Wright

MP Kenilworth & Southam

Liz Truss

MP South West Norfolk

Brandon Lewis

MP Great Yarmouth

MP

Nus Ghani

MP Wealden

Huw Merriman

MP Battle

MP
WHY CONTACT HUW MERRIMAN - WHEN YOU DON'T EXPECT A REPLY
Conservative Party
Constituency Office
29-31 Sea Road, Bexhill on Sea, East Sussex, TN40 1EE
01424 736861
huw.merriman.mp@parliament.uk
Facebook@HuwMerriman

Those making complaint have found that it does not matter how you contact Huw, you won't get a reply in any event, unless you are rich and powerful, and a contributor to the Conservative Party, or an oil company looking to keep fossil fuel cars on the road for as long as possible. Even where he claims you should contact him via email direct on: huw.merriman.mp@parliament.uk
You must be joking. We'd rather hold a General Election to get ourselves an MP who performs their duty, or get Huw put onto a watch list of MPs who are behaving badly. You can complain about Huw using the links on our Code of Conduct page.
ACCORDING TO HIS WEBSITE:

Huw qualified as a barrister, then working in London for a short time.

"During my time at the Bar I represented many young people whose lives had gone wrong for a variety of reasons and who were now facing the prospect of imprisonment. It was here that I learned how important early intervention was in improving young people's prospects and I wanted to work with young people to help them see a better future before it was too late. Accordingly, I spent 5 years as a trustee and volunteer in a youth charity set up following the Brixton riots. Our youth centres provided after-school learning, music and acting classes, sport and work in the environment to try and encourage our young people to see past the lure of gang-culture and empower themselves with an education and a career. I then spent a further five years as a governor of a former failing secondary school in Shepherd's Bush, London, as part of a new team tasked with transforming the school."

Huw moved to East Sussex in 2006 and was almost immediately elected as the Wealden District Councillor for Rotherfield, serving as the head of Wealden's Scrutiny Committee focussing on finance. My role as a Councillor gave me an excellent grounding in representing people as well as understanding the needs of my community. I enjoyed getting stuck in to help the parish: from strimming the verges, clearing the snow, marshalling for bonfire societies to campaigning to save our pubs, post offices and essential services from closure.

In 2012 (following a post as the Chairman of Wealden Conservative Association) Merriman successfully gained the nomination to become the Conservative Parliamentary Candidate for Bexhill and Battle, and went on to secure his seat in the 2015 General Election.

PARLIAMENT

Once again and quoting his website:

"During my time in Westminster, I have thrown myself in to a wide variety of responsibilities. I have served on numerous Bill Committees in the areas of Finance, Transport and Education. I was a member of the committees which put the 2015 and 2016 budgets in to law. From July 2017 to August 2018 I served as Parliamentary Private Secretary (PPS) to Ministers in the Department for Work and Pensions. In August 2018 I was appointed PPS to Ministers in HM Treasury and in December 2018 I was appointed PPS to the Chancellor of the Exchequer.

Having served as a member of the Transport Select Committee since 2015, I was elected Chair in 2020. The committee's role is to scrutinise government and industry performance on national transport.

As with my working partnership with local councillors, I work with MPs from all political parties. I am the Chairman of the All Party Parliamentary Group (APPG) on Bees which campaigns to raise awareness of the risks to pollinators and promote their wellbeing. I am also Chairman of the APPG for the BBC, an Officer of the APPG on Autism (for whom I chaired a national inquiry on Autism and Education), the vice Chair of the APPG on knife crime, Vice Chair of APPG on Domestic Abuse and the vice-Chair of the APPG for Fairtrade."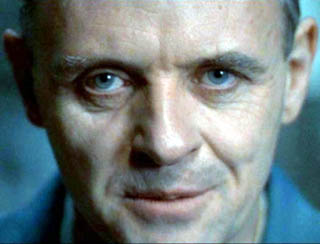 HANNIBAL - May well regard the Huw free range inept. He'd like to have this old friend for dinner. As food becomes more scarce, the Cabinet look as though they might provide steaks and joints for a banquet or two. The good news being they'd be feeding the masses, and reducing population at the same time. We are sure Maggie would approve, where her policies made people homeless, and then tried to tax them for walking the streets via a Poll Tax.
We'd need less land for agriculture, and the fisheries might bounce back a little. As the natural balance is restored from humans sustaining other humans, culling the numbers. We could go back to eating livestock, grain, fruit and vegetables as the population reaches proportions that crop growing might sustain. Fewer people mean less CO2 production and a cooler climate. We'd need fewer houses and cars. Indeed, the houses vacated by those consumed by the hungry and fitter, would negate the housing shortage. House prices would fall, and the renting society subside, as the landlords are eaten, being fattened for the pot from excess profits.
UK POLITICS

The United Kingdom has many political parties, some of which are represented in the House of Commons and the House of Lords. Below are links to the websites of the political parties that were represented in the House of Commons after the 2015 General Election:
CO-OPERATIVE PARTY
DEMOCRAT UNIONIST PARTY
PLAID CYMRU
SINN FEIN
SOCIAL DEMOCRATIC AND LABOUR PARTY
UK INDEPENDENCE PARTY
ULSTER UNIONIST PARTY
Social Democratic and Labour Party
We are concerned with how the make up of the above parties and (reasonably) popular policies may affect the Wealden district, because we are all brothers on two islands in the Atlantic Ocean and what we do or fail to do is likely to rebound on ourselves and our fellow man in other nations around the world. How we act today influences policies in other countries in our global community. It is not just about us and our patch.
East Sussex has five District and Borough Councils, each with a border on the coast. From west to east they are:
There is also East Sussex County Council as the provider of services to the 5 East Sussex districts.
As near neighbours and with councils now sharing facilities and working together, these area of Sussex are included in our remit and an area where climate change and affordable housing are issues that need urgent attention. Where the coastline is a feature in every Council, Blue Growth is a food security issue, especially where this side of of our local economy is under-exploited.