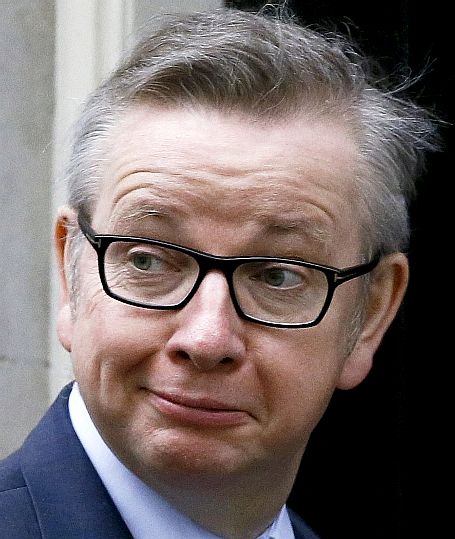 Michael Gove MP Surrey Heath - refused to back climate emergency - not a fan of direct action. More 'trailership' than 'leadership.' A great formula to stay in politics without taking chances maybe, but not a formula for curing important social and life threatening issues. In times of emergency we need leaders like Sir Winston Churchill, not followers. Politicians like Mr Gove are one of the main reasons why the planet is in trouble.

In Boris Johnson's 2020 cabinet, Michael Gove was the Chancellor of the Duchy of Lancaster. A position for old buddies with influence, who cannot be trusted with anything too important.
In his 2021 reshuffle, Bojo made Michael Gove housing, communities and local government minister. What qualifications he holds in respect of town planning and local authority administration remains to be seen. But this looks more like a musical chairs appointment for unqualified mates. Where Mr Gove has no practical building experience, or tabs on corruption, such as back handers to planning officers from developers. Though, we know Thakeham Homes donated £600,000 to the Conservative Party.
The Chancellor of the Duchy of Lancaster is a ministerial office in the Government of the United Kingdom that includes as part of its duties the administration of the estates and rents of the Duchy of Lancaster. It is held to be a sinecure office in the government of the United Kingdom in modern times.

A sinecure is an office – carrying a salary or otherwise generating income – that requires or involves little or no responsibility, labour, or active service. The term originated in the medieval church, where it signified a post without any responsibility for the "cure [care] of souls", the regular liturgical and pastoral functions of a cleric, but came to be applied to any post, secular or ecclesiastical, that involved little or no actual work.
Sinecures have historically provided a potent tool for governments or monarchs to distribute patronage, while recipients are able to store up titles and easy salaries. Lucky old Michael. It's nice to have friends in high places! How many other jobs does he have and are they all declared in the Register of Interests?
THE MIRROR 16 NOVEMBER 2021 - MICHAEL GOVE REFERRED DONOR TO VIP FAST LANE FOR LUCRATIVE COVID CONTRACTS

Michael Gove referred a personal friend and donor to the Government's 'VIP lane' for lucrative Covid-19 contracts, it has been revealed.

It came as a leaked list showed dozens of firms were given contracts worth a total of £1.7 billion after being referred by Tory figures.

The list shows that former health secretary Matt Hancock referred four companies to the scheme.

And former Tory chair Lord Feldman was listed as having referred three firms who went on to get contracts worth tens of millions of pounds.

Meller Designs was handed a total of £164 million worth of PPE contracts at the height of the pandemic.

The firm was, until January this year, co-owned by David Miller, who helped to run Mr Gove's failed Tory leadership campaign in 2016, has personally donated £3,000 to Mr Gove and a total of £60,000 to the Conservative Party.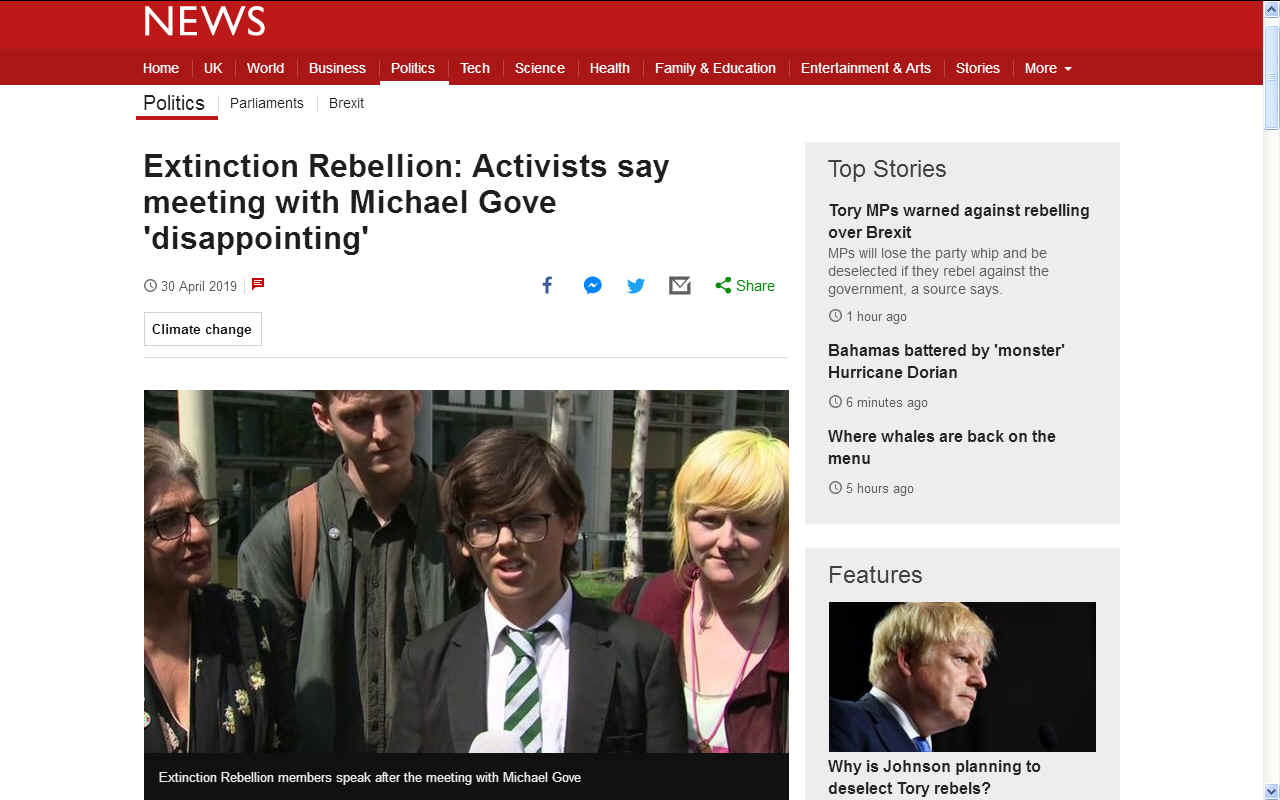 BBC NEWS 30 APRIL 2019 - Extinction Rebellion: Activists say meeting with Michael Gove 'disappointing'

Extinction Rebellion says a meeting with Environment Secretary Michael Gove was "very disappointing" because he refused to declare a climate emergency.

The group - who carried out 10 days of climate change protests across London - met Mr Gove on Tuesday for talks.

But its youth representative, 14-year-old Felix Ottaway O'Mahony, said: "The rebellion has to continue because... our futures are not safe."

Mr Gove said he "shared their high ideals" to tackle climate change.

Earlier, the group also met shadow chancellor John McDonnell, who promised to engage with the group's demands, but activists said Labour needed to be "more ambitious" with its targets.

The Welsh and Scottish governments have both declared a climate emergency, along with dozens of towns and cities, including Manchester and London.

There is no single definition of what that means, but many local areas say they want to be carbon-neutral by 2030, and proponents say the situation amounts to an emergency because the United Nations has warned the world could have just 12 years left to limit a climate change catastrophe.

Extinction Rebellion has three main demands:

1. For the government to "tell the truth" about the scale of the environmental crisis the world faces
2. For the UK to enact legally binding policies to reduce carbon emissions to net zero by 2025
3. For the government to form a Citizens' Assembly to oversee the changes needed to achieve this

Following its large scale protests, a number of the group's representatives went to the Department for Environment, Food and Rural Affairs to meet Mr Gove, Exchequer Secretary to the Treasury Robert Jenrick and the prime minister's environmental advisor Lord Randall.
Mr Gove said the group's first demand was "on the money" and agreed there needed to be a deeper level of public understanding over climate change.

He also said he was "open-minded" about the possibility of citizens' assemblies.

But the environment secretary said, while he believed the state of carbon emissions was a "grave" one, there were questions around the timescale to reduce them and whether declaring a climate emergency was necessary.

"There is an open question to what the date should be and I am open to a higher level of ambition for this government than we have seen in the past," he said.

"We have got to take action and what I would like this government to be judged by is, not what it proclaims, but what it achieves, and there is much more that we need to do."

Afterwards, Clare Farrell, co-founder of Extinction Rebellion, welcomed the "unexpected levels of interest" in the idea of citizens' assemblies, but said ultimately the meeting "resulted in no concrete outcome".

Climate change lawyer Farhana Yamin also praised a pledge by Mr Gove to discuss citizens' assemblies with London Mayor Sadiq Khan, and a promise to raise the group's demands with other members of the cabinet.

But Sam Knights, who works on Extinction Rebellion's strategy team, said the refusal to declare a climate emergency was "not only a political failure, but a moral failure".

He added: "It is important to stress how out of step the current political class is with ordinary people.

"We see this in the democratic deficit we have in this country and it is why we have had to be out on the street in force. It is not something any of us have done lightly but feel is a political necessity. "

Following the meeting with Labour, Extinction Rebellion said Mr McDonnell "acknowledged the failure" of previous policies to tackle climate change.

The group also said he would request a meeting with the entire shadow cabinet for the demands to be presented.

However, it said the shadow chancellor did not commit to changing the proposed date in Labour's climate change policy to reduce greenhouse gas emissions to net zero by 2050 - although he agreed to consider a new, more ambitious target of 2030.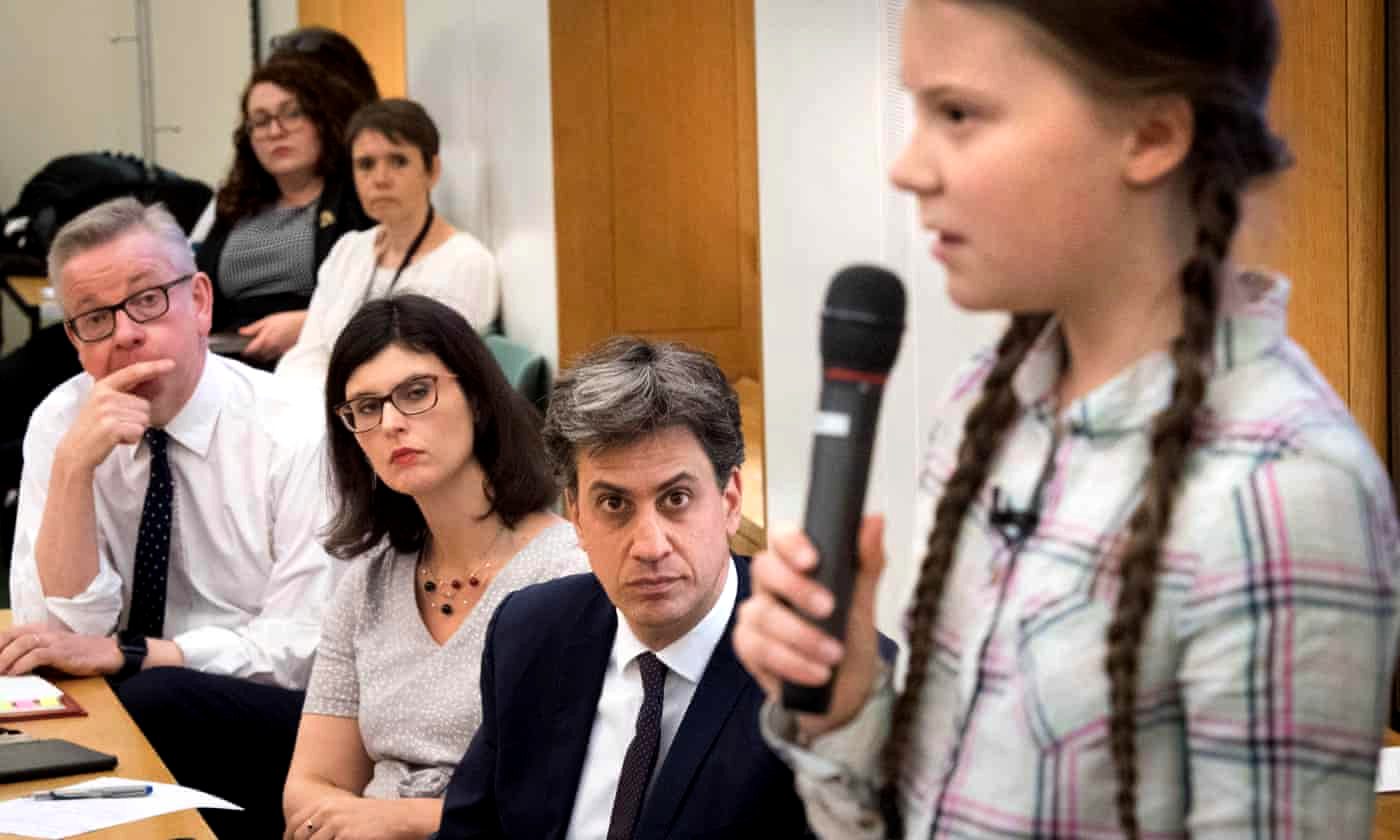 MICHAEL GOVE'S HISTORY
Michael Gove made a comeback in June 2017, with the prime minister bringing him back into cabinet by appointing him environment secretary.

In the 2016 reshuffle he was sacked as justice secretary after serving as David Cameron's education secretary and chief whip in the Tory-Lib Dem coalition.

Despite campaigning alongside Boris Johnson for Brexit, he withdrew his support for Mr Johnson to be Conservative leader and prime minister following the referendum, choosing instead to stand himself. He was eliminated in the final round of voting by MPs, coming third.
What next then for Mr Gove? Well, let's not dwell on that for now. Perhaps we should concentrate on the present position as Environment Secretary, though we do wonder just a little about the Climate Change question when he was the Education Secretary and what he may be thinking about ocean plastic pollution.
Our main concern in reducing our carbon footprint and working on how to achieve that, given that we only have 14,000 charge points to cater for 25 million registered vehicles.
Other concerns are as to planning applications that hold the potential to damage the environment, such as the live example at Herstmonceux in East Sussex, via and application by Clarion Housing Group, Latimer Developments and Thakeham, all being property developers active in the Weald area. In his capacity as Environment Secretary of State having control of the Environment Agency, the question of groundwater, sewage and surface water contamination fall to be considered by him. We have been copied a letter that was sent to Mr Gove on September 24 2018, reproduced below as it contains a lot of information about environmental protections that may benefit many people in the country facing what looks to us to be inappropriate development of a similar nature in epidemic proportions to counter our National Debt.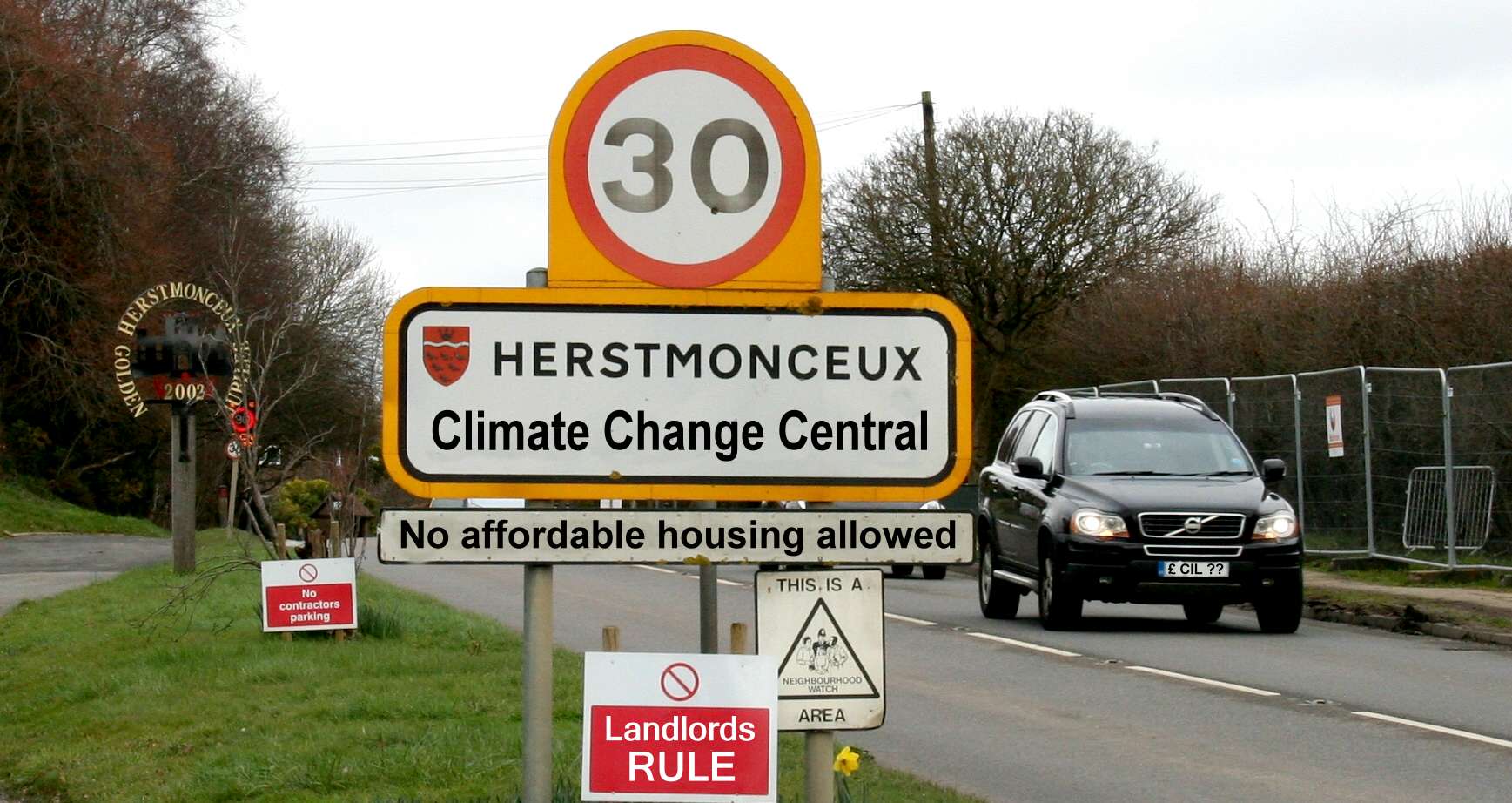 REPEAT OFFENDERS - It's no wonder that Extinction Rebellion is gathering such momentum with councils all over England carrying on as if there was no crisis. The carbon footprint for Herstmonceux village has rocketed because of all the failings of the members of Wealden to tackle climate change and set a good example. Wealden's councillors have granted planning permission for hundreds of houses without solar panels or electric vehicle charging points, but have now declared a climate emergency. Hypocrites or what, or maybe, just trying to repair the damage they have done?
If this example by every town and village in the United Kingdom, then our country would be one of the worst polluters in the world on a per square kilometer basis. The councillors and members of parliament you voted for are partly responsible for killing hundreds of species. It makes us want to glue ourselves to something. Peacefully mind you. This village is a contender for the Greenhouse Gas award 2019. There is no cure for stupidity!
LETTER FROM HERSTMONCEUX MUSEUM LTD 24-09-18:
Rt Hon Michael Gove MP
Secretary of State for Environment, Food & Rural Affairs
Seacole Building
2 Marsham Street
London, SW1P 4DF 24 September 2018

Dear Mr Gove:
RE: HERSTMONCEUX, LIME CROSS, BN27 4SX
PLANNING APPLICATIONS: WD/2015/0090/MAO – WD/2018/1584/MRM
Thank you for your letters dated 14 August and 19 September, both received on September 22 2018.

Regardless of your desk based risk assessment, our problem is that once a dirty deed is done it will be very costly, take a very long time, and involve Wealden Council, the Developers and Householders in a chain of litigation claims for many years to come. The best way to avoid all of that is to take precautions at the planning stage, prevention being better than cure, otherwise many innocent persons will become criminals and potentially lose their homes, as the lack of enforceable conditions is sure to see the gardeners in the new build houses unwittingly poison our water supply and become the subject of prosecutions and injunctions.

Ignorance of the law is of course no defence in this case, but counterclaims against anyone in the chain who allowed the development may offset financial hardship against the cost of remedial works and legal fees, that in this case could be considerable.

Ultimately, it will be the fault of the authorities who knew of our concerns, but failed to act to protect the present enjoyment of a sustainable water source from a historic well, thereby violating Articles 6, 8, and potentially Articles13 and 17 of the European Convention of Human Rights where in the UK there is no Effective Remedy, invoking Article 17, plus Article 1 of Protocol 1 of the Human Rights Act 1998, being: the right to peacefully enjoy possessions without interference by the state. A tainted planning consent upsets such enjoyment and should not be thrust upon the owners or renting quotient of those occupying such homes.

Please see the attached photographs demonstrating the angle of the hill above the wells, and the plan showing 50 and 100 meter radius circles drawn around the wells, revealing that the gardens of 8 houses are within the 50m radius and another 20 houses within the 100m radius, totaling 28 houses with gardens to present as a danger to this unique public water source.

With respect, the 50 meter rule is far from adequate to protect wells at the foot of a hill where the groundwater flows directly downhill carrying herbicide and other pollutants to enter this public water supply. Where the 50 meter limit encroaches into the proposed house build footprint identifying 8 units, a more appropriate 100 meter safe zone takes us almost to the top of the field concerned, making all of the proposed houses in this line of flow potentially dangerous to well drinkers. You should know that we have a fountain that provides water to casual visitors and interested passers by in Lime Park, who are eager to drink from the 'Fountain of Youth.'

Doubtless, you will be aware of the danger of popular gardening chemicals like glyphosate and the harm they do, being toxic to Human DNA at concentrations 450 times lower than used in agricultural applications. Ethoxylated adjuvants in glyphosate-based herbicides have been found to be "active principles of human cell toxicity." Cell damage and even cell death can occur at the residual levels found on Roundup-treated food crops, as well as lawns and gardens where Roundup is applied for weed control. Liver, embryonic and placental cell lines are adversely affected by glyphosate at doses as low as 1 ppm.

For the above reasons we believe that the proposed development plan should be changed to be sure that people drinking the well water are not put at risk. At this stage there is no reason why the proposed housing cannot be repositioned elsewhere on this field, or on other more appropriate sites in or around Herstmonceux, save for the wish of the developers to profit from as much of the area they own as possible. But this group of developers own many other sites and should know better than to jeopardise the health of fellow humans.

Please see the attached open letters from 7 other users of the well in Herstmonceux.

We are not the only organisation who has offered the developers and Wealden council the opportunity to discuss this issue with a view to reaching an acceptable compromise in Human health terms. Not forgetting that the National Planning Policy Framework also seeks to protect heritage assets, of which this public water source is acknowledged as being of historic importance by inclusion on a Monument Protection Programme by English Heritage.

You have confirmed that you did not know about these wells and so have not been consulted, but now that you are aware of the topography and geographical positioning, we would again urge your Agency to consider implementing a Source Protection Zone of a suitable size to negate the angle of flow from the adjacent hill to preclude the building of houses with gardens or other potential pollution sources, such as paints and engine oils, etc., in the line of flow.

The site plan for the above planning application may be easily adjusted at this stage to obviate potential future problems and avoid any protected area. In our view this would constitute a responsible approach that is consistent with the UN's sustainable development agenda, rather than create an anti Circular Economy precedent that is a potentially dangerous example to set.

We look forward to hearing from you on this matter as now being of considerable urgency, perhaps on a return basis, if you can manage that.

Yours sincerely,


for Herstmonceux Museum Ltd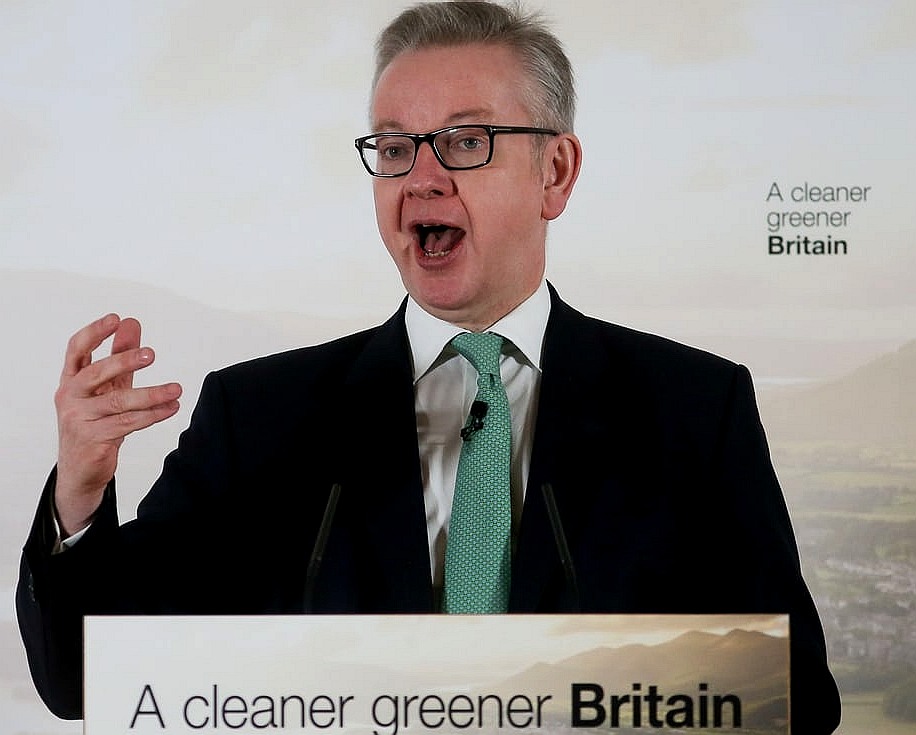 A CLEANER BRITAIN - The Conservative environment minister, who was summoned to Europe concerning Britain's poor air quality after the High Court ruled that the UK was in violation of Agreements with the EU. This was after ClientEarth's successful legal challenge.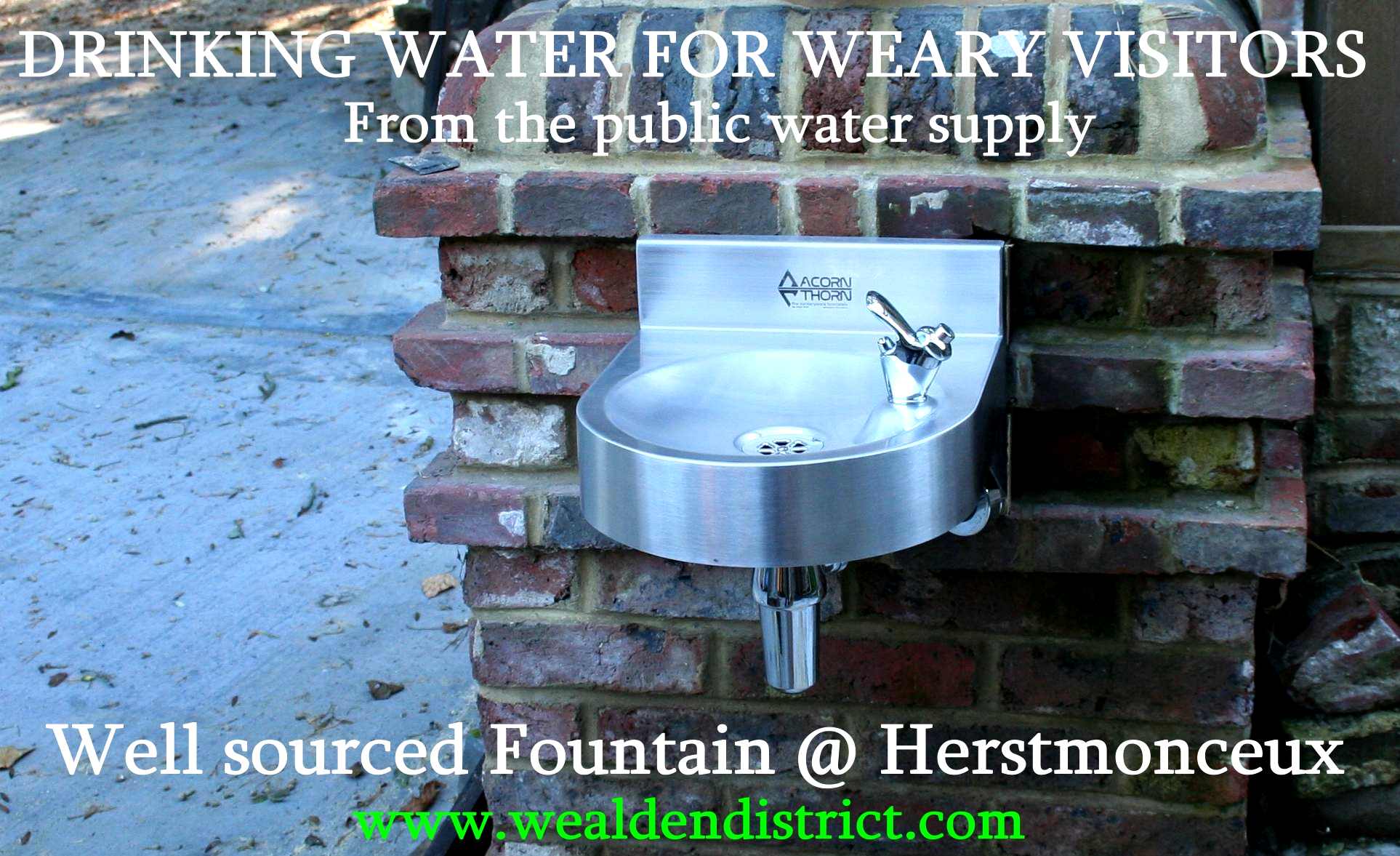 WATER CONTAMINATION - If houses are built on the hill that supplies the last surviving well in Herstmonceux, all of those who presently enjoy a sustainable water supply are likely to be poisoned by pesticides from the gardens of the proposed housing. In addition, where the hard standings of a proposal for 70 houses are to be gully drained to a point lower than the twin wells, soakage that supplies the wells will be diverted away potentially starving the wells of water and increasing pesticide accumulations from the proposed garden areas. The amusing cartoon above portrays the situation that perhaps the developers were not aware of, when they bought into a situation that they should have been able to rely on - if there had been a competent appraisal by Wealden District Council, the County Archaeologist and the Environment Agency. Unfortunately, the council concerned and the advisers to the original applicants appear to have been less diligent than they might have been in the rush to profit from a windfall situation. The developers in this case are confirmed to be: Clarion Housing Group, Thakeham Homes and Latimer Developments. Previously, the site was owned by Tim Watson and then Gleeson Developments. We understand that Mrs Claire Turner and Christopher Bending are two of the planning officers now with responsibility for this application which has reached the detailed (reserved matters) stage.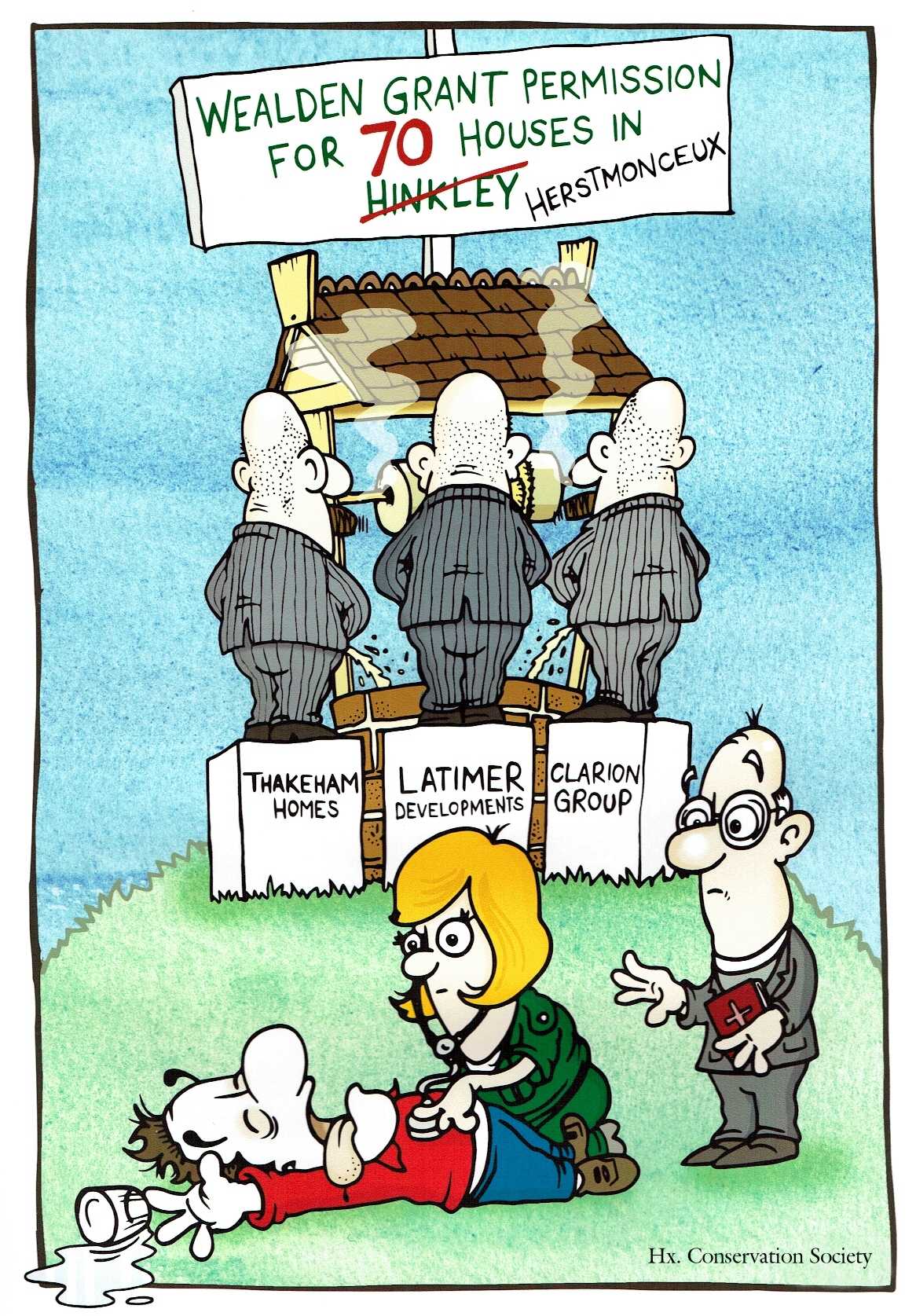 CARTOON - This amusing picture is saying that the developers might just as well be urinating into the public water supply in person. Obviously, they will not be doing this, it will be the foot soldiers operating on their instructions and the occupiers of the houses who will not be told that they cannot use fertilizers and herbicides on their gardens, but will do so anyway. How can you apply a condition that cannot be enforced? Who gets prosecuted for environmental offences?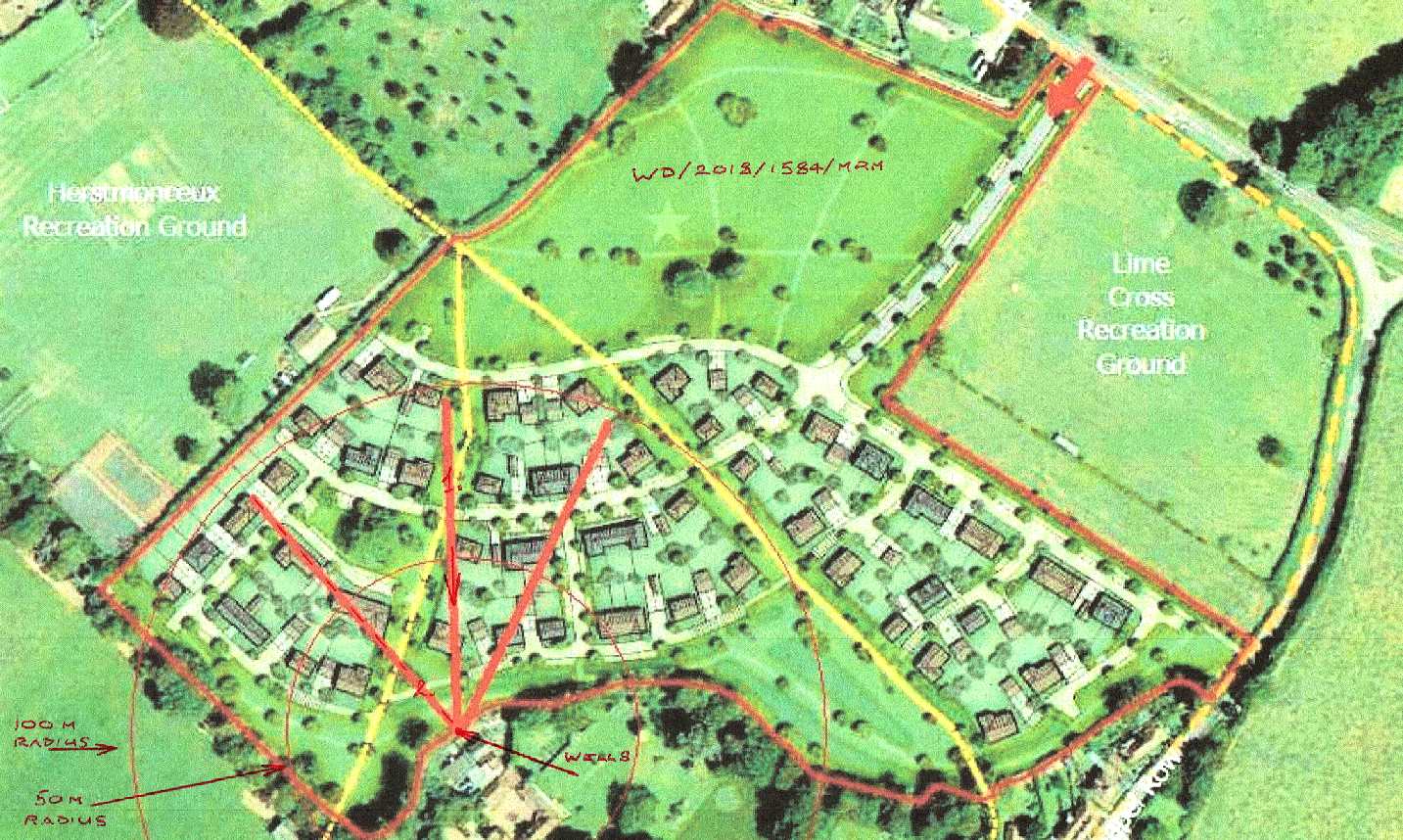 SAFE RADIUS - This picture of the site as seen from the air, shows us 50m and 100m circles drawn from the well that is a public water supply. Fifty meters would have been the appropriate distance to build houses away from the water source, if they were not to be on a hill sloping toward the wells. Unfortunately that is what is proposed. The problems do not stop there, at the other end of this field they are proposing surface water run off through two privately owned ponds that do not have the capacity to deal with that quantity of water, inevitably leading to flooding - and where sewage pumping is proposed by way of a sub holding tank, this could lead to untreated sewage floating into the ponds and watercourses downstream, before it ever gets pumped to the Windmill Hill treatment plant operated by Southern Water. Clearly, all of this is a matter for the Environment Agency that comes under Mr Gove's wing as the Secretary of State.
WD/2015/0090/ HERSTMONCEUX VILLAGE CONDITIONS A - Z INDEX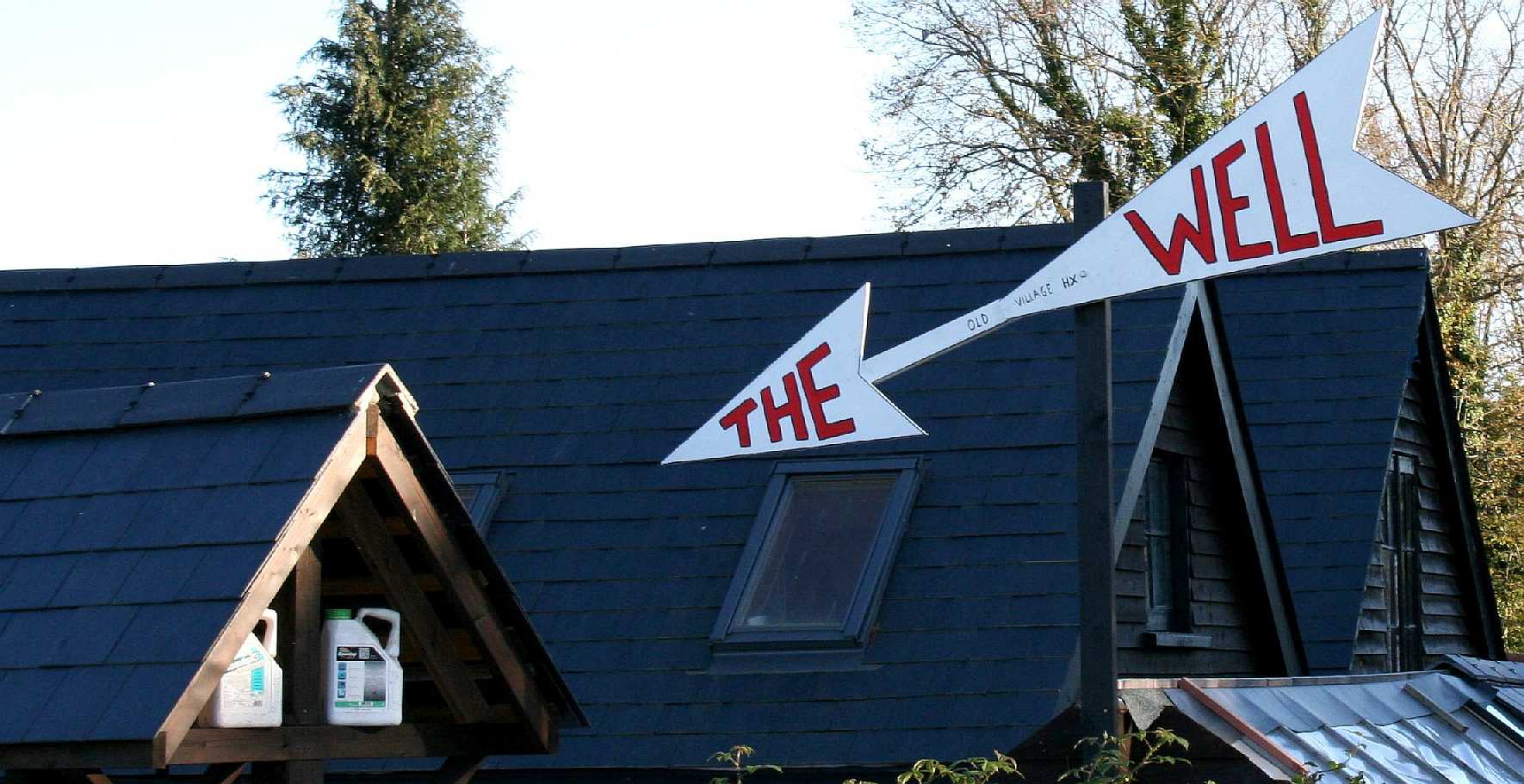 IN CASE YOU MISSED IT - This is the oldest and only working well in the village of Herstmonceux. We have become so used to mains water that we have forgotten about our roots. That is what makes this well just a few hundred yards outside of this Sussex village so important.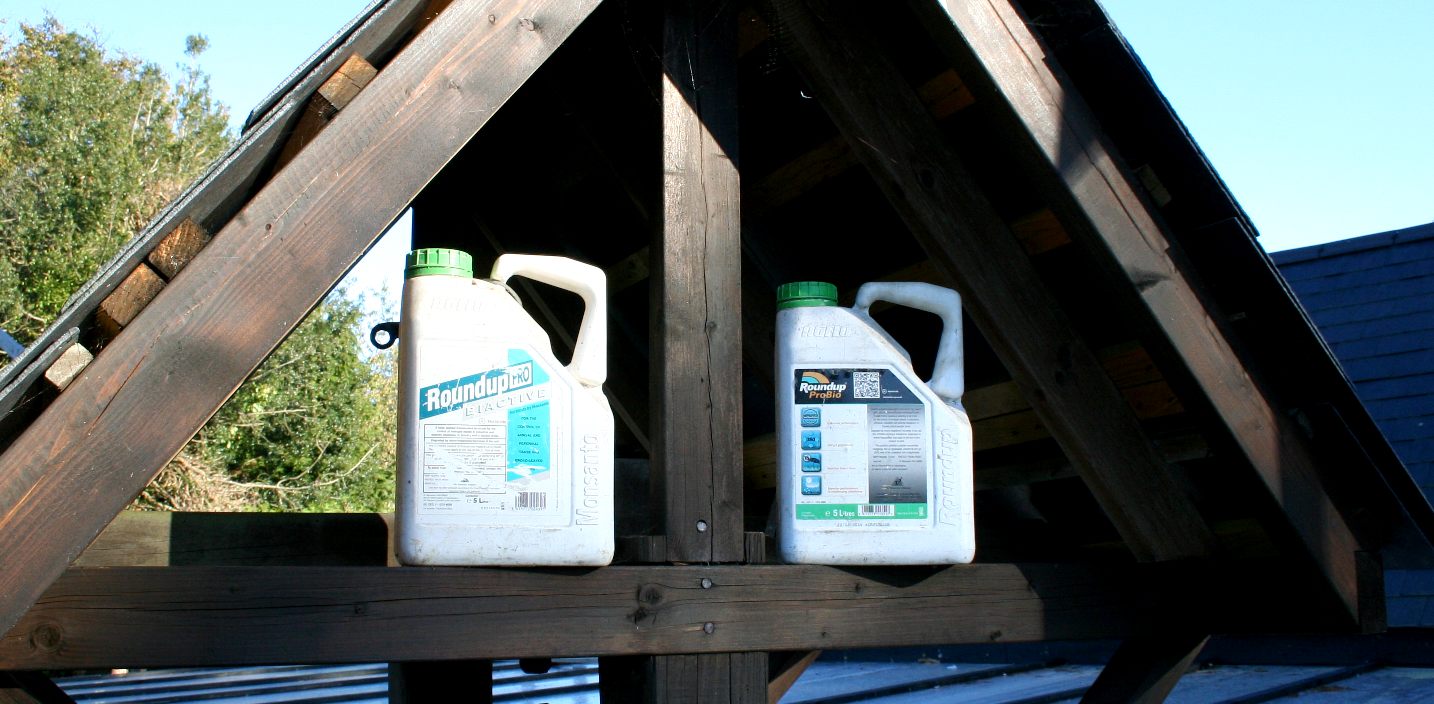 ROUNDUP - Allowing houses to be built in such close proximity to a working well is madness. You might as well pour weedkiller, paints and oils directly into this drinking water. But who will the claims of contamination and illness be against?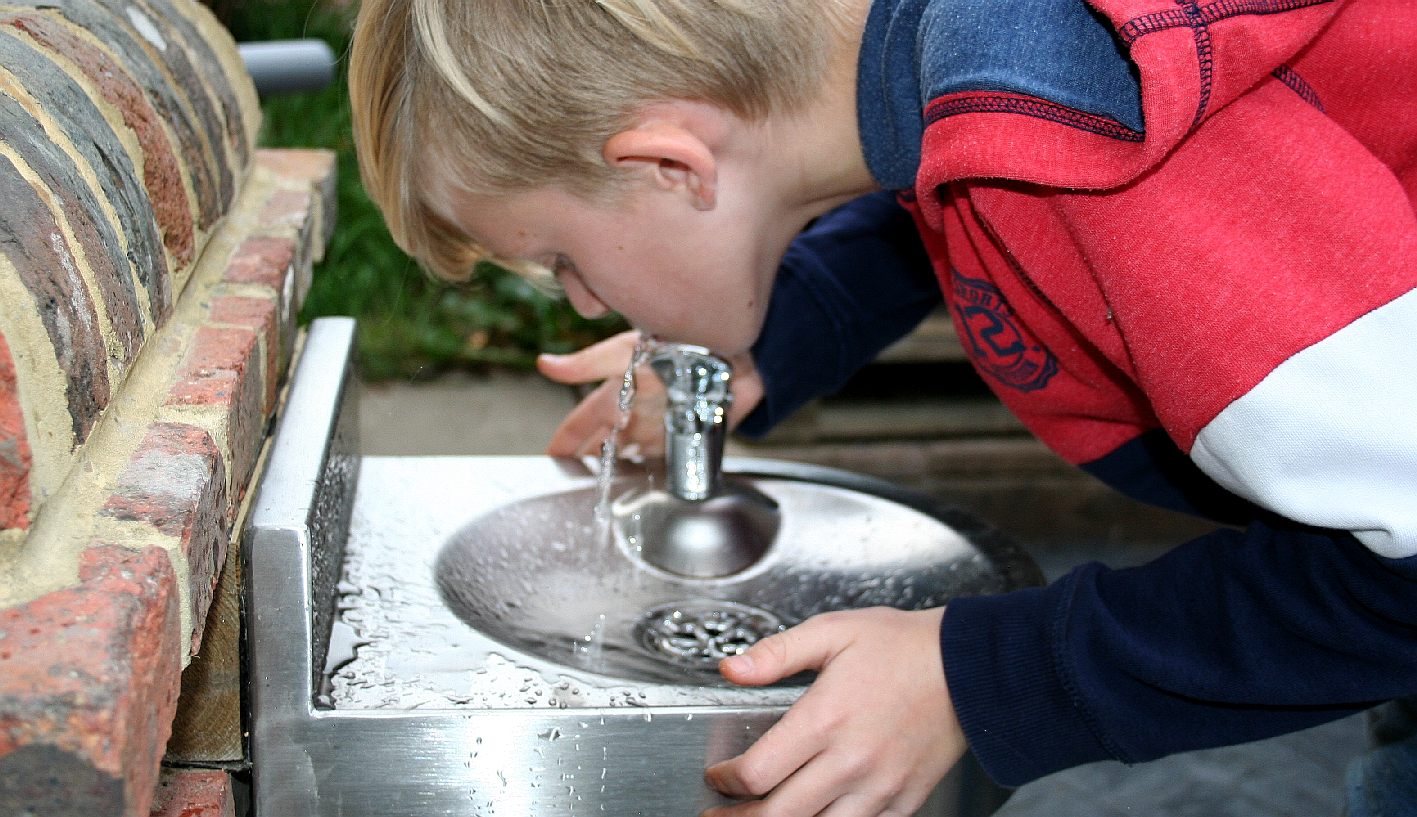 FOUNTAIN OF YOUTH, OCTOBER 2018 - This fountain is fed from the old well at Herstmonceux. Anyone may imbibe the health giving qualities of this natural water supply, such as ramblers and visitors to Lime Park. It is a criminal offence with unlimited fines for any person who pollutes groundwater. By this means wells such as this last surviving working example in the village are protected in law. Alternative water supplies from wells are needed as reserves in case of pollution of reservoirs and other (aquifers) supplies. Bottled water being a last resort in emergencies. SDG 6 of the United Nations sustainability goals concerns safeguarding water supplies.
NPPF - NATIONAL PLANNING POLICY FRAMEWORK A - Z INDEX
CABINET MPS -MARCH 2020
Chancellor Exchequer

Priti Patel

Home Secretary

Dominic Raab

Foreign Secretary

Michael Gove

Chancellor D. Lancaster

Ben Wallace

Defence Secretary

Matt Hancock

Health & Social Care

Liz Truss

International Trade

Gavin Williamson

Education

Oliver Dowden

Culture

Alok Sharma

MP Reading West

Robert Jenrick

Housing, Local Gov.

Therese Coffey

Work & Pensions

Robert Buckland

Justice

Anne-Marie Trevelyan

International Dev.

Transport

George Eustice

Environment

Brandon Lewis

Northern Ireland

Alister Jack

Scottish Sec. State

Simon Hart

Welsh Sec. State

Baroness Evans

Leader Lords

Amanda Milling

Party Chairman

Jacob Rees-Mogg

Leader Commons

Mark Spencer

Chief Whip

Suella Braverman

Attorney General

Stephen Barclay

Treasury Sec.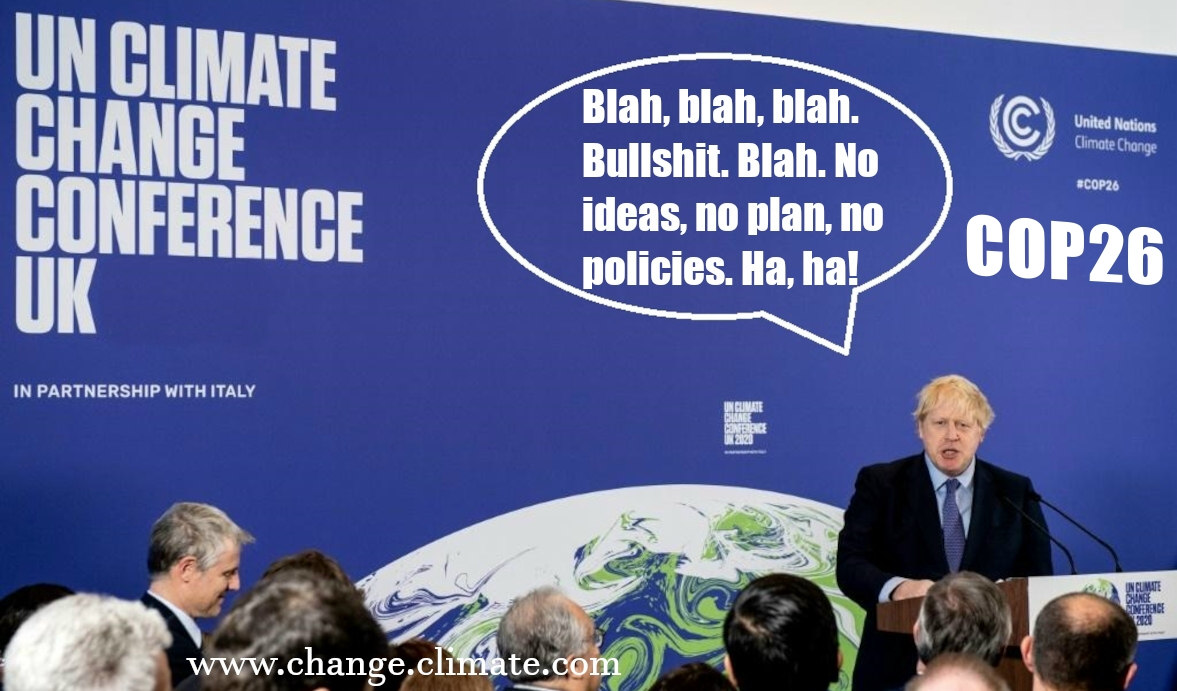 FOSSIL FOOLS - Geriatric politicians with 'climate-senile' policies will find in difficult to break away from their corrupt ways, as part time politicians with two jobs. Their main job being to find paid consultancy work, rather than craft policies and create statute that works to protect our voters from lung cancer, energy shortages and a lack of affordable (sustainable) housing.
The 'zerophobics' are the undertakers of the political world, sending millions of ordinary people to an early grave, while loading us with NHS, hospital and staff costs that would not be needed if we had clean air in our cities.
Basically, the longer you are in politics, the more likely you are to be exposed to bribes, from climate deniers, mostly fossil fuel and energy companies, looking to keep on pumping toxic fumes into the atmosphere, so they can keep making money. The political undertakers are working with them to keep hospitals stocked with cancer victims. They are blood sucking vampires, draining what little you had saved for your retirement.
CONSERVATIVE MPS 2017-2018
Theresa May - Prime Mnister

MP for Maindenhead

Damian Green

MP for Ashford

Philip Hammond

MP Runnymede & Weybridge

Boris Johnson

MP Uxbridge & South Ruislip

Amber Rudd

MP Hastings & Rye

David Davis

MP Haltemprice & Howden

Gavin Williamson

MP South Staffordshire

Liam Fox

MP North Somerset

David Lidlington

MP for Aylesbury

Baroness Evans

MP Bowes Park Haringey

Jeremy Hunt

MP South West Surrey

Justine Greening

MP for Putney

Chris Grayling

MP Epsom & Ewell

Karen Bradley

MP Staffordshire Moorlands

Michael Gove

MP Surrey Heath

David Gauke

MP South West Hertfordshire

Sajid Javid

MP for Bromsgrove

James Brokenshire

MP Old Bexley & Sidcup

Alun Cairns

MP Vale of Glamorgan

David Mundell MP

Dumfriesshire Clydes & Tweeddale

Patrick McLoughlin

MP Derbyshire Dales

Greg Clark

MP Tunbridge Wells

Penny Mordaunt

MP Portsmouth North

Andrea Leadsom

MP South Northamptonshire

Jeremy Wright

MP Kenilworth & Southam

Liz Truss

MP South West Norfolk

Brandon Lewis

MP Great Yarmouth

MP

Nus Ghani

MP Wealden

Huw Merriman

MP Battle

MP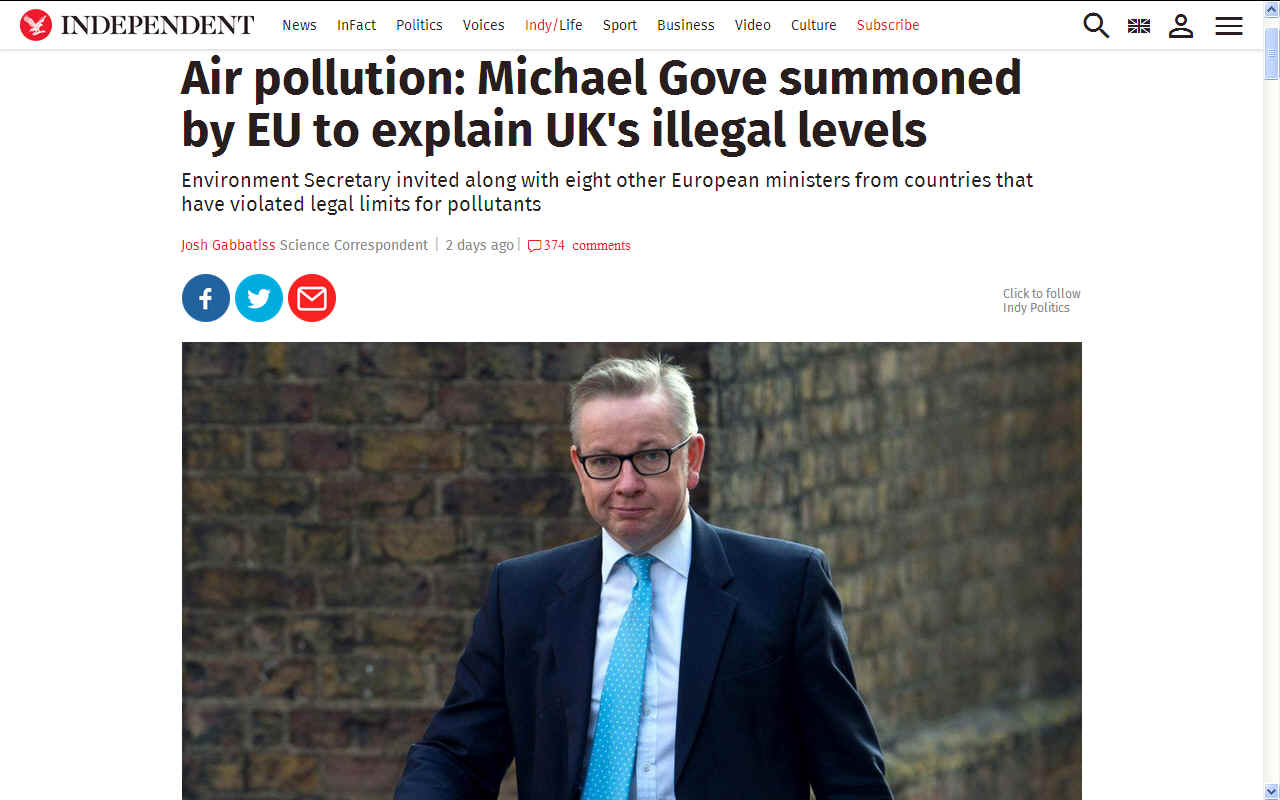 MICHAEL GOVE - UK BREACHED AIR POLLUTION LAWS
THE INDEPENDENT 19 JANUARY 2018 - Air pollution: Michael Gove summoned by EU to explain UK's illegal levels

The Environment Secretary is invited along with eight other European ministers from countries that have violated legal limits for pollutants - so we are not alone - but we could have been leading the race if concepts like the Bluebird service forecourt system had been supported back in 1996 - yes that is how long ago such proposals were on the table.

Environment Secretary Michael Gove has been asked to attend a meeting of the European Commission in Brussels, to explain why the UK still breaches legal air pollution limits.

Britain is one of the five member states that have received a "final warning" from the commission after persistently surpassing limits for nitrogen dioxide levels.

The meeting which is set to take place at the end of the month, will be an opportunity for Mr Gove and other European politicians to discuss air quality and how to protect "a basic quality of life" for European citizens.

Poor air quality resulting from pollutants including nitrogen dioxide have been linked with deadly health conditions such as heart disease and lung cancer. Experts have estimated air pollution kills 50,000 people annually in the UK alone.

Last year the nation was warned it would face a European Court of Justice case if the nitrogen dioxide problem was not dealt with.

Environment ministers from Germany, France, Italy, Spain, Romania, Hungary, the Czech Republic and Slovakia were also called to attend the meeting on 30 January.

All the invited ministers represent countries that have been violating air quality limits for key pollutants. The invitations came from EU environment commissioner Karmenu Vella, who will chair the meeting.

"Every year, more than 400,000 Europeans die prematurely as a consequence of poor air quality," Mr Vella wrote in a blog post explaining his decision to call the ministers to Brussels. "Our job is simple. It is to help reduce and ultimately do away with these numbers."

Mr Vella emphasised the importance of EU member states sticking to the limits they have agreed to and stated the measures already in place in those states will not be enough to meet existing targets.

"It is the improvements, not the process, that interests Europeans," he wrote. "It is no use telling the parent of a 7-year-old child with chronic bronchitis that things will improve by 2030. Much less telling the daughter of a 70-year-old woman with COPD [chronic obstructive pulmonary disease] that the air quality will be better in 10 years' time."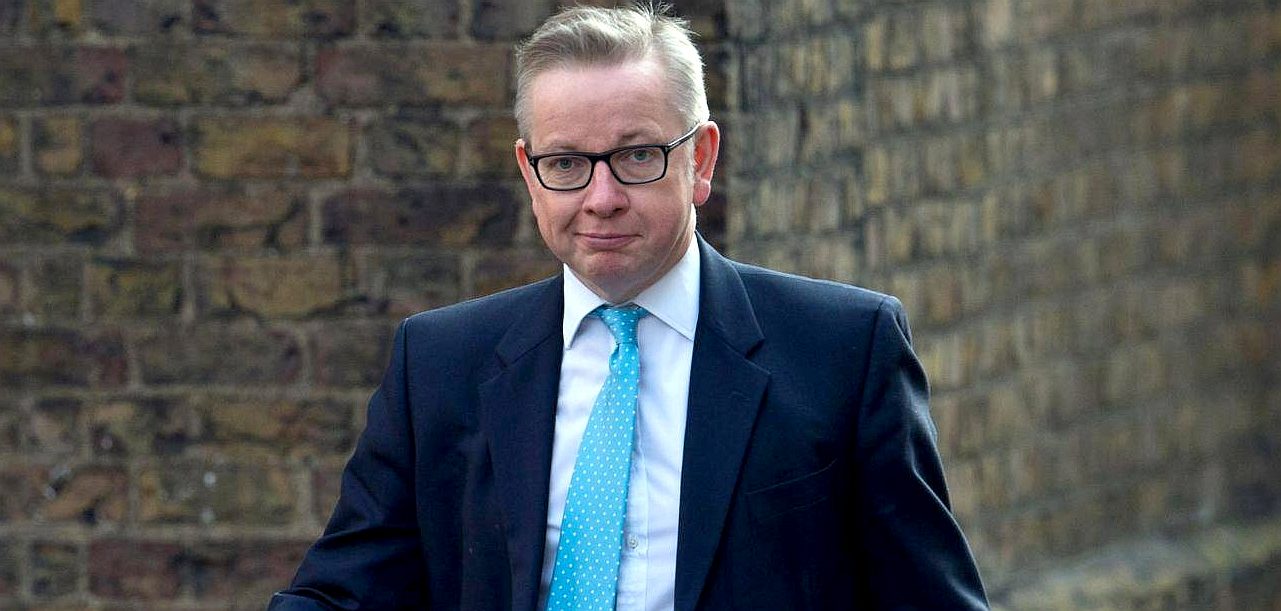 The EU provides funding to its member states to help tackle air pollution, and has implemented a number of measures to deal with emissions from power plants and vehicles.

"It's not a good look when a government that promised environmental leadership has to be chivvied by Brussels into doing something about illegal air pollution," said Rosie Rogers, head of Greenpeace UK's clean air campaign. "Michael Gove promised to make cleaning up our cities' air a top priority but has little to show for it as yet."

Ms Rogers added that diesel vehicles were responsible for the vast majority of air pollution from road transport, so bringing the proposed ban on the sale of new diesel cars forward from 2040 to 2030 would be an effective strategy.

This chimed with a report released earlier this week by the Committee on Climate Change that called for most new car and van sales to be electric by 2030.

Ms Rogers also recommended that the Government support local authorities with the introduction of clean air zones in the areas of the UK worst affected by air pollution.

Next week the Government will appear in court as part of case brought by legal activist group ClientEarth. The group has previously stated there were "major flaws" in the UK's plans to tackle air pollution.

A spokesperson for the Department for Environment, Food and Rural Affairs said it would respond to Mr Gove's invitation in due course. "Air pollution has improved significantly since 2010, but we recognise there is more to do which is why we have put in place a £3.5bn plan to improve air quality and reduce harmful emissions," the department said.

It also noted that the majority of air pollutants in the UK are currently below the legal limits, and said a key reason the nation missed targets was the failure of European emission standards for diesel cars to deliver the expected emission reductions of nitrogen oxides.

"We are at the forefront of calls for the EU to introduce real driving emissions testing which is essential in meeting our air-quality goals, the first stage of which came in for new models of vehicles in September 2017," it added. "We continue to actively engage at a European and international level to tackle air pollution."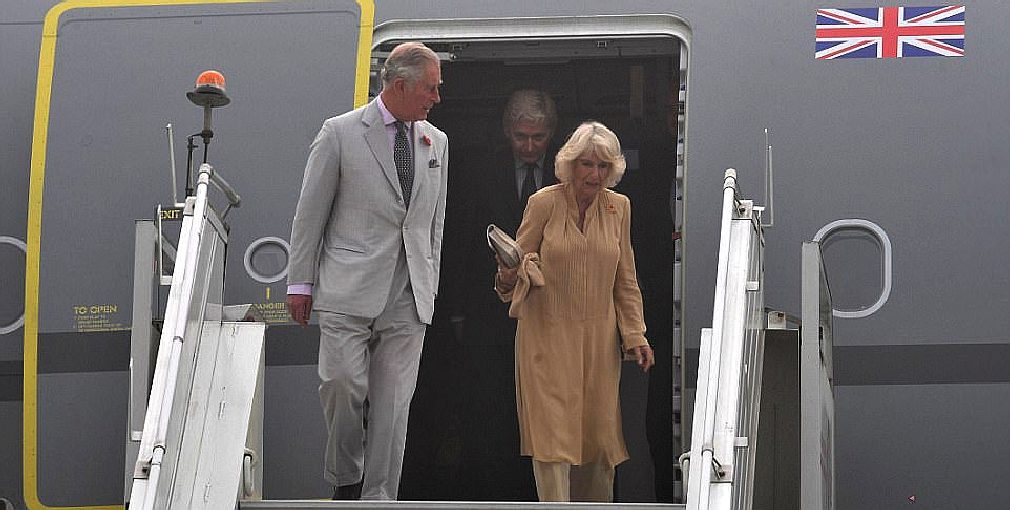 DELHI NOVEMBER 2017 - Prince Charles and the Duchess of Cornwall have arrived in the Indian capital of New Delhi on a day where the city's levels of pollution are so high that it has been likened to a 'gas chamber'. Experts say that in some parts of the city, residents breathing the polluted air will smoke the equivalent of 50 cigarettes. The future King of England has been outspoken about marine litter and joined forces with the Ellen MacArthur Trust to find ways of reducing single use plastic for packaging.

BBC NEWS 12 JUNE 2017 - DID MICHAEL GOVE REALLY TRY TO STOP CLIMATE CHANGE TEACHING

Did Michael Gove really try to stop schools in England from teaching about climate change in geography?

His ministerial return, as secretary of state for the environment, food and rural affairs, has prompted a wave of claims that Mr Gove tried to remove the teaching of climate change when he was in charge of the education department.

"This is a man who tried to stop young people in our schools learning about climate change, who tried to take it out of the geography curriculum," said Caroline Lucas, co-leader of the Green Party.

On social media, these claims about climate change have been linked with pictures of Mr Gove's visit to the newly elected President Trump, as though their awkward thumbs up were evidence of some kind of global compact.

But is there any substance to the claims?

Anyone taking geography GCSEs or A-levels this summer will wonder what the row is about, because pupils will have been grilled - probably the wrong word - about climate change and global warming.

And there are plenty of references to climate change in the national curriculum for younger years.
Climate of suspicion

But the row about "climate change denial" goes back to a controversial rewriting of the geography curriculum when Mr Gove was education secretary.

In a draft version, climate change was conspicuous by its absence, prompting a wave of petitions and lobbying demands for its re-inclusion.

And when the final version was produced, climate change had been reinstated.

But instead of ending the argument, there was still a lingering fog of claims about political attempts to stifle the subject.

And the Department for Education had to publish a statement denying that climate change had been removed.

But what really happened?

People who were close to Mr Gove during this time say that the climate change allegations have taken on a life of their own, a Westminster version of an urban myth, without any foundation.

They say it's a complete misreading of what happened - and that rather than downplaying the teaching of climate change, it was to be bolstered by moving it to science.

And in the end, after a consultation, Mr Gove took the decision to keep teaching it as part of geography.

Another source said that climate change ended up being taught in geography and in science, so it hadn't been cut - so it was a meaningless row.

But there are also different versions of events.

Another very senior figure, close to the curriculum reforms, said that shifting climate change into science might have been the "formal" argument.

But they suggest that there was also an "instinctive" distrust of the topic, with lessons about climate change seen as having an underlying, politically driven agenda.

This became a political "tussle", it's claimed.
Political argument

Another person involved in the rewriting of the geography curriculum remembers ministerial interventions and political horse-trading.

They describe attempts not to "stress the human causes" of climate change as an attempt to placate the "right wing of the Conservative party".

Mr Gove was described as wanting to make specific changes to the wording.

This was the era of the coalition government - and it is claimed that the row was resolved behind the scenes after the intervention of the Department for Energy and Climate Change.

It was also suggested that "Nick Clegg was deployed" - as the deputy prime minister was sometimes involved with such departmental disagreements.

Although Mr Gove might have become the lightning rod in this row, it's worth noting that much of the controversial coverage about cutting climate change from geography was not about Mr Gove at all.

Tim Oates, who chaired the panel reviewing the national curriculum, argued it should be about core scientific knowledge, rather than issues, such as climate change, that might stem from that.

Such topics should be left to teachers to decide to teach rather than be prescribed, he said.

This had prompted reports that climate change "propaganda" was going to be dropped.
'Knee-jerk reaction'

In a statement on Monday, Mr Oates said there had been "a lot of knee-jerk reaction and misunderstanding in media reports at the time".

"The debate the national curriculum panel had was not over whether children should understand climate science - I believe that they should.

"The debate was about what fundamental concepts they needed to learn at an early age in order to understand climate science."

"I am not a 'climate change denier' and I never have been," said Mr Oates.

There are other arguments underlying all this. Should ministers, political figures moving in and out of departments, really get involved in the detail of what pupils are taught? Or should this be the domain of subject specialists and education professionals?

And the school climate has changed too. Academies do not have to follow the national curriculum - so for most secondary schools, such requirements no longer even apply.

A spokesman for Mr Gove's new department, Defra, said: "The secretary of state wanted to enhance climate change in the national curriculum when he was education secretary. It was never his intention to remove it." by Sean Coughlan
UK POLITICS

The United Kingdom has many political parties, some of which are represented in the House of Commons and the House of Lords. Below are links to the websites of the political parties that were represented in the House of Commons after the 2015 General Election:
SOCIAL DEMOCRATIC AND LABOUR PARTY
Social Democratic and Labour Party
We are concerned with how the make up of the above parties and (reasonably) popular policies affects the Wealden district, because we are all brothers on two islands in the Atlantic Ocean and what we do or fail to do is likely to rebound on ourselves and our fellow man in other nations around the world. How we act today influences policies in other countries in our global community. It is not just about us and our patch.
East Sussex has five District and Borough Councils, each with a border on the coast. From west to east they are:
There is also East Sussex County Council as the provider of services to the 5 East Sussex districts.
As near neighbours and with councils now sharing facilities and working together, these area of Sussex are included in our remit and an area where climate change and affordable housing are issues that need urgent attention. Where the coastline is a feature in every Council, Blue Growth is a food security issue, especially where this side of of our local economy is under-exploited.