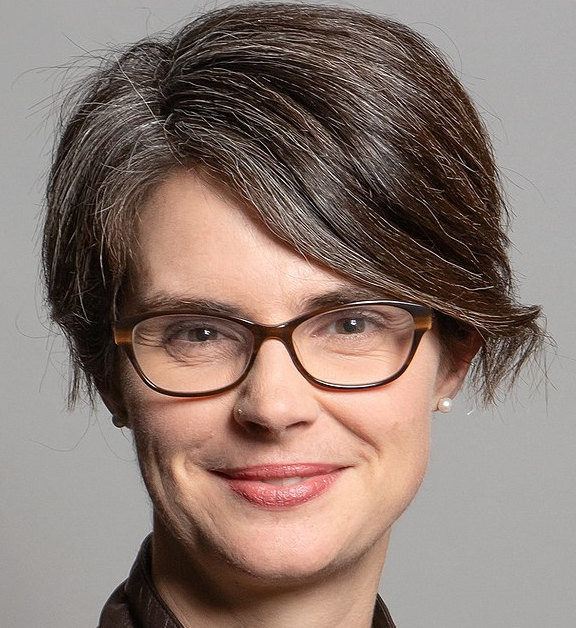 CHLOE SMITH - CONSERVATIVE MP NORWICH


Chloe Rebecca Smith (born 17 May 1982) is a British politician who has served as acting Secretary of State for Science, Innovation and Technology since April 2023, whilst Michelle Donelan is on maternity leave. She previously served as Secretary of State for Work and Pensions from September to October 2022 and as Minister of State for Disabled People, Work and Health from 2021 to 2022. A member of the Conservative [Pothole] Party, she has been Member of Parliament (MP) for Norwich North since 2009.

Smith was elected in a 2009 by-election following the resignation of Labour MP Ian Gibson after the MPs' expenses scandal. Smith held a number of junior ministerial roles under David Cameron and Theresa May, serving two terms as Parliamentary Secretary for the Constitution. She continued to serve in the latter role after Boris Johnson's victory in the 2019 Conservative Party leadership election. In the February 2020 reshuffle, she was promoted to Minister of State during the second Johnson ministry. In the 2021 reshuffle, she was appointed by Johnson as Minister of State at the Department for Work and Pensions. After Johnson resigned in 2022, Smith supported Liz Trussís bid to become Conservative leader. Following Truss's appointment as Prime Minister, she appointed Smith as Secretary of State for Work and Pensions.

PARLIAMENTARY CAREER

Following resignation of Labour MP Ian Gibson after the MPs' expenses scandal, Smith became the Conservatives' by-election candidate and subsequently gained the seat, becoming youngest member of the House of Commons. She took her seat in the House of Commons when the parliamentary break ended in October.

On 14 October 2011, she was appointed Economic Secretary to the Treasury in a ministerial reshuffle, becoming the youngest minister serving in government at that point. According to The Guardian newspaper Smith was appointed to the role because David Cameron wrongly understood her to be a trained accountant.

On 26 June 2012, she appeared on the BBC Two current affairs programme Newsnight and was interviewed about Chancellor George Osborne's decision that day to delay plans to increase fuel duty. Jeremy Paxman questioned the apparent change in her views on fuel duty. The interview attracted much comment, being described as a "mauling" and a "humiliation" of Smith. Politicians, including John Prescott and Nadine Dorries, questioned Osborne's judgement for sending a junior minister onto the programme in his place.

In September 2012, Smith was appointed Parliamentary Under-Secretary of State at the Cabinet Office.

In August 2013, she was criticised for blocking identification of civil servants and public sector bodies responsible for £77m of flights booked through the Government Procurement Service. In October 2013, she resigned from the Cabinet Office to "concentrate on the most important part of my job: being the Member of Parliament for Norwich North".

In May 2014, she was awarded the Grassroot Diplomat Initiative Award under the Business Driver category for designing and conceiving the Norwich for Jobs campaign, which brought over 400 jobs and apprenticeships for young people in her constituency.

During the campaign for the 2015 general election, Smith was mocked by political opponents for quoting a constituent's letter in her election literature. The letter said she seemed "to act more like a Socialist than a Conservative". Smith responded: "Clearly I am not a socialist. I am a proud Conservative. What the letter writer was saying was my work can appeal across party lines".

She retained her Norwich North seat in the snap 2017 general election, taking 21,900 votes, ahead of Labour's Chris Jones by 507 votes. Following the election, she was appointed as Parliamentary Under Secretary of State for Northern Ireland working under James Brokenshire.

In January 2018, during the 2018 British cabinet reshuffle by Theresa May, Smith was appointed Parliamentary Secretary for the Constitution, a role she had previously held under David Cameron. In February 2020, Smith was promoted to Minister of State by Boris Johnson.

In August 2019, Smith was the victim of an anthrax scare in which she was sent a package of white powder.

In September 2021, during the cabinet reshuffle, Smith became Minister of State for Disabled People, Work and Health at the Department for Work and Pensions.

On 6 September 2022, the then-Prime Minister Liz Truss appointed Smith as Secretary of State for Work and Pensions. She was sworn in as a member of the Privy Council on 13 September 2022 at Buckingham Palace following her appointment. entitling her to the honorific prefix "The Right Honourable" for Life.

On 25 October 2022, following the appointment of Rishi Sunak as Prime Minister, Smith returned to the backbenches.

On 22 November 2022 Smith announced that she would not stand for election to Parliament at the next general election.
Perhaps, while she is Innovation & Technology lead, the Sec. of State for innovation, she might coble together a pothole repair machine, where the repairs are quick, level, and as good as the surrounding tarmac. The Rt. Hon. lady, might also want to install a computer program to tell the electorate where all their tax money is being spent.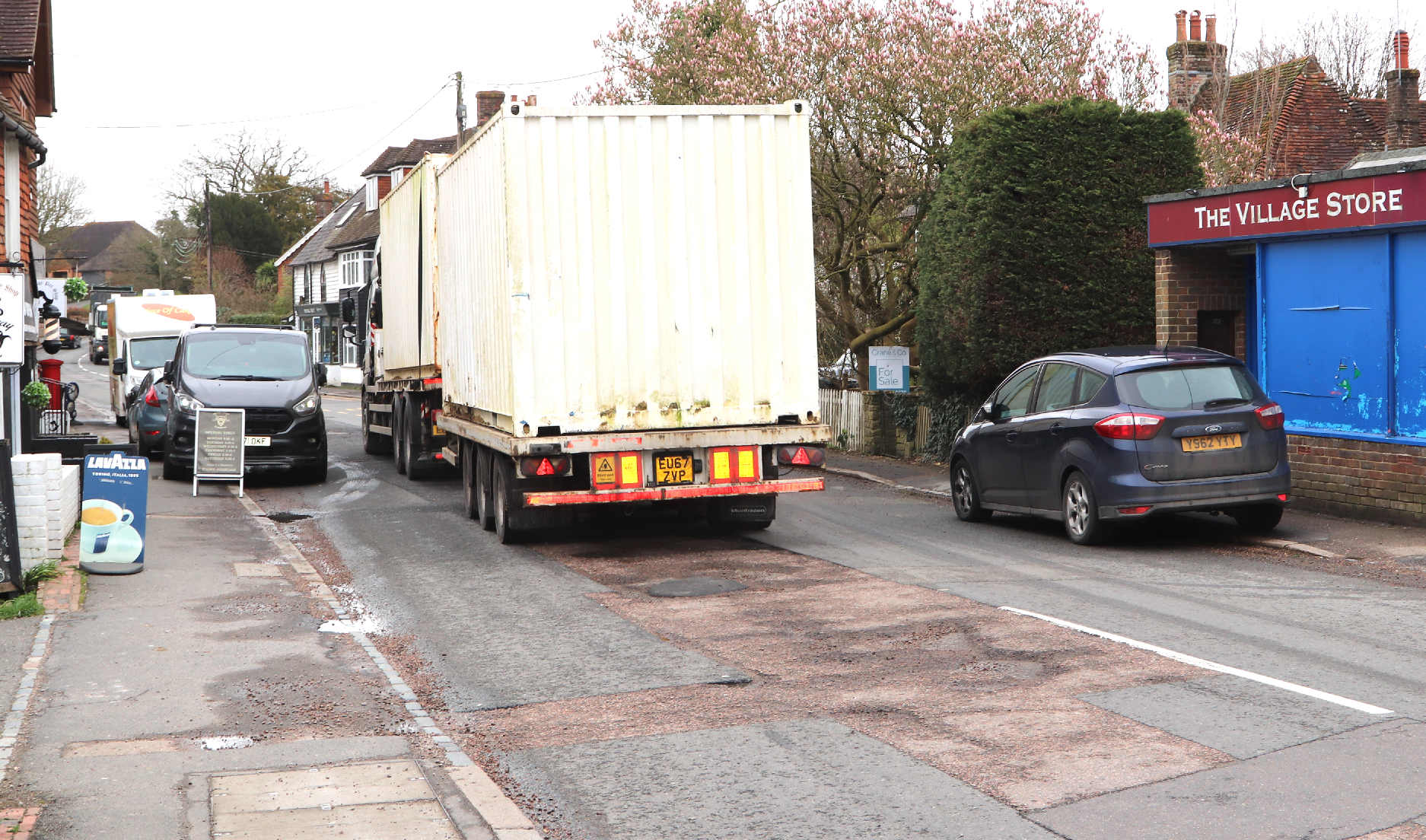 PROCUREMENT FRAUD - The Pothole Party have charged taxes in the form of the Road Fund Licences, but failed to repair our roads. Apart from breach of contract, where is all the money going. Who is profiting from taxpayer's money, if the roads are not being repaired? Surely, this is a case for the Justice Minister. Or, should we call in Mr Sherlock Holmes? The NHS is also subject to procurement fraud. Once again, the Pothole Party has taken you NH Insurance contributions, and failed to deliver an effective ambulance or A&E service. Doctors are allowed to work from home - when they could be anywhere, even on holiday, making telephone calls at public expense, instead of seeing patients. Why not replace doctors with enhanced smart watches, that diagnose patients, then upload data (with permissions) to a national database, to allow the Ministers to budget more effectively. Why not track doctors and monitor their movements?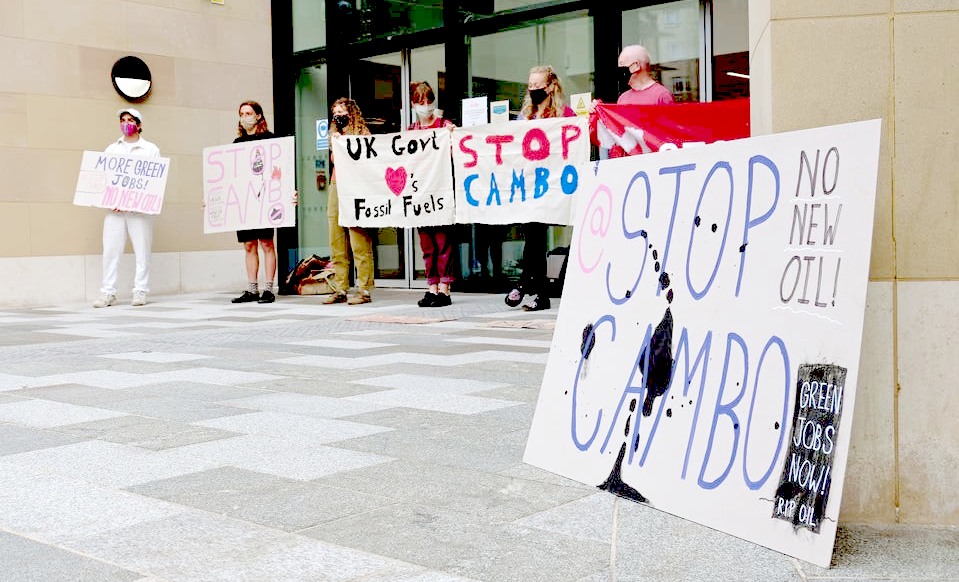 DOUBLE STANDARDS - Greenpeace has threatened to take the Conservative government to court if it approves drilling at a new oil field in Scotland. Ministers are considering green-lighting the gas and oil project at Cambo, a North Atlantic site west of Shetland. No matter how you cut it, if this application gets the go ahead, how will the UK be able to hold its head up high when seeking to persuade India and China to stop burning coal. It's like the ongoing grants of permission for executive houses that add to climate chaos, where councils are investing ratepayer's dollars in oil, instead of renewables. CIL payments are not going to the Community as Infrastructure Levies, they are (it is alleged) being used to make up the shortfall in pension plans for council employees. We agree with Greenpeace, this should be the subject of a Judicial Review or Public Inquiry.
CONTACTS
House of Commons
London
SW1A 0AA

Phone: 020 7219 8449

Constituency Office
Phone: 01603 414756

Email: chloe@chloesmith.org.uk
Website: http://www.chloesmith.org.uk
Twitter: https://twitter.com/NorwichChloe
Make sure that Chloe is you local MP, when raising local issues. Or, go through your local MP, to raise national issues with the appropriate minister.
The system depends on local MPs performing. Sometimes, a matter is for the Prime Minister's attention. But, inevitably, MPs will deflect questions, to avoid having to do anything. They have developed this system to reduce their workload, and to avoid having to investigate inconvenient matters. Such as where our taxes are being spent, or why the roads are so bad.
Transparency is something the Conservatives do not want, or, the electorate would be better able to understand how it is that they have fudged our economy. Councils are just as obstructive, to cover up overspending and thus, overcharging - which may constitute fraudulent trading, as per the Companies Acts.
CABINET MPS -MARCH 2020
Chancellor Exchequer

Priti Patel

Home Secretary

Dominic Raab

Foreign Secretary

Michael Gove

Chancellor D. Lancaster

Ben Wallace

Defence Secretary

Matt Hancock

Health & Social Care

Liz Truss

International Trade

Gavin Williamson

Education

Oliver Dowden

Culture

Alok Sharma

MP Reading West

Robert Jenrick

Housing, Local Gov.

Therese Coffey

Work & Pensions

Robert Buckland

Justice

Anne-Marie Trevelyan

International Dev.

Transport

George Eustice

Environment

Brandon Lewis

Northern Ireland

Alister Jack

Scottish Sec. State

Simon Hart

Welsh Sec. State

Baroness Evans

Leader Lords

Amanda Milling

Party Chairman

Jacob Rees-Mogg

Leader Commons

Mark Spencer

Chief Whip

Suella Braverman

Attorney General

Stephen Barclay

Treasury Sec.
LINKS & REFERENCE
https://www.gov.uk/