REFLECTION: IN JANUARY 2022 - Masterminds, Boris and Rishi, halved the value of pensioner's savings with their fatally flawed grasp on Brexit, getting voted in by a big red campaign bus promising £350 million for the NHS in large white lettering, but that was a massive deception that narrowly missed Bojo being prosecuted for fraud. After claiming we could have our EU cake and eat it, and a gullible electorate believing him! Now dear Rishi is raiding the ordinary man's piggy bank, so that his children might not benefit from inheritance - and it only took him all his life to accumulate. Presumably, dumb & dumber studied Colonial accounting and rule. But we don't have an Empire anymore to underpin the excesses or crass policies. Bojo can't sack Rishi, cos he bankrupt the nation with his poppycock, and needs the cash from your savings for more wallpapering during lockdown. Though he's snake-charmed Her Majesty with a parliament prorogue, sufficiently that she didn't sack him. Why not? Well, at that level, without a Written Constitution and the Justice System infested with honours and secret society influence, he is above the law - because there is no law in what is effectively a police state - if you report crime and then get slammed with stalking Orders of other SLAPP action for your trouble. Especially banking of planning fraud. Then are are for it my lad! They don't want the public to know about the bigger picture. You just keep watching the BBC and ITV, for your regular whitewashed news drip feed.
With Prince Charles' charity under investigation, Prince Andrew keeping a low profile, and Harry & Megan departing the sinking ship in 2021, British Citizens really need a shakeup constitutionally. There simply are not enough (competent) Royals to make important decisions - hence giving the likes of Boris the Johnson - free reign. The best of a bad bunch? There has got to be better than the MP for Uxbridge & South Ruislip.
By all accounts through 2020 and 2021, the policies of what he is now referred to internationally as "The Clown of Europe," have not worked, as there was no steerage just reaction to one crisis after another. This, despite a cabinet reshuffle, to try and weed out the non-performers. The political cling-ons that are just along for the ride. Bojo has turned Britain into the laughing stock of the world, as they watch his buffoonery - and are not amused. But he has damaged the savings and pensions of his voters, with rampant inflation, driving higher prices in the shops - and now shortages of just about everything. Causing the prices to rise again, and so their money is worth less.
The cure? Difficult! The Conservatives have made such a mess for so long that any party coming in to sort it out, will have one heck of a job. Brexit is one of the underlying causes. An opportunity for Bojo to get elected, but not in reality so good for the country. However, Europe is having more problems, without a British voice in the mix to secure our interests.
Boris is famous in other departments for his numerous affairs, any one of which would have demanded a resignation, but for which he seemed to be rewarded for his alleged fornications. An incredible situation, the Americans would be envious of, where they'd probably relish a free hall pass in that department.
The former Mayor of London kept his job at the Foreign Office after the election. Despite hints from some of the newspapers that Boris Johnson, 52, seeks the top job, he has categorically dismissed such claims - but then made a play for premiership when Theresa May was on the ropes, finally being voted Prime Minister amidst the Brexit fiasco.
In the wake of June's shock election result, Mr Johnson said that while the public would be wondering about the future of the current government, Mrs May had got the biggest Conservative mandate anyone had achieved for decades.
Boris is quoted as saying: "I'm going to be backing her, and absolutely everybody I'm talking to is going to be backing her as well.
What we would like to know is where Mr Johnson stands on homelessness, affordable housing and climate change. As the former mayor of our capital that is congested beyond belief and smog laden at times, of all people, Boris should know that air quality is dependent on efficient transport networks. How about charging points for electric vehicles. What is the score on those?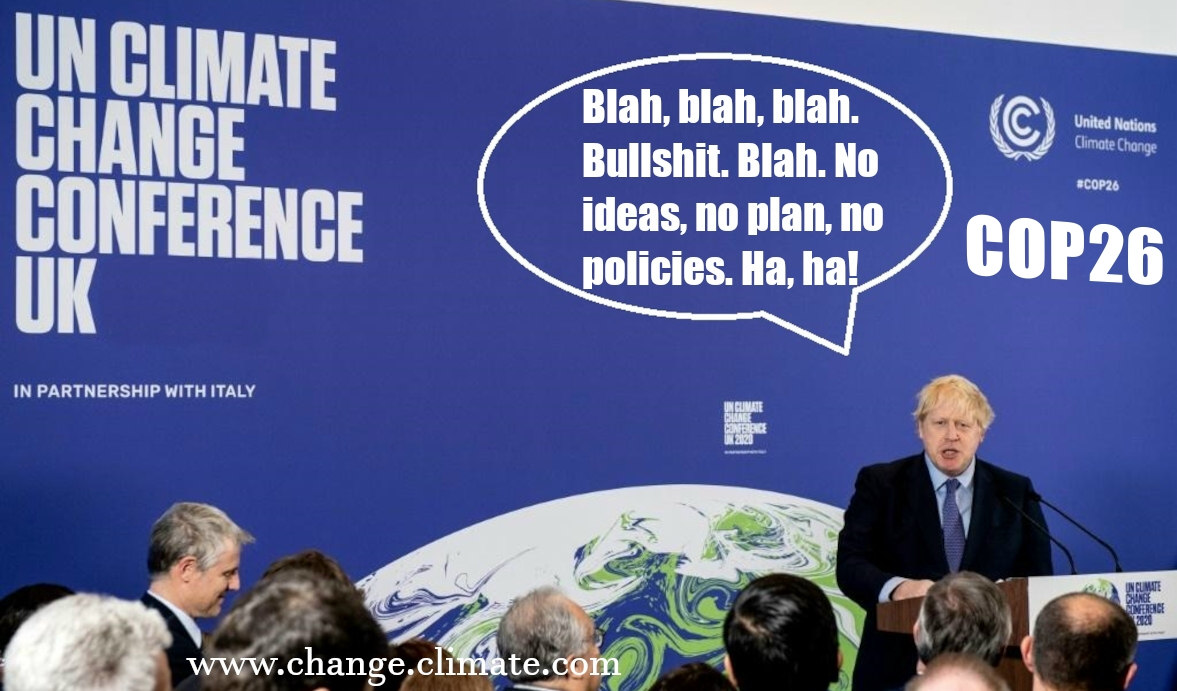 FOSSIL FOOLS - Geriatric politicians with 'climate-senile' policies will find in difficult to break away from their corrupt ways, as part time politicians with two jobs. Their main job being to find paid consultancy work, rather than craft policies and create statute that works to protect our voters from lung cancer, energy shortages and a lack of affordable (sustainable) housing.
The 'zerophobics' are the undertakers of the political world, sending millions of ordinary people to an early grave, while loading us with NHS, hospital and staff costs that would not be needed if we had clean air in our cities.
Basically, the longer you are in politics, the more likely you are to be exposed to bribes, from climate deniers, mostly fossil fuel and energy companies, looking to keep on pumping toxic fumes into the atmosphere, so they can keep making money. The political undertakers are working with them to keep hospitals stocked with cancer victims. They are blood sucking vampires, draining what little you had saved for your retirement.
As to plans to re-float the Royal Yacht Britannia, what about the pollution from the old gal? She's already steamed a million miles using her two Pametrada steam turbines that develop 12,000 hp (8,900 kW) for a speed of 21.5 knots (39.8 km/h; 24.7 mph) and a range per fill up of 2,400 nautical miles (4,400 km). Britannia burns heavy diesel oil to fire her drum water tube boilers that were built by Foster Wheeler. Bunker fuel is stored in her 510,000 gallon fuel tanks, meaning that she uses 212.5 gallons per nautical mile. This would equate to 231,119,887 million gallons of diesel was released into the atmosphere as greenhouse gases to fuel global warming, just to host a few business meetings and royal weddings. Wow! Who are the climate criminals? It would be madness to allow that sort of pollution to continue, and please note that these are ballpark estimates based on very sparse technical details about Britannia (that may not be accurate). Perhaps then, Boris and his patriotic investors may want to put that in their pipe (dreams) and smoke it. Read more on Chris Grayling's plan for a cleaner British fleet in Maritime 2050.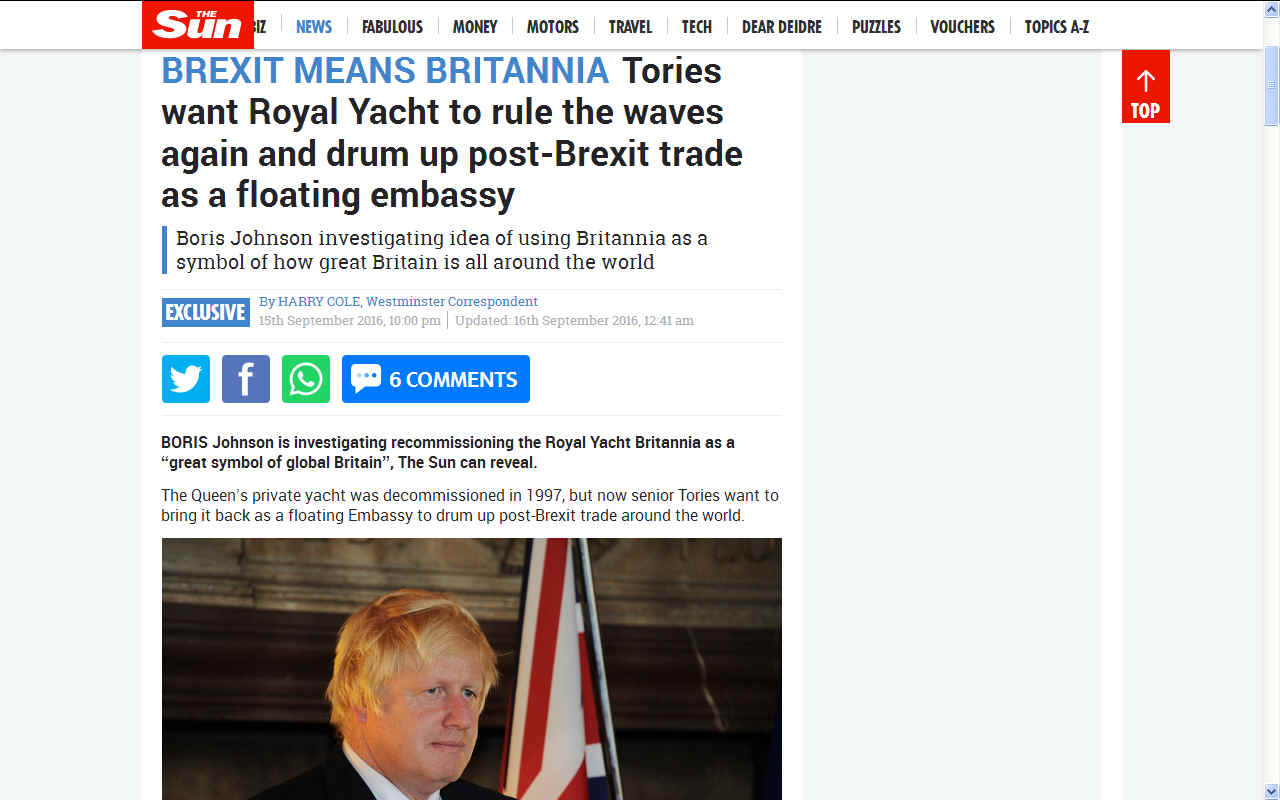 THE SUN 16 SEPTEMBER 2016 - BREXIT MEANS BRITANNIA Tories want Royal Yacht to rule the waves again and drum up post-Brexit trade as a floating embassy
BORIS Johnson is investigating recommissioning the Royal Yacht Britannia as a "great symbol of global Britain", The Sun can reveal.

The Queen's private yacht was decommissioned in 1997, but now senior Tories want to bring it back as a floating Embassy to drum up post-Brexit trade around the world.

Conservative MP Jake Berry said: "In her latter years Britannia is estimated to have brought in £3 billion of commercial trade deals between 1991 and 1995.

"During those profitable years, she hosted business figures from across the globe for 'sea days' — on board trade talks."

Mr Berry is calling a debate in Parliament on the issue next month, and has already presented his plans to the Foreign Secretary.

FCO sources have confirmed that they are looking into it, and a friend of Mr Johnson told The Sun: "Boris is certainly intrigued by the idea Jake has floated.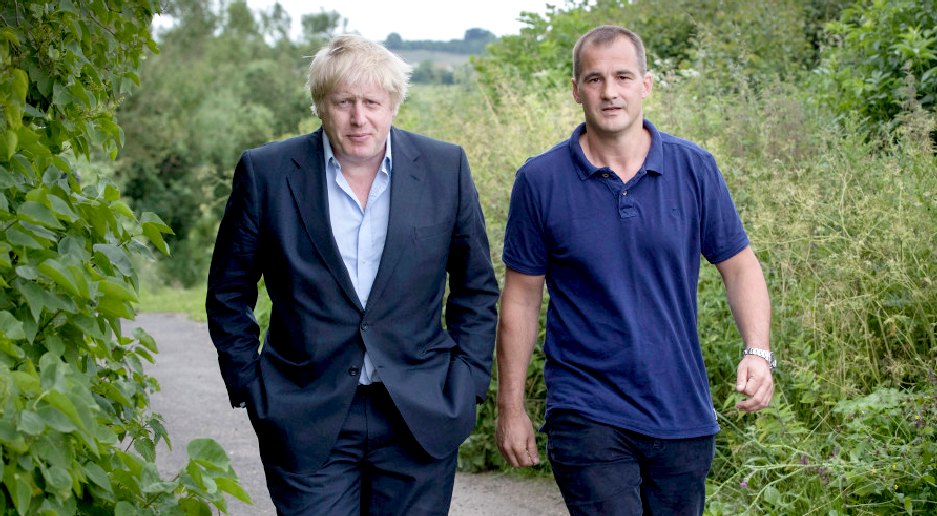 "Britannia is a great symbol of global Britain."

However Britannia is currently moored in the Port of Leith, Scotland as a popular visitor attraction after 40 years of service to the Royal Family.

It is part of the National Historic Fleet and cared for by the Royal Yacht Britannia Trust.

Pals of the Foreign Secretary say they are currently looking at the plans "in more detail" and conducting a feasibility study.

The Royal Yacht would be relaunched through private donations with no cost to the taxpayer, under the proposed plans.

If it is not possible to recommission the old vessel — which sailed more than a million miles — contingency plans would see the Queen gifted a new yacht.

In 2012 ex-PM David Cameron backed the idea of a new Royal yacht.

The plan was the brainchild of Rear Admiral David Bawtree and would have cost £60 million.

At the time £10 million was pledged by wealthy Canadian financiers and an unnamed £5m private donation.

Mr Berry told The Sun: "Recommissioning Britannia will undoubtedly be denounced as a vanity project by naysayers, but it could bring in billions of pounds' worth of trade deals for post Brexit Britain."

"On one commercial 'sea day', held on board in the Bay of Naples in 1980, £500 million of business was secured on behalf of the City of London."

"A Royal invitation to conduct business aboard the most exclusive yacht in the world made it hard for even the most successful business people to resist."

He added: "Bringing back Britannia would be a powerful and symbolic message to the world."

MPs will debate the "reintroduction of the Royal Yacht Britannia for the purpose of international trade" on Tuesday 11 October.


BRIEF HISTORY OF ROYAL YACHT BRITANNIA

16 April 1953: Britannia was launched from John Brown's Shipyard in Clydebank by HM The Queen.

11 January 1954: HMY Britannia commissioned into the Royal Navy.

1954 - 1997: Sailed on 696 foreign visits and 272 visits in British waters racking up 1,087,623 nautical miles.

1 July 1997: Last trip sailing Prince Charles home after handing back Hong Kong to the Chinese.

20 October 1997: HMY Britannia left Portsmouth on her farewell tour around the UK.

11 December 1997: Decommissioned by New Labour government.

May 1998 - 2016: Docked in Edinburgh as a tourist attraction.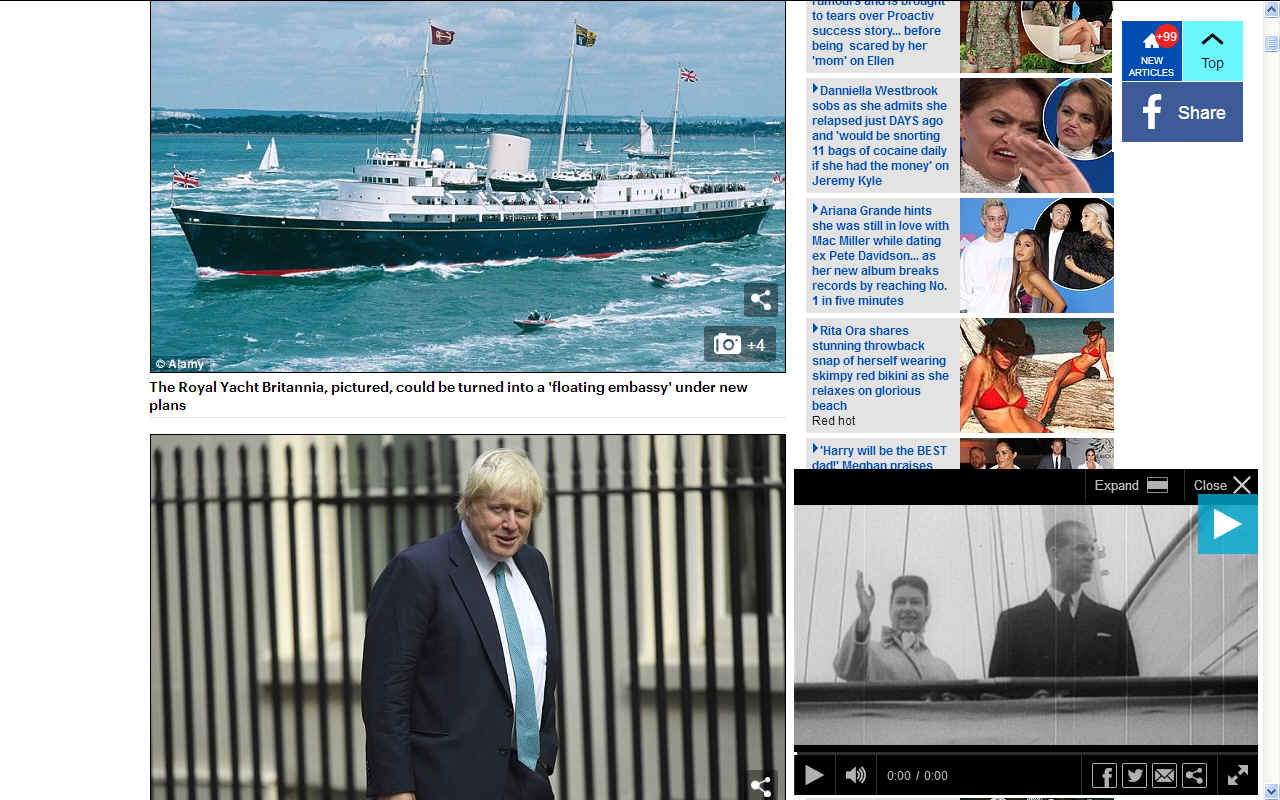 DAILY MAIL 16 SEPTEMBER 2016
Boris calls for return of Royal Yacht Britannia as floating embassy to drum up billions of pounds of post-Brexit global trade deals.

The Queen's private yacht could be turned into a 'floating embassy' to help increase trade around the world in the wake of Brexit.

It is understood Foreign Secretary Boris Johnson is considering returning the Royal Yacht Britannia to the waves as a 'great symbol of global Britain'.

The ship, which entered service in 1954 and was decommissioned in 1997, previously hosted trade talks in the early 90s that reportedly brought in billions of pounds to the economy.

Conservative MP Jake Berry will call for a debate in Parliament on the plan next month and according to The Sun he has already spoken to Mr Johnson about it.

A source close to the Foreign Secretary told the paper: 'Boris is certainly intrigued by the idea Jake has floated. Britannia is a great symbol of global Britain.'

Mr Berry added: 'In her latter years Britannia is estimated to have brought in £3 billion of commercial trade deals between 1991 and 1995.

'During those profitable years, she hosted business figures from across the globe for 'sea days' — on board trade talks.'

Mr Berry said a £500million was 'secured on behalf of the City of London' aboard Britannia in 1980 while she was in the Bay of Naples, and added business leaders would be 'unable to resist' the opportunity to discuss proposals aboard the exclusive yacht.

Since her retirement, Britannia has been moored in the Port of Leith in Edinburgh and has served as a tourist attraction.

The steam-propelled yacht spent 43 years in the service of the Royal Family and sailed more than one million nautical miles around the world.

The ship is cared for by charity the Royal Yacht Britannia Trust and attracts around 300,000 visitors each year.

It is understood the plans to recommission her would be funded by private donations and not the taxpayers.

The Mail previously campaigned for the creation of a new royal yacht to mark the Queen's Diamond Jubilee in 2012, with then prime minister David Cameron backing the £60million idea.

MPs will debate the new plans on October 11 with a feasibility study also to be conducted.
CONSERVATIVE MPS 2017-2018
Theresa May - Prime Mnister

MP for Maindenhead

Damian Green

MP for Ashford

Philip Hammond

MP Runnymede & Weybridge

Boris Johnson

MP Uxbridge & South Ruislip

Amber Rudd

MP Hastings & Rye

David Davis

MP Haltemprice & Howden

Gavin Williamson

MP South Staffordshire

Liam Fox

MP North Somerset

David Lidlington

MP for Aylesbury

Baroness Evans

MP Bowes Park Haringey

Jeremy Hunt

MP South West Surrey

Justine Greening

MP for Putney

Chris Grayling

MP Epsom & Ewell

Karen Bradley

MP Staffordshire Moorlands

Michael Gove

MP Surrey Heath

David Gauke

MP South West Hertfordshire

Sajid Javid

MP for Bromsgrove

James Brokenshire

MP Old Bexley & Sidcup

Alun Cairns

MP Vale of Glamorgan

David Mundell MP

Dumfriesshire Clydes & Tweeddale

Patrick McLoughlin

MP Derbyshire Dales

Greg Clark

MP Tunbridge Wells

Penny Mordaunt

MP Portsmouth North

Andrea Leadsom

MP South Northamptonshire

Jeremy Wright

MP Kenilworth & Southam

Liz Truss

MP South West Norfolk

Brandon Lewis

MP Great Yarmouth

MP

Nus Ghani

MP Wealden

Huw Merriman

MP Battle

MP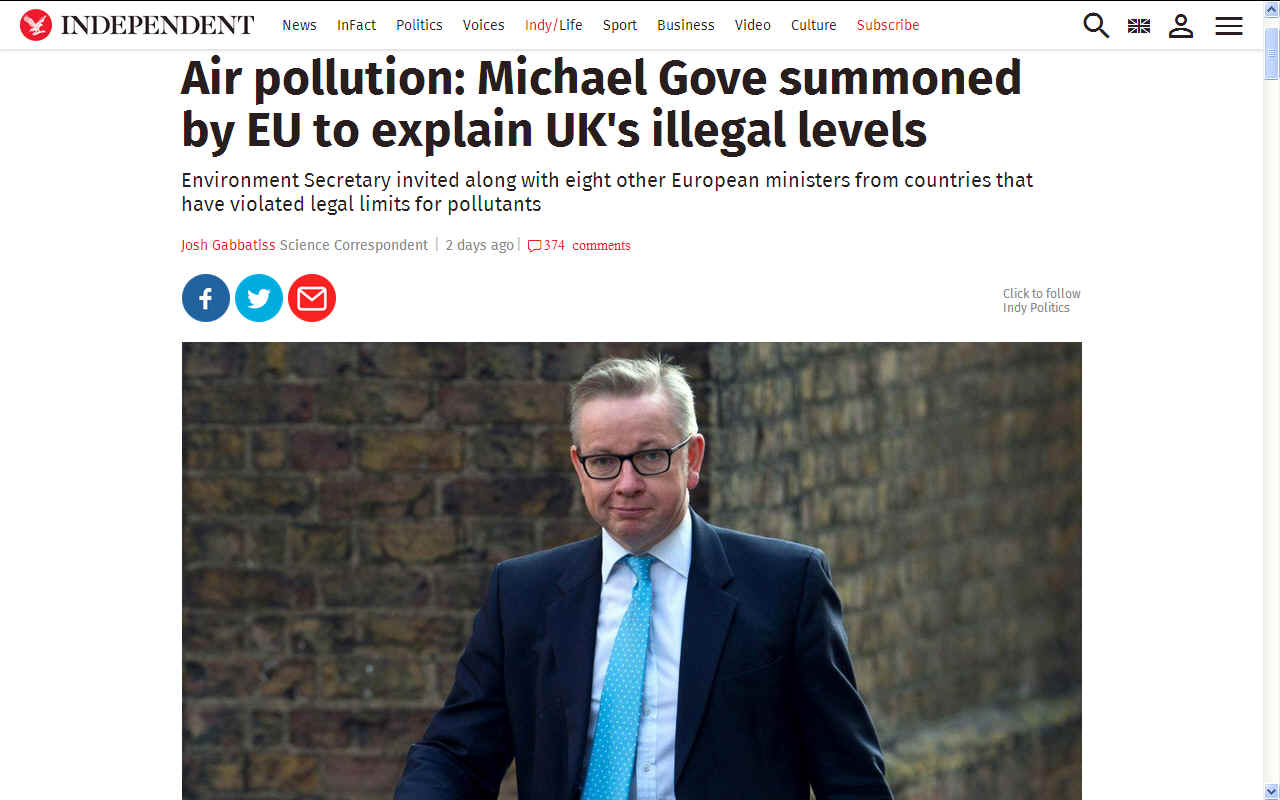 CONSERVATIVE CLIMATE - Michael Gove has been summoned to Brussels because of his party's failure to meet air pollution targets despite warnings about which the Prime Minister was aware of. What about plastic Mr Gove. What is Mr Johnson doing about that?
UK POLITICS

The United Kingdom has many political parties, some of which are represented in the House of Commons and the House of Lords. Below are links to the websites of the political parties that were represented in the House of Commons after the 2015 General Election:
CO-OPERATIVE PARTY
DEMOCRAT UNIONIST PARTY
PLAID CYMRU
SINN FEIN
SOCIAL DEMOCRATIC AND LABOUR PARTY
ULSTER UNIONIST PARTY
Social Democratic and Labour Party
We are concerned with how the make up of the above parties and (reasonably) popular policies may affect the Wealden district, because we are all brothers on two islands in the Atlantic Ocean and what we do or fail to do is likely to rebound on ourselves and our fellow man in other nations around the world. How we act today influences policies in other countries in our global community. It is not just about us and our patch.
East Sussex has five District and Borough Councils, each with a border on the coast. From west to east they are:
There is also East Sussex County Council as the provider of services to the 5 East Sussex districts.
As near neighbours and with councils now sharing facilities and working together, these area of Sussex are included in our remit and an area where climate change and affordable housing are issues that need urgent attention. Where the coastline is a feature in every Council, Blue Growth is a food security issue, especially where this side of of our local economy is under-exploited.