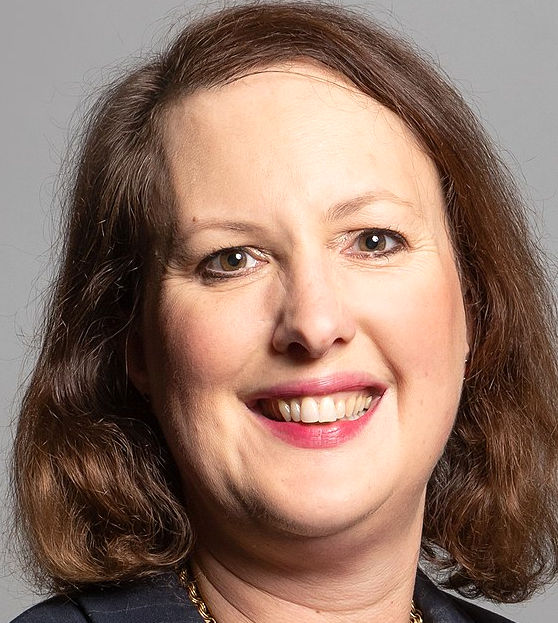 VICTORIA PRENTIS - CONSERVATIVE MP NORWICH


Victoria Mary Prentis, KC (née Boswell; born 24 March 1971) is a British politician who has served as the Attorney General for England and Wales since October 2022. Prentis has served as the Member of Parliament for Banbury since 2015. She is a member of the Conservative [Pothole] Party.

Prentis was Parliamentary Private Secretary (PPS) to junior ministers in the Department for Transport between July 2016 and June 2017, and was the Parliamentary Private Secretary (PPS) to the Leader of the House of Commons from June 2017 until February 2020. She was appointed Parliamentary Under-Secretary of State for Farming, Fisheries and Food in February 2020, and was promoted to become Minister of State for Farming, Fisheries and Food in September 2021, during the second cabinet reshuffle of the second Johnson ministry. She was appointed Minister of State for Work and Welfare by Prime Minister Liz Truss in September 2022. After Liz Truss resigned and Rishi Sunak became Prime Minister, Prentis was appointed Attorney General for England and Wales. She was appointed to the Privy Council on 27 October 2022.

She was re-elected as Banbury's MP in 2017 and 2019.

EARLY LIFE

Prentis was born Victoria Boswell, in Banbury, and grew up on the family farm in nearby Aynho. She has two sisters. She was educated at Royal Holloway, University of London and Downing College, Cambridge, gaining degrees in English and Law respectively. She is the daughter of Lord Boswell of Aynho, who was MP for Daventry from 1987 to 2010.

Prentis qualified as a barrister in 1995. She joined the Civil Service in 1997, leaving in November 2014. Her last job for the government was co-leading (in a jobshare) the "Justice and Security team" at the Treasury Solicitor's Department.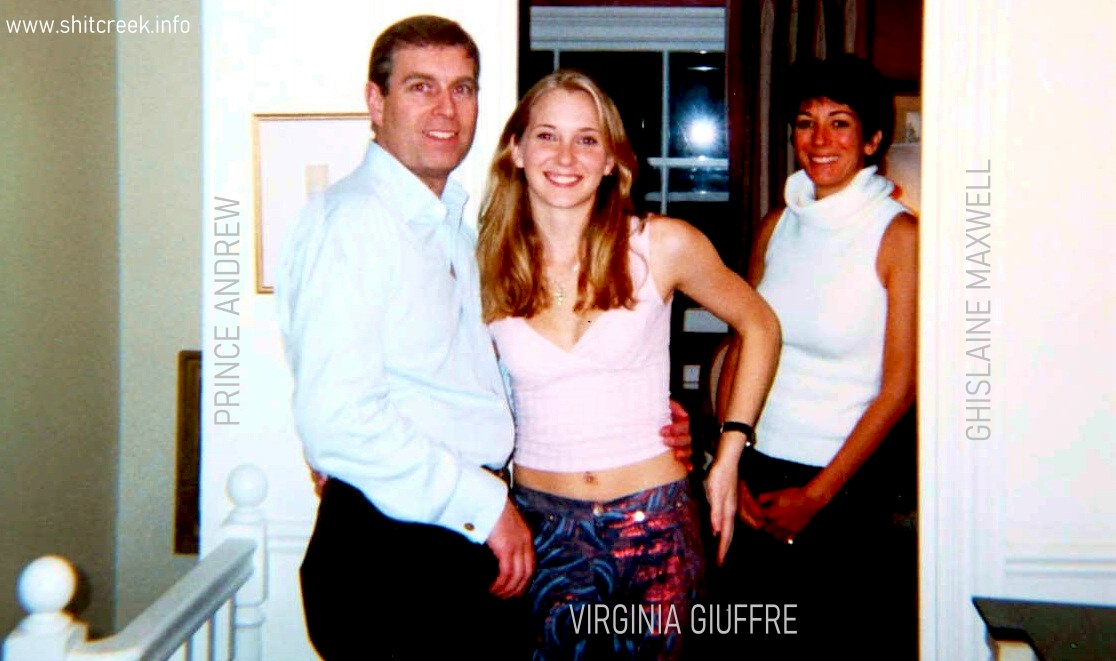 Prince Andrew with Virginia Giuffre and Ghislaine Maxwell. These allegations not investigated, and the Royal not charged. Though human trafficking in the UK is a serious offence. And so is aiding and abetting a crime, by failing to report a perceived offence. In light of the position of this Royal, it is surely in the public interest to both investigate and prosecute. But, in the UK, Royals inevitably receive different treatment. However, justice should not only be done, but be seen to be done. R v Sussex Justices, ex Parte McCarthy 1924 Kings Bench Division. Many members of the public may think that justice was not seen to be done in this case. What do you think?
PARLIAMENTARY CAREER

In November 2014, Prentis was selected as the Conservative candidate for the Banbury constituency at the 2015 general election. She retained the safe seat for the Conservatives (held by them since 1922). In Parliament she sat on the Justice Select Committee and the Select Committee on Statutory Instruments. Prentis is an opponent of High Speed 2, believing it will affect her constituency. She rebelled against the Conservative government when the HS2 Bill received its second reading in the House of Commons in March 2016.

Prentis was a founding supporter of Conservatives for Reform in Europe, a group which campaigned in support of the UK's membership of a reformed European Union. Accordingly, she declared that she would vote remain in the 2016 referendum on the UK's membership of the EU.

Prentis supported Theresa May's candidacy during the 2016 Conservative leadership contest. She was appointed Parliamentary Private Secretary to junior ministers in the Department for Transport in July 2016.

She was re-elected as the MP for Banbury in the 2017 general election.

In May 2019, she endorsed candidate Rory Stewart for the leadership of the Conservative Party.

Prentis stated that she voted to remain in the European Union but has since given her support to Boris Johnson's deal.

In February 2020, Prentis joined the Department for Environment, Food and Rural Affairs as the Parliamentary Under-Secretary of State for Farming, Fisheries and Food.

In January 2021, Prentis said during an interview that her jaw did not drop when she read the EU–UK Trade and Cooperation Agreement which includes farming, fisheries and food because she was "very busy organising the local nativity trail". She voted in favour of the agreement in-line with government policy.

In March 2022, Prentis was the first British MP to take a Ukrainian refugee in her house amidst the War in Ukraine.

On 7 September, Prentis was appointed Minister of State for Work and Welfare at the Department for Work and Pensions by Prime Minister Liz Truss in the Truss Ministry.

ATTORNEY GENERAL

Following the appointment of Rishi Sunak as Prime Minister on 25 October 2022, Prentis was appointed by him as Attorney General for England and Wales and was officially sworn in as such on 16 November 2022. She was appointed to the Privy Council on 27 October 2022 and sworn of it on 14 December 2022. As is tradition for those appointed as Attorney General who are not already King's Counsel, Prentis was appointed as King's Counsel on 23 November 2022.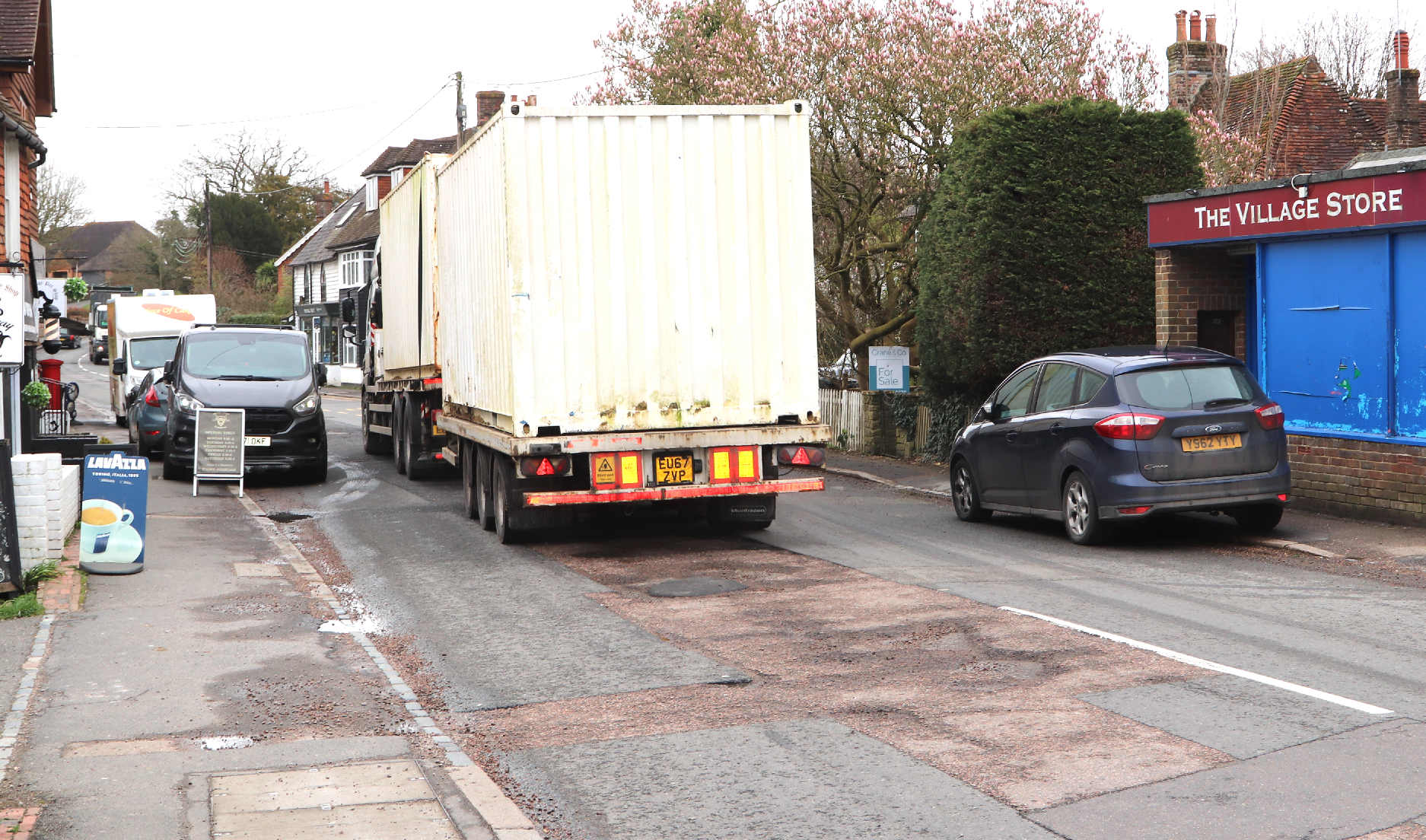 PROCUREMENT FRAUD - The Pothole Party have charged taxes in the form of the Road Fund Licences, but failed to repair our roads. Apart from breach of contract, where is all the money going. Who is profiting from taxpayer's money, if the roads are not being repaired? Surely, this is a case for the Justice Minister. Or, should we call in Mr Sherlock Holmes? The NHS is also subject to procurement fraud. And the less said about the Ministry of Defence, the better. Once again, the Pothole Party has taken you NH Insurance contributions, and failed to deliver an effective ambulance or A&E service. Doctors are allowed to work from home - when they could be anywhere, even on holiday, making telephone calls at public expense, instead of seeing patients. Why not replace doctors with enhanced smart watches, that diagnose patients, then upload data (with permissions) to a national database, to allow the Ministers to budget more effectively. Why not track doctors and monitor their movements?
LEGAL AID

We wonder what the Attorney General's views are on striking the Criminal Cases Review Commission, and replacing with an effective remedy - such as a right of appeal. At the moment in the UK, there is no "right of appeal." You have to seek leave, and Single Judges are there to filter out inconvenient cases, where they don't want the potential appellant to have any redress. Especially in the case of a stitch up. Thus, the UK removed the automatic right of appeal, and installed stooge Judges, so it is alleged.
UK Courts and the appointed Single Judges are not in any event independent while the honours system rewards those who tow the Pothole Party's line. An Article 6 violation. Either scrap the honours system, or ban those in the legal professions for competing for Gongs - the same for politicians. Better still, why not consider a Written Constitution, and remove Royals from politics entirely, since many consider the badge somewhat tarnished - in light of the allegations of links to slavery, and Prince Andrew's friendship with Jeffrey Epstein?
Another matter is belonging to the Masons. And the pledge to support a brother Mason. This also upsets the independence of the courts applecart.
Legal Aid fees are so low, it is impossible to mount a defence against a CPS with unlimited resources - to ensure a level playing field. Another clear violation of Article 6.
Justice in the UK is at the mercy of a failing economy and cuts, that virtually guarantee victory for corrupt police forces, such as Sussex and London's Metropolitan police. Rigging the evidence by investigating selectively, stealing Privileged Papers and instructing lesser experts who will say whatever they are asked, is the hallmark of an unjust society. We have on file a number of crimes like this not investigated, because they are inconvenient to the notion of fair play. It is alleged that an investigation would reveal fraud by Wealden District Council, covered up by Sussex police, who are said to be party to the crime - apart from committing the crime of failing to investigate a crime.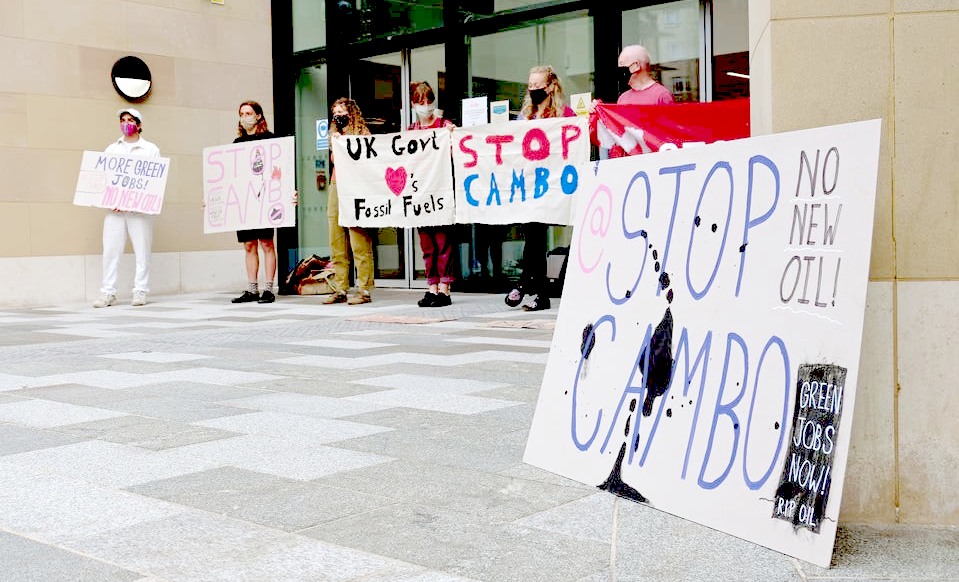 DOUBLE STANDARDS - Greenpeace has threatened to take the Conservative government to court if it approves drilling at a new oil field in Scotland. Ministers are considering green-lighting the gas and oil project at Cambo, a North Atlantic site west of Shetland. No matter how you cut it, if this application gets the go ahead, how will the UK be able to hold its head up high when seeking to persuade India and China to stop burning coal. It's like the ongoing grants of permission for executive houses that add to climate chaos, where councils are investing ratepayer's dollars in oil, instead of renewables. CIL payments are not going to the Community as Infrastructure Levies, they are (it is alleged) being used to make up the shortfall in pension plans for council employees. We agree with Greenpeace, this should be the subject of a Judicial Review or Public Inquiry.
ATTORNEY GENERAL
His Majesty's Attorney General for England and Wales is the chief legal adviser to the sovereign and Government in affairs pertaining to England and Wales as well as the highest ranking amongst the law officers of the Crown. The attorney general is the leader of the Attorney General's Office and currently attends (but is not a member of) Cabinet. Unlike in other countries employing the common law legal system, the attorney general does not govern the administration of justice; that function is carried out by the secretary of state for justice and lord chancellor. The incumbent is also concurrently advocate general for Northern Ireland.

The position of attorney general has existed since at least 1243, when records show a professional attorney was hired to represent the King's interests in court. The position first took on a political role in 1461 when the holder of the office was summoned to the House of Lords to advise the Government there on legal matters. In 1673, the attorney general officially became the Crown's adviser and representative in legal matters, although still specialising in litigation rather than advice. The beginning of the twentieth century saw a shift away from litigation and more towards legal advice. Today, prosecutions are carried out by the Crown Prosecution Service and most legal advice to government departments is provided by the Government Legal Department, both under the supervision of the attorney general.

Additional duties include superintending the Serious Fraud Office, HM Crown Prosecution Service Inspectorate, Service Prosecuting Authority, and other government lawyers with the authority to prosecute cases. The attorney general advises the government, individual government departments and individual government ministers on legal matters, answering questions in Parliament and bringing "unduly lenient" sentences and points of law to the Court of Appeal of England and Wales. As per the passing of the Law Officers Act 1997, duties can be delegated to the Solicitor General, and any actions are treated as if they came from the attorney general.

The corresponding shadow minister is the Shadow Attorney General for England and Wales, and the work of the attorney general is also scrutinised by the Justice Select Committee.

ROLE AND DUTIES

The attorney general is currently not a Cabinet minister, but is designated as also attending Cabinet. The rule that no attorney general may be a cabinet minister is a political convention rather than a law, and for a short time the attorney general did sit in cabinet, starting with Sir Rufus Isaacs in 1912 and ending with Douglas Hogg in 1928. There is nothing that prohibits attorneys general from attending meetings of the Cabinet, and on occasion they have been asked to attend meetings to advise the government on the best course of action legally. Despite this it is considered preferable to exclude attorneys general from cabinet meetings so as to draw a distinct line between them and the political decisions on which they are giving legal advice. As a government minister, the attorney general is directly answerable to Parliament.

The attorney general is also the chief legal adviser of the Crown and its government, and has the primary role of advising the government on any legal repercussions of their actions, either orally at meetings or in writing. As well as the government as a whole, they also advise individual departments. Although the primary role is no longer one of litigation, the attorney general still represents the Crown and government in court in some select, particularly important cases, and chooses the Treasury Counsel who handle most government legal cases. By convention, they represent the government in every case in front of the International Court of Justice. The attorney general also superintends the Crown Prosecution Service and appoints its head, the Director of Public Prosecutions. Decisions to prosecute are taken by the Crown Prosecution Service other than in exceptional cases i.e. where the attorney general's consent is required by statute or in cases relating to national security. An example of a consent case is the Campbell Case, which led to the fall of the first Labour government in 1924.

The attorney general also superintends the Government Legal Department and the Serious Fraud Office. The attorney general also has powers to bring "unduly lenient" sentences and points of law to the Court of Appeal, issue writs of nolle prosequi to cancel criminal prosecutions, supervise other prosecuting bodies (such as DEFRA) and advise individual ministers facing legal action as a result of their official actions. They are responsible for making applications to the court restraining vexatious litigants, and may intervene in litigation to represent the interests of charity, or the public interest in certain family law cases. They are also officially the leader of the Bar of England and Wales, although this is merely custom and has no duties or rights attached to it. The attorney general's duties have long been considered strenuous, with Sir Patrick Hastings saying that "to be a law officer is to be in hell". Since the passing of the Law Officers Act 1997, any duties of the attorney general can be delegated to the Solicitor General for England and Wales, and their actions are treated as coming from the attorney general.
CONTACTS
House of Commons
London
SW1A 0AA

Phone: 020 7219 8756
Email: victoria.prentis.mp@parliament.uk
Website: http://victoriaprentis.com/
Twitter: https://twitter.com/victoriaprentis
Make sure that Victoria is you local MP, when raising local issues. Or, go through your local MP, to raise national issues with the appropriate minister.
The system depends on local MPs performing. Sometimes, a matter is for the Prime Minister's attention. But, inevitably, MPs will deflect questions, to avoid having to do anything. They have developed this system to reduce their workload, and to avoid having to investigate inconvenient matters. Such as where our taxes are being spent, or why the roads are so bad.
Transparency is something the Conservatives do not want, or, the electorate would be better able to understand how it is that they have fudged our economy. Councils are just as obstructive, to cover up overspending and thus, overcharging - which may constitute fraudulent trading, as per the Companies Acts.
CABINET MPS -MARCH 2020
Chancellor Exchequer

Priti Patel

Home Secretary

Dominic Raab

Foreign Secretary

Michael Gove

Chancellor D. Lancaster

Ben Wallace

Defence Secretary

Matt Hancock

Health & Social Care

Liz Truss

International Trade

Gavin Williamson

Education

Oliver Dowden

Culture

Alok Sharma

MP Reading West

Robert Jenrick

Housing, Local Gov.

Therese Coffey

Work & Pensions

Robert Buckland

Justice

Anne-Marie Trevelyan

International Dev.

Transport

George Eustice

Environment

Brandon Lewis

Northern Ireland

Alister Jack

Scottish Sec. State

Simon Hart

Welsh Sec. State

Baroness Evans

Leader Lords

Amanda Milling

Party Chairman

Jacob Rees-Mogg

Leader Commons

Mark Spencer

Chief Whip

Suella Braverman

Attorney General

Stephen Barclay

Treasury Sec.
LINKS & REFERENCE
https://www.gov.uk/