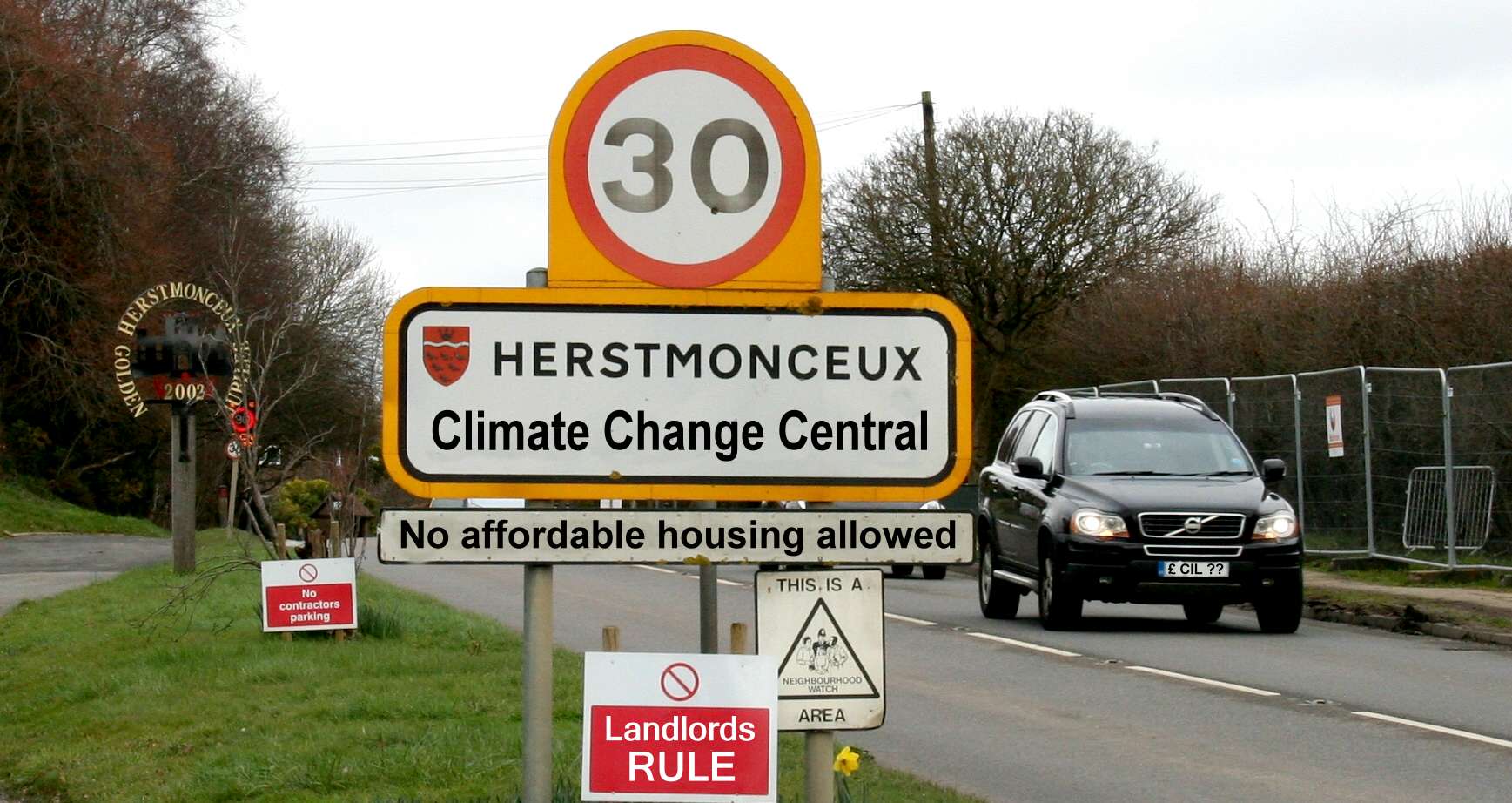 REPEAT OFFENDERS - It's no wonder that Extinction Rebellion is gathering such momentum with councils all over England carrying on as if there was no crisis. The carbon footprint for Herstmonceux village has rocketed because of all the failings of the members of Wealden to tackle climate change and set a good example. Wealden's councillors have granted planning permission for hundreds of houses without solar panels or electric vehicle charging points. If this example by every town and village in Her Majesty's United Kingdom, then our country would be one of the worst polluters in the world on a per square kilometer basis. The councillors you voted for are partly responsible for killing hundreds of species. It makes us want to glue ourselves to something. Peacefully mind you. This village is a contender for the Greenhouse Gas award 2019.
BEVERLY BOAKES - LEGAL OFFICER
CHRISTOPHER BENDING - FORMER HEAD PLANNING & ENVIRONMENTAL SERVICES
DAVID WHIBLEY - PLANNING ENFORCEMENT
JOANNA DENTON - SENIOR PLANNER
KELVIN WILLIAMS - FORMER HEAD ENVIRONMENTAL SERVICES
KIRSTIE LEIGHTON - SOLICITOR
MALCOLM WAKEFORD - RATES ENFORCEMENT
PAUL COLLICK - PLANNING LAWYER
RALPH FORDER - PLANNING OFFICER
TREVOR SCOTT - CHIEF EXECUTIVE
STACEY ROBBINS - HEAD ENVIRONMENTAL SERVICES
Property prices in the UK are an indication of the speed of climate change, leading to forest fires all over the world, rising sea levels and melting ice caps. It is as simple as that.
As high carbon house are built in the Wealden district, they add to global warming. Wealden's planners could have insisted on low carbon houses and micro generation features ten years ago when Agenda 21 was published, but instead they chose to empire build - so causing the deaths of millions of animals and people in the long term.
Only now when forest fires are right on their doorstep are they repenting, for the sinners they are.
They will really have to pull out the stops now, to supply housing that is sustainable. This will involve compulsory purchase and falling out with their kleptocratic development chums. Is that likely to happen. Not on your life. They will continue to build unsustainable housing until they are in their coffins. They are Climate Criminals
The solution for the electorate is simple. Fire all those councillors, and sack all the civil servants who allowed this to happen. Vote for common sense and a future for your children.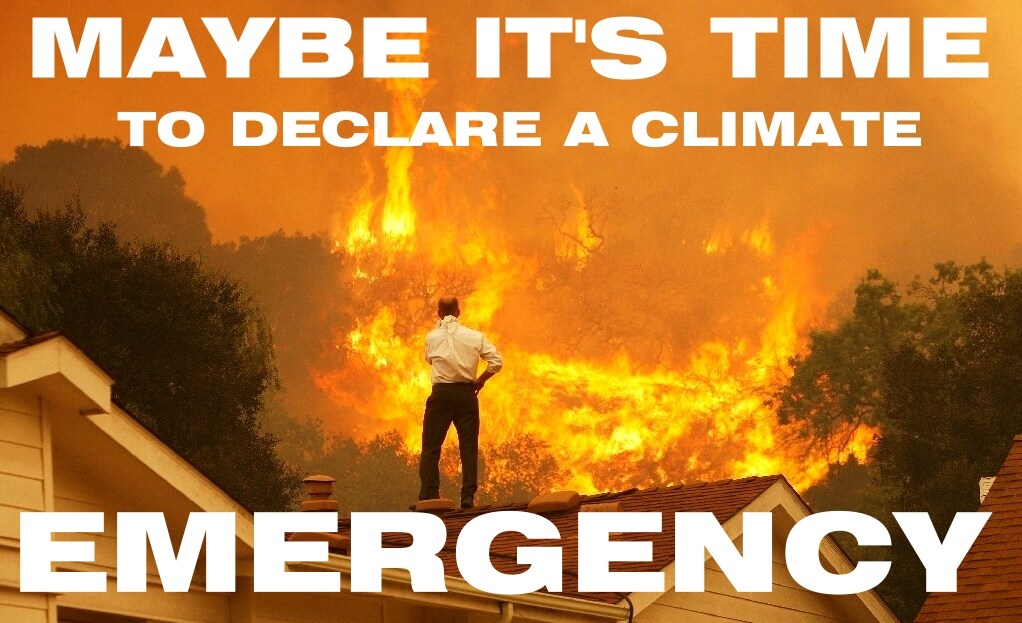 EMERGENCY - You know, those crazy scientists might have been right. It is getting a little warmer. Well, we've made enough to retire on comfortably, so might as well try and save the planet so that we can enjoy spending all the money we made from development kickbacks.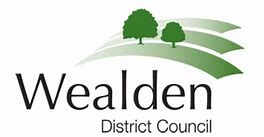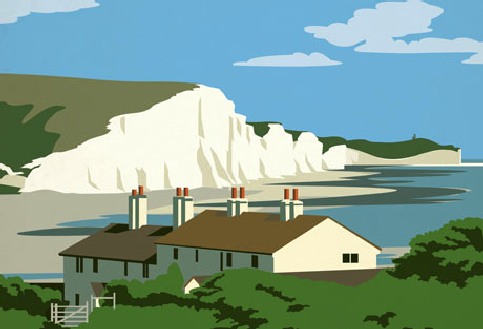 LINKS
https://www.lgbce.org.uk/
https://crowboroughlife.com/
http://uckfieldnews.com/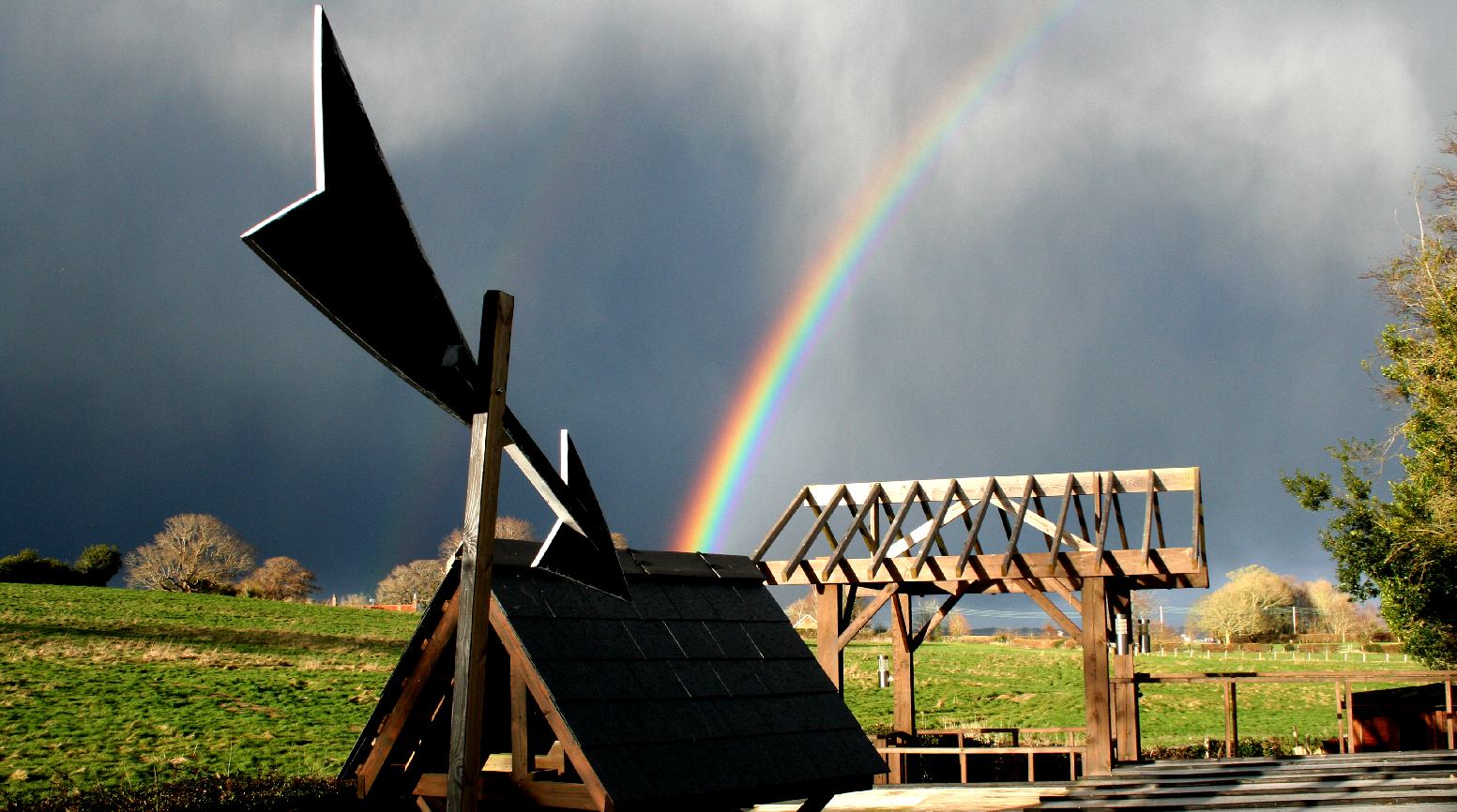 WELL UNDER THREAT OF POISONING, MARCH 18 2019 - A sign from above as to the worth of this local historic asset, or perhaps a warning to would be developers? However this rainbow may be interpreted, what is for sure is that four years ago this same phenomenon was captured on film to remind us that we should respect nature. This field is prone to flooding, perhaps a reference to the Biblical cleansing and survival of Noah, his family and the animals that sought refuge in the Ark. The ice caps are melting. Copyright © photograph 18 March 2019, Herstmonceux Museum ltd. All rights reserved. You will need the permission of the copyright holders to reproduce this picture, save for private research or educational use.