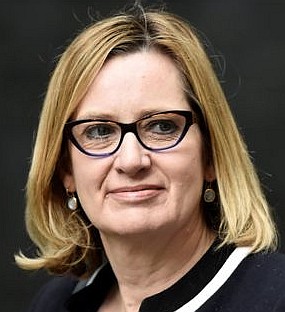 AMBER RUDD - MP Hastings & Rye


Amber Rudd represents fishing communities in two locations that depend on the ocean for their livelihoods. This may become a problem with fish catch limits, or it may prove to pass the burden of deciding what sustainable quotas should be so that our fisheries are not fished out. We hope that Blue Growth will be high on Amber's agenda in the circumstances.
Brexit looks set to scupper a number of UK projects when it come to funding via the Horizon 2020 initiatives, where, when and if the UK does exit Europe, those who are based in the UK have been told that they will be unable to continue to work on those projects, even if they are the lead.
Clearly, this poses enormous problems where if the technology is British and the home company or organisation is contributing know-how that is proprietary, then the UK concern would have given up their ideas in return for funding and get nothing back in return.
We hope then that our politicians are aware of these issue and will do what they can by way of negotiating a truce to allow UK academics and other not-for-profit concerns to continue to contribute intellectually and with physical developments - failing which we wonder what other assurances this Government might offer that important research work might continue under the Conservatives.
Amber remained home secretary despite only narrowly holding her seat as MP for Hastings and Rye in June. During the election campaign, she stood in for the PM in the BBC's televised debate.

Ms Rudd was previously energy and climate change secretary, a position she held for just one year.

The former investment banker, venture capitalist and financial journalist, aged 53, decided to enter politics in her 40s in order to get "a grip on her life". It seems to us that she was already doing that, but well done on that anyway.
CONSERVATIVE MPS 2017-2018
Theresa May - Prime Mnister

MP for Maindenhead

Damian Green

MP for Ashford

Philip Hammond

MP Runnymede & Weybridge

Boris Johnson

MP Uxbridge & South Ruislip

Amber Rudd

MP Hastings & Rye

David Davis

MP Haltemprice & Howden

Gavin Williamson

MP South Staffordshire

Liam Fox

MP North Somerset

David Lidlington

MP for Aylesbury

Baroness Evans

MP Bowes Park Haringey

Jeremy Hunt

MP South West Surrey

Justine Greening

MP for Putney

Chris Grayling

MP Epsom & Ewell

Karen Bradley

MP Staffordshire Moorlands

Michael Gove

MP Surrey Heath

David Gauke

MP South West Hertfordshire

Sajid Javid

MP for Bromsgrove

James Brokenshire

MP Old Bexley & Sidcup

Alun Cairns

MP Vale of Glamorgan

David Mundell MP

Dumfriesshire Clydes & Tweeddale

Patrick McLoughlin

MP Derbyshire Dales

Greg Clark

MP Tunbridge Wells

Penny Mordaunt

MP Portsmouth North

Andrea Leadsom

MP South Northamptonshire

Jeremy Wright

MP Kenilworth & Southam

Liz Truss

MP South West Norfolk

Brandon Lewis

MP Great Yarmouth

MP

Nus Ghani

MP Wealden

Huw Merriman

MP Battle

MP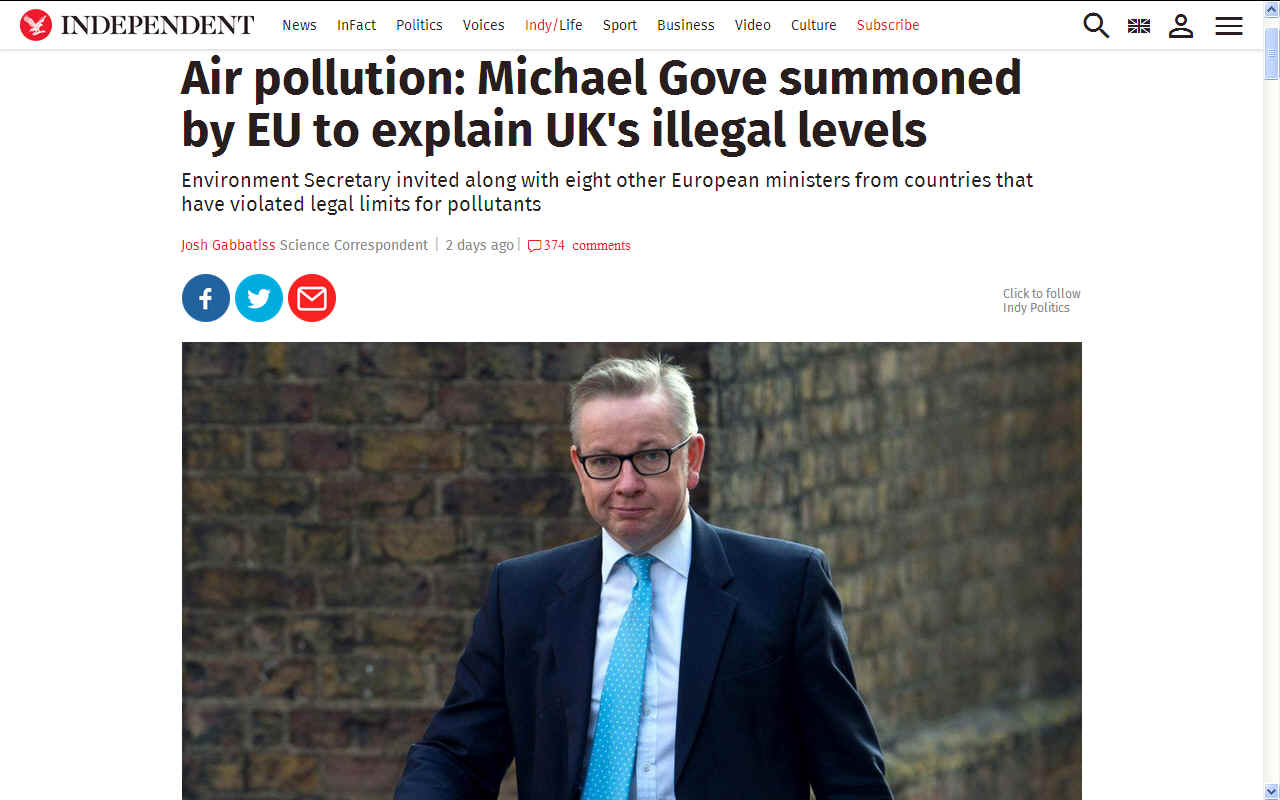 CONSERVATIVE CLIMATE - Michael Gove has been summoned to Brussels because of his party's failure to meet air pollution targets despite warnings about which the Prime Minister was aware of.
UK POLITICS

The United Kingdom has many political parties, some of which are represented in the House of Commons and the House of Lords. Below are links to the websites of the political parties that were represented in the House of Commons after the 2015 General Election:
CO-OPERATIVE PARTY
DEMOCRAT UNIONIST PARTY
PLAID CYMRU
SINN FEIN
SOCIAL DEMOCRATIC AND LABOUR PARTY
UK INDEPENDENCE PARTY
ULSTER UNIONIST PARTY
Social Democratic and Labour Party
We are concerned with how the make up of the above parties and (reasonably) popular policies may affect the Wealden district, because we are all brothers on two islands in the Atlantic Ocean and what we do or fail to do is likely to rebound on ourselves and our fellow man in other nations around the world. How we act today influences policies in other countries in our global community. It is not just about us and our patch.
East Sussex has five District and Borough Councils, each with a border on the coast. From west to east they are:
There is also East Sussex County Council as the provider of services to the 5 East Sussex districts.
As near neighbours and with councils now sharing facilities and working together, these area of Sussex are included in our remit and an area where climate change and affordable housing are issues that need urgent attention. Where the coastline is a feature in every Council, Blue Growth is a food security issue, especially where this side of of our local economy is under-exploited.