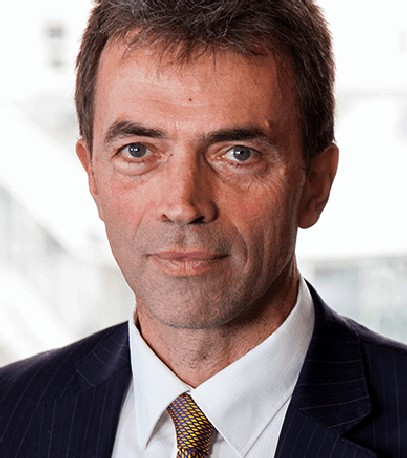 TOM BRAKE
Tom Brake is the Liberal Democrats spokesperson on Brexit and MP Carshalton & Wallington.
Tom was elected at the 1997 general election as the Liberal Democrat MP for Carshalton and Wallington, beating Nigel Forman with a majority of 2,267, and has remained the MP since. He made his maiden speech on 10 June 1997. Brake defeated Conservative Ken Andrew in 2001, 2005 and again in 2010 with an increased majority. In 2015 his majority was lessened to 1,510, narrowly ahead of Conservative Matthew Maxwell-Scott.

After the 1997 election, party leader Paddy Ashdown placed Brake on the frontbench as a spokesman on the Environment, Transport and the Regions. Following the 2001 General Election, then party leader Charles Kennedy appointed him a spokesman on Transport, Local Government and the Regions. In 2002 he became a Transport spokesman. He joined the Liberal Democrat frontbench team in 2003 as the lead International Development spokesman. After the 2005 General Election he became the Transport spokesman. He was relieved of this position under the new leadership of Sir Menzies Campbell in March 2006, and later that year became spokesperson for local government. In 2007 Brake became Shadow Minister for London and the Olympics. In 2008 he was also appointed as a Home Affairs Shadow Minister.

In June 2010 Brake was named Co-Chair of the new Liberal Democrat Backbench Committee on Home Affairs, Justice and Equalities. Brake will Co-Chair the committee alongside Baroness Hamwee and Lord Thomas of Gresford OBE QC.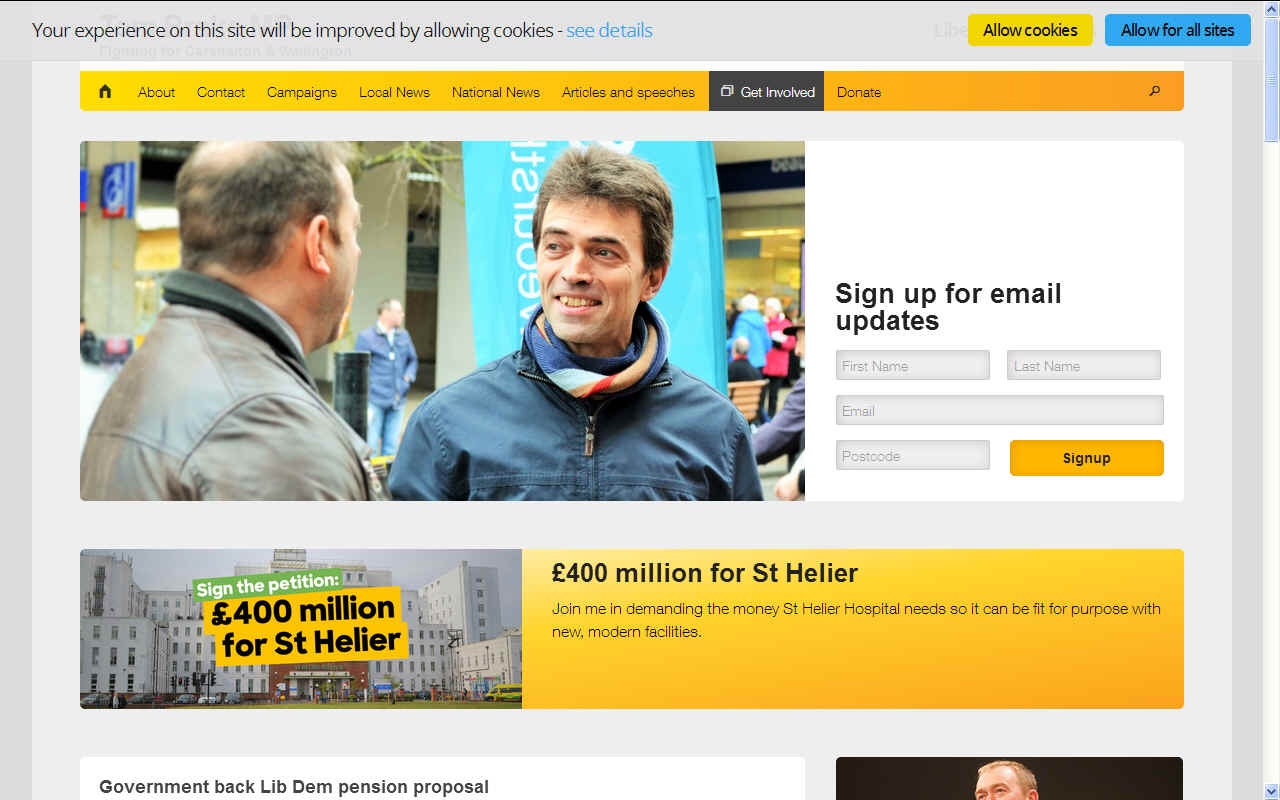 In September 2010 Brake attempted to introduce a bill "to amend the Freedom of Information Act 2000 to remove provisions permitting Ministers to overrule decisions of the Information Commissioner and Information Tribunal; to limit the time allowed for public authorities to respond to requests involving consideration of the public interest; to amend the definition of public authorities; and for connected purposes."

On 11 June 2011, it was announced Brake would be appointed a Privy Counsellor in the Queen's 2011 Birthday Honours list.

On 4 September 2012 he was appointed Deputy Leader of the House of Commons, replacing Liberal Democrat David Heath MP who was promoted to Minister of State in DEFRA. Before he was appointed Deputy Leader of the House of Commons, Brake was the Secretary of the All-Party Group for World Government, Treasurer of the All-Party Human Rights group, a member of the Franco British Parliamentary Relations group.

Between 2014 and 2015, Brake was an Assistant Whip for HM's Treasury. In January 2015, Brake was appointed to the Liberal Democrat General Election Cabinet as the party's Leader of the House of Commons and London spokesperson.

On 29 July 2015, Brake was named as foreign affairs spokesperson and party chief whip.

In June 2017, Brake was appointed as a Liberal Democrat spokesperson for international trade and European affairs.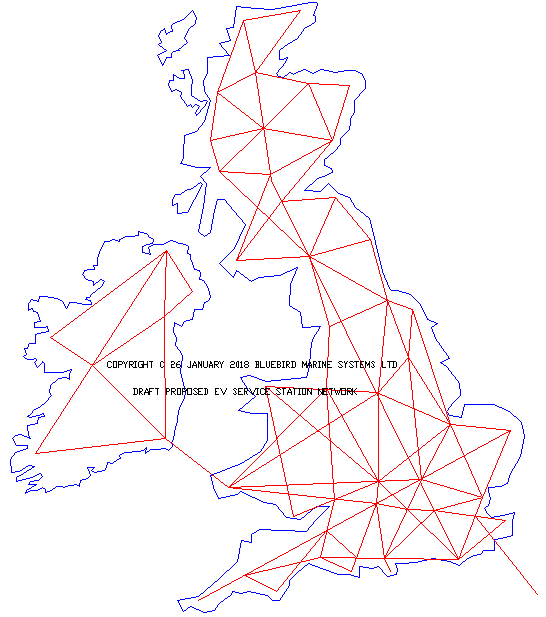 UK EV RECHARGING MAP - Draft infrastructure networked grid for the UK to kick-start EV service station building, aiming for a low carbon society that is sustainable and climate friendly by 2050 to comply with the targets set by the Climate Change Act 2008. This map is simplified and includes the Republic of Ireland for practical reasons. Supplied by and used with permission of Bluebird Marine Systems Ltd. If we use just the intersections as likely locations that would mean installing 60+ stations, that could recharge more than the 14,000 charge points in the UK as of January of 2018. Another 1,800 such stations at strategic locations could service all 25,000,000 million vehicles in the United Kingdom. Optimistic, but you have to start somewhere when conceptualizing.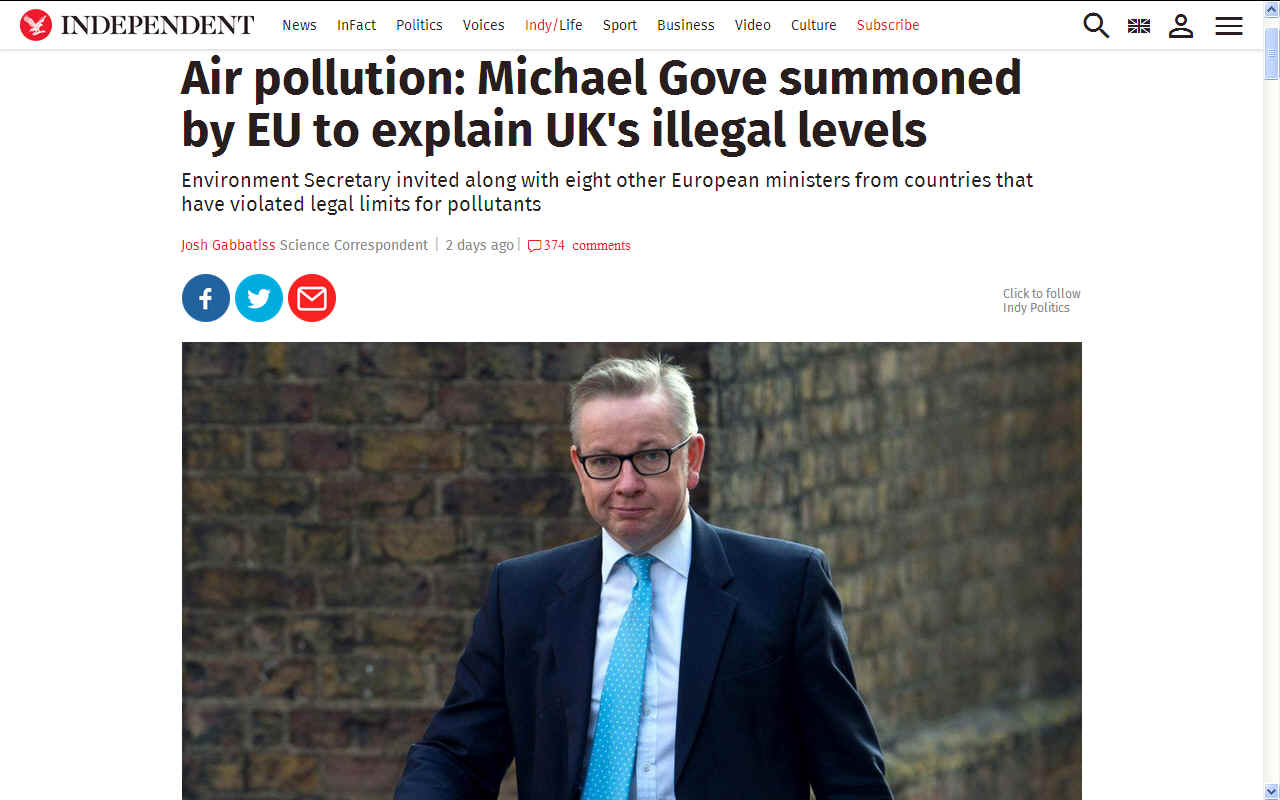 CONSERVATIVE CLIMATE - Michael Gove has been summoned to Brussels because of his party's failure to meet air pollution targets despite warnings about which the Prime Minister was aware of.
UK POLITICS

The United Kingdom has many political parties, some of which are represented in the House of Commons and the House of Lords. Below are links to the websites of the political parties that were represented in the House of Commons after the 2015 General Election:
SOCIAL DEMOCRATIC AND LABOUR PARTY
Social Democratic and Labour Party
We are concerned with how the make up of the above parties and (reasonably) popular policies may affect the Wealden district, because we are all brothers on two islands in the Atlantic Ocean and what we do or fail to do is likely to rebound on ourselves and our fellow man in other nations around the world. How we act today influences policies in other countries in our global community. It is not just about us and our patch.
East Sussex has five District and Borough Councils, each with a border on the coast. From west to east they are:
There is also East Sussex County Council as the provider of services to the 5 East Sussex districts.
As near neighbours and with councils now sharing facilities and working together, these area of Sussex are included in our remit and an area where climate change and affordable housing are issues that need urgent attention. Where the coastline is a feature in every Council, Blue Growth is a food security issue, especially where this side of of our local economy is under-exploited.
CONTACT TOM
You can email Tom on info@tombrake.co.uk

You can contact his Constituency Office on 0208 255 8155 and his Parliamentary Office on 020 7219 0924. Phones are answered between 9am and 5pm, Monday to Friday.

Postal Address Constituency Office:

Kennedy House
5 Nightingale Road, Carshalton
Surrey, SM5 2DN.

Twitter: www.twitter.com/thomasbrake
Facebook: www.facebook.com/brake.

TOM'S LINKS
http://www.tombrake.co.uk/
https://www.libdems.org.uk/mps
https://www.clientearth.org/