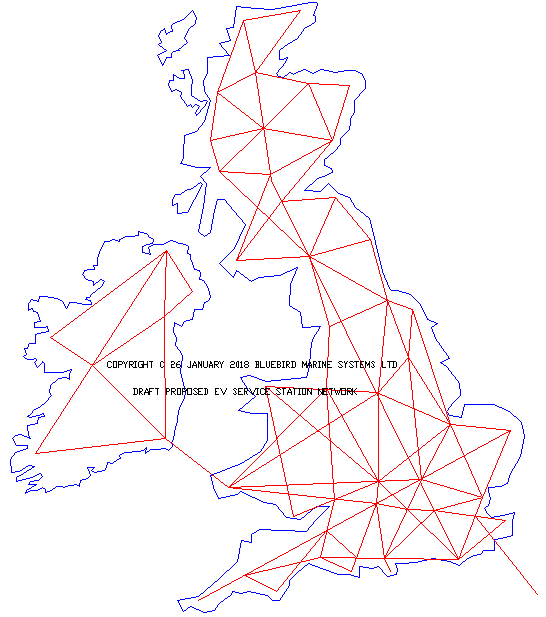 UK MAP - Draft infrastructure networked grid for the UK to kick-start EV service station building, aiming for a low carbon society that is sustainable and climate friendly by 2050 to comply with the targets set by the Climate Change Act 2008. This map is simplified and includes the Republic of Ireland for practical reasons. Supplied by and used with permission of Bluebird Marine Systems Ltd. If we use just the intersections as likely locations that would mean installing 60+ stations, that could recharge more than the 14,000 charge points in the UK as of January of 2018. Another 1,800 such stations at strategic locations could service all 25,000,000 million vehicles in the United Kingdom. Optimistic, but you have to start somewhere when conceptualizing.
CLIMATE ACTION PLAN (CAP)
The UK needs a Climate Action Plan to provide energy for 25 million low carbon vehicles before 2050. This Climate Action Plan (CAP), must mesh with house building of necessity for a SMART solution. A Circular Economy must be built on sound economics, based on reliable statistics.
If the average driver in the UK travels 10,000 miles per year and let us suppose (for example) that this person operated a BMW i3, they will need to charge up 125 times in a year x 20kW = 2,500 kW (2.5Mw). Multiply this by 10 million vehicles (under half the 25 million licensed vehicles) and we are going to need a whole lot of load leveling, or sharing, or something in between. Where 10 million x 2.5Mw = 25 million Mw (25 Terawatts). 25TWh is not a lot compared to the overall UK energy use in 2014. We use 2014 as a bench mark where 2017 information is not sufficiently freely available at time of writing.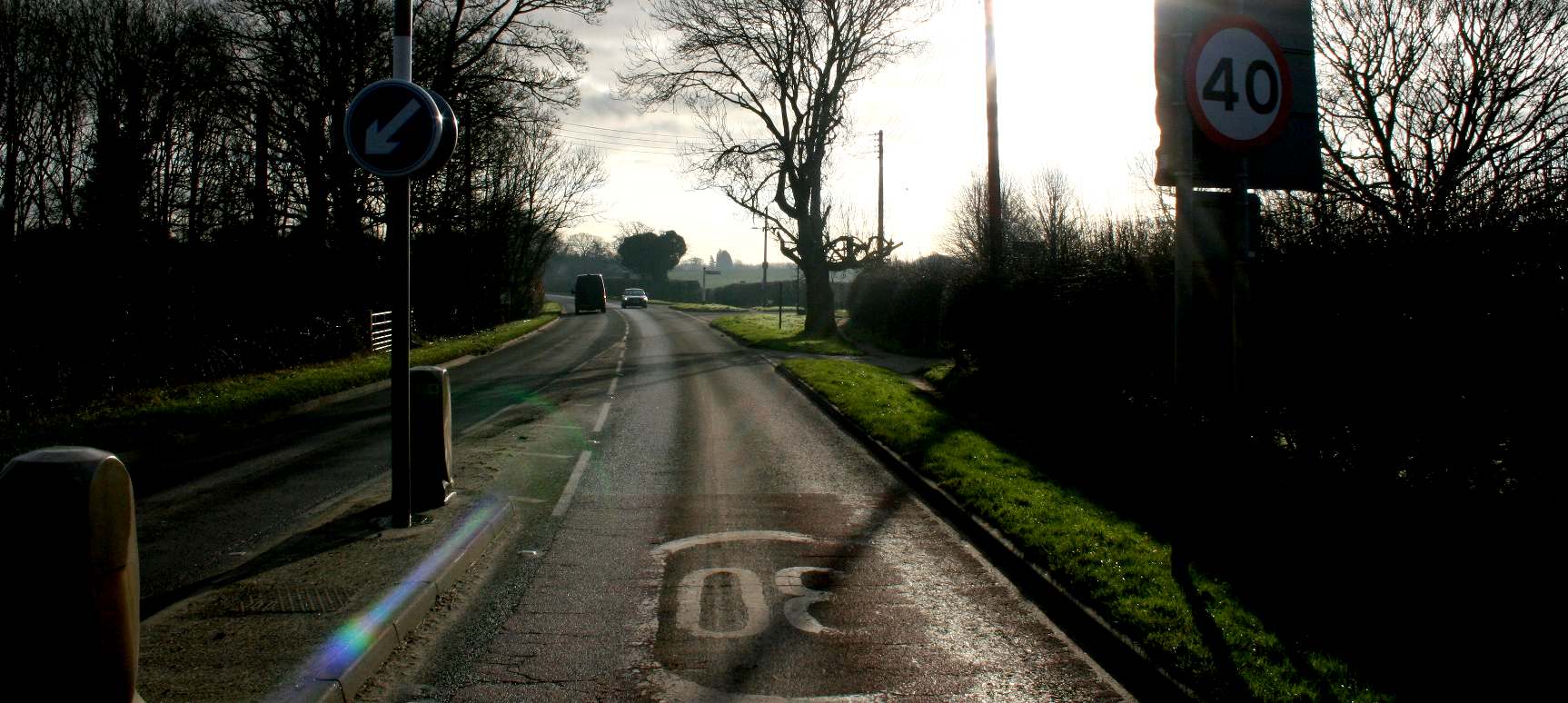 POOR ROADS = POOR AIR QUALITY - A typical country road that is strewn with potholes and repair craters that soak up energy from cars. Wealden District and East Sussex County Councils are not providing charging points for electric vehicles to help make them more popular with motorists. Councils represent the log-jam that is keeping our air quality so poor that Europe has serious concerns - enough to summon Michael Gove to explain Conservative inadequacies.
EV EFFICIENCY
Electric vehicle efficiency is considerably higher than IC vehicles to begin with, and so is the supply chain, and only EVs can use clean renewable energy as electrical energy. If we used 100TWh to cover all of our transport needs in the UK, that would represent an enormous saving in our energy bill, help to pay off our debts and reduce carbon output all at the same time.
Electric cars should last longer than IC, with fewer moving parts. The i3 is mostly composite and aluminium, so that rusting may not be a problem. This could mean that manufacturing for transport also sees an energy reduction - benefiting climate change reductions and sustainability.
CURRENT ELECTRICITY USAGE
Energy use in the United Kingdom stood at 2,249 TWh (193.4 million tonnes of oil equivalent) in 2014. This equates to energy consumption per capita of 34.82 MWh (3.00 tonnes of oil equivalent) compared to a 2010 world average of 21.54 MWh (1.85 tonnes of oil equivalent). Demand for electricity in 2014 was 34.42GW on average (301.7TWh over the year) coming from a total electricity generation capacity of 335.0TWh.
Britain's trade deficit was reduced by 8% due to substantial cuts in energy imports. Between 2007 and 2015, the UK's peak electrical demand fell from 61.5 GW to 52.7.GW.

As recently as 2004, the UK was a net exporter of energy. By 2010, more than 25% of UK energy was imported. With the high cost of importing, we should be concentrating on building our domestic renewables capacity. Some of this could be achieved, or offset, with mico and macro generation.
ON STREET CHARGING - If we are to provide enough charging points to cope with an all electric 2040, we will need to install around 280,000 units per year for the next 22 years. That is 767 charging points a day, based on the assumption that one in four cars will be charging at any one time in 2040 and not the full Mont. There will not be a charging point for every car, but realistically, we are never going to install 767 stations every day.
An alternative scenario and possibly more economically sound option, may be to build EV service stations alongside the charging points, until motor manufacturers catch up with the move to a load-leveling system as may be achieved with energy stored in convenient cartridges.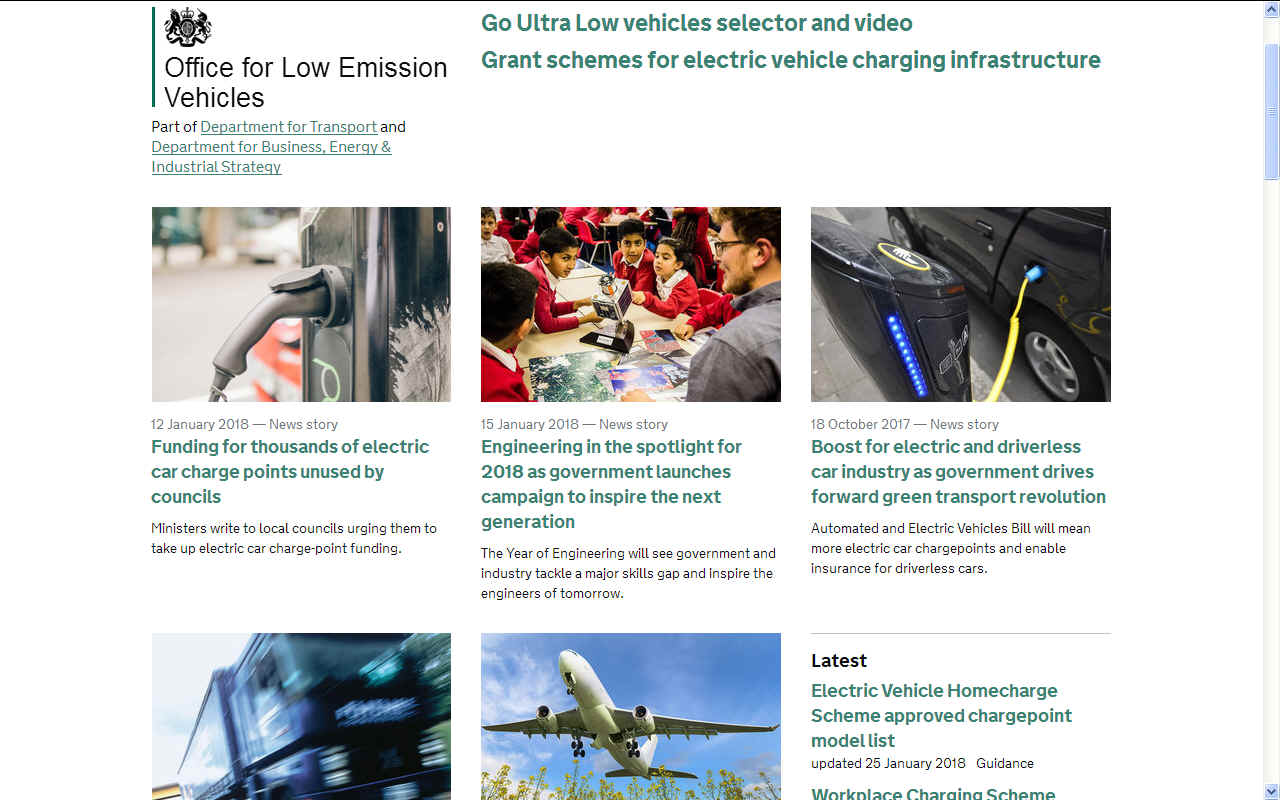 OFFICE FOR LOW EMISSION VEHICLES - Talking the talk but crawling the walk. It's all talk from this Conservative Government and plenty of window dressing to mask the fact that we are doing not very much in real terms. Why? Because we've borrowed so much we can no longer afford the investment that will lead to a sustainable society. An economy that relies on cheap imported labour is doomed to failure when the land mass can no longer sustain the houses to home that work force - and affordable housing stocks would put many of the Conservative supporters out of business.

HOW MANY TO DATE - Currently there are 14,000 electric chargers in the UK (for 125,000 plug-in vehicles). 2,620 of the 14,000 offer fast charging - giving at least 80 per cent of a full battery in 30 minutes. Not bad, but if all petrol cars are being banned in 22 years time, surely we need a phased in approach to cope with the other 25,000,000 million users.

TREND - Sales of electric vehicles in the UK surged by 35 per cent in 2017 as diesel car sales continued to plummet.
PETROL STATIONS - The number of petrol filling stations had dropped considerably. In 1970 there were 37,539 petrol stations in the UK but by 2012 the number had fallen dramatically by 75 per cent to 8,677.
The number of petrol station sites in the United Kingdom (UK) from 2000 to 2016 had fallen since by over 34 percent. 2013 is the only year of the fifteen recorded which shows an increase on the previous year's number. In 2013, approximately 34 percent of petrol stations operated on a 24 hour basis. BP operated the greatest number of forecourts. BP, ESSO, and Shell combined operated more than 1,000 sites. The supermarket-owned petrol stations operated more than 500 forecourts.

Owning fewer forecourts, the supermarket retailers sold a greater volume of fuel @ 44 percent of fuel sold in the UK. With petrol and diesel cars using less fuel for the same distance traveled, petrol stations will become less profitable. As EVs increase in numbers it is likely that fossil fuel sellers will move into the electrical supply business, or lose out on that opportunity. This is where flatpack EV stations that load-level could become attractive.
At the moment there are not enough EVs on British roads to make it worthwhile operating dedicated service stations. For this reason charging points are needed to sow the seeds of an embryonic market.
MORE ON PETROL - The USA had 114,474 filling stations (gas stations) in 2012, according to the U.S. Census Bureau, down from 118,756 in 2007 and 121,446 in 2002.

In Canada as of December 2008, 12,684 were in operation, significantly down from about 20,000 stations recorded in 1989.

Japanese numbers dropped from a peak of 60,421 in 1994 to 40,357 at the end of 2009, meaning that they use a lot of fuel per person.

In Germany, petrol stations dropped down to 14,300 in 2011.

In China, according to different reports, the number (year 2009) is about 95,000 to 97,000.

India – 56,190 (March, 2016).

Russia – there were about 25,000 gas stations in the Russian Federation in 2011.

In Argentina in 2014 there were 3,916 gas stations after a 2% decrease from the previous year.

UK TRANSPORT STATS - The number of cars on England's roads increased by almost 600,000 in one year. The figures for 2015 showed there were 25.8 million licensed cars in the third quarter of 2015 compared with 25.2 million in the same period of 2014.
Since 2011, the number has increased by about 1.6 million in England, 142,000 in Scotland and 69,000 in Wales. The largest rise has been in south-east England, with 373,200 more cars over five years. The Society of Motor Manufacturers and Traders said there had been 2.63 million new cars made during 2015, a 6.3% rise on the year before.

SMART SERVICE STATIONS - Seen above is a concept 7.68 - 15.36MW solar assisted service station containing 48-96 cartridges on a continuous charge cycle. Five of these stations (76.8MW) could recharge (refuel) up to 10 trucks or cars a minute at peak times. Next time you visit your Amoco, Chevron, BP Shell, Texaco or Supermarket fuel pump, count the number of cars leaving the station in a minute. You will find that an electric forecourt holds the potential to be quicker.
During rush hour, up to 300 vehicles might be serviced in one hour if drivers don't dawdle, as in get out of their vehicles - there is no need using automated billing - but this would require registered users. The truck shown here is 3.55 wide x 3.5 high x 7.7M long (8 x 11.5 x 25 feet). This station could accommodate trucks 4.46M (14.77 feet) high as shown, or with a raised roof, almost any truck currently on the market - though longer thinner trucks are more fuel efficient.
During an eight hour day 2,400 trucks might be serviced using five forecourts on the assumption that we start every morning with 96 x 5 = 480 slow charged cartridges from off-peak supplies. The same forecourt might be used to service fuel-cell cars powered by stabilized hydrogen. One size fits all. The secret is to KISS the design (Keep It Simple Silly). There are only 28* moving parts in this station, not including the gearbox for the solar powered drive motor. This is possible because with this system the vehicles load the cartridges themselves. Learn more about this concept.
ELECTRIC VEHICLES - In cities we already have an electric society to all intents save for heating and vehicles. The increase in popularity of electric vehicles is likely to tip the balance in favour of a cleaner society, provided that we install a practical infrastructure to enable on street and other charging systems. We predict that EV service stations will eventually take over from petrol/diesel and natural gas forecourts, as trucks become a viable proposition for freight hauliers. The latest E trucks from entrepreneur Elon Musk (Tesla) may help to pave the way to a clean transport system of the future.
We wonder if Mr Musk can be persuaded to install handy cartridges in his trucks?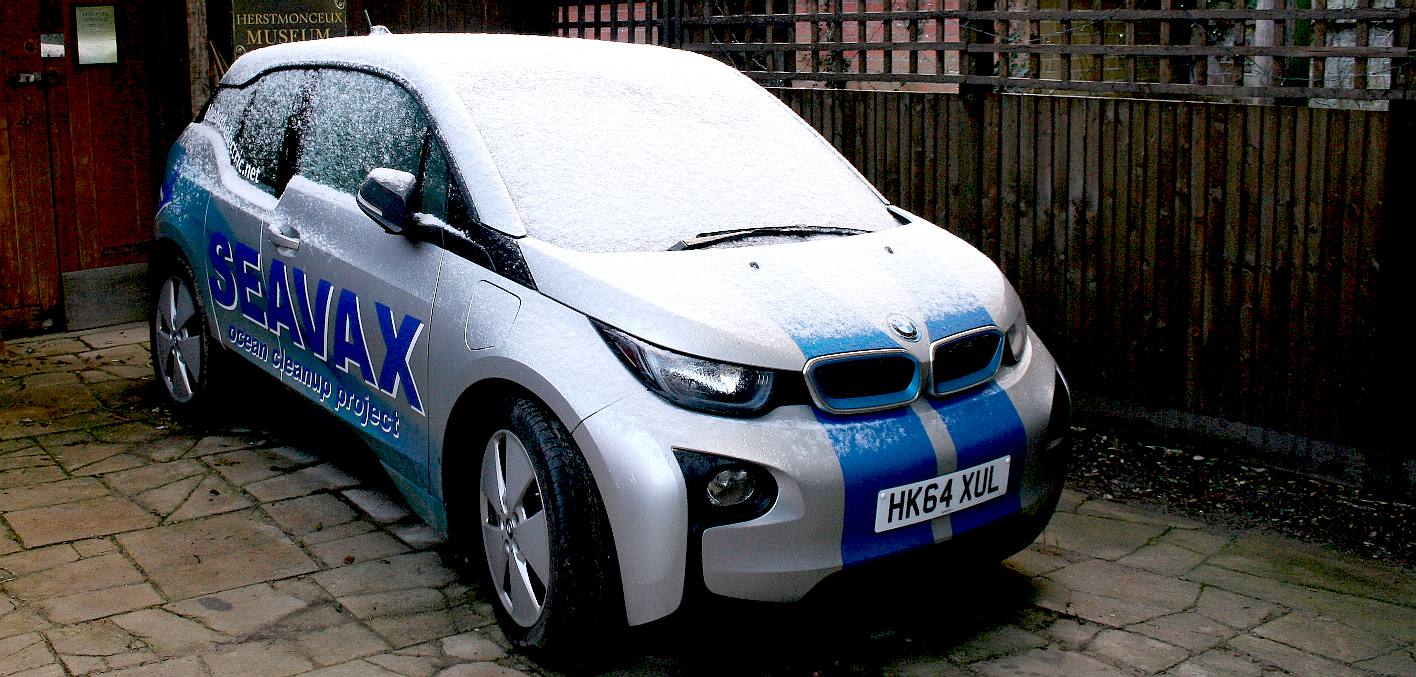 PRACTICAL MOTORING - This BMW i3 has been operated by the Bluebird Marine and the Cleaner Ocean Foundation for about two years. Even in the winter (picture Feb 6 2018) she offers comfort to the passengers, though at a range reduction for trips around Sussex in connection with development of the SeaVax and other ocean research related duties - in so doing contributing to climate change reduction.
THE NATIONAL GRID
The National Grid is the high-voltage electric power transmission network in Great Britain, connecting around 181 power stations and major substations and ensuring that electricity generated anywhere in England, Scotland and Wales can be used to satisfy demand elsewhere.

The UK grid is connected as a wide area synchronous grid nominally running at 50 hertz. There are also undersea interconnections to northern France (HVDC Cross-Channel), Northern Ireland (HVDC Moyle), the Isle of Man (Isle of Man to England Interconnector), the Netherlands (BritNed) and the Republic of Ireland (EirGrid).
WATER SUPPLY - FOOD TO LIVE - HOUSING FOR SECURITY - ENERGY FOR LIFE
|
A TRANSPORT SYSTEM - INDUSTRY & MINING - EFFECTIVE GOVERNMENT
|
HEALTH CARE - POLICING - FIRE FIGHTING - COMMUNICATIONS - DEFENSE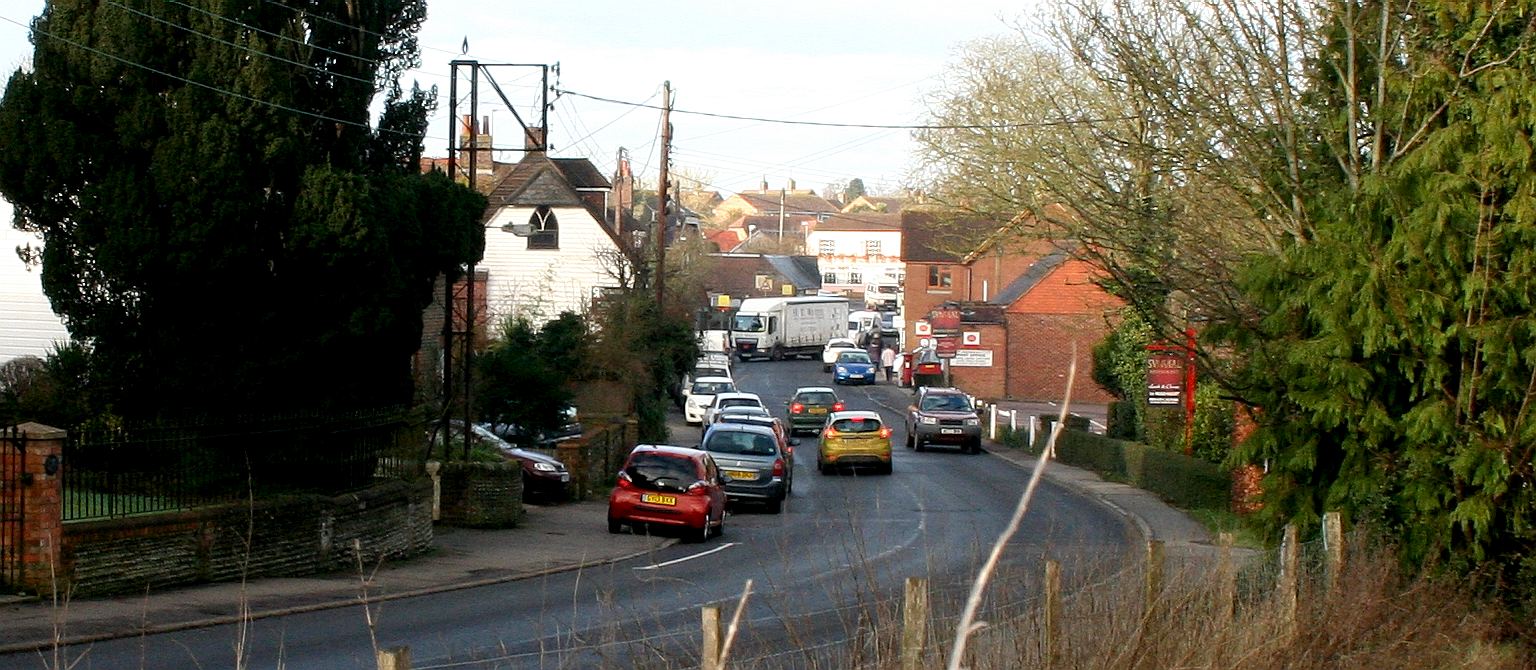 TRAFFIC CONGESTION = POOR AIR QUALITY - A typical country village in the Wealden District where the Highways department of East Sussex County Council, are not doing their job properly with effective road markings to prevent traffic snarl ups like this picture taken in January 2018 reveals. All the while petrol engines are ticking over as trucks wend their way through this village, greenhouse gasses are being pumped into the air, warming out climate. Villages like this should have car parks to prevent on street parking that is sure to cause congestion. Where are the double yellow lines to keep traffic flowing. Copyright photograph © January 2018 Climate Change Trust Hx.
Energy in the United Kingdom

Capita

Prim. energy

Production

Import

Electricity

CO2-emission

million

TWh

TWh

TWh

TWh

Mt

2004

59.8

2,718

2,619

135

371

537

2007

60.8

2,458

2,050

522

373

523

2008

61.4

2,424

1,939

672

372

511

2009

61.8

2,288

1,848

641

352

466

2010

62.2

2,355

1,730

705

357

484

2012

62.7

2,187

1,507

843

346

443

2012R

63.7

2,236

1,366

1,011

347

457

2013

64.1

2,221

1,280

1,099

347

449

Change 2004-10

3.9%

-13.3%

-33.9%

420%

-3.9%

-10.0 %

Mtoe = 11.63 TWh>, Prim. energy includes energy losses that are 2/3 for nuclear power

2012R = CO2 calculation criteria changed, numbers updated
The British administration, as appointed by Her Majesty Queen Elizabeth in good faith, is a nation that sometimes rewards maladministration with honours. We hope to help this nation transform into a bastion of transparency and virtue in United Nations and Universal Declaration terms by revealing issues and lost opportunities that are having a braking effect on the development of a sustainable society.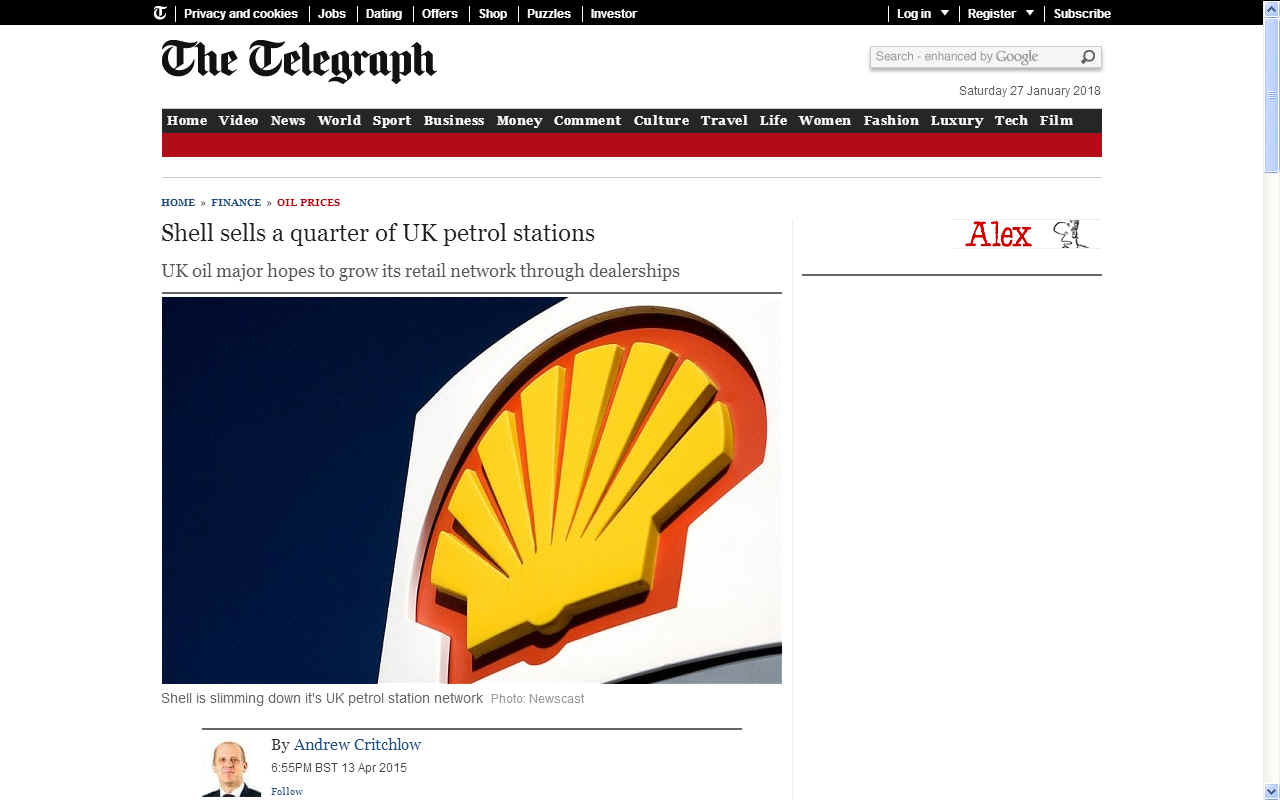 EV LINKS
https://www.statista.com/statistics/312331/number-of-petrol-stations-in-the-united-kingdom-uk/
http://www.dailymail.co.uk/news/article-2264588/75-petrol-stations-40-years-forcing-drivers-travel-pay-tanks.html
https://www.gov.uk/government/policies/road-network-and-traffic
http://www.bbc.co.uk/news/uk-england-35312562
https://www.gov.uk/government/organisations/office-for-low-emission-vehicles
http://www.gizmodo.co.uk/2018/01/insurance-boss-claims-the-uk-doesnt-have-the-infrastructure-for-widespread-electric-car-adoption/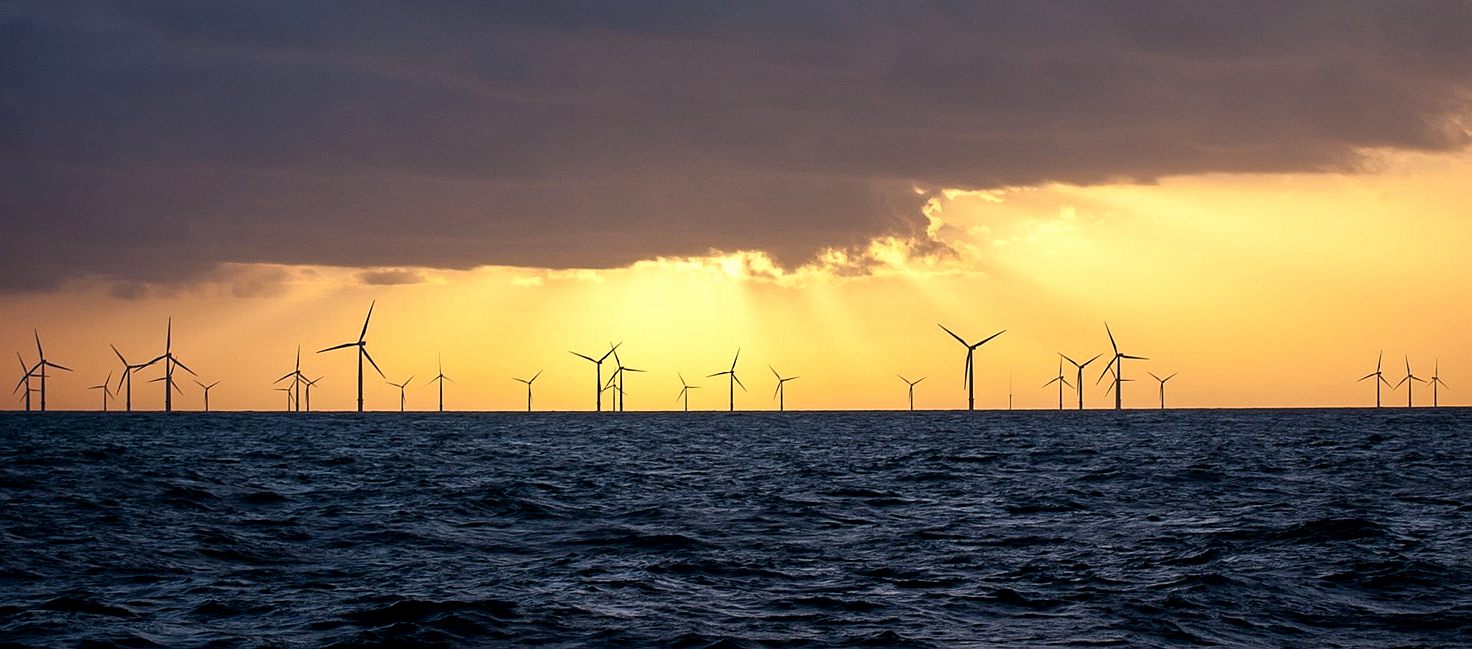 OFFSHORE - The great thing about electricity is that energy generated at sea can be used to power vehicles on land. Wind energy can be captured with turbines on land and offshore. Land based development can be less of a navigation hazard and is certainly more efficient for micro-generation closer to the user where voltage drop - hence energy wasted in transmission is negligible. The permitted development rights from 2015 that came about as a result of the Climate Change and Sustainable Energy Act 2006, are not sufficiently encouraging to home owners and businesses to have made any real impact in reaching our carbon reduction targets.