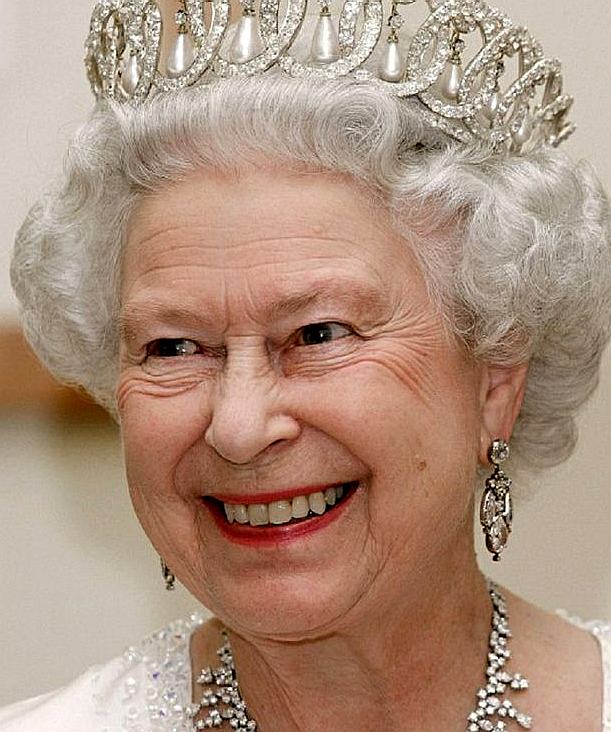 Elizabeth II is Queen of the United Kingdom and the other Commonwealth realms, now in her platinum year at the age of 95. Charles and William are next in line to the throne, as Kings in waiting. Prince Andrew would have been a contender, but that is now not a possibility, even if he is vindicated, as the sex scandal involving Jeffrey Epstein and Ghislaine Maxwell has rocked the credibility of the Royals, trial by media.

Elizabeth was born in London as the first child of the Duke and Duchess of York, later King George VI and Queen Elizabeth, and she was educated privately at home. She began to undertake public duties during the Second World War, serving in the Auxiliary Territorial Service. In 1947, she married Philip, Duke of Edinburgh, a former prince of Greece and Denmark, with whom she has four children: Charles, Prince of Wales; Anne, Princess Royal; Andrew, Duke of York; and Edward, Earl of Wessex.

In 1952, she became Head of the Commonwealth and queen regnant of seven independent Commonwealth countries: the United Kingdom, Canada, Australia, New Zealand, South Africa, Pakistan, and Ceylon.
THE SUN 13 JANUARY 2022 - ONE TO FORGET Queen's new Annus Horribilis – Her Majesty to endure WORSE year than infamous 1992 as Platinum Jubilee marred by scandal

THE Queen is set to endure her worst year since her infamous 1992 Annus Horribilis as her joyous Platinum Jubilee is marred by scandal, according to experts.

Her Majesty was plagued with a string of Royal Family divorces while Windsor Castle almost burned down three decades ago - with experts now fearing the 95-year-old faces another year of heartache.

The royal has already endured a string of scandals surrounding The Firm in 2021, with Prince Andrew's sex claim scandal coming to light while Meghan Markle and Prince Harry officially quit the Royal Family.

And royal experts told The Sun Online the next 12 months could be even worse for Her Majesty as her favourite son Prince Andrew faces a civil lawsuit over Virginia Giuffre's sex claims, grandson Harry set to release an explosive autobiography and it being the first full year she faces without her beloved husband Prince Philip by her side.

It seems Her Majesty's words in 1992 on the 40th anniversary of her Accession may have come back to haunt her 30 years on, as another Annus Horribilis could be in store.

Speaking to the Sun Online, royal expert Phil Dampier told of his hopes for a better year for the Queen as she gears up for her Platinum Jubilee celebrations.

He said: "Last year was very much an Annus Horribilis too - Prince Phillip dying, Harry and Meghan leaving, the Oprah Winfrey interview, and of course Prince Andrew.

"The Queen would have been hoping this year would be much plainer sailing as she celebrates her 70 years on the throne."

But as Prince Andrew's legal woes hang over her, Dampier fears the case will "cast a shadow" over her upcoming celebrations.

"If they can clear up this mess with Prince Andrew, I think this could be a good year for the Queen as Jubilee's always give the Monarchy a boost."

The Duke of York was also at the centre of a scandal that rocked the Royals in 1992 when his former wife Sarah Ferguson was snapped in a compromising position with her financial advisor while holidaying in St Tropez.

The pair split after pictures of Texan millionaire John Bryan kissing Fergie's toes were published, before announcing the end of their marriage four years later.

And in the same difficult year, the Queen's only daughter Princess Anne also divorced her hubby of nearly two decades, Captain Mark Phillips, after a three-year separation.

She then became the first child of a British monarch to remarry later that year after tying the knot with Timothy Laurence.

While tackling the tribulations of her children's love lives, the Queen's beloved Windsor Castle went up in flames causing an estimated £36.5million-worth of damage.

She was left devastated when the 12-hour inferno hit St George's Hall, the Queen's private chapel, the Crimson Drawing Room and the Green Drawing Room.

In a November speech marking her Ruby Jubilee, she declared: "1992 is not a year on which I shall look back with undiluted pleasure."

But more heartbreak lay ahead for Her Majesty, as the third and final royal split of the doomed year came in December.

Princess Diana and Prince Charles separated after a messy marriage shrouded by claims of affairs.

The Princess of Wales also released a blistering tell-all biography, marking the first time a senior royal had revealed the secrets from behind the Palace doors.

After decades of exemplary, scandal-free service, the Queen had to grapple to keep a firm hold of her crown.

"After the breakup of the marriage of the heir to the throne, the whole monarchy was under threat and plummeting in popularity," Dampier added.

But as did Windsor Castle, the royals rose from the ashes of controversy and once again asserted themselves as Britain's jewel in its crown.

Now experts fear another battle could be on the horizon for Her Majesty over the next 12 months as it appears to be one of the worst years for The Firm since 1992.

Prince Harry is set to release his bombshell book in which, much like his late mother, he vowed to give a "wholly truthful" account of his life.

The announcement was said to have triggered a "tsunami of fear" in Buckingham Palace, with concerns the memoir could echo Harry's explosive Oprah interview.

He is expected to hash out the reasons he left the Firm behind, name and shame the "royal racist" and delve into Princess Diana's life and divorce.

Royal expert Richard Fitzwilliams said he thinks the memoir will only prove another obstacle for the Queen as she wades through turbulent times.

He told The Sun Online: "I thought it was an extraordinary decision to write an autobiography without obvious reason except from commercial possibilities.

"It appearing in the Queen's Platinum Jubilee year means it will probably sell more, but that shouldn't be the reason for her grandson to write it.

"It will not make healing the rift easier, it will make it far more difficult. I don't think it's a wise decision to bring out a book this year that is bound to dwell on some of the unhappy times.

"For any book to sell it has to have new material - so what new material will he discuss? It will make it very very difficult for them to reach out to the Sussexes in the knowledge of that."

The book has also set tongues wagging about what Harry's wife Meghan Markle will get up to in 2022 after moving stateside and securing multimillion-pound deals with Netflix and Spotify.

THE FUTURE OF THE MONARCHY
The couple's dramatic departure from The Firm has left a gaping hole in the next generation of royals and questions regarding how they will pave their way.

The Queen has tragically still not met her namesake grandaughter Lilibet - and hasn't seen Archie since he was a baby.

It is hoped that the Sussexes will reunite with the Monarch for the first time since their explosive Oprah interview for the Jubilee celebrations.

The 95-year-old is bound to need as much family support she can get as she takes on her first full year without her husband Prince Phillip.

But there are still concerns brothers Harry and Wills may thrash out their royal rift as the country marks Her Majesty's 70-year reign.

Mr Fitzwilliams added: "Obviously she will miss her strength and stay Prince Phillip, but equally, there are aspects of this year to commemorate her being a beacon of continuity in a world of change.

"I think there is a lot of it she will be looking forward to tremendously."

The royal experts believe "the monarchy is in safe hands" with Kate and Wills, allowing the Queen to remain optimistic about her year ahead.

"The popularity of the Cambridges, who are the future of the monarchy, is tremendous," Richard Fitzwilliams continued.

"The way they have handled their duties has been exemplary. So I think that the Queen when looking to the future won't be worried at all.

"The Queen is an optimist by nature, so despite the matters surrounding Andrew that I believe will be of deep concern, I think she is someone who looks forward."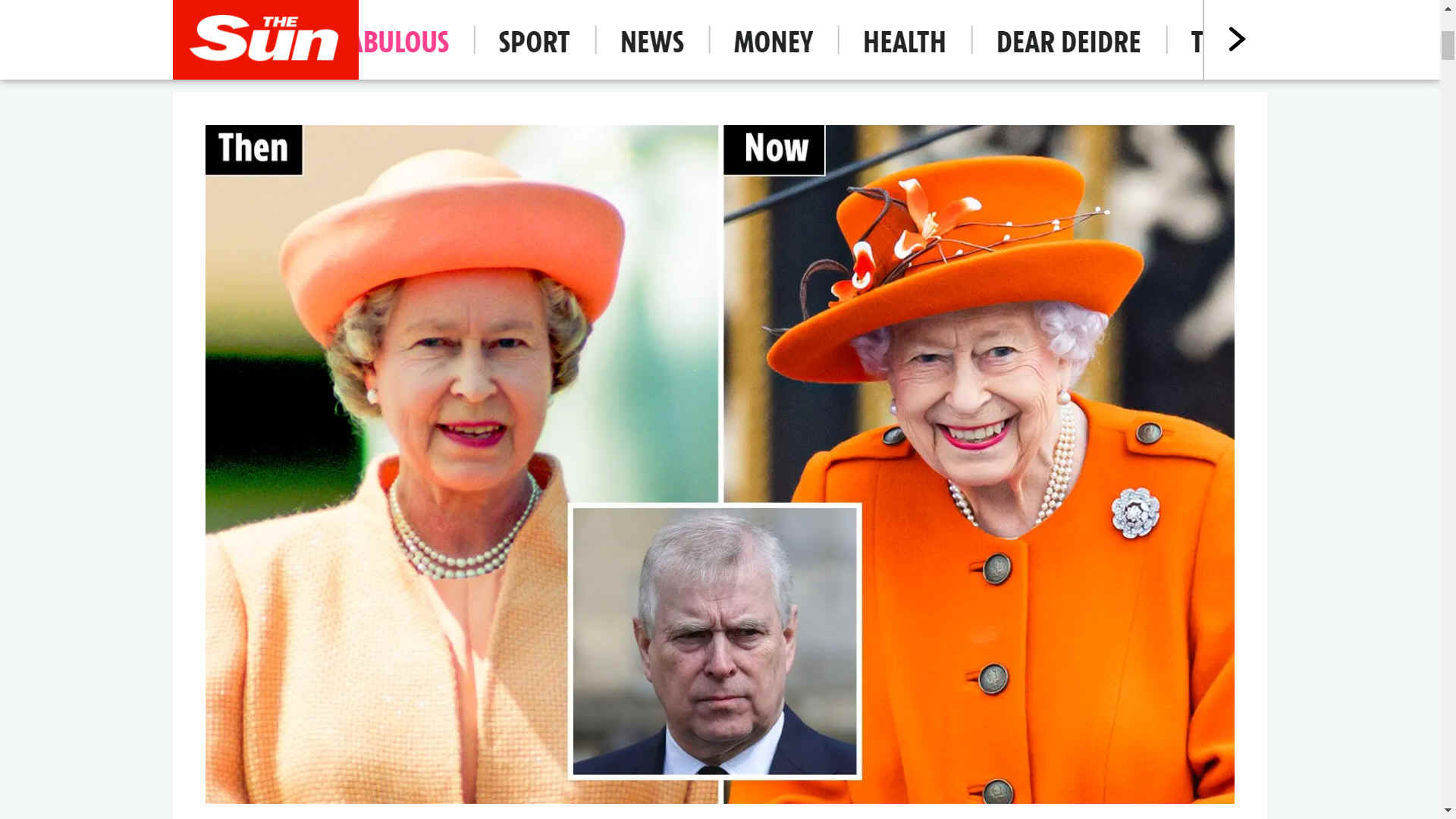 Following a disastrous year for the Monarchy in 2021, things took even more of a downturn in January 2022, with District Judge Lewis Kaplan ruling that Virginia Guiffre's claim of non-consensual sex with Prince Andrew may proceed, in the wake of Jeffrey Epstein's conviction as a pedophile, and Ghislaine Maxwell's conviction of sex trafficking.
In a shock decision by Buckingham Palace, the Queen took the extraordinary step of stripping the Duke of York of his 'HRH' title and military honours.
The Duke's former wife, Sarah Duchess of York, and daughters Beatrice and Eugenie, may (apparently) have been spared being called as witnesses, save that character is an issue.
In a civil claim the standard of proof is "on the balance of probabilities," whereas in a criminal court it used to be "beyond all reasonable doubt." That was until the changes in the law brought about by David Blunkett with the Sexual Offences Act 2003, who was made a 'Lord' for that little gem of human rights abuses - all designed to increase the conviction rate, by dashing the rights of the innocent under Article 6, so increasing the number of (men in particular) being wrongfully convicted.
Added to those HR wrongs, the Crown failed to ensure a safety net, indeed, cut the ropes to that net, by excluding Article 13 from domestic legislation: Human Rights Act 1998. Thus, preventing injustices from being corrected, and in effect, doing to those unfortunates, what may happen to Andrew, making them exiles from normal commercial enterprise, by tarnishing their character forever. The Royals in taking the extraordinary step of cutting Andrew off, have shown that they know how damaging such allegations can be. But now imagine being wrongly convicted, and having no avenue back to any Court to look again at how a conviction was obtained.
What this means, is that if Andrew were to be tried in the UK for rape, he would (more than likely) be convicted, unless, he could roundly disprove the allegation. The former Prince has an advantage over the ordinary man, in that he is not reliant on Legal Aid. Because, if he were, he'd find that funding limitations prevented even the basic right to independent forensic medical evidence.
With such an unbalanced justice system in the UK and it appears, in the US, you may consider it is unsafe for men to put themselves in positions of jeopardy, in having sexual relations, or any kind of social interaction, where a claim of assault or rape might be fabricated. The latest technology may come to the rescue, in the form of sex dolls. Life size replicas of women and men, complete with skeletons to mimic human positions, warm skin and fully functional (lubricated washable and hygienic) sexual organs (vaginas, penis, anus, mouth). And get this, the latest offerings have artificial intelligence (AI) so they can talk to their human owners. This would constitute 'risk-free' sexual relief, until such time as robots acquire legal rights. Or they introduce a sex tax.
Think also on the reduction in unwanted teenage (and other) pregnancies - as population birth control. You might imagine that having lobbied for virtual witch trials in sex cases, that women's lobbies would object strongly to Fembots - and you'd be right! They hate the idea, especially prostitutes. Held to be the oldest trade in the world.
Prostitution could cease or reduce, with brothels being filled with a choice of hygienic Fembots. There would be no chance of catching the clap, or other infectious diseases. The operators of these houses would not be classed as pimps or madams, and nobody could be prosecuted for sex trafficking. Okay, so you might think a lot of women would be out of work. But there is nothing stopping them operating sex salons. Then women might get lonely and want a companion (same for men) but they could get themselves a synthetic male to AI abuse.
As women's right is all about equality and opportunities, they cannot argue that if is unfair they may have to work to support themselves. Because, in the modern world we have created, an ordinary working couple needs two incomes to stand any chance of ever owning a home of their own. By promoting synthetic companions, we may be taking away to opportunity to claim rape, but we are also creating a fairer society, with fewer traps for the unwary. On that basis, sexbots should be available on the NHS, and part of the sustainability agenda or the United Nations.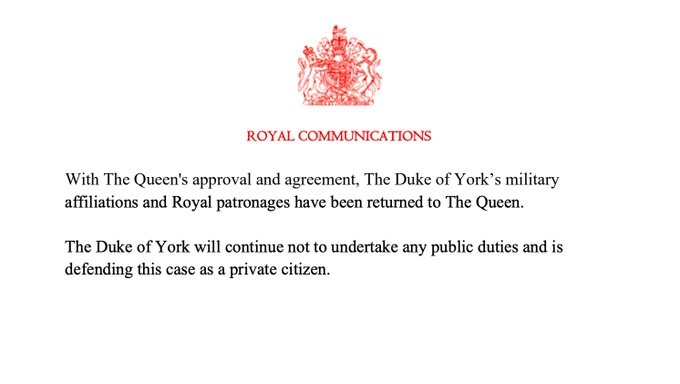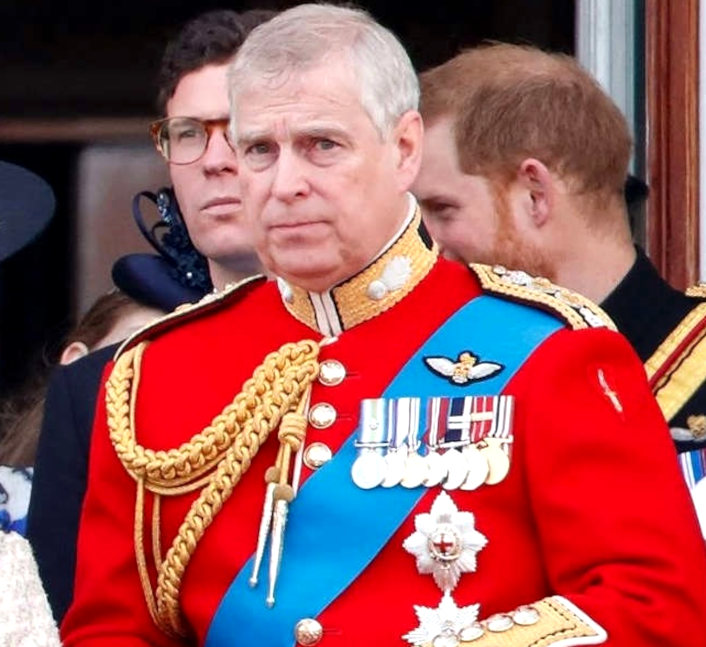 ROYALS GALLERY 2018
Andrew Duke of York

Anne Princess Royal

Autumn Phillips

Beatrice of York

Camilla Duchess Cornwall

Catherine Duchess Cambridge

Charles Prince Wales

Charlotte of Cambridge

Dianna Princess Wales

Edward Earl Essex

Eugenie of York

Elizabeth Majesty Queen

George of Cambridge

Harry Duke Sussex

Isla Phillips

Jack Brooksbank

James Viscount Severn

Lena Tindall

Louis of Cambridge

Louise Lady Windsor

Mark Captain Phillips

Meghan Duchess Sussex

Mia Grace Tindall

Mike Tindall

Peter Phillips

Philip Duke Edinburgh

Sarah Duchess York

MP

Savannah Phillips

Sophie Countess Wessex

Timothy Laurence V. Admiral

William Duke Cambridge

Zara Tindall
A TO Z OF ROYAL FAMILY MEMBERS
Andrew Duke of York, Prince
Beatrice of York, Princess
Catherine Duchess of Cambridge
Charlotte of Cambridge, Princess
Edward Earl of Wessex, Prince
Elizabeth Queen II Windsor
Eugenie of York, Princess
Charles Prince of Wales
Dianna Princess of Wales
George of Cambridge, Prince
Jack Brooksbank
James Viscount Severn
Louis of Cambridge, Prince
Peter Phillips
Philip Duke of Edinburgh
Sarah Duchess of York
Sophie Countess of Wessex
Timothy Laurence Vice Admiral
William Duke of Cambridge, Prince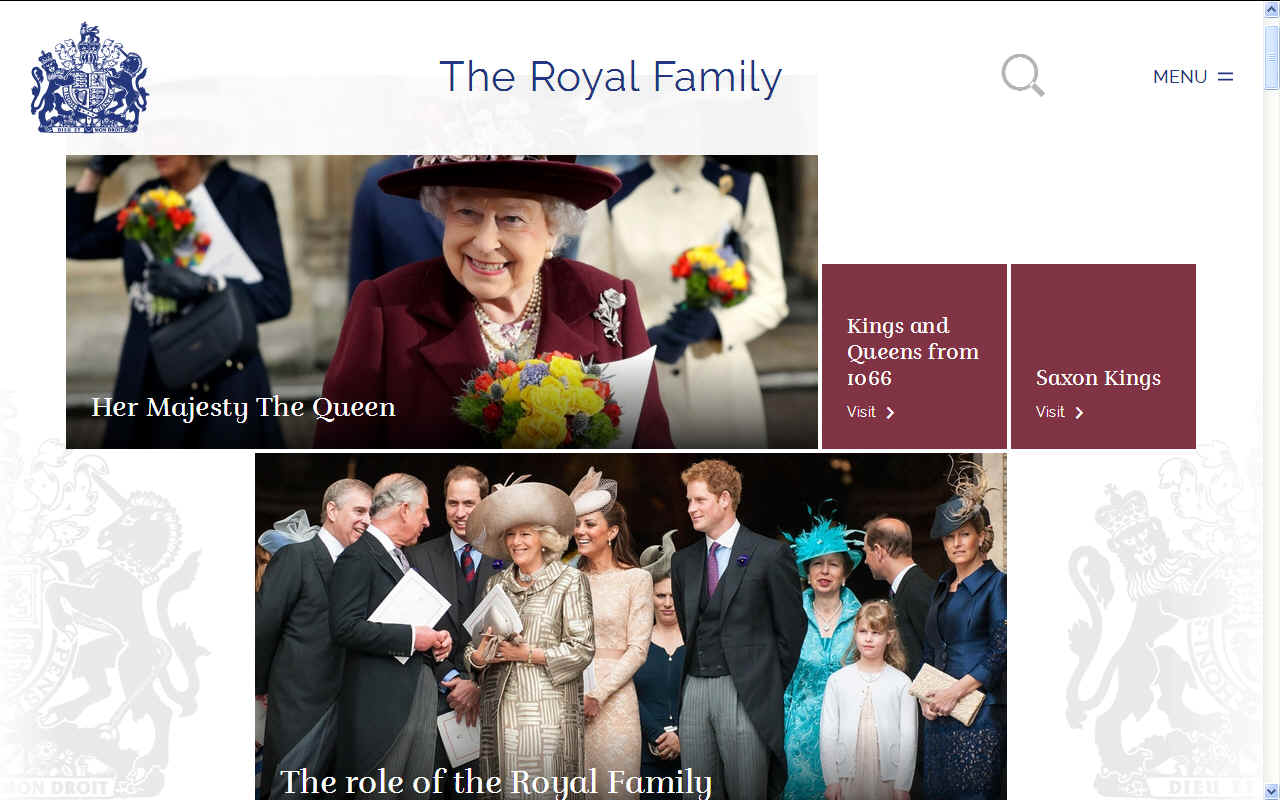 LINKS & REFERENCE
https://www.msn.com/en-gb/news/world/prince-andrew-reeling-duke-left-shell-shocked-after-queen-s-extraordinary-statement/ar-AASMgJy
https://www.thesun.co.uk/fabulous/17309271/queens-annus-horribilis-worse-year-platinum-jubilee-scandal/
https://www.thesun.co.uk/fabulous/17309271/queens-annus-horribilis-worse-year-platinum-jubilee-scandal/
https://www.msn.com/en-gb/news/world/prince-andrew-reeling-duke-left-shell-shocked-after-queen-s-extraordinary-statement/ar-AASMgJy
https://en.wikipedia.org/wiki/British_royal_family
https://www.royal.uk/