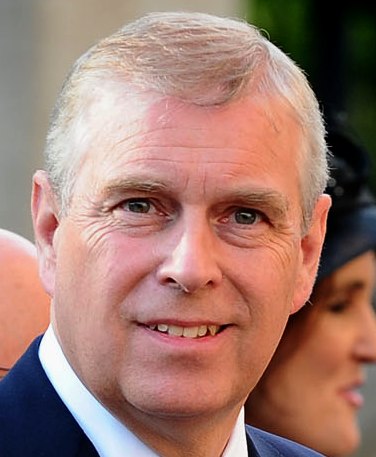 Prince Andrew, is the Duke of York no longer, stripped of His Royal Highness title and military honours.
Oddly enough, the Queen, through the, these days, somewhat questionable honours system, that many are calling to be reviewed or scrapped, rewarded David Blunkett for taking away a persons right to be treated as innocent during investigations and during a trial, but only if accused of a sex crime. Murderers and fraudsters are still treated as being innocent until proven guilty.
Latest developments in 2022, on the 13th of January 2022, it was reported in the media, that Prince Andrew had been stripped of his HRH title and military honours, in a move by the Palace to distance other royals from the fallout, and presumably to ensure that Virginia Giuffre does not have the satisfaction of gaining an Order, with a royal as the respondent. Assuming, all goes pear shaped, but hoping for the best. It all depends on which die of the fence you are on. Women and equal rights activists may think it is right that the the former Prince is made to answer for his alleged crimes, but is he guilty? The picture that nobody has seen fit to challenge, appears to show the claimant happy to be seen with Andrew, with his arm around her. And why did she keep on coming back for more, as she alleges. She could have done a runner! Presumably she was being paid for her stints, if as alleged, that is what was happening.
Conveniently, Jeffrey Epstein, is no longer available to be questioned as to whether or not the former Prince knew about any arrangement he'd made with Ms Roberts as to payment and coercion, and if she was underage, or had lied about her age - perhaps.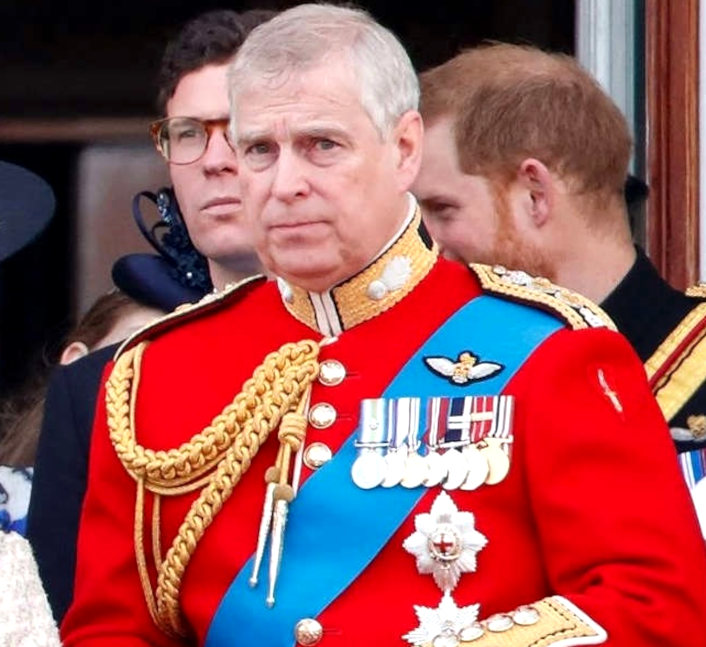 INTERNATIONAL BUSINESS TIMES 14 JANUARY 2022

Prince Andrew was stripped of his Royal Highness title, his right to wear his ceremonial military uniforms, and his royal status and patronages, in a summit on Wednesday.

The Duke of York was forced to quit his royal duties in 2019 following a disastrous interview where he denied ever meeting one of convicted paedophile Jeffrey Epstein's victims, Virginia Giuffre. Now, he is facing further sanctions from the royals as the sex abuse case filed against him by Giuffre is about to go to trial. Buckingham Palace announced his complete exit as a royal in a brutal statement issued on Thursday, that read, "With The Queen's approval and agreement, the Duke of York's military affiliations and royal patronages have been returned to The Queen. The Duke of York will continue not to undertake any public duties and is defending this case as a private citizen."

The statement comes days after reports that the royal is trying to sell his Swiss chalet in order to pay his legal fees after his mother Queen Elizabeth II refused to help him with it. A senior royal palace source told Mail Online about the latest decision, "This is about the survival of the institution at all costs. Always has been and always will be."

Andrew was summoned for a 90-minute meeting with his mother at Windsor Castle on Wednesday after a US court refused to dismiss the case against him. His personal lawyer, Gary Bloxsome, also accompanied him as he drove from his nearby home, Royal Lodge, to the castle, but was not allowed to enter the premises and had to wait in the car.

As per the sources, Prince Charles and Prince William, direct heirs to the British throne, demanded to exile Andrew and were "instrumental" in influencing the decision about his fate. The heir apparent had spoken to the Queen about the matter on the phone as he is in Scotland, while William spoke to her when he travelled to Windsor Castle to conduct an investiture on her behalf. It is not yet confirmed if the duo were virtually or physically present at the summit.

A well-placed palace source said that the senior royals kept the same approach for Andrew that they had kept at a summit held to discuss Prince Harry and Meghan Markle's exit as senior royals in March 2020. The insider said, "They have taken this decision to insulate the institution from being hit by all the shrapnel that is flying around. It follows the same model as the Sussex separation. The removal of titles and patronages means the institution can now legitimately say it is not involved."

"It was a ruthless and swift decision which will have been recommended by the Prince of Wales and the Duke of Cambridge and sanctioned by the Queen," the source said.

Other insiders said that the monarch must have been deeply "pained" while taking the decision as it is believed that Andrew is her favourite child. However, she did what she needed to do for the monarchy.

"She has the ability, when push comes to shove, to know what is best for the institution and will act in her role as head of state, not a mother. She loves Andrew and this doesn't mean he is no longer her son. But a decision had to be made as it was overshadowing everything the family did and her forthcoming platinum jubilee," a source close to the 95-year-old said.

Buckingham Palace's announcement that Andrew is a "private citizen" might also mean that he would lose his 24-hour police protection, like the Duke and the Duchess of Sussex did during their exit. He could also potentially lose his primary residence Royal Lodge at Windsor Castle, which he shares with his ex-wife Sarah Ferguson.
NEWSNIGHT INTERVIEW

In November 2019, Emily Maitlis, the then Royal correspondent, conducted an interview at Buckingham Palace, that turned into what the press described as a 'car crash' interview, adding fuel to peculation as to whether or not the former Duke of York, did or did not engage in under age sex with Virginia Giuffre, when (if) she was being trafficked by Jeffrey Epstein and Ghislaine Maxwell. In the the sexual encounters were not consensual, then we are looking at rape.
LONDON CALLING - Jeffrey Epstein and Ghislaine Maxwell seen [left] at Balmoral, the Scottish retreat of the Royals.
The Prince may not remember the 17 year old Virginia Roberts, but unless this photograph is a fake (doubtful - it must have been checked out) he did meet the young lady at some point - even if only posing at a drinks party, and Ghislaine Maxwell was at this meeting. One question we would ask is how do we know the age of the claimant from this picture? She could easily be 18 or older. Or she may have claimed to be over 18, for Ghislaine to have allowed Virginia to have been photographed with the Duke.
No doubt, testimony from Ms Maxwell will clear that up. And where and when was the picture taken, and by whom? You can imagine that with US State laws varying, and this picture apparently confirming London as the location, where the age of consent is 16, the precise details relating to the taking of this picture are extremely important. It might be worth checking passports, etc. Not that we are saying anything did or did not happen between the Prince and Ms Roberts. For the sake of argument, if something did take place (that the Duke cannot recall) and it was in London, then no crime had been committed.
You can legally marry a girl in Spain and Tahiti at 13 (it appears). Hence, any prosecution would need to be very sure of dates and places to begin mounting an investigation. It would not be fair to even interview the Prince, until the facts had been established, for fear of the interviewing officer trying to trick him into something he could not possibly remember. Unfortunately, in sex cases in the UK, a defendants human rights are virtually non-existent (or considerably diminished) after Lord David Blunkett introduced the Sexual Offences Act 2003, designed to increase the conviction rate, at the expense of convicting a number of innocent people. By way of noble cause corruption.
We know of a case where penetration had been alleged during a police interview, the defendant being led to believe by the interviewing officer that a girl making allegations of rape, had been penetrated. Though, many years later it transpired this was not true. In England there is no right of appeal. The system allows an application to a single judge, who is typically rewarded via the honours system, not to allow sex cases through, without making it extremely difficult, in the case in question, impossible to mount an appeal. Where vital transcripts had been denied the appellant, by the Royals Courts of Justice. Injustice we'd call that.
The evidence in the case under investigation, told only of natural marks and a hymen that could not be opened [even] with labial traction. A so-called child specialist from a local hospital gave evidence at trial, that the 'naturally occurring marks' could only be explained by penetration. That was a lie told to the jury, that virtually guaranteed a conviction. Regardless of innocence.
Legal Aid restrictions prevented the defendant in that case from instructing a specialist. Sussex police allowed the jury to hear misleading evidence, and the man was convicted on naturally occurring marks, found in females of all ages. British justice is such that despite other discrepancies being identified, such as a diary being attributed by the trial judge to the defendant, when it belonged to a psychiatric nurse, an appeal has never made it back to the Courts. In England, cases can only be referred back to the Court of Appeal via an outdated Criminal Cases Review Commission (CCRC). In this case the CCRC refused to countenance the misleading evidence presented to the jury and denied the judge had misdirected the jury as to the diary. Going so far as to refuse transcripts at one point.
The appellant sought a Judicial Review as to the negligence of the CCRC, but three judges denied the application. Leaving the appellant with substantial evidence of a mistrial and proof of virginity, but no way back to an appeal court. In the UK the state must provide an effective remedy, but as you might agree, the situation unfolding is anything but effective. Indeed, it appears the state have refused to include Article 13 in the domestic Human Rights Act 1998. Article 13 being the right to an effective remedy.
Europe sent back a claim after 4 years, suggesting the wrongly convicted man had a domestic remedy. This was on receipt of an independent forensic report that the jury had been misled as to the so-called suspicious marks. The next line of follow up is under the 1689 Bill of Rights, where an aggrieved person might seek audience with the King or Queen.
On considering the above case, you might think it is lucky Prince Andrew is only dealing with a civil claim. Because in the UK, he'd probably not fare that well under the law as it stands at present. At least Prince Andrew has unlimited funds for his legal team in the USA. In the UK the duty to advise a jury to be careful to convict on just the say so of a claimant, has been arborgated. It is not even beyond all reasonable doubt any more. It is just that you have to be sure. The criminal standard has dropped in sex case to the civil standard. I.e. on the balance of probabilities. In the USA they have a written constitution. It's high time the UK adopted a constitution that restores the right of all citizens to an effective remedy.

A TO Z OF FAMILY MEMBERS
Andrew Duke of York, Prince
Beatrice of York, Princess
Catherine Duchess of Cambridge
Charlotte of Cambridge, Princess
Edward Earl of Wessex, Prince
Elizabeth Queen II Windsor
Eugenie of York, Princess
Charles Prince of Wales
Dianna Princess of Wales
George of Cambridge, Prince
Jack Brooksbank
James Viscount Severn
Louis of Cambridge, Prince
Peter Phillips
Philip Duke of Edinburgh
Sarah Duchess of York
Sophie Countess of Wessex
Timothy Laurence Vice Admiral
William Duke of Cambridge, Prince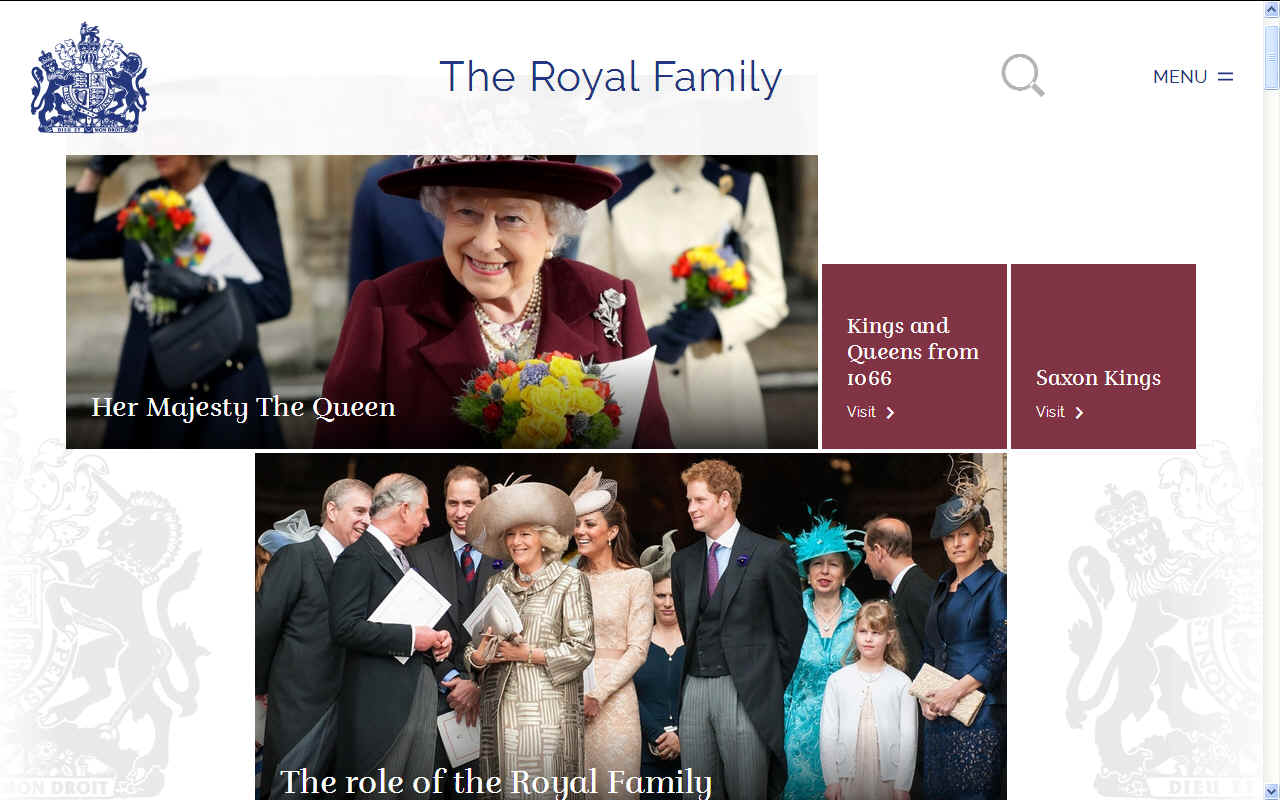 LINKS & REFERENCE
https://www.msn.com/en-gb/news/uknews/prince-andrew-stripped-of-hrh-title-made-private-citizen-at-royal-summit-may-lose-home-and-security/ar-AASM0nx
https://www.msn.com/en-gb/entertainment/music/prince-andrew-cutting-ties-with-royal-family-only-choice-for-man-already-found-guilty-in-court-of-public-opinion/ar-AASKP5N
https://www.msn.com/en-gb/news/world/prince-andrew-could-face-12m-bill-to-end-us-sex-abuse-case-as-he-faces-mounting-debt-fears/ar-AASNJiP
https://www.msn.com/en-gb/entertainment/celebrity/princess-beatrice-spared-being-dragged-into-prince-andrew-sexual-abuse-case/ar-AASN45U
https://www.royal.uk/royal-family