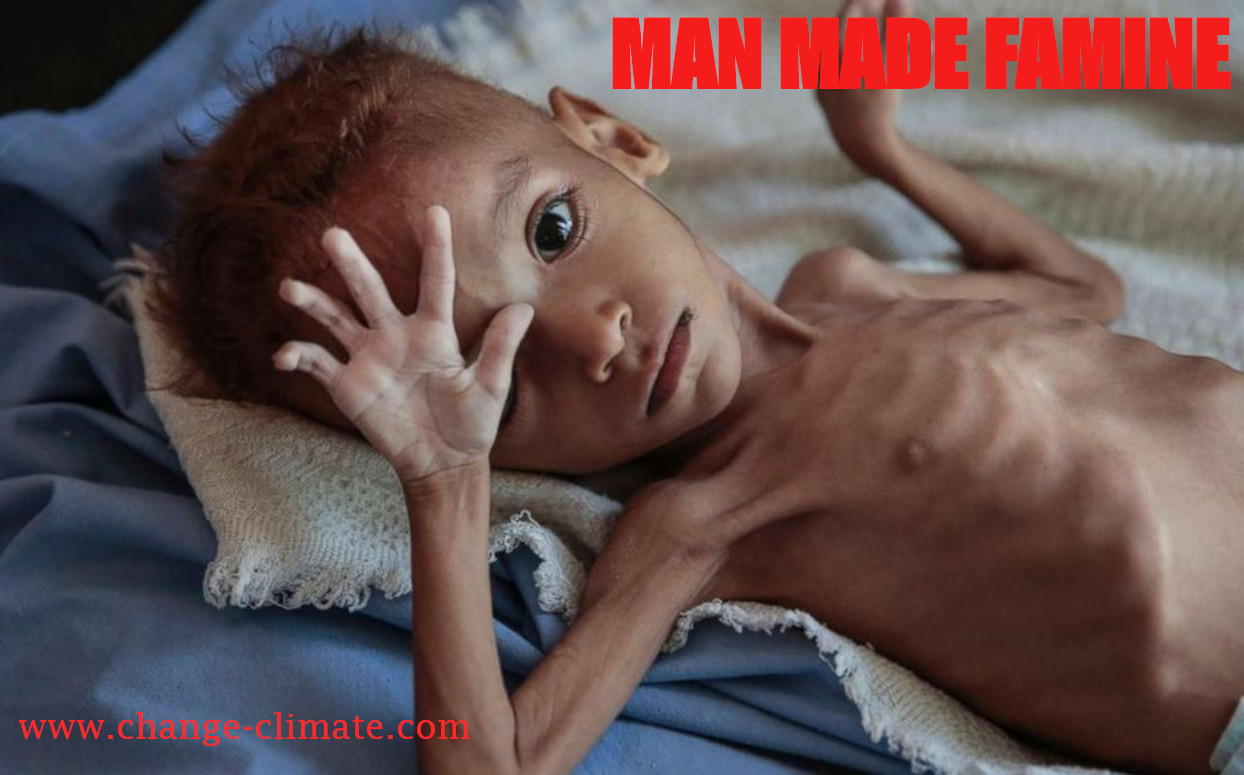 Famine that is caused by the industrialization and acceleration of growth of economies in unsustainable fashion, is nothing less than the premeditated murder of those less fortunate peoples in climate vulnerable locations on planet earth, who are unable to defend themselves.
There is little difference between Man Made Famine, once the cause of the starvation and deaths is known, than other forms of genocide. Those responsible are held to be Climate Nazis by many, and may one day be accountable for such crimes in the International Criminal Court.
Man Made Famine is a form of geographical genocide. You don't have to line people up and shoot them, gas, or otherwise take their lives to commit the crime of this form of genocide. You simply have to carry on, business as usual, in the knowledge that failing to take action to curb global warming, is killing people in another land.
GEOGRAPHICAL GENOCIDE
Geographical genocide, is the carrying on an activity, business or practice, that causes a group of people to cease being able to live where they have lived for a significant number of years. Examples of geographical genocide include causing or contributing to global warming, where global warming is the cause of rising sea levels and desertification. Both of which have caused groups of people to have to relocate, where their native land has become uninhabitable. This includes islanders and those living in areas that are no longer capable of supporting agriculture, so creating a man-made famine.
The British administration, as appointed by Her Majesty Queen Elizabeth in good faith, is a nation that misguidedly, oft-times, rewards maladministration with honours. Maladministration, in terms of Geographical Genocide may include rewarding climate deniers and fossil fuel trading corporations, with knighthoods and other awards of merit, for what is in effect mass murder, such as burning fuels in cities like London, that cause of air pollution and lung cancer.
As we head towards the Monarch's 96th birthday in 2022. We hope to help this nation transforms into a bastion of transparency and virtue in United Nations and Universal Declaration terms by revealing issues and lost opportunities that are having a braking effect on the development of a sustainable society that admonishes climate criminals who should never be allowed to hold office again. Ultimately, this is up to the electorate. Please do not vote for any prospective member of parliament who does not stand for action against climate change.
THE DIRTY DOZEN - IN ORDER OF CO2, METHANE AND COAL FIRED GERIATRIC INSANITY
Chinese President

Xi Jinping

US President

Joe Biden

EU President

Ursula von der Leyen

Indian PM

Narendra Modi

Vladimir Putin

Russian PM

Japanese PM

Fumio Kishida

Kim Boo-kuym

South Korean PM

Mohammed bin Salman

Saudi Arabian Ruler

Justin Trudeau

Canadian PM

Jair Bolsonaro

Brazilian PM

Joko Widodo

Indonesian PM

Scott Morrison

Australian PM
WHAT IS A CLIMATE CRIMINAL ?
A Climate Criminal is any politician who says that they care about Climate Change, but fails to put into practice whatever bullshit speak they used to get themselves elected. In reality such politicians could not give a fig about global warming so long as they do not have to change their ways. They will say and promise anything to get elected, knowing, or suspecting that their election promises are unattainable, or making such promises without any realistic plan. They get elected pandering to the greed that is in us all to some extent. In the UK we are no different, hence Boris Johnson's Brexit.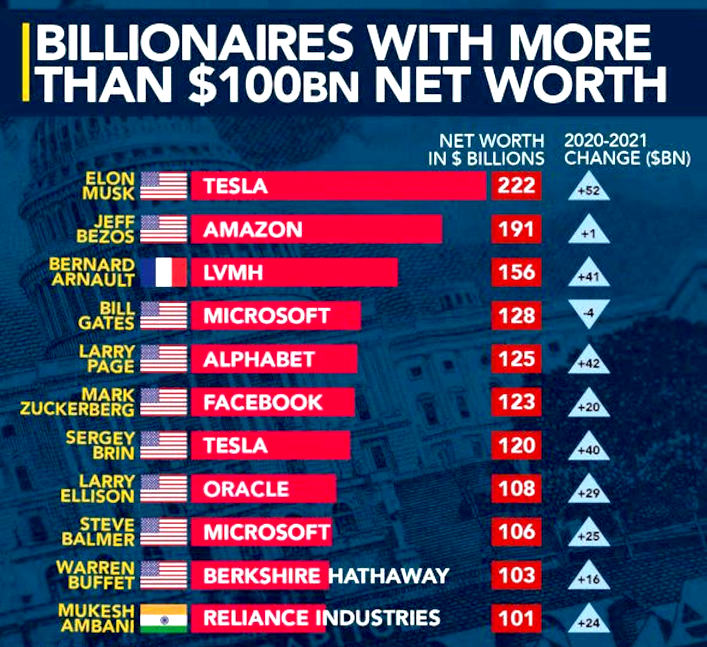 CLIMATE DENIAL - It is alleged that many billionaires have made their fortunes using methods that generate carbon dioxide and other greenhouse gases, without taking the appropriate action to ensure that their businesses and investments are emissions neutral.
PARIS STATUTE 1998 OF THE INTERNATIONAL CRIMINAL COURT
The International Criminal Court in The Hague, Netherlands, may try any person who is guilty of causing harm to another human being, such as, by continuing to use, or ramping up use of a fuel that is known to hurt humans in any geographical location (geographical genocide), or failing to introduce conditions or policies to reduce the use of internal combustion engines that cause lung cancer and other respiratory conditions leading to the agonizing deaths for millions of people each year.
The law created in July of 1998, was designed to prevent the most horrific crimes against humanity, including genocide.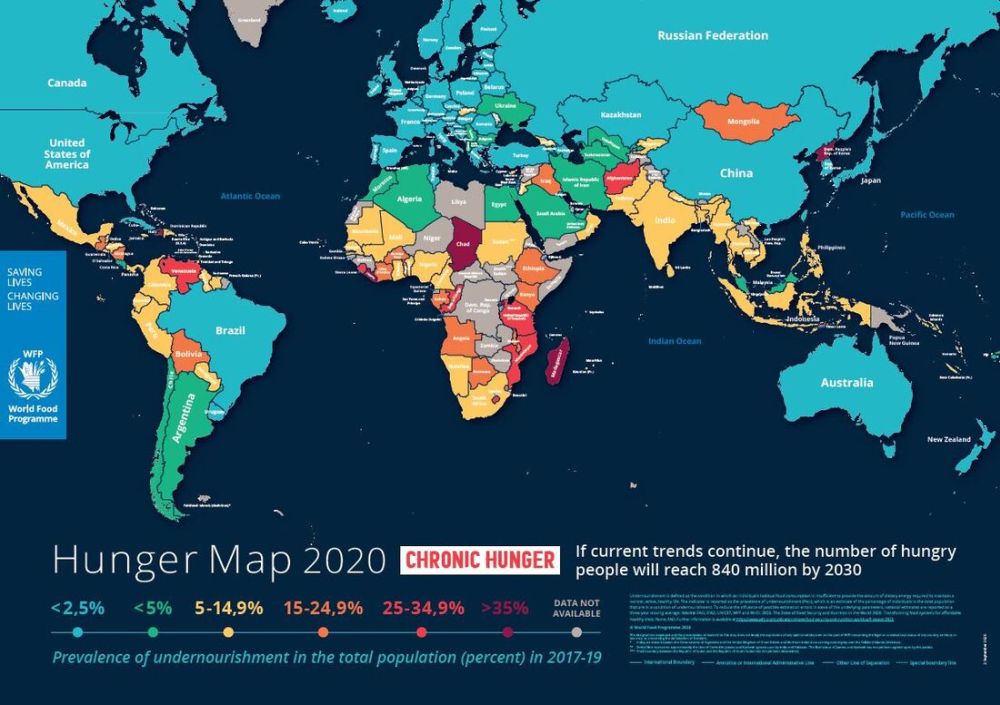 LINKS & REFERENCE
https://