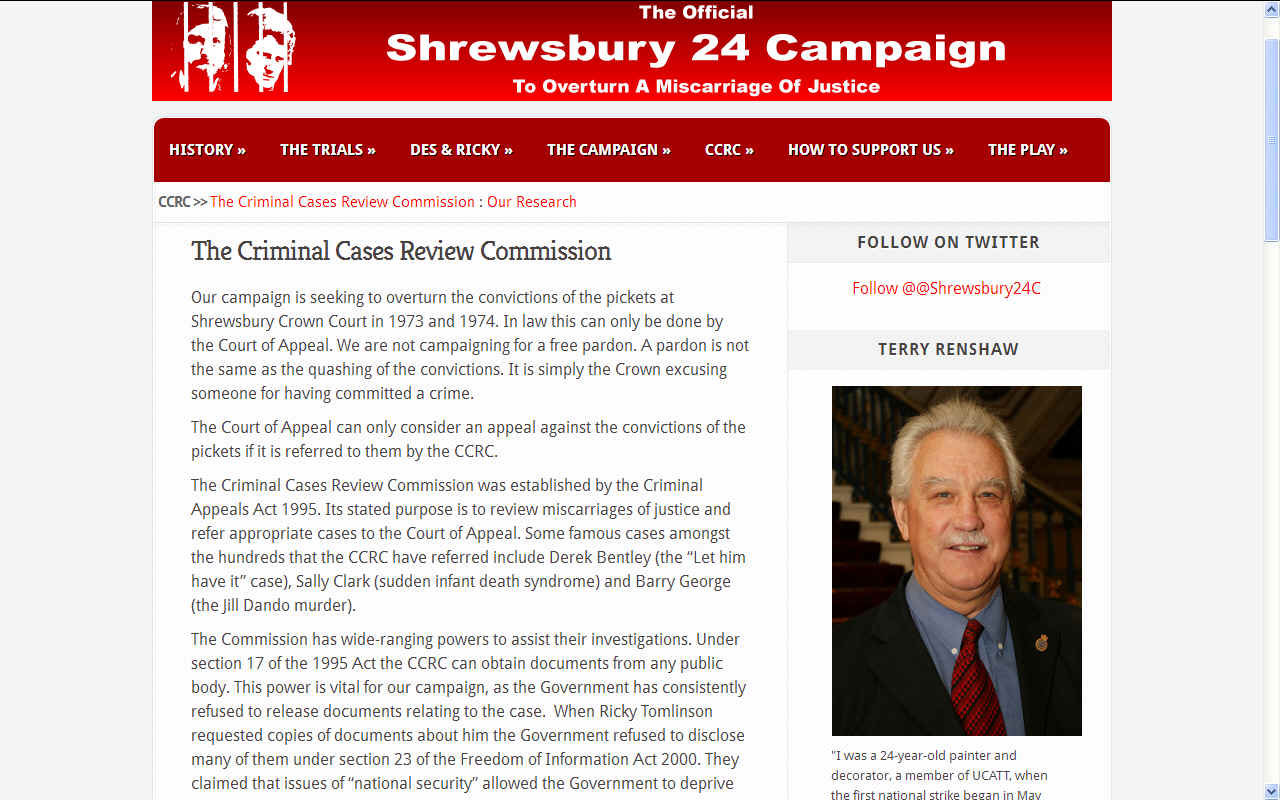 REVIEWERS REVIEW - As part of the UK governmentís requirement to reform public bodies, all government departments must conduct a Tailored Review of their armís length bodies at least once in the lifetime of a parliament, every 5 years.

The Crown Prosecution Service have been shown to be working with Sussex police to prevent the truth of corruption coming to light within Wealden District Council, and who knows how many other corrupted institutions where nobody has a voice.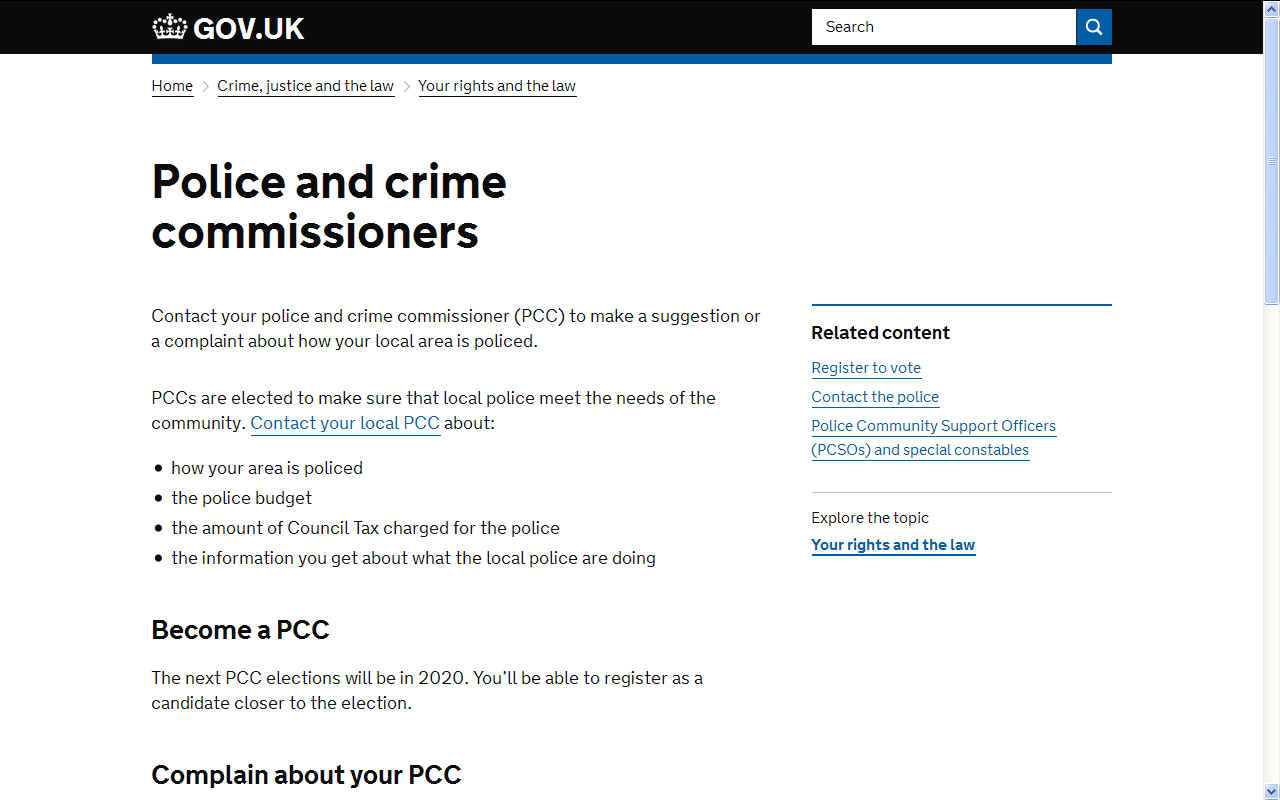 SO

.....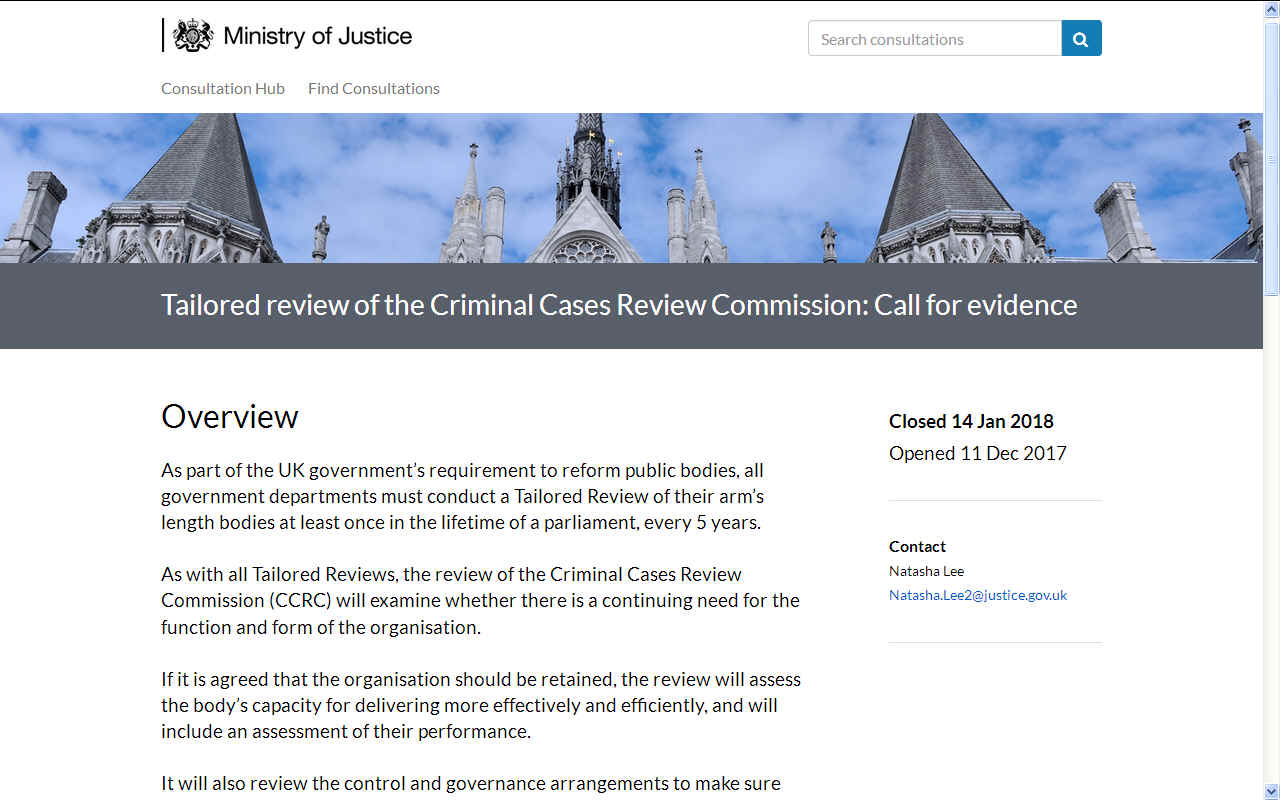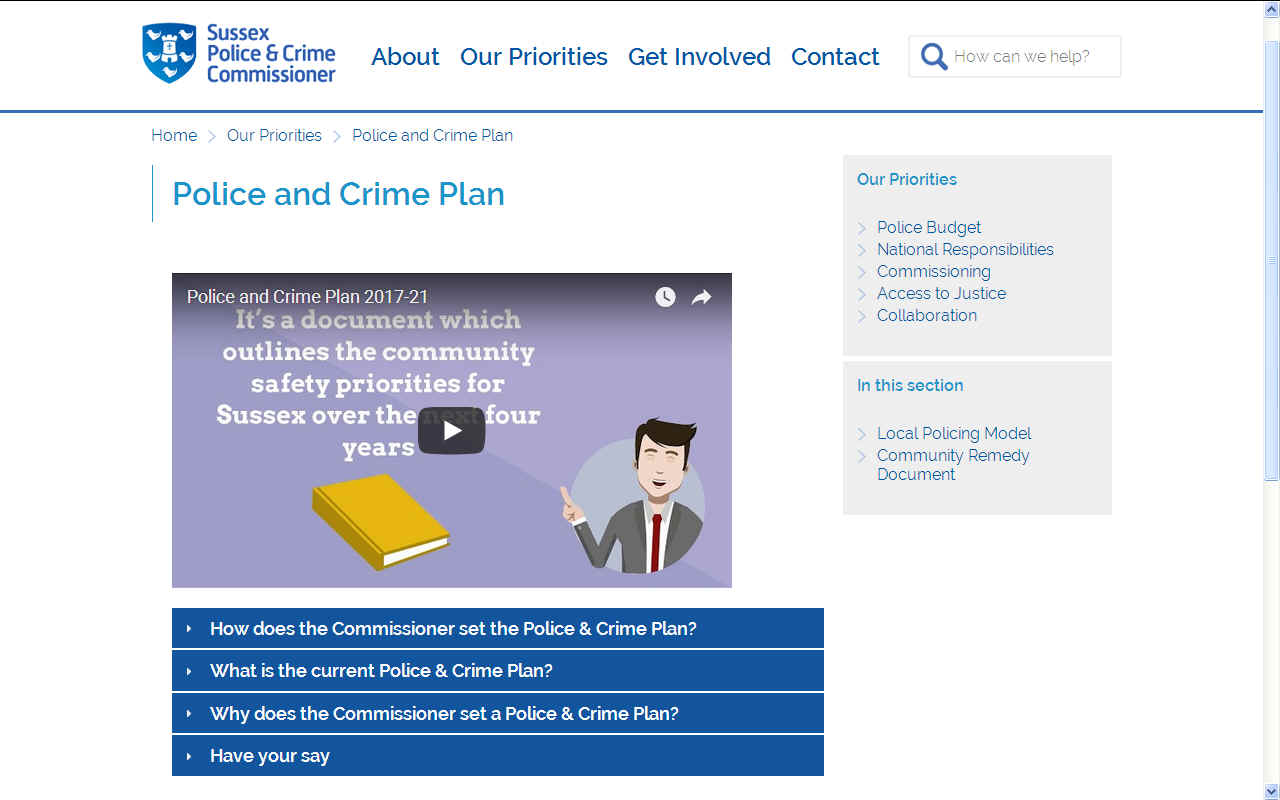 SECRET AGENDAS

The agenda of the Crown Prosecution Service is to help their masonic mates in the police to mesh with the masons who are judges and the civil servants who run the administration.
This reminds us of the Potty Training case where despite the state being unable to force removal of toilets because that are a Health & Safety requirement, that Dame Butler-Sloss still ordered removal and only then said that the appellant in the case (his landlord) could reinstate them to comply with the 1992 Regulations. You cannot get much more ridiculous than that. But Britain as the head of the Commonwealth left over from our Colonial days, is being controlled by such bungling hypocrites. Hardly wonder then that our economy is in tatters.
The other agenda is to protect the integrity of the state and not reveal papers that would show those convicted were in fact stitched up by the state, let alone that King Edward was a Nazi sympathizer before he abdicated.
In our opinion the CCRC and their Commissioners are not fit for purpose. They are mates of former colleagues within the criminal justice system. They do not exist as they are at present to represent the electorate and in no way can they be described as independent where that above holds true. They are simply a shadow of their former positions, helping out their old mates.
CCRC CONTACTS

....... don't bother wasting your time. You might be better off lobbying for a change in the law to replace the CCRC with a truly independent body that is fully Human Rights compliant .....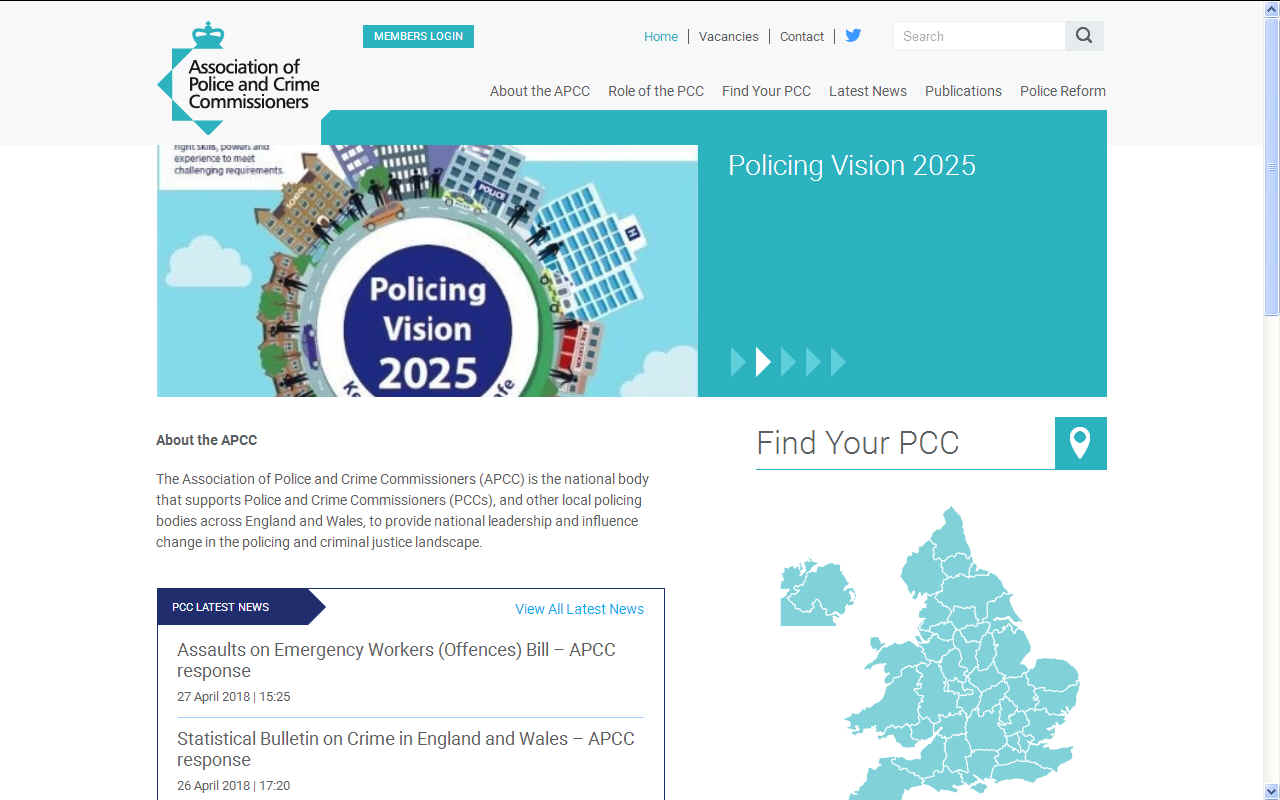 ANOTHER FAVOUR FOR WEALDEN OR JUST A LONE MASON ?
It is a simple matter for any investigation officer to craft the evidence so that the facts presented to a jury more or less guarantee a conviction.
In the case of sexual offences, David Blunkett made it even worse by introducing the Sexual Offence Act 2003, an Act of Parliament that reverses the burden of proof in sex case so that the accused goes into court guilty, instead of innocent until proven guilty, contrary to Article 6 of the Human Rights Act 1998 and Articles 10 and 11 of the Universal Declaration of Human Rights.
Given that the court in this case failed to warn the jury about the danger of convicting a person on the say so of the accused without any supporting medical or other corroboration as to events, the Court cannot be held to have acted impartially. The Judge, Cedric Joseph, failed to grant an adjournment after the discovery of a work diary belonging to the girls mother, a psychiatric nurse, where she'd hidden this vital evidence in her loft, possibly on the advice of the investigating officers.
That so many Sussex police officers should be involved in what is in effect a eugenics programme tells us a bit about their character and team play that is reminiscent of the attempted cover up after the shooting of Jimmy Ashley. They are not alone of course, it takes more than one player to pull off the deception of a jury. It takes a number of staff at the CPS and Her Majesty Queen Elizabeth's courts, and the trial judge.
Any move away from the Articles that came into being after the Second World War is a move toward a society that is elitist to the detriment of any race other than those favoured by the state. In the case of Adolf Hitler and his henchmen and women, also team players like Sussex police, Germany ended up murdering thousands of Jewish and Polish people in concentration camps like Auschwitz and Buchenwald that were specifically designed as death camps, also meant to eliminate any political opponents to their chancellor, who became a virtual God as a result.
That is a potential danger that lurks in every country that betrays their citizens human rights, in this case a right to be treated by the state honestly and the same as any other person. Sussex police though, is charged with being guilty of institutionalised discrimination, from the moment they backed up Wealden in helping that council to conceal the truth about the old generating building in Herstmonceux during the Petition in 1997.
That is more or less identical behaviour to the shooting and killing of James Ashley in 1998, where Paul Whitehouse and his senior staff lied about what happened and were found out by the investigations of Kent and Hampshire police.
If Gordon, James, Jo, Joe and Giles and the girl who emotional putty in their hands can live with themselves for crucifying Nelson Kruschandl in this way, then good luck to them. If they cannot be honest in their professional lives, how will they fair in their personal live and relationships and what of Hades, the joy of knowing that their names will be cast in infamy long after they are dust. This also applies to the Commissioners who are allowing the conviction to stand in the face of overwhelming evidence to the contrary.
We wonder if the CCRC found out that the girls grandfather was the head of Tyrian Lodge in Eastbourne, a stones throw away from the then Eastbourne police station. We wonder if this fact is one of the reasons that they are shying away from investigating the virginity and diary issues.
Officers of the court who act to craft evidence are part of what is wrong with the United Kingdom. Civil servants who work to hide police corruption and discrimination are ....... We'll leave you to fill in the gaps.
In the above case the Sussex Police police officers who may have had some involvement are: Ken Jones, Paul Whitehouse, Joe Edwards, im Mottram, Maria Wallis, Mark Jordan, and where the investigating officers were: Gordon Staker, Jo Pinyoun, James Hookway and Dianne Tucker with Giles York being the chief constable in 2018, hence being involved in the case due to what many view as a state sanctioned eugenics programme that Nazi Germany would have been proud of.
Paul Whitehouse was ordered to resign by David Blunkett, the then Home Secretary because of the Report that condemned Whitehouse in respect of the James Ashley shooting and the raid that was:
"authorised on intelligence that was not merely exaggerated, it was determinably false ... there was a plan to deceive and the evidence concocted."

Sir John Hoddinott concluded that the then chief constable of Sussex Police:

"wilfully failed to tell the truth as he knew it, he did so without reasonable excuse or justification and what he published and said was misleading."

Sir John also found evidence against Deputy Chief Constable Mark Jordan. That included criminal misfeasance and neglect of duty, discreditable conduct and aiding and abetting the chief constable's false statements. There was suggested evidence of collusion between some or all of the chief officers and an arguable case of attempting to pervert the course of justice.

In a letter dated 27 June 2001, Sir Alistair Graham, the then chairman of the Complaints Authority, stated:

"it is not possible to let you have a copy of Barbara Wilding's and John Hoddinott's reports as section 80 of the Police Act 1996 specifically debars us from doing this except in special circumstances." Hence, the Report that would have confirmed to the public what many already have complained about was blocked by Paul Whitehouse and his merry men. But we know of recent cases where such collusion and concocted evidence was used to target another member of the public that Wealden want to ruin in the same way that James Ashley was a police target - to protect the real criminals in society.
With such damning evidence of local police corruption it is obvious that we need a very robust mechanism to keep law and order running legally and above board. We cannot have reports into what amounts to serious crime within the ranks of our law enforcement officers being secretive - and that brings us to the Masons and the secret chain of command that nobody wants you, the public, to know about.

LINKS & REFERENCE
http://www.dailymail.co.uk/news/article-3367051/Chart-proving-jailed-Cocaine-Crew-T-guilty-four-years-men-started-lengthy-sentences.html
https://consult.justice.gov.uk/digital-communications/ccrc-review-call-for-evidence/
http://thestudentlawyer.com/2013/04/19/the-criminal-cases-review-commission/
http://www.bobwoffinden.com/criminal-justice/wrongful-convictions-uk/
http://www.shrewsbury24campaign.org.uk/ccrc/the-ccrc/#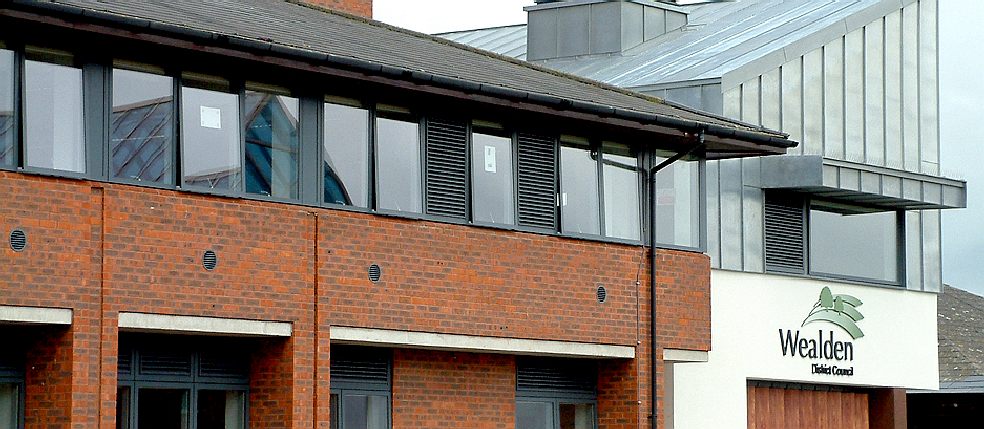 HIVE OF CORRUPTION - These are the offices in Hailsham where your taxes are converted to planning consents for friends of the civil servants who rule the roost. The Sussex police will never investigate their chums whp are paying for the force to help them do all they can to ruin members of the public who make waves.
This is possible because the police forces in Britain are not accountable to anyone. Ms Katy Bourne was appointed to change that but appears to have fallen in with Giles York and his underlings to re-work the system to keep things as they were. We are sure that Parliament will not be amused.