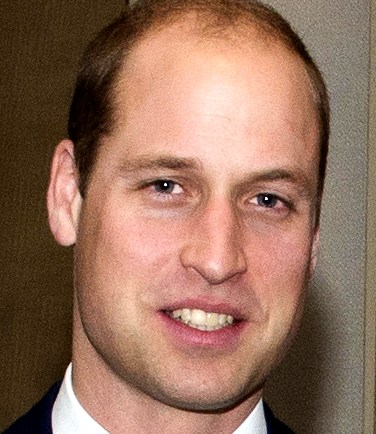 Prince William, Duke of Cambridge, KG, KT, ADC (William Arthur Philip Louis; born 21 June 1982) is a member of the British royal family. He is the elder son of Charles, Prince of Wales, and Diana, Princess of Wales, and since birth has been second in the line of succession to the British throne after his father. Prince Andrew is William's uncle.
In 2011, Prince William was made Duke of Cambridge by his mother Queen Elizabeth II and married Catherine Middleton. The couple have three children: Prince George, Princess Charlotte, and Prince Louis.
Following a disastrous year for the Monarchy in 2021, in 2022, things took more of a downturn, with District Judge Lewis Kaplan ruling that Virginia Guiffre's claim of non-consensual sex with Prince Andrew may proceed, in the wake of Jeffrey Epstein's conviction as a pedophile, and Ghislaine Maxwell's conviction of sex trafficking. All this in the lead up to the Queen's Platinum Jubilee.
In a shock decision by Buckingham Palace, the Queen took the extraordinary step of stripping the Duke of York of his 'HRH' title and military honours. Some may see this as a pre-emptive measure, suspecting that a guilty verdict might result from the allegations, but anyway you look at it, the steer is plain, the Palace is taking steps to protect the Monarchy, by removing his royal name. In so doing it prevents Ms Guiffre from obtaining an Order against a royal, where he now continues to fight the civil case as a private citizen.
The Duke's former wife, Sarah Duchess of York, and daughters Beatrice and Eugenie, may (apparently) have been spared being called as witnesses, save that character is an issue.
In a civil claim the standard of proof is "on the balance of probabilities," whereas in a criminal court it used to be "beyond all reasonable doubt." That was until the changes in the law brought about by David Blunkett with the Sexual Offences Act 2003, who was made a 'Lord' for that little gem of human rights abuses - all designed to increase the conviction rate, by dashing the rights of the innocent under Article 6, so increasing the number of (men in particular) being wrongfully convicted.
Added to those HR wrongs, the Crown failed to ensure a safety net, indeed, cut the ropes to that net, by excluding Article 13 from domestic legislation: Human Rights Act 1998. Thus, preventing injustices from being corrected, and in effect, doing to those unfortunates, what may happen to Andrew, making them exiles from normal commercial enterprise, by tarnishing their character forever. The Royals in taking the extraordinary step of cutting Andrew off, have shown that they know how damaging such allegations can be. But now imagine being wrongly convicted, and having no avenue back to any Court to look again at how a conviction was obtained.
What this means, is that if Andrew were to be tried in the UK for rape, he would be convicted, unless, he could roundly disprove the allegation. The former Prince has an advantage over the ordinary man, in the he is not reliant on Legal Aid. Because, if he were, he'd find that limitations prevented even the basic right to independent forensic medical evidence.
With such an unbalanced justice system in the UK and it appears, in the US, you may consider it is unsafe for men to put themselves in positions of jeopardy, in having sexual relations, or any kind of social interaction, where a claim of assault or rape might be fabricated. The latest technology may come to the rescue, in the form of sex dolls. Life size replicas of women and men, complete with skeletons to mimic human positions, warm skin and fully functional (lubricated washable and hygienic) sexual organs (vaginas, penis, anus, mouth). And get this, the latest offerings have artificial intelligence (AI) so they can talk to their human owners. This would constitute 'risk-free' sexual relief, until such time as robots acquire legal rights. Or they introduce a sex tax.
Think also on the reduction in unwanted teenage (and other) pregnancies - as population birth control. You might imagine that having lobbied for virtual witch trials in sex cases, that women's lobbies would object strongly to Fembots - and you'd be right! They hate the idea, especially prostitutes. Held to be the oldest trade in the world.
Prostitution could cease or reduce, with brothels being filled with a choice of hygienic Fembots. There would be no chance of catching the clap, or other infectious diseases. The operators of these houses would not be classed as pimps or madams, and nobody could be prosecuted for sex trafficking. Okay, so you might think a lot of women would be out of work. But there is nothing stopping them operating sex salons. Then women might get lonely and want a companion (same for men) but they could get themselves a synthetic male to AI abuse.
As women's right is all about equality and opportunities, they cannot argue that if is unfair they may have to work to support themselves. Because, in the modern world we have created, an ordinary working couple needs two incomes to stand any chance of ever owning a home of their own. By promoting synthetic companions, we may be taking away to opportunity to claim rape, but we are also creating a fairer society, with fewer traps for the unwary. On that basis, sexbots should be available on the NHS, and part of the sustainability agenda or the United Nations.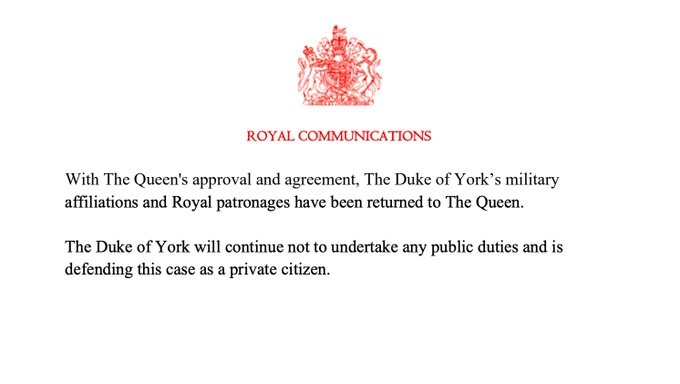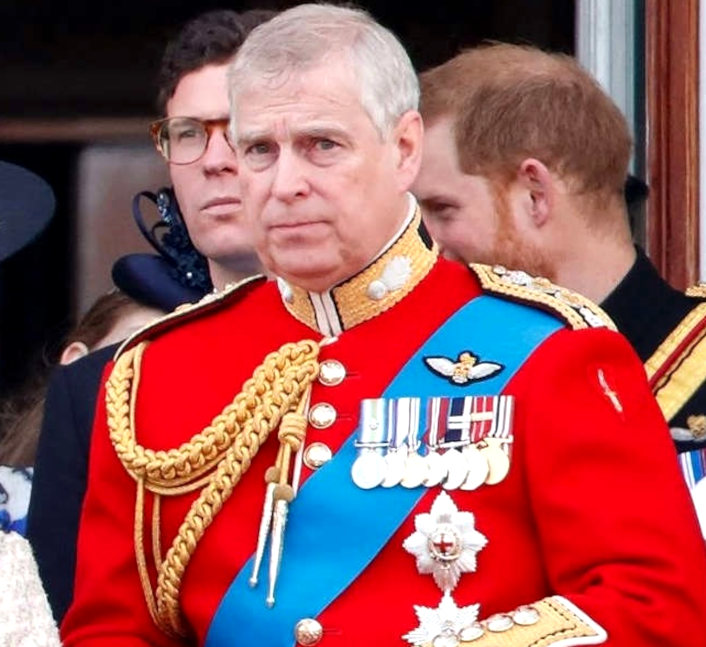 DAILY MIRROR 15 JANUARY - Prince William has been ­"incandescent" at how his uncle has behaved throughout the legal saga.

The Queen ruthlessly made her mind up on Wednesday, and she had some help coming to her conclusion.

The Mirror ­understands the irate Duke is angry at his uncle for bringing the Royal Family into disrepute.

A source said: "The Prince of Wales and Duke of Cambridge are completely aligned in their view that the Duke of York has presided over a complete and utter disaster."

It is believed detailed discussions within the family had been going on for weeks with William aware action was required.


THE DAILY BEAST JANUARY 15 2022 - Prince Charles and Prince William Were Behind Prince Andrew's Royal Expulsion

The future kings advised the queen to finally whack Andrew, it emerged, sensing the danger her scandal-plagued favorite son posed.

The first and second in line to the British throne, Prince Charles and his son William, encouraged the queen in her decision to ruthlessly cut Prince Andrew out of the royal family and force him to surrender his HRH title, it was reported Friday.

The Daily Mail and the Telegraph both reported that William and Charles had significant input into the brutal defenestration of Andrew, which took place in a 90-minute meeting with his mother at Windsor Castle on Thursday.

Charles was in regular contact with the queen by phone from his home in Scotland, but William was at Windsor Castle on Wednesday, and it is believed he spoke to his grandmother in person about the extraordinarily sensitive matter of Andrew's future outside the royal fold.

The Mail quoted a source as saying the father and son duo had been "instrumental" in the dramatic move, while the Telegraph said the move was made with "input from other members of the Royal Family, including the Prince of Wales and the Duke of Cambridge."

It has also emerged that Andrew was summoned to his mother's private apartments at Windsor Castle to be told the bad news in person. He tried to take his personal lawyer, Gary Bloxsome, into the private audience with him, but Bloxsome, who has been nicknamed "Good News Gary" because of his reported tendency to always paint a bright picture of his prospects to Andrew, was not allowed to attend the meeting, and was instead forced to wait in the car park.

Andrew's final excommunication from royal life came in a typically concise statement issued by the queen after a New York judge threw out his last-gasp attempts to have a civil case being brought against him by Virginia Roberts Giuffre dismissed. Giuffre accuses him of raping her three times when she was 17.

The best way of insulating the family from Andrew's legal woes has been a matter of intense discussion among the family for weeks, amid fears that lurid claims about Andrew's sex life will overshadow the platinum jubilee celebrations this year to mark the queen's years on the throne.

Ultimately, the Mail reports, it was decided to follow "the same model" as in the case of Harry and Meghan, where rather than having the HRH legally removed, they were simply asked to stop using it.

"They have taken this decision to insulate the institution from being hit by all the shrapnel that is flying around," a source said. "It follows the same model as the Sussex separation. The removal of titles and patronages means the institution can now legitimately say it is not involved. It was a ruthless and swift decision which will have been recommended by the Prince of Wales and the Duke of Cambridge and sanctioned by the queen."

Another source quoted by the Mail said: "She loves Andrew and this doesn't mean he is no longer her son. But a decision had to be made as it was overshadowing everything the family did and her forthcoming platinum jubilee. Everyone will be feeling very relieved he has finally been cut adrift. It may even help him to have more clarity in fighting the case."

The Mail's correspondent Richard Kay said that the role of "domestic enforcer" had fallen to Prince Charles following the death of his father, Prince Philip, but said he "did not act alone" and was supported by Prince William, who "has recognized the risk to the royals' good name that his uncle poses."

Sources close to Andrew tried to paint the move to The Daily Beast as an agreed-upon resolution between Andrew and the queen rather than something "imposed" on him.

In a similar vein, the Telegraph quoted a friend of Andrew's as saying: "I genuinely believe in the long run this will prove to be the duke's independence day. It's been almost impossible for him to do anything without worrying about damaging the monarchy, or his mother. This was really the only viable option available to him. If he has learned anything from the past two years, it is that if you are a member of the royal family, falsely accused of heinous crimes, then it is almost impossible to clear your name. If he says nothing, he's accused of hiding behind his mother's skirts, and if he speaks out, he's victim-shaming. He now has the latitude to clear his name as a private citizen."

The outlet added that Andrew's ex-wife, Sarah Ferguson, "helped to persuade him that this was the only way forward."

Virginia Giuffre took to Twitter on Friday, writing that she was "pleased" her "case against Prince Andrew" would now "go forward."

She added: "I'm glad I will have the chance to continue to expose the truth & I am deeply grateful to my extraordinary legal team. Their determination helps me seek justice from those who hurt me and so many others. My goal has always been to show that the rich and powerful are not above the law & must be held accountable. I do not walk this path alone, but alongside countless other survivors of sexual abuse & trafficking."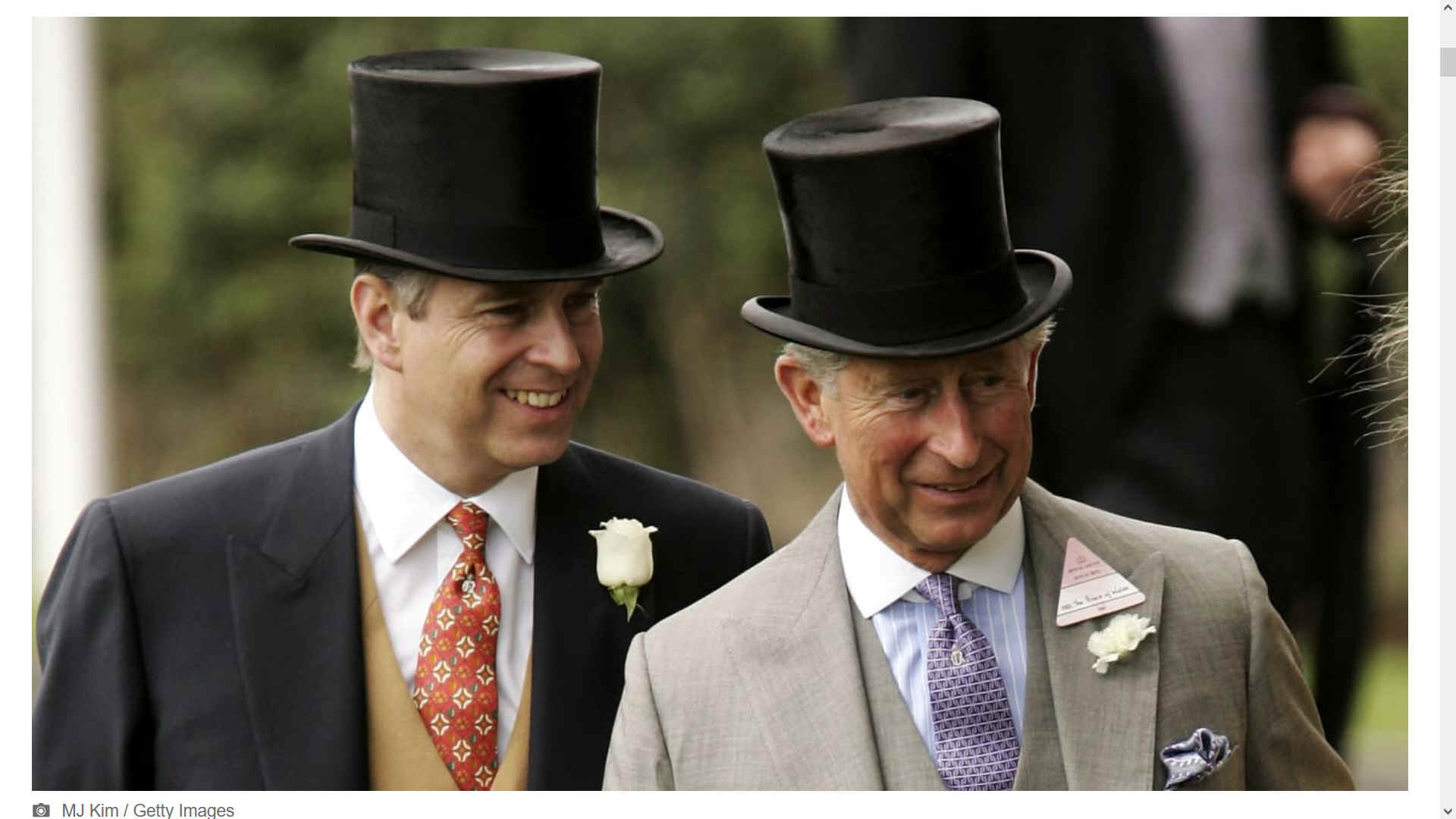 DAILY EXPRESS 14 JANUARY 2022

On Thursday, Buckingham Palace announced that the Duke of York's military titles and royal patronages have been returned to the Queen. The Queen's decision to remove these came just one day after it emerged that a judge refused to throw out a civil case launched against Andrew by Virginia Giuffre.

The Duke also won't use his His Royal Highness style in any official capacity.

Buckingham Palace issued a brief statement that focused on Andrew's public role and titles on Thursday evening.

It read: "With The Queen's approval and agreement, The Duke of York's military affiliations and Royal patronages have been returned to The Queen.

"The Duke of York will continue not to undertake any public duties and is defending this case as a private citizen."

On Thursday morning, prior to the news breaking, the Duke was spotted being driven from his property Royal Lodge for a meeting with the Queen.

It comes as the royal family is said to be "furious" with the prince over the claims and dragging the family into the matter.

A source close to Andrew on Thursday evening described him as "shell-shocked" by the Queen's statement move.

The source added: "Given the robustness with which Judge Kaplan greeted our arguments, we are unsurprised by the ruling.

"However, it was not a judgement on the merits of Ms Giuffre's allegations.

"The Duke will continue to defend himself against these claims."

The Duke of York held 12 military affiliations, including Colonel of the Grenadier Guards, which have now been returned to Her Majesty.

Her decision to remove the titles came after more than 150 furious Navy, RAF and Army veterans signed an open letter asking her to strip him of his military appointments.

The letter read: "We understand that he is your son, but we write to you in your capacity as head of state and as Commander-in-Chief of the Army, Navy and Air Force.

"These steps could have been taken at any time in the past 11 years. Please do not leave it any longer."

Andrew is being sued by Ms Giuffre, formerly known as Virginia Roberts who claims he sexually abused her on three separate occasions in 2001.

She alleges she was trafficked by Jeffrey Epstein to have sex with the Duke when she was 17.

The financier killed himself in 2019 while awaiting trial on sex-trafficking charges.

The Duke has repeatedly denied the allegations against him.

During his Newsnight interview in 2019, Andrew stated he has no recollection of meeting Ms Giuffre despite there being a photo of the pair together alongside Ghislaine Maxwell.

As the case is now in the "discovery" stage, Andrew can decide whether to defend himself against the allegations in a trial or to reach an out-of-court settlement with Ms Giuffre. By Chloe Davies
ROYALS GALLERY 2018
Andrew Duke of York

Anne Princess Royal

Autumn Phillips

Beatrice of York

Camilla Duchess Cornwall

Catherine Duchess Cambridge

Charles Prince Wales

Charlotte of Cambridge

Dianna Princess Wales

Edward Earl Essex

Eugenie of York

Elizabeth Majesty Queen

George of Cambridge

Harry Duke Sussex

Isla Phillips

Jack Brooksbank

James Viscount Severn

Lena Tindall

Louis of Cambridge

Louise Lady Windsor

Mark Captain Phillips

Meghan Duchess Sussex

Mia Grace Tindall

Mike Tindall

Peter Phillips

Philip Duke Edinburgh

Sarah Duchess York

MP

Savannah Phillips

Sophie Countess Wessex

Timothy Laurence V. Admiral

William Duke Cambridge

Zara Tindall
A TO Z OF ROYAL FAMILY MEMBERS
Andrew Duke of York, Prince
Beatrice of York, Princess
Catherine Duchess of Cambridge
Charlotte of Cambridge, Princess
Edward Earl of Wessex, Prince
Elizabeth Queen II Windsor
Eugenie of York, Princess
Charles Prince of Wales
Dianna Princess of Wales
George of Cambridge, Prince
Jack Brooksbank
James Viscount Severn
Louis of Cambridge, Prince
Peter Phillips
Philip Duke of Edinburgh
Sarah Duchess of York
Sophie Countess of Wessex
Timothy Laurence Vice Admiral
William Duke of Cambridge, Prince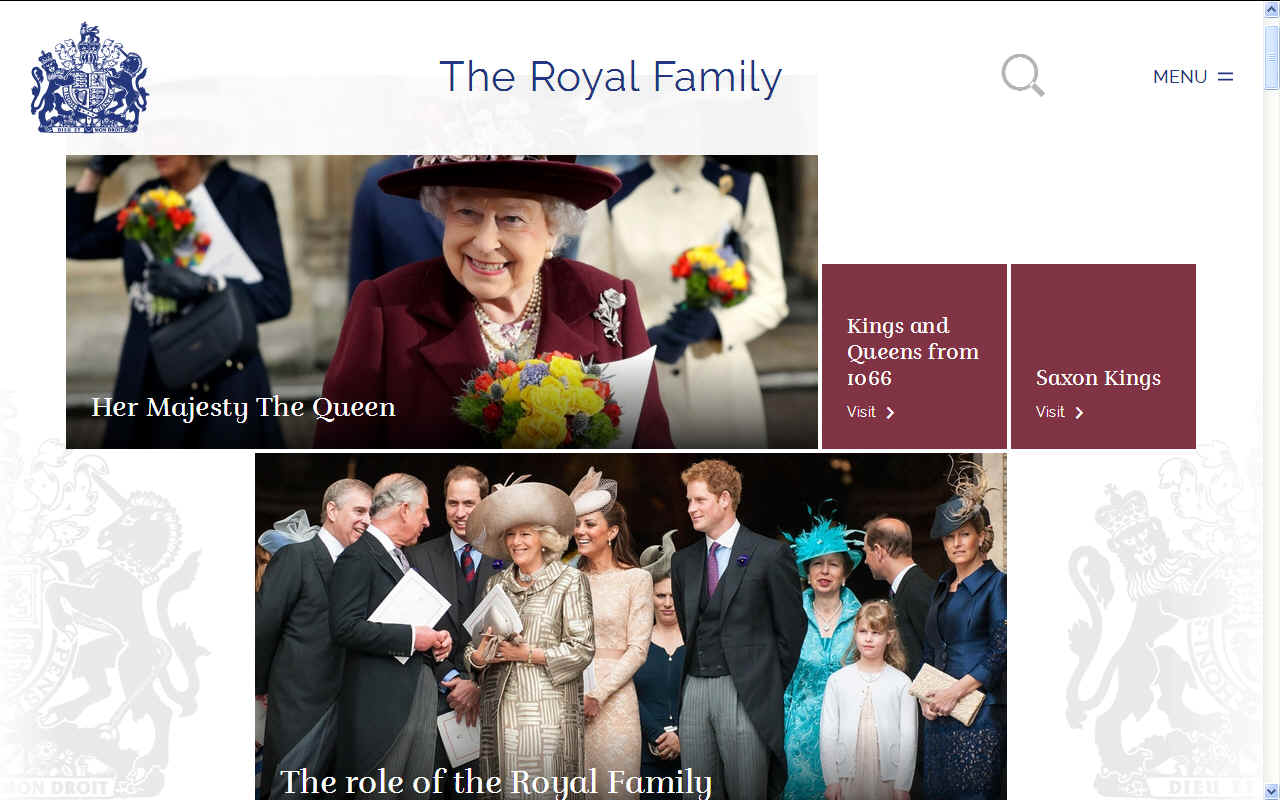 LINKS & REFERENCE
https://www.msn.com/en-gb/news/world/prince-andrew-reeling-duke-left-shell-shocked-after-queen-s-extraordinary-statement/ar-AASMgJy
https://www.msn.com/en-gb/news/uknews/prince-andrew-stripped-of-hrh-title-made-private-citizen-at-royal-summit-may-lose-home-and-security/ar-AASM0nx
https://www.thedailybeast.com/prince-charles-and-prince-william-were-behind-prince-andrews-royal-expulsion
https://www.mirror.co.uk/news/uk-news/six-revelations-prince-andrew-summit-25951089
https://www.mirror.co.uk/news/uk-news/six-revelations-prince-andrew-summit-25951089
https://www.msn.com/en-gb/news/uknews/prince-andrew-stripped-of-hrh-title-made-private-citizen-at-royal-summit-may-lose-home-and-security/ar-AASM0nx
https://www.thedailybeast.com/prince-charles-and-prince-william-were-behind-prince-andrews-royal-expulsion
https://www.msn.com/en-gb/news/world/prince-andrew-reeling-duke-left-shell-shocked-after-queen-s-extraordinary-statement/ar-AASMgJy