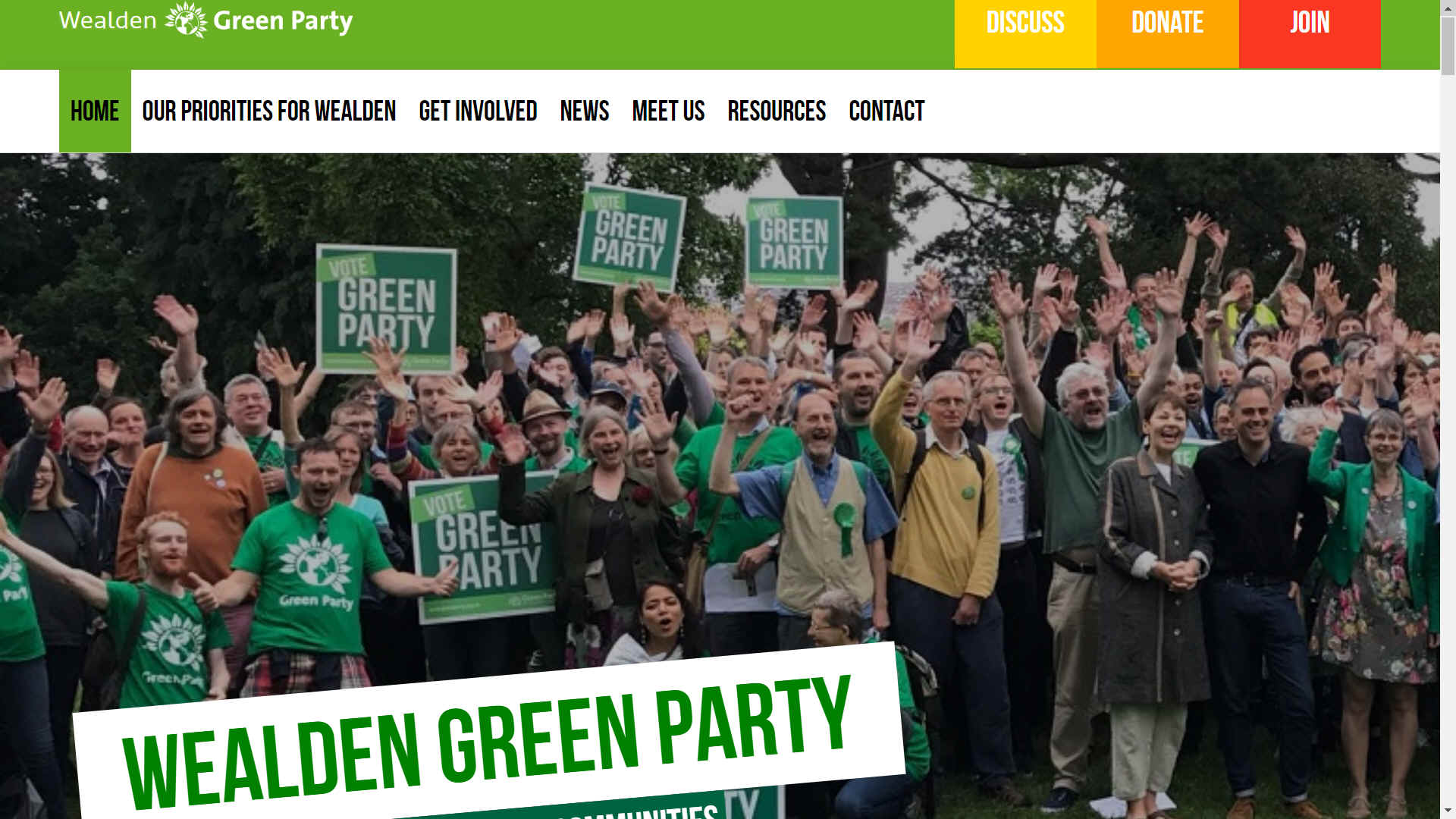 MAY 2023 - The votes are in and the Conservatives are out. Now the victors need to take their seats out for a spin, and try to come up with reforms that might make a difference. Affordable homes and a rolling stock of land to be able to supply to self builds and flat packs. No services are required in the modern world. It is cheaper to stay off the grid, with water treatment units and boreholes for water supplies. Solar panels can supply all the energy you'll need. But renewable hydrogen could be a game changer. Supplied as green methanol, to pass through a fuel cell, via a reformer. The world is your oyster.
You do not have to be a member of the big three political parties to stand, you could stand for another party or be an Independent Councillor. Independent Councillors are Members of councils various belonging to no political group or party. If you care about the area that you live or work in and the issues facing local people, you could become a councillor.

To become a councillor you will need to stand for elections, most candidates are nominated through a political party. However, individuals can stand as an independent councillor if they do not wish to be associated to a particular party. Each candidate must be nominated by a separate nomination paper, signed by 10 registered electors of the ward in which you are to stand.

The first thing to do is know the rules, which you can find on the Electoral Commission site, here for councillors in England. Part 2a is specifically designed for those standing as an Independent.

Find out more about standing as an Independent councillor in our publication, Stand for what you believe, Be an Independent councillor, which is full of useful tips and guidance. We also have free copies of Flatpack Democracy to share.

You may also find it useful to visit the pages of the Independent Network, Residents Association or Party.

Local government touches the lives of everybody, every day. Find out about Local government and its structure and what types of local government there are.

For more details or contact the idependent group at: independent.groupLGA@local.gov.uk
WHO CAN BE A COUNCILLOR?

You can become a candidate if you are:

- at least 18 years old
- registered to vote in the area in which you have lived, worked or owned property for least 12 months before an election

YOU CAN'T BE A COUNCILLOR IF

- work for the Council
- hold a politically restricted post with another local authority
- have been made bankrupt
- have a previous criminal conviction with a 3 month or more prison sentence
The failure of Labour and Conservative (Pothole) parties to implement any kind of climate change cooling reversal policies based on reliable information, or to tackle the lack of affordable housing, represents a political opportunity for any party, or collaborative alliance, who has the solution, or more correctly implements the policies that are needed to get the UK on track for a sustainable future. That should include Independent councillors or Members of Parliament - but at the moment it is unclear coalitions of that sort are recognised.
THE 2003 LOCAL ELECTIONS - WEALDEN IS NO LONGER CONTROLLED BY THE CONSERVATIVES

The Liberal Democrats were the overall winners with 13 seats, with the Green Party coming in second with 11.

The Conservatives saw the biggest drop, going from 28 seats to eight. There are only 8 Conservative members and now an incredible 10 Independents.
With these results, Independent members have established themselves as a leading force on Wealden District Council.
INDUCTION
Council officers will seek to train incoming candidates and brainwash them to the Pothole Party way of thinking. In revealing their dirty laundry, you will be asked to sign a Confidentiality Agreement. That is to protect them from you when it is revealed how unlawfully/illegally a Conservative led council was conducted. Be careful not to be brainwashed. Look at what is presented against Statute, Common Law, and common sense morality. Have they acted with integrity in the past? Doubtful. Or why the need for a Non-Disclosure Agreement : )
INHERITED QUAGMIRE - The problem for those newly elected, or newly taking power, is the mess the outgoing affiliated members have left you to clear up. And it is a huge pile of poop make no mistake. Potential cures to these ails might be a potion from the cauldron that below.
AFFORDABLE HOUSING
Where councils are not providing land for low cost housing (just about all of them), Wealden might prevent consents for executive housing, until developers provide low cost housing up front. Requiring statutory reform, maybe, except that the 2021 National Planning Policy Framework (NPPF) provides that there should be "Entry Level Exception Sites" (Section 65 (d)). And at Section 68 (a), where they have to identify Specific Deliverable Sites - for a five year period. Wealden District is just one geographical location taking advice from Local Government Association advisers, on how to avoid meeting their obligations.
However, the simple act of retaining a register, with the get-out that they cannot provide land with services, is not a valid excuse for failing to provide the five year rolling stock of land. Simply because, once land is identified and made available by earmarking for low cost housing, flatpacks and other mobile units can be installed Stand Alone, and Off Grid. With the latest technology, water, waste, electricity and Wifi can all be provided without connecting to conventional services. Further reducing the cost of living, and pushing sustainability.
Low income earners are forced to rent at market levels, pushing vulnerable families into unaffordable debt - the rents going to overseas investors. Once again, this is a loophole that needs to be closed, and the council has compulsory purchase powers to obtain land, once it has been identified in a local plan, to be used for affordable homes, that locals can afford to buy. Making them more productive.
Money that goes to rental companies and wealthy landlords, frequently finds its way offshore, so that generated wealth (typically part housing benefits) is removed from the UK economy. Creating a loss of income, that would otherwise be spent on taxable goods in the UK. The council have purchased land, but not for affordable housing. Ask to see details of land purchases. And, while you are at it, ask where all the Community Infrastructure Levy (CIL) payments are going if not to provide an Infrastructure - as in Road Repairs and EV charging, etc.
In Wealden, it is alleged that at least one senior councillor has registered property offshore. It is unclear if this was to avoid registering conflicts of interest, or for tax advantage. Either way, it bears looking at.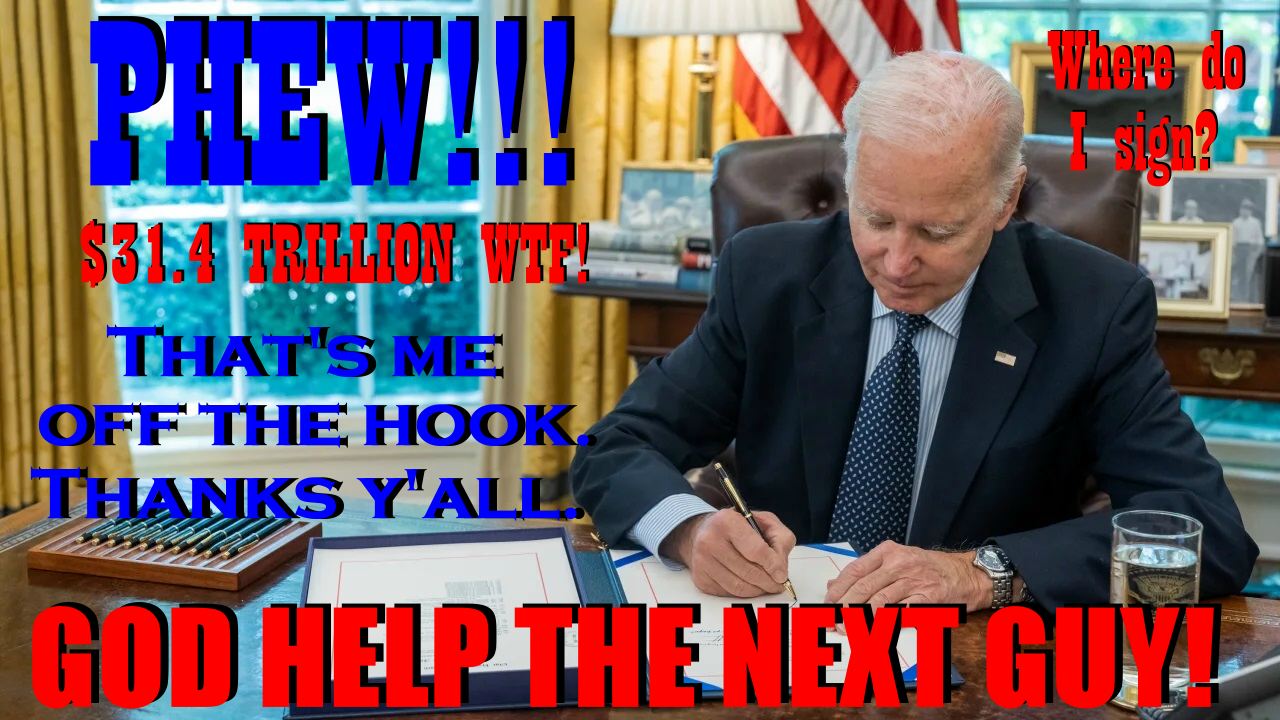 PASSING THE BUCK - President Biden said a US default on its $31.4tn (£25tn) debt by Monday's deadline (5th June 2003) would have been "catastrophic". The ceiling was justified by a theoretical $1.5 trillion in savings. But what happens if spending creeps up again, or those savings cannot be made?

Suspending the debt limit through early 2025 takes the threat of default off the table until after next year's presidential election. In addition to addressing the debt limit, the law caps non-defense spending, expands work requirements for some food stamp recipients and claws back some Covid-19 relief funds, among other policy provisions. The US Treasury Department had warned it would no longer be able to pay all of the nation's obligations in full and on time – a scenario that could have triggered global economic catastrophe. What a state for any nation to get into. They are only "hoping" for fiscal stability. It is not guaranteed by any means - because they should have acted before $5.0 trillion. A Circular Economy, is where no borrowing is required. Not a country hanging out to dry.
AFFORDABLE ENERGY
To make better use of the free energy from offshore wind turbines, perhaps by generating hydrogen for fuel as gas for homes, and to generate electricity for fuel cell vehicles, and hydrogen for IC engines like that produced by JCB, or produce green methanol for other road cars, such as to use the existing service station infrastructure. Unfortunately, that presumes members are up to speed with such developments. It also presumes that funding development grants do not go to those already in fossil fuel businesses, with conflicts if interest. Such as investors in oil companies, or their subsidiaries.
There is no reason why Wealden might not endorse such technology, and even encourage the transition, with the right policies in place. To make it happen.
The UK could become a net exporter of energy and renewable technology. The energy cost 'crisis' would be averted. Energy companies that do not invest in renewables, could be fined, and/or lose their franchise. This might mean the enactment of urgent legislation, which the Conservative party might not support.
CREATIVE ARTS
We need to encourage entrepreneurs in music, films and publishing in the Wealden area. One thing we are good at is creating original scripts and songs and producing very exportable actors, music is a valuable export. The pop group Abba, was once Sweden's second largest export, after Saab vehicles. Creative people should be encouraged, to write books and illustrate comics.
FOOD PRODUCTION
We are reliant on the import of cheap goods, and much of our food. We should encourage sustainable fishing along our coasts, and the growing of vegetables and grain, to reduce as much as possible, imports. Wealden has a number of vineyards.
TELLING THE TRUTH - AN ABJECT LESSON IN DISHONEST DEALINGS WITHIN WEALDEN
It is cheaper in the long term to admit mistakes. Wealden used to make a habit of it. One of the longest running cover ups, concerns the Generating Station at Herstmonceux. Several council officials bandied together to defraud the then occupier of a grant he would have been entitled to. They shared information of the history to committees, as members might see if they look at the enforcement history, but then embarked on a campaign of denial. Basically, lying to the Secretary of State at appeals, the Magistrates Court and several High Court judges. From where there was no turning back. At this time seeking to appropriate the historic complex for Peter and June Townley, a matter of Article 14 discrimination illegality. As per the European Communities Act 1972, and of course the European Convention.
In 1997, a Petition saw evidence of such malfeasance in public office, referring the cases of 11 petitioners and one latecomer, to Sussex police. Though it appears the Sussex coppers were on the payroll. For they neglected to investigate, and then conspired to present a letter of exoneration to a full council meeting, read out by the Leader of the Council, as if the police had written the letter, when in fact it was drafted by officers, then printed on police headed paper - which the Old Bill supplied, as part of their Conspiracy to Pervert the Course of Justice.
Each time these inconvenient facts were brought to the attention of your Chief Executive, the newby resigned. Then your council tried to resolve in 2003/04, with a Consent Order, where your council would apply for permission to regularize the permission, but instead sought to discredit the protestor in 2006, to as it were eliminate his assertions from the copy book.
We are talking about a valuable historic building here. One of a kind, the earliest and only surviving electricity generating station from C. 1900. With the potential for UNESCO listing as a World Heritage Site, because it used a battery store for load leveling. Over 120 years ahead of the systems now being used to load-level renewable, solar and wind energy.
This building is without a reasonable or beneficial use. Yet, your council owes the Trust trying to restore and maintain the building, a duty of care. That duty to protect the historic built environment. Instead, Wealden's officers embarked on a war of attrition. Doing all they could to prevent any beneficial use. Why? Because the then occupier caught them red-handed with their hands in the cookie jar. In 1999-2000 London University carried out a Survey, proving he'd been right in 1986, when he argued at appeal that the building was an early generating station.
So who is going to pay for the repairs and maintenance. Where is that money going to come from.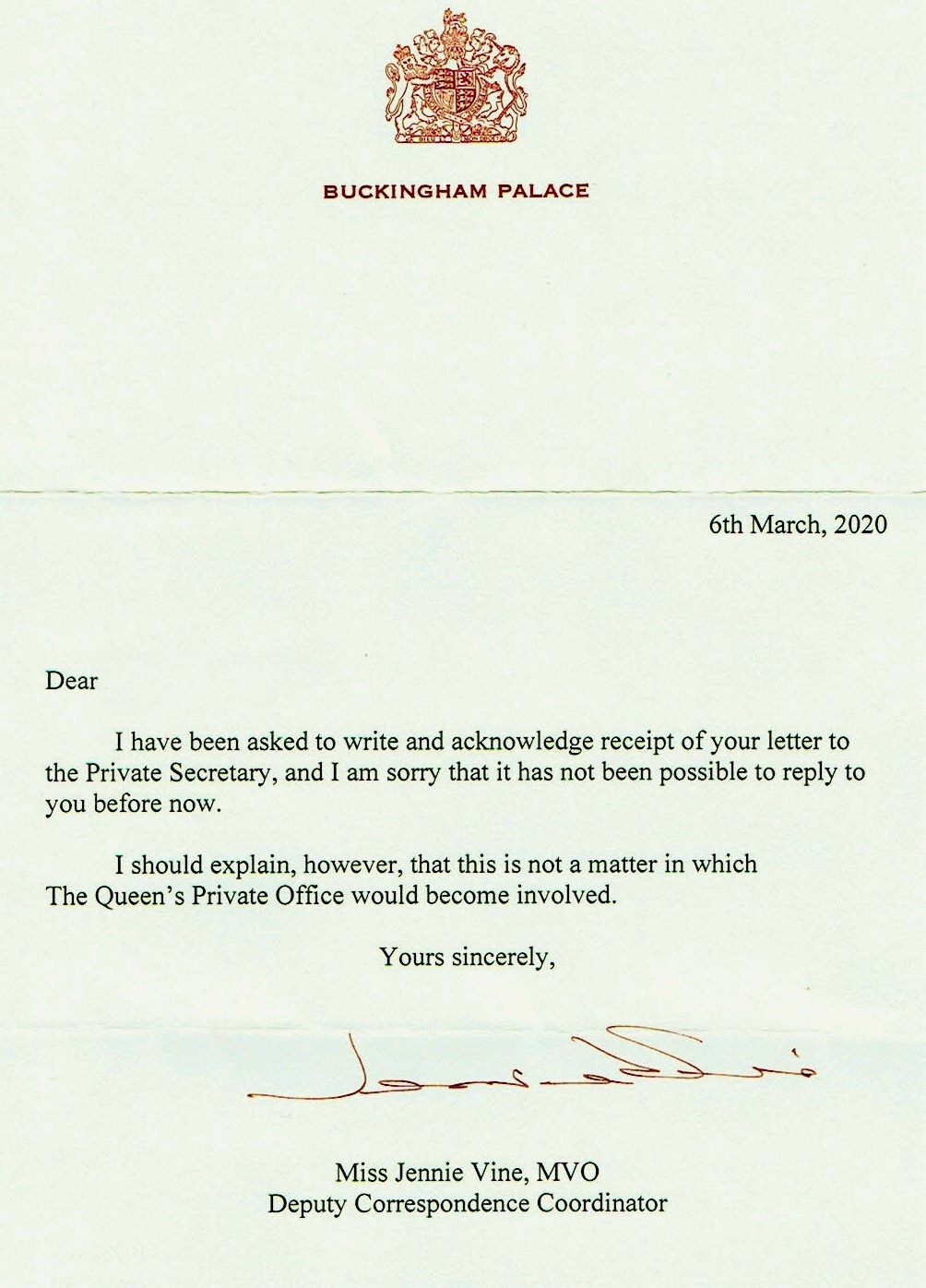 MARCH 2020 - Where there is no effective remedy in the United Kingdom, the affected person has a right of audience with the King (or Queen), to air their grievances. Her Majesty declined the application to her in 2019, taking some six months to respond, as part of the fending off process. See the 1689 Bill or Rights. You may think it was unlawful for her to do so. Time will tell.
All efforts to starve the occupier into submission have backfired, now the subject of an application to the International Court of Justice. With King Charles III as the head of state responsible, along with his mother Queen Elizabeth II. Who, as you can see from the above letter, washed her hands of the matter (Pontius Pilate). As patron of the Masons, guidance from the CCRC, CPS, Attorney General, Justice Minister, or whatever influences, we do not yet know for sure why Her Majesty ignored the 1689 Bill of Rights, but this is bound to come out in the wash.
It's not a pretty picture. The Gestapo were friendlier and more honest than your council have been. When they murdered their victims, it was quick. Not like the slow mental torture, Wealden have inflicted (and continue to inflict) on the man who saved this building.
The United Kingdom has many political parties, some of which are represented in the House of Commons and the House of Lords. Below are links to the websites of the political parties that were represented in the House of Commons after the 2015 General Election. We need another General Election, but be careful to have policies in place that the electorate en-mass can swallow. Or, you'll not get elected, and land us with another term of the Pothole Party. You simply have to do the right thing.
INDEPENDENT PARTY MEMBERS IN 2023
KEVIN BENTON

HEATHFIELD SOUTH

DANIEL BROOKBANK

PEVENSEY BAY

MIKE GADD

HEATHFIELD NORTH

SPIKE MATHEW

UCKFIELD NEW TOWN

BERNADETTE REED

UCKFIELD & LITTLE HORSTED

DANIEL SHING

POLEGATE SOUTH & WATERMIL

OIL LIN SHING

POLEGATE NORTH

RAYMOND SHING

UPPER WILLINGDON

STEPHEN SHING

LOWER WILLINGDON

DAVID WHITE

HELLINGLY
CO-OPERATIVE PARTY
DEMOCRAT UNIONIST PARTY
PLAID CYMRU
SINN FEIN
SOCIAL DEMOCRATIC AND LABOUR PARTY
ULSTER UNIONIST PARTY
Social Democratic and Labour Party
We are concerned with how the make up of the above parties and (reasonably) popular policies affects the Wealden district, because we are all brothers on two islands in the Atlantic Ocean and what we do of fail to do is likely to rebound on ourselves and our fellow man in other nations around the world. How we act today influences policies in other countries in our global community. It is not just about us and our patch.