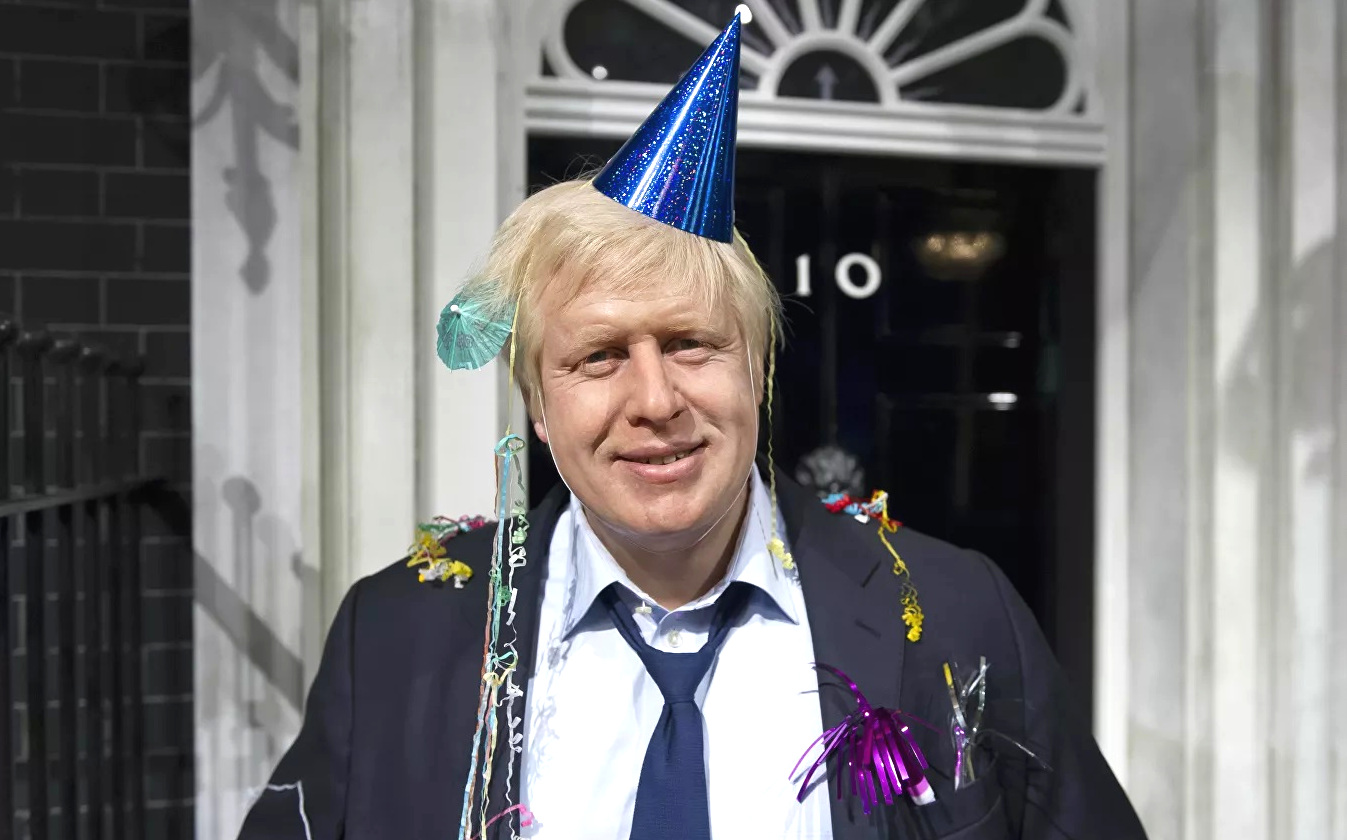 BORIS JOHNSON - Be serious. Everybody knows he loves a good party, allegedly! Oh behave.
It is alleged, or rather, has become increasingly likely that on the 18th of December 2020, a Christmas party was held at Number 10 Downing Street, during a tier 3 Covid 19 lockdown.
This revelation, supported as it seems by a staff training video, featuring the delightfully honest, Allegra Stratton, has really set the cat amongst the pigeons, with everyone diving for cover. Oh come on, everybody did it. The idea was to control the peasants and ease our mucked up NHS, where we've squandered taxpayer's money on dozens of schemes that have turned out to be more bullshit than Bojo had expected of his cronies. Like the Drax biofuel generating station, based on tree planting as a carbon offset. Who thought up that one? Doesn't anyone know that trees take a lot longer to grow, than this power station consumes them.
With so much corruption in the Conservative Party, and yes, a Part Time Parliament, it must be said, though they'd rather you didn't, what difference will one little end of year get-together make? It's not the end of the world. Well it was for those victims of the Whuhan virus - oh yes and thanks for that Xi. Those people who died while we lived it up, would have gone anyway. Now how about that consultancy fee and a cushy little job when I retire from politics, using all my old school chums to pave the way for juicy contracts. So, it's only right that I should get a backhander and hush money. As long as it looks legal.
But don't worry about that, because we make the rules, and the cops, they only prosecute when we tell them it's in the public interest. That means only prosecuting climate activists and flies in the planning ointment. Those who are persistent in making us look bad. Though, we do a pretty good job of that ourselves. Thank heavens the press go lightly on us and voters have short memories. Some actually enjoy our bullshit so much, that they'd vote for us again, just to read about all out naughty pranks. It matters not that we have halved the value of their pensions and savings. Yes, okay, we don't know what we are doing, but then Labour also borrowed to stay in power. Never mind the National Debt. Push up energy prices and blame it on Putin.
One can imagine Conservative thinking at the time. One rule for them, another for everyone else.
ALLEGRA STRATTON - TRAINING VIDEO 2020

THE INDEPENDENT 8 DECEMBER 2021 - PM IN FOR GRILLING AS LEAKED VIDEO HEAPS FRESH PRESSURE OVER NO 10 PARTY CLAIMS

Boris Johnson is expected to face questions over whether he has told the truth about an alleged lockdown-busting Christmas party in No 10 after leaked footage showed his aides joking about a festive gathering.

The Conservative Party leader will be under the spotlight at Prime Minister's Questions on Wednesday, with his opposite number likely to grill Mr Johnson for a second week running about what happened in Downing Street on December 18 last year.

Sir Keir Starmer, leader of the Labour Party, said the leaked video of senior aides laughing about a "cheese and wine" evening indicates that the Prime Minister has "not been straight" about claims of a festive get-together, with some reports claiming it featured alcohol and "secret Santa" present-giving.

I think (Boris Johnson) has not been straight about this at all

Sir Keir Starmer

Mr Johnson could even face uncomfortable questions from his own backbenches, with veteran Conservative Sir Roger Gale declaring that the situation bore "all the hallmarks of another 'Barnard Castle' moment" – a reference to the Prime Minister's former aide driving 260 miles during strict lockdown conditions last year.

"No 10 clearly has some serious questions to answer. Fast," tweeted the North Thanet MP.

In footage obtained by ITV News, the Prime Minister's then press secretary Allegra Stratton and adviser Ed Oldfield, along with other aides, were filmed joking about a "fictional" Downing Street party in December 2020.

Ms Stratton is seen answering questions at a mock press conference on December 22 about a party the previous Friday – the date of the alleged Covid rule-breaking gathering which is said to have been attended by dozens of colleagues while social mixing indoors was banned in London under Tier 3 restrictions.

Mr Oldfield can be heard asking Ms Stratton: "I've just seen reports on Twitter that there was a Downing Street Christmas party on Friday night, do you recognise those reports?"

Ms Stratton replied "I went home" before appearing to consider what the correct answer should be.

During the rehearsal, filmed as part of a subsequently-abandoned plan for Ms Stratton to lead televised press briefings, one aide is heard saying: "It wasn't a party, it was cheese and wine."

"Is cheese and wine all right? It was a business meeting," Ms Stratton replied, to laughter in the room.

Ms Stratton then noted "this is recorded", adding: "This fictional party was a business meeting … and it was not socially distanced."

The Metropolitan Police confirmed officers are reviewing the leaked video in relation to "alleged breaches" of coronavirus regulations.

In response to ITV's report, a Downing Street spokesman said: "There was no Christmas party. Covid rules have been followed at all times."

Ministers are yet to explain how the alleged bash complied with the rules in place at the time, despite coming under pressure since an initial report in the Daily Mirror.

The newspaper said two events took place in No 10 in the run-up to the festive season last year, including Mr Johnson giving a speech at a leaving do during November's lockdown.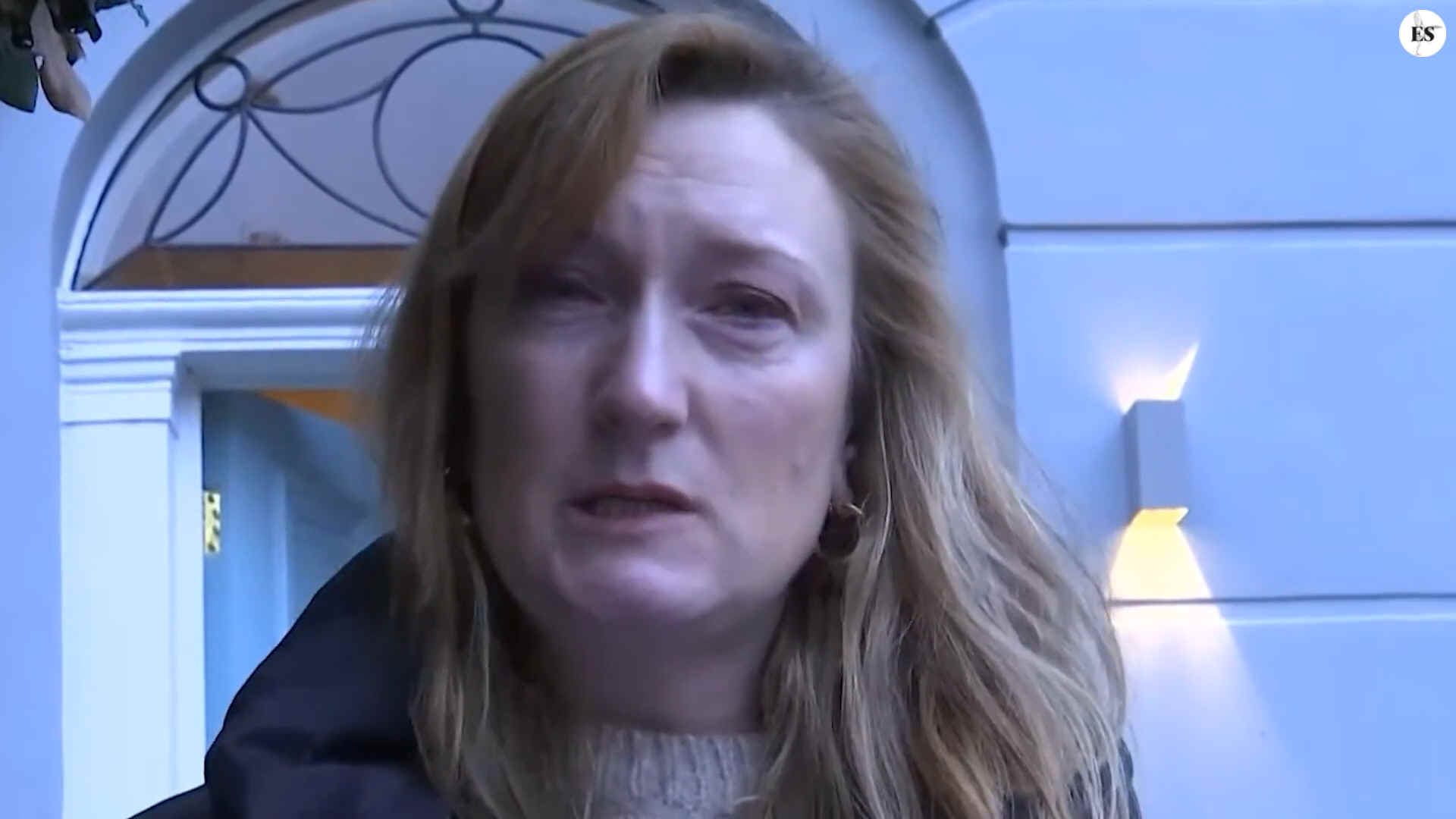 SCAPEGOAT - Poor Allegra, she never even went to the party. But somebody had to be fed to the public outcry!
The other was said to be a staff party in December where party games were played, food and drinks were served, and revelries went on past midnight.

At the time, the Tier 3 rules explicitly banned work Christmas lunches and parties where it is "a primarily social activity and is not otherwise permitted".

Labour leader Sir Keir Starmer has called for the Prime Minister to "come clean and apologise" over the alleged party.

"People across the country followed the rules even when that meant being separated from their families, locked down and – tragically for many – unable to say goodbye to their loved ones," he said.

"They had a right to expect that the Government was doing the same. To lie and to laugh about those lies is shameful."

It comes as the Department for Education (DfE) admitted it held a social gathering of staff in the lead-up to Christmas in contravention to coronavirus social-distancing rules.

The Mirror reported that former education secretary Gavin Williamson threw a party and delivered a short speech at the event, which took place on December 10 while London was in Tier 2, which banned social mixing between households.

A DfE spokeswoman said: "While this was work-related, looking back we accept it would have been better not to have gathered in this way at that particular time."

The controversy surrounding alleged Government behaviour during the lockdown comes as the coronavirus vaccine booster booking system opened on Wednesday to people aged 40 and over as ministers look to combat Omicron's sweep across the UK with further jabs.

Official figures showed 101 additional cases of the Omicron variant have been reported across the UK – including the first cases detected in Northern Ireland – with the total now reaching 437.

Tier 3 rules applied to the whole of London when the Number 10 Christmas party took place last December and other parts of the country for some of October.

Wednesday also marks exactly a year since the first coronavirus vaccine was given in the UK.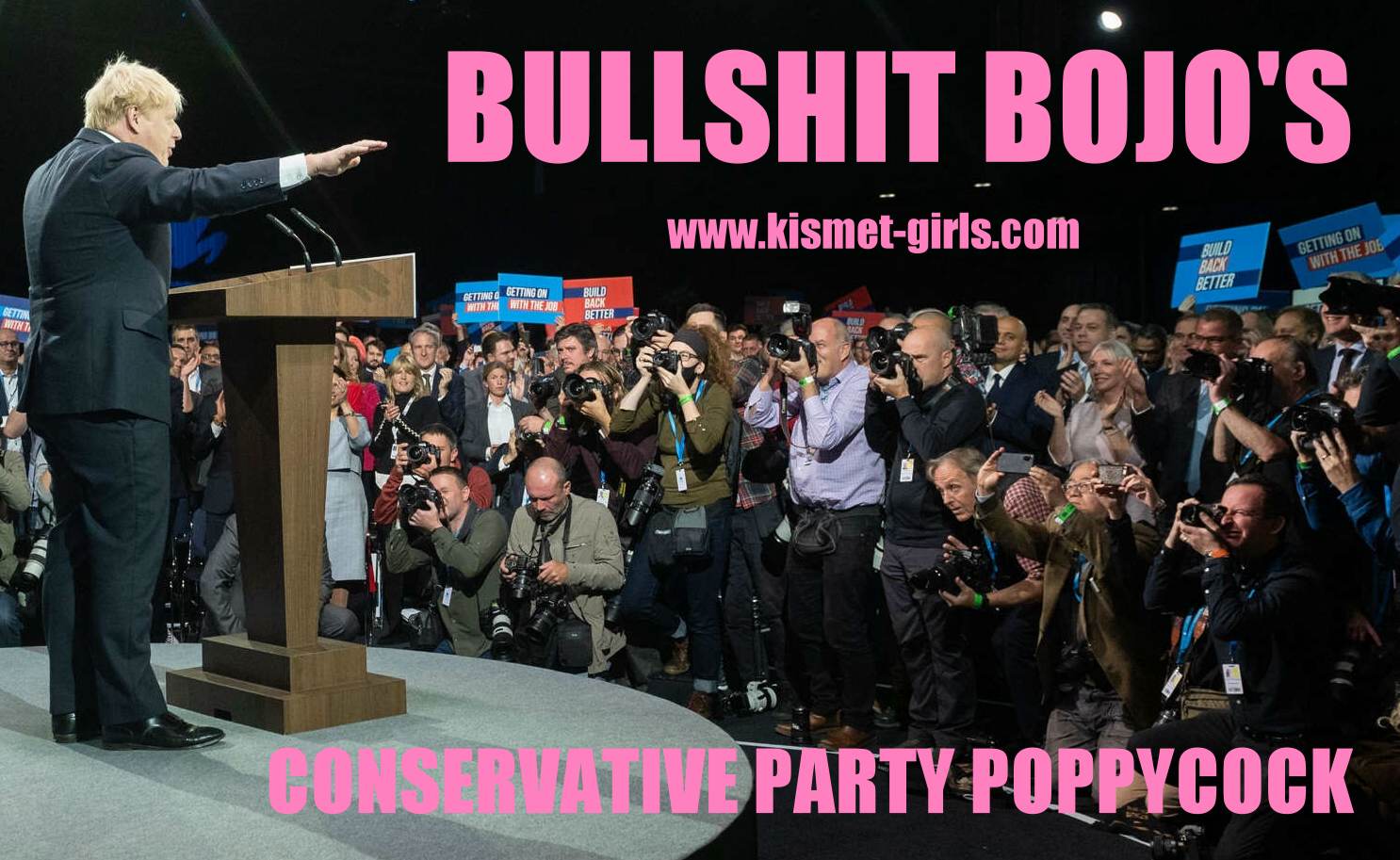 BOJO - "And you are all invited round to my place for a damn good knees up. Never mind all this Covid poppycock, let's taste some wine and get in the groove, to see out the old year." "Nobody will find out, and if they do, I'll wriggle out of it again somehow. So come on in. We've got the voters eating out of our hands, because, let's face it, nobody trusts the other parties. At least with us they know we lie to them. But, they are the lies they like to hear. Labour, the Lib-Dems and Green Party, cannot lie to save themselves. They don't clown around, and worst of all, their policies are not liked by the electorate. Who seem to believe, for some reason, that we have bottomless pockets." "The electorate may be that stupid, but they've always been deaf and dumb, just so long as it is a relatively cushy ride and they don't have to change for the climate emergency."
MIRROR 9 DECEMBER 2021 - OVER 70,000 BRITS FINED £200 FOR ILEGAL LOCKDOWN PARTIES - BUT MET WON'T PROBE NO 10 CHRISTMAS BASH

Boris Johnson stands accused of "rank hypocrisy" after a Downing Street Christmas party went ahead while over 70,000 ordinary people were fined last year for lockdown-breaking get-togethers.

Data from the National Police Chiefs' Council reveals 74,354 people were hit with fixed penalty notices for illegal parties or gatherings under Covid regulations between March 2019 and the end of Covid curbs in July.

These were typically fines of £200, meaning Brits could have paid a staggering £15m for holding illegal gatherings.

Meanwhile, the Met Police has said there is not enough evidence to launch an investigation into a Christmas party at No10 on December 18, which took place as millions of people faced lockdown.

The Prime Minister had insisted Covid rules were followed at the secret bash, but after footage of a mock press conference in which No10 staff joked about "definitely" no social distancing at a "cheese and wine" party leaked, he has asked civil service chief Simon Case to investigate.

A total of 4,321 fines were for gatherings that breached Tier 3 rules.

This banned anyone from socialising indoors with people they did not live with, or were in a support bubble with. Government guidance also specifically prohibited Christmas parties.

Tier 3 rules applied to the whole of London when the Number 10 Christmas party took place last December and other parts of the country for some of October.

Lib Dem spokesman for home affairs, Alistair Carmichael MP, said: "These figures expose the rank hypocrisy at the heart of Downing Street.

"Ordinary people faced fines for holding parties that broke lockdown rules last December, while Boris Johnson and his Number 10 colleagues seem to have got off scot free.

"It shows again that for the Conservatives, it's one rule for you, no rules for them.

"Boris Johnson must apologise to the British people and explain why he seems to think he is above the law.

"The current game of smoke and mirrors from Number 10 isn't good enough. The public deserve to know exactly what happened at last year's Christmas party, whether any rules were broken and if so what the punishment will be."

Following the leaked video emerging, which came after Daily Mirror reports of the event, Allegra S

The Met Police has faced a flurry of calls to probe the alleged lockdown breaches at Downing Street in recent days.

A spokesman said on Wednesday night that it had reviewed the leaked footage and information passed to the force.

They said there was an "absence of evidence" and that the force does not investigate "retrospective breaches" of regulations.

The spokesman said: "The Metropolitan Police Service has received a significant amount of correspondence relating to allegations reported in the media that the Health Protection ( Coronavirus, Restrictions) Regulations were breached at gatherings at No. 10 Downing Street in November and December 2020," a statement said.

"All this correspondence has been considered by detectives in detail, as well as footage published by ITV News.

"The correspondence and footage does not provide evidence of a breach of the Health Protection Regulations, but restates allegations made in the media.

"Based on the absence of evidence and in line with our policy not to investigate retrospective breaches of such Regulations, the Met will not commence an investigation at this time.

"The Met has had discussions with the cabinet office in relation to the investigation by the cabinet secretary. If any evidence is found as a result of that investigation, it will be passed to the Met for further consideration."

The Mirror contacted the Government for comment.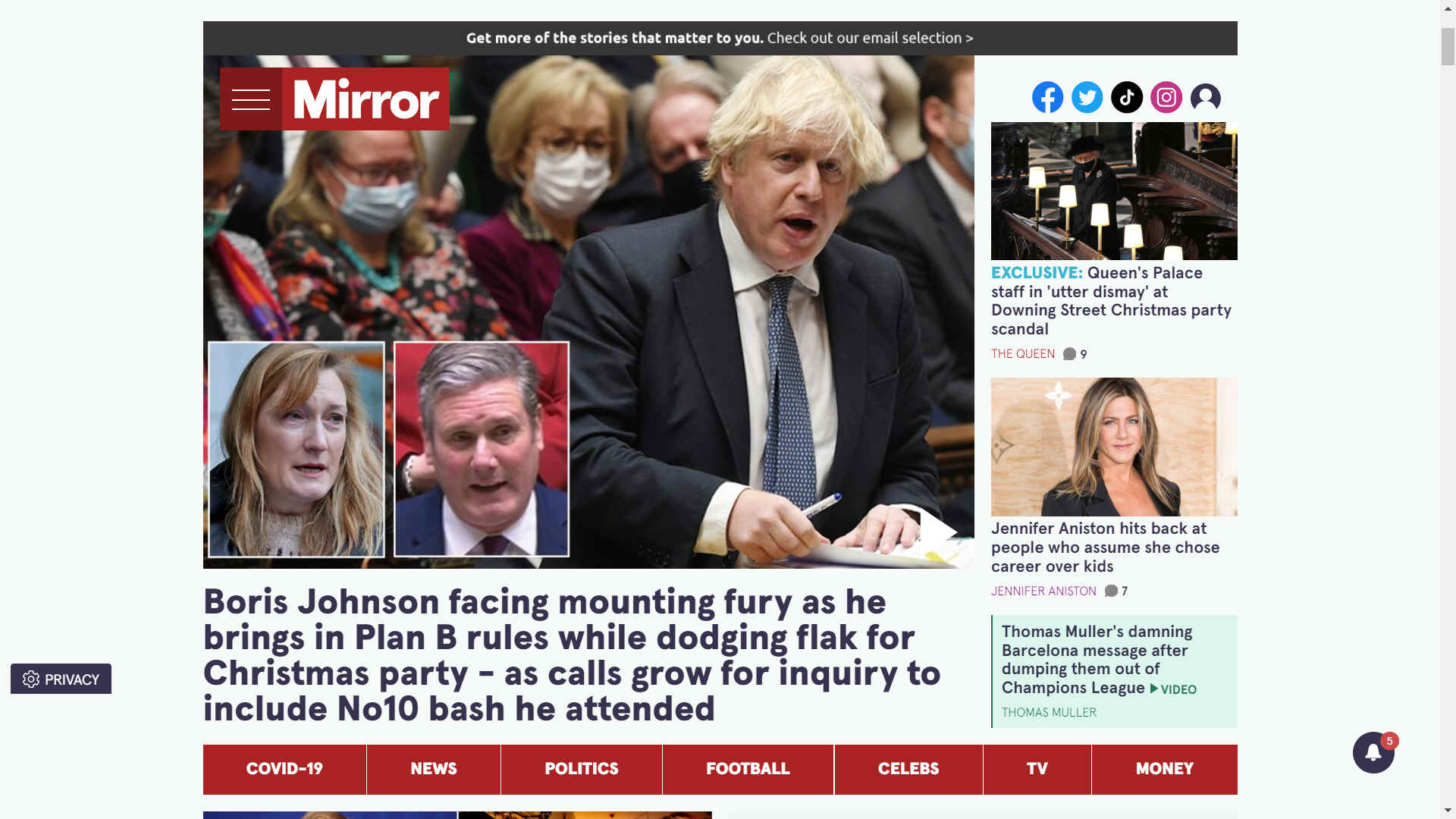 DEAD CAT PLOY - Downing Street's latest disaster has cut through with the public as unmistakably as the I'm A Celebrity theme tune.

After being ridiculed by Ant and Dec on prime time television on Tuesday night, Wednesday was never going to be a good day for Boris Johnson. But even he could not have foreseen more than half the population telling a pollster to "get him out of here" and searches for "cancel Conservative membership" rising by 1,900 per cent.

Yet as Prime Minister's Questions became box-office viewing, it seemed even feline cunning could not salvage what was undoubtedly the most difficult day of Mr Johnson's two-year premiership.

It was in an article for The Telegraph that he first introduced the public to the "dead cat" ploy pioneered by his former campaign manager, the Australian political strategist Sir Lynton Crosby.

"Let us suppose you are losing an argument," he wrote in March 2013. "The facts are overwhelmingly against you, and the more people focus on the reality the worse it is for you and your case.

"Your best bet in these circumstances is to perform a manoeuvre that a great campaigner describes as 'throwing a dead cat on the table, mate'."

The beauty, he explained, was that people would still be "outraged, alarmed, disgusted" but talking about the dead cat rather than "the issue that has been causing you so much grief".

Yet what we learned on Wednesday, as the Prime Minister shamelessly tried to bury the bad news of Downing Street's "illegal" Christmas party with the introduction of new Covid-19 restrictions, is that a strategy without a strategist is a bit like a cat without whiskers. They tend to underestimate the danger ahead; they make misjudgments, they get disorientated and fall. In the worst cases, they become stuck and cannot be rescued.

Having entered No 10 as the cat's whiskers with an 80-seat majority in December 2019, the Prime Minister had nine lives but now appears perilously close to spending them all.

Even more worryingly, the question increasingly being asked in Tory circles, reflecting the wrath of the wider electorate, is not how the party went ahead, or even why they lied about it, but "how on earth is Boris going to be able to get away with it again?"

Arguably the only chink of light for a PM undoubtedly on the precipice is that - like him - Conservative colleagues appear all too willing to blame the staff.

As one veteran MP who knows Mr Johnson well put it: "It's bad but it's not terminal.

"Are colleagues p----- off? Of course they are but everyone agrees the problem here is a woeful lack of experience both in the whips' office and Downing Street itself.

"There is no one with any gravitas, no one even anticipating these crises, let alone with the ability to cope with them when they happen. Heads will have to roll - we need a fresh start."

Whether the tearful resignation of Allegra Stratton, the aide caught on camera joking about the "fictional" party four days after it allegedly broke lockdown rules, will spark an exodus remains to be seen, however.

As one well-placed source explained: "The problem is Boris doesn't want serious people in there because they are a threat to him. He doesn't like grown-ups telling him what to do.

"But what he doesn't seem to understand is this cuts deeper than simply people viewing it as puerile and childish. If the public has behaved with more maturity than Downing Street then it betrays a lack of seriousness at the heart of No 10. It shines the spotlight on the lack of quality of the Government. These are the people who are supposed to be running the country and they look decidedly third rate."

Many explanations have been offered as to what has gone wrong, from the suggestion that "power has gone to the heads of young people intoxicated by their own importance" to the promotion of "amateurs with a total inability to understand political risk".

As one insider put it: "They are entitled, clueless and with no regard for the serious nature of the office they inhabit."

Another said: "They think that because they are running the country they can do what they like. They don't seem to have learned any of the lessons of Barnard Castle."

A third added: "No one looks forward to what this would look like on the front pages of the following day's newspapers. Yes Boris was a journalist, but no one thought his sharp news sense was his greatest skill. Where is the Alastair Campbell-type figure thinking three steps ahead?"

As well as pointing to the inexperience of senior figures like communications director Jack Doyle and chief of staff Dan Rosenfield - both in their mid-40s - one source said Downing Street has been "plagued by squabbling" since the departure of their predecessors Lee Cain and Dominic Cummings.

Eyebrows were raised in February when Mr Johnson beefed up the team with Simone Finn and Henry Newman, both seen as allies of his wife, Carrie, who was blamed for "driving out" Sir Lynton. It came after another long-standing aide, Lord Udny-Lister, left No 10 in January.

"There is constant infighting, constant briefing against one another, all for power," said the source. "Boris fell out with Lynton over Carrie and it's been downhill ever since."

It is thought "master of the dark arts" Sir Lynton, nicknamed the "Wizard of Oz" for helping Mr Johnson to win two London mayoral elections, had advised him on September's reshuffle. But after visiting London in the autumn, the 64-year-old is now understood to be back in Australia.

Yet his name remains a buzzword for Tories as they survey the wreckage of yet another government-induced disaster. As one MP gravely put it: "He might have won Bexley and Sidcup but the North Shropshire by-election is looking very dicey. He needs a Lynton if he is going to survive this."
CABINET MPS -MARCH 2020
Chancellor Exchequer

Priti Patel

Home Secretary

Dominic Raab

Foreign Secretary

Michael Gove

Chancellor D. Lancaster

Ben Wallace

Defence Secretary

Matt Hancock

Health & Social Care

Liz Truss

International Trade

Gavin Williamson

Education

Oliver Dowden

Culture

Alok Sharma - COP26

MP Reading West

Robert Jenrick

Housing, Local Gov.

Therese Coffey

Work & Pensions

Robert Buckland

Justice

Anne-Marie Trevelyan

International Dev.

Transport

George Eustice

Environment

Brandon Lewis

Northern Ireland

Alister Jack

Scottish Sec. State

Simon Hart

Welsh Sec. State

Baroness Evans

Leader Lords

Amanda Milling

Party Chairman

Jacob Rees-Mogg

Leader Commons

Mark Spencer

Chief Whip

Suella Braverman

Attorney General

Stephen Barclay

Treasury Sec.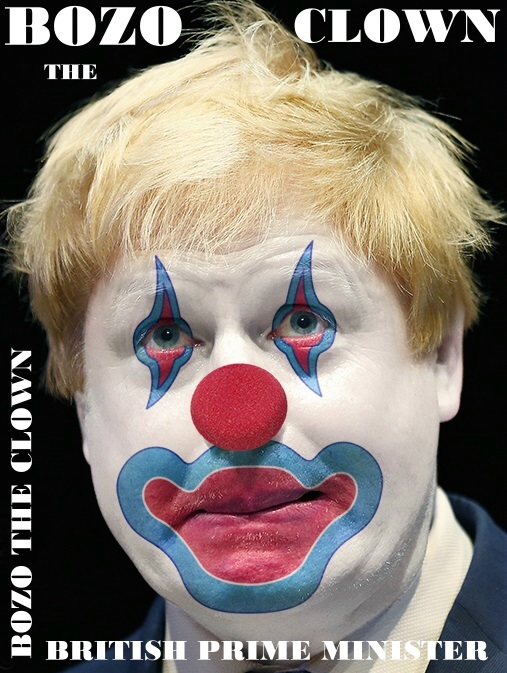 REFLECTION: IN JANUARY 2022 - Masterminds, Boris and Rishi, halved the value of pensioner's savings with their fatally flawed grasp on Brexit, getting voted in by a big red campaign bus promising £350 million for the NHS in large white lettering, but that was a massive deception that narrowly missed Bojo being prosecuted for fraud. After claiming we could have our EU cake and eat it, and a gullible electorate believing him! Now dear Rishi is raiding the ordinary man's piggy bank, so that his children might not benefit from inheritance - and it only took him all his life to accumulate. Presumably, dumb & dumber studied Colonial accounting and rule. But we don't have an Empire anymore to underpin the excesses or crass policies. Bojo can't sack Rishi, cos he bankrupt the nation with his poppycock, and needs the cash from your savings for more wallpapering during lockdown. Though he's snake-charmed Her Majesty with a parliament prorogue, sufficiently that she didn't sack him. Why not? Well, at that level, without a Written Constitution and the Justice System infested with honours and secret society influence, he is above the law - because there is no law in what is effectively a police state - if you report crime and then get slammed with stalking Orders of other SLAPP action for your trouble. Especially banking of planning fraud. Then are are for it my lad! They don't want the public to know about the bigger picture. You just keep watching the BBC and ITV, for your regular whitewashed news drip feed.
In 2022, despite all the blah, blah, blah, the Prime Minister says he's keen on EV's but not paying for the infrastructure. Plastic waste still pours into the sea without Mr Johnson doing much about it. Though, we hear there is to be a new Plastic Packaging Tax - so well done for that. We are grateful to whoever got that one going.
With Prince Charles' charity under investigation, Prince Andrew keeping a low profile, and Harry & Megan departing the sinking ship in 2021, British Citizens really need a shakeup constitutionally.
UK POLITICS

The United Kingdom has many political parties, some of which are represented in the House of Commons and the House of Lords. Below are links to the websites of the political parties that were represented in the House of Commons after the 2015 General Election:
CO-OPERATIVE PARTY
DEMOCRAT UNIONIST PARTY
PLAID CYMRU
SINN FEIN
SOCIAL DEMOCRATIC AND LABOUR PARTY
ULSTER UNIONIST PARTY
Social Democratic and Labour Party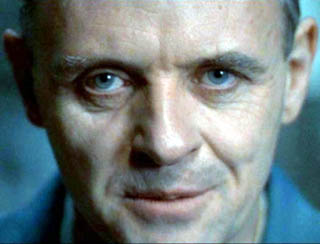 HANNIBAL - Would regard the PM as free range rude. He'd like to have this old friend for dinner. As food becomes more scarce, the Cabinet look as though they might provide meat for a banquet or two. The good news being they'd be feeding the masses, and reducing population at the same time. We are sure Maggie would approve. We'd need less land for agriculture, and the fisheries might bounce back a little. As the natural balance is restored. We could go back to eating livestock, grain, fruit and vegetables. Fewer people mean less CO2 production. We'd need fewer houses and cars. Indeed, the houses vacated by those eaten, would fill the housing shortage. The more you eat, the cheaper the price of a home, as property comes onto the market with fewer people to house. Wow! This could become a Conservative election promise. Though more red than blue. Except for the blue-bloods.