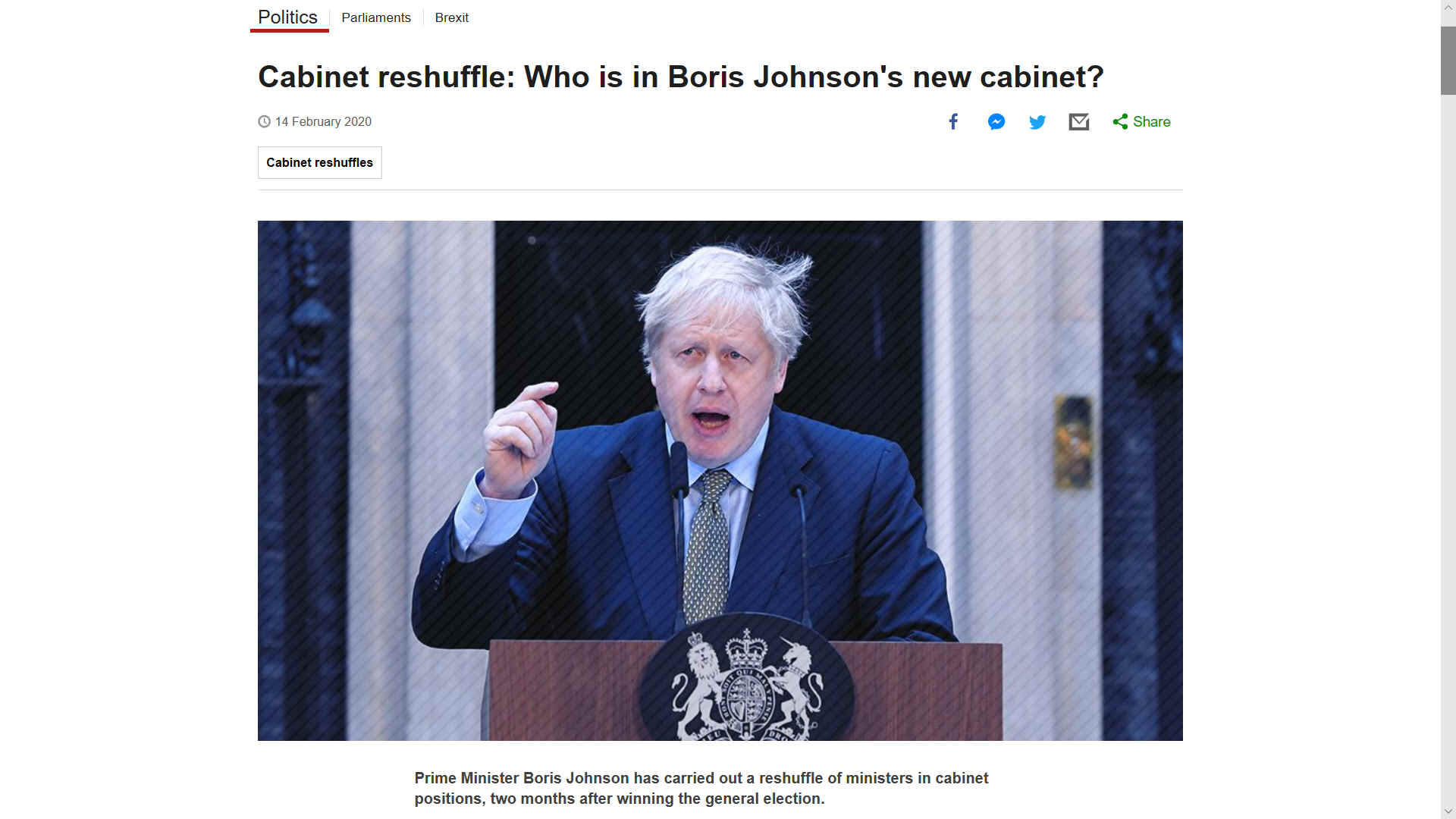 BOJO'S RIGHT WING EXECUTIVE - Not only do they have Brexit to deal with, but also global warming, where we have the Climate Change Act 2008, and we are hosting COP26 in Glasgow in November. Hence, we have a lot to live up to if the G20 deniers like Putin and Trump withdraw into their hermit shells even further from Paris, making it more difficult for planet responsible administrations to pull back their fossil fuelled reins.
CABINET MPS -MARCH 2020
Chancellor Exchequer

Priti Patel

Home Secretary

Dominic Raab

Foreign Secretary

Michael Gove

Chancellor D. Lancaster

Ben Wallace

Defence Secretary

Matt Hancock

Health & Social Care

Liz Truss

International Trade

Gavin Williamson

Education

Oliver Dowden

Culture

Alok Sharma - COP26

MP Reading West

Robert Jenrick

Housing, Local Gov.

Therese Coffey

Work & Pensions

Robert Buckland

Justice

Anne-Marie Trevelyan

International Dev.

Transport

George Eustice

Environment

Brandon Lewis

Northern Ireland

Alister Jack

Scottish Sec. State

Simon Hart

Welsh Sec. State

Baroness Evans

Leader Lords

Amanda Milling

Party Chairman

Jacob Rees-Mogg

Leader Commons

Mark Spencer

Chief Whip

Suella Braverman

Attorney General

Stephen Barclay

Treasury Sec.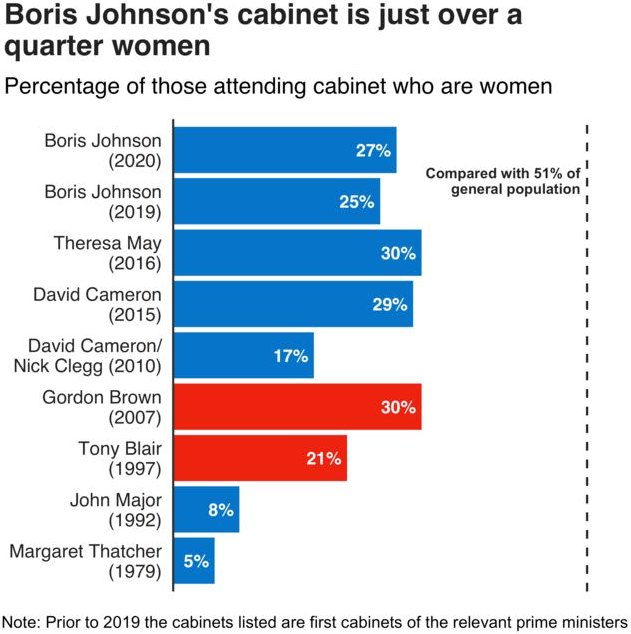 EQUAL OPPORTUNITIES - Twenty-seven percent of Boris Johnson's cabinet is women, not as many as Teresa May or David Cameron, but not a bad mix.
CONTACT THE CABINET

Name and Position Held
House of Commons
London, SW1A 0AA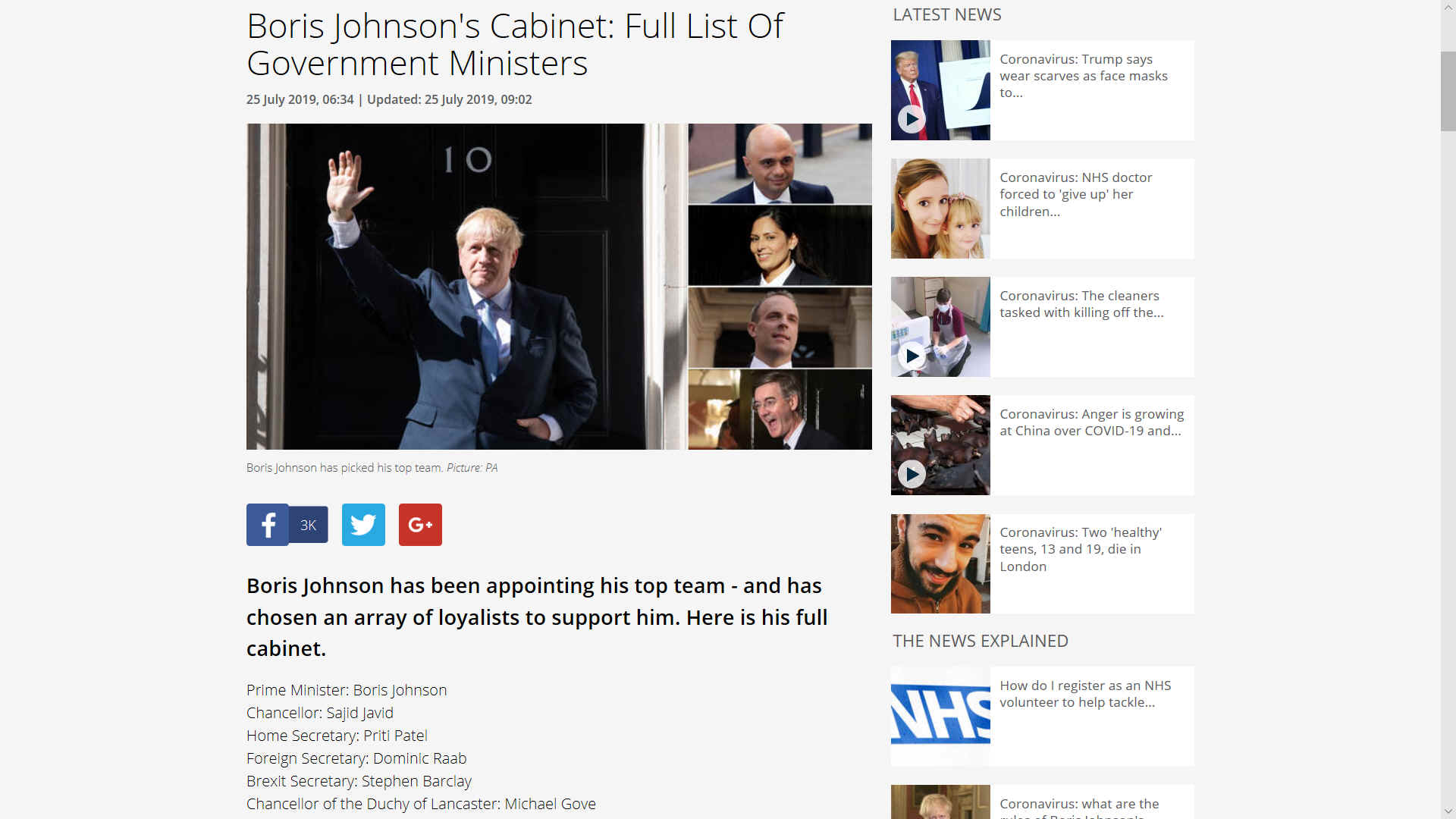 STEP ONE - Get elected using party heavyweights to swing the vote in your favour, then STEP TWO, have a reshuffle to reward the loyalists who will most likely do his bidding.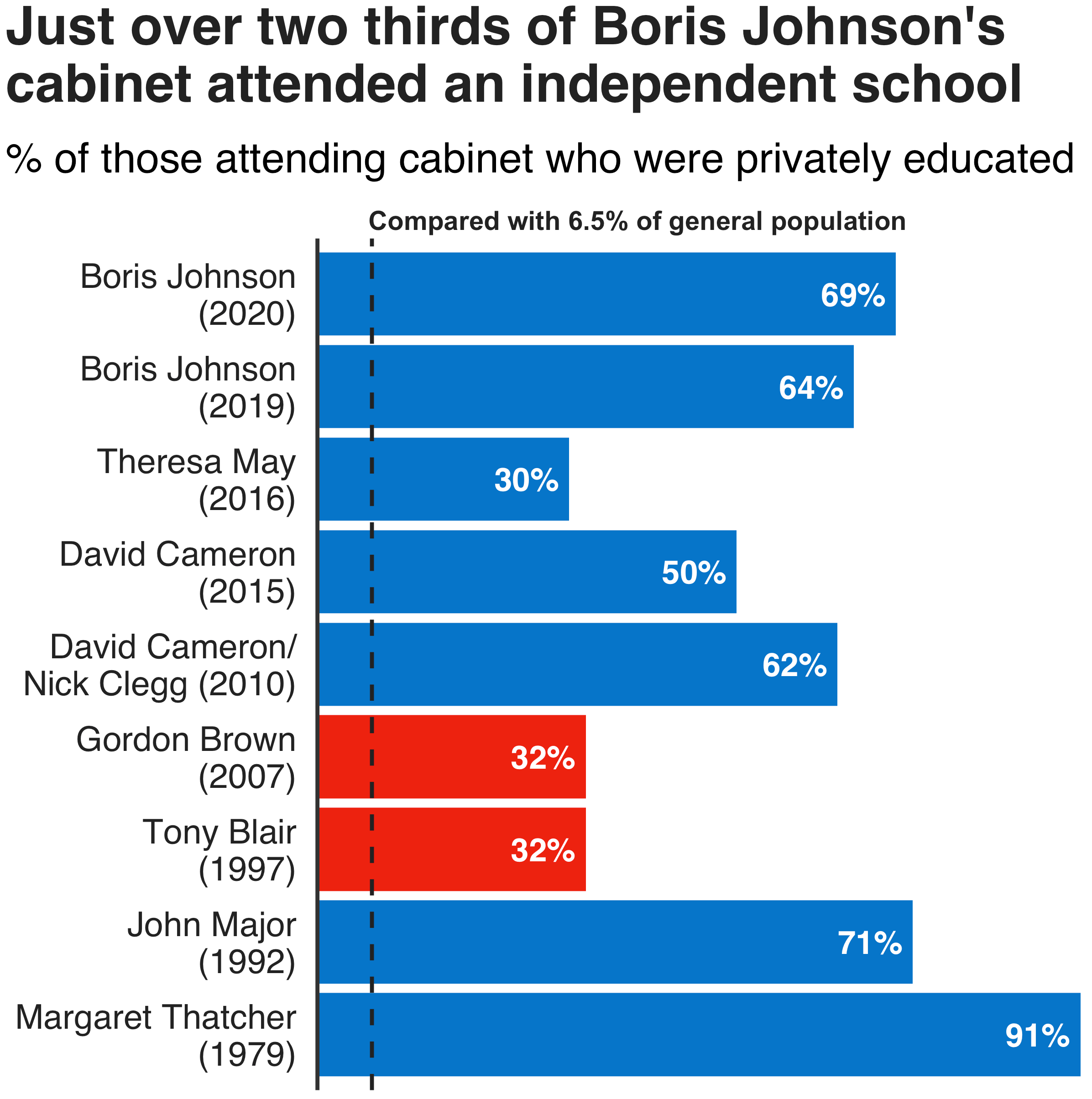 Boris Johnson has been appointing his top team - and has chosen an array of loyalists to support him. Here is his full cabinet as assembled in July 2019:

Prime Minister: Boris Johnson
Chancellor: Sajid Javid
Home Secretary: Priti Patel
Foreign Secretary: Dominic Raab
Brexit Secretary: Stephen Barclay
Chancellor of the Duchy of Lancaster: Michael Gove
Defence Secretary: Ben Wallace
International Trade Secretary: Liz Truss
Health & Social Care Secretary: Matt Hancock
Environment Secretary: Theresa Villiers
Education Secretary: Gavin Williamson
Culture Secretary: Nicky Morgan
Business Secretary: Andrea Leadsom
Housing and Communities Secretary: Robert Jenrick
Work & Pensions, Women & Equalities: Amber Rudd
Justice Secretary: Robert Buckland
International Development Secretary: Alok Sharma
Transport Secretary: Grant Shapps
Welsh Secretary: Alun Cairns
Scottish Secretary: Alister Jack
Northern Ireland Secretary: Julian Smith
Leader of the Lords: Baroness Evans
Party chairman: James Cleverly

Also appointed are a number of ministers who will attend Cabinet meetings, but are not full members:

Leader of the Commons: Jacob Rees-Mogg
Chief Secretary to the Treasury: Rishi Sunak
Chief whip: Mark Spencer
Attorney General: Geoffrey Cox
Minister for housing, communities and local government: Esther McVey
Minister for home: Brandon Lewis
Minister for business, energy, industrial strategy and education: Jo Johnson
Minister for cabinet office: Jake Berry
Paymaster general: Oliver Dowden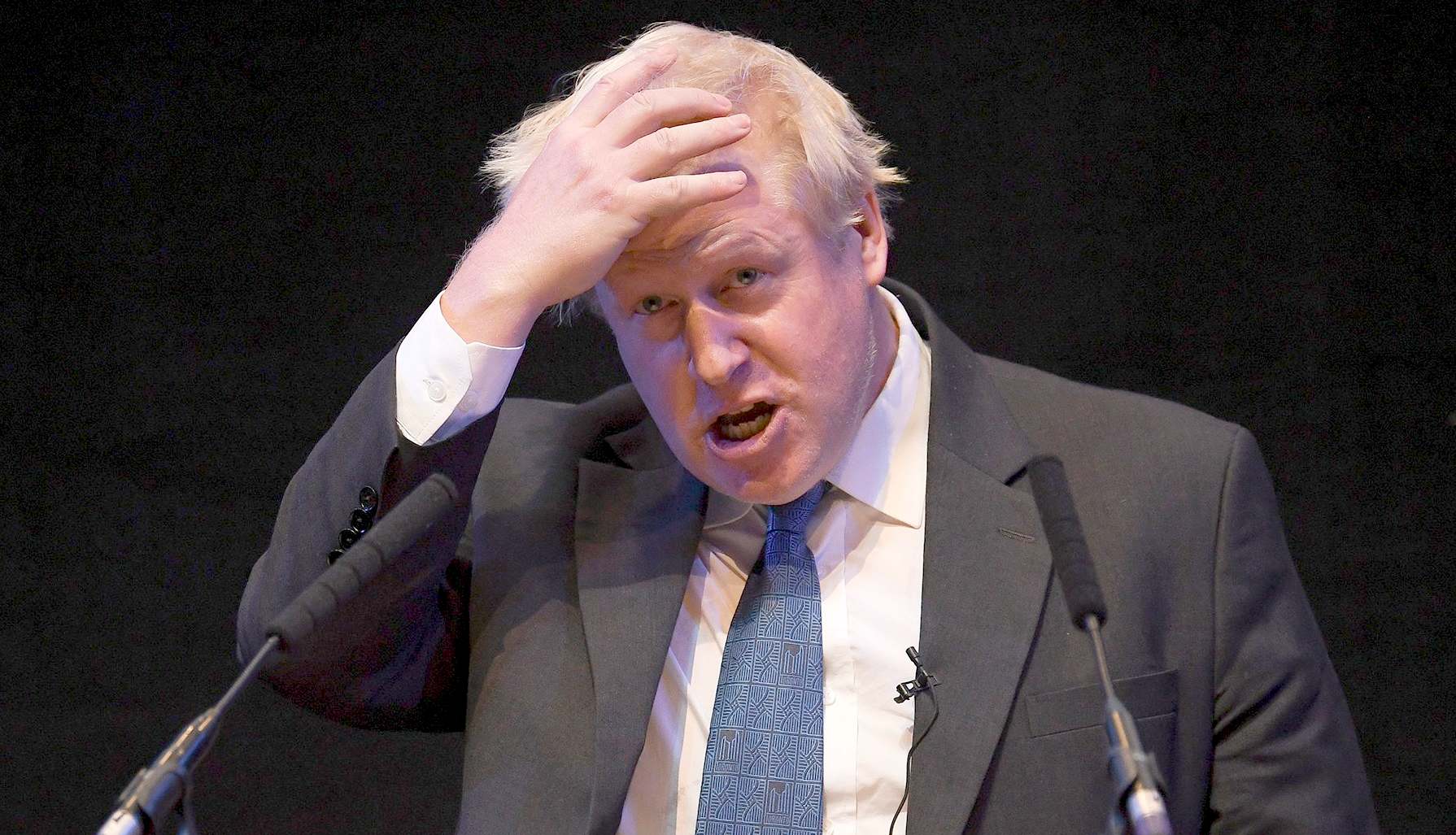 Former chancellor, Philip Hammond, who, like May, claimed the end of austerity was in sight but did little to stamp out the ongoing vicious cuts, warned Tory leadership contenders not to adopt "reckless" promises like tax cuts in order to appeal to grassroots Tory members.

Hammond resigned from government following Johnson's appointment as new Tory leader. Ignoring Hammond's warnings, Johnson pledged potentially economy-crippling tax cuts that will solely benefit the rich, and, by doing so, secured the keys to Number 10.

John McDonnell, the shadow chancellor, put the damage Johnson's tax cuts would do to Britain into perspective.

"Exactly as predicted, the Tory leadership race is degenerating into a race to the bottom in tax cuts. When there are 4.5 million children in poverty, 1 million elderly in severe poverty, the schools' budgets and our police service stretched to breaking point, this [is] the Tory priority," said McDonnell.

Cementing his commitment to leave the EU with or without a deal, no sooner was he given the keys to Number 10 than Johnson ripped Theresa May's former cabinet apart, sacking an onslaught of senior ministers and declaring war on "the doubtsters, the doomsters, the gloomsters."

What Ruth George, Labour MP for the High Peak, described as the "most right-wing cabinet ever put together," Johnson announced a government of hardcore Brexiteers, including Dominic Raab, Priti Patel and Jacob Rees-Mogg.

Concerns are escalating about the impact the willful ignorance to stampeding Britain towards a no-deal Brexit will have on the country. If a no deal goes ahead on October 31 2020, the price of food is estimated to rise by 10 percent, businesses will be faced with a stocks' shortage jeopardising working hours for employees and jobs, and the prospect of a recession will loom closer.

Such frightening projections were made by Sir Mark Sedwill, the UK's most senior civil servant, and are supported by the National Institute of Economic and Social Research, the Office for Budget Responsibility and a Commons committee report, among others.

While 'Bojo' and his middle aged, pro-Brexit, tax cut-loving fraternity of Tory followers might not really notice a 10 percent rise in food prices – and certainly won't run the risk of losing their jobs in a factory that relies on British/EU trade – it will be the poorest in broken Britain that are shattered the hardest.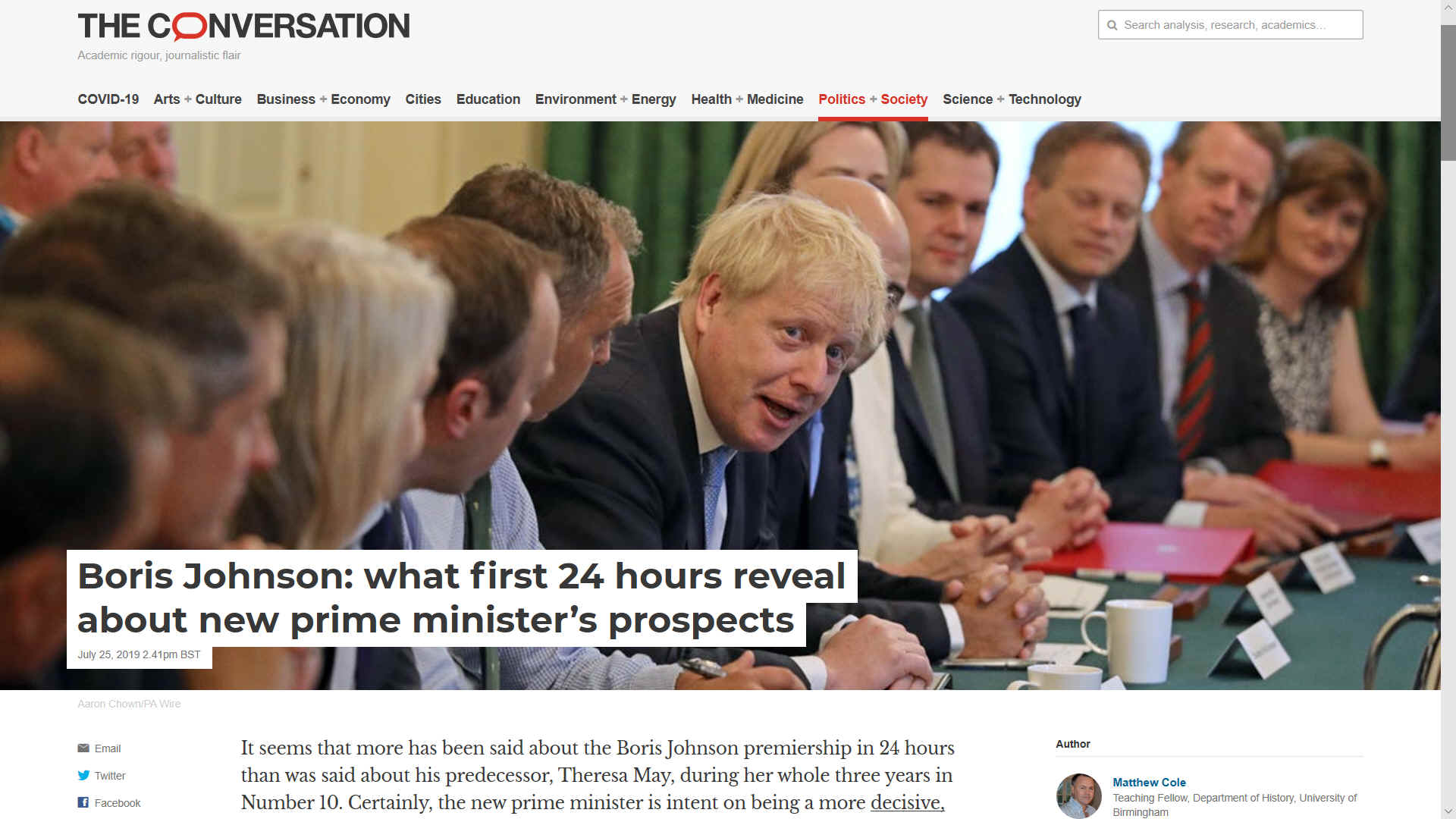 NUMBER 10 - "Pass the mustard."
CLIMATE CHANGE QUOTES
Today, more than ever before, life must be characterized by a sense of Universal responsibility, not only nation to nation and human to human, but also human to other forms of life. It is our collective and individual responsibility to preserve and tend to the environment in which we all live. - Dalai Lama

We cannot solve our problems with the same thinking we used when we created them. Look deep into nature, and then you will understand everything better - Albert Einstein

How could I look my grandchildren in the eye and say I knew what was happening to the world and did nothing - Sir David Attenborough

The issue of climate change is one that we ignore at our own peril. We don't have time for a meeting of the Flat Earth Society. What we can be scientifically certain of is that our continued use of fossil fuels is pushing us to a point of no return. Unless we free ourselves from a dependence on these fossil fuels... we are condemning future generations to global catastrophe. It's not a choice between our environment and our economy; it's a choice between prosperity and decline. Those who are already feeling the effects of climate change don't have time to deny it - they're busy dealing with it. A low-carbon, clean energy economy can be an engine of growth for decades to come. The old rules may say we can't protect our environment and promote economic growth at the same time, but in America, we've always used new technologies - we've used science; we've used research and development and discovery to make the old rules obsolete - Barack Obama

The earth, our home, is beginning to look more and more like an immense pile of filth - Pope Francis

Global warming is too serious for the world any longer to ignore its danger or split into opposing factions on it - Tony Blair


We have to face the reality of climate change. It is arguably the biggest threat we are facing today - William Hague

We consider it vital that the community of nations be drawn together in an orderly, disciplined, rational way to review the history of our global environment, to assess the potential for future climate change, and to develop effective programs - George H. W. Bush

As governor I have seen the tremendous changes over the last few years; the amount of land that we have lost, the trees that we have lost, the homes that we have lost, lives that have been lost, and it is due to a large extent to global warming - Arnold Schwarzenegger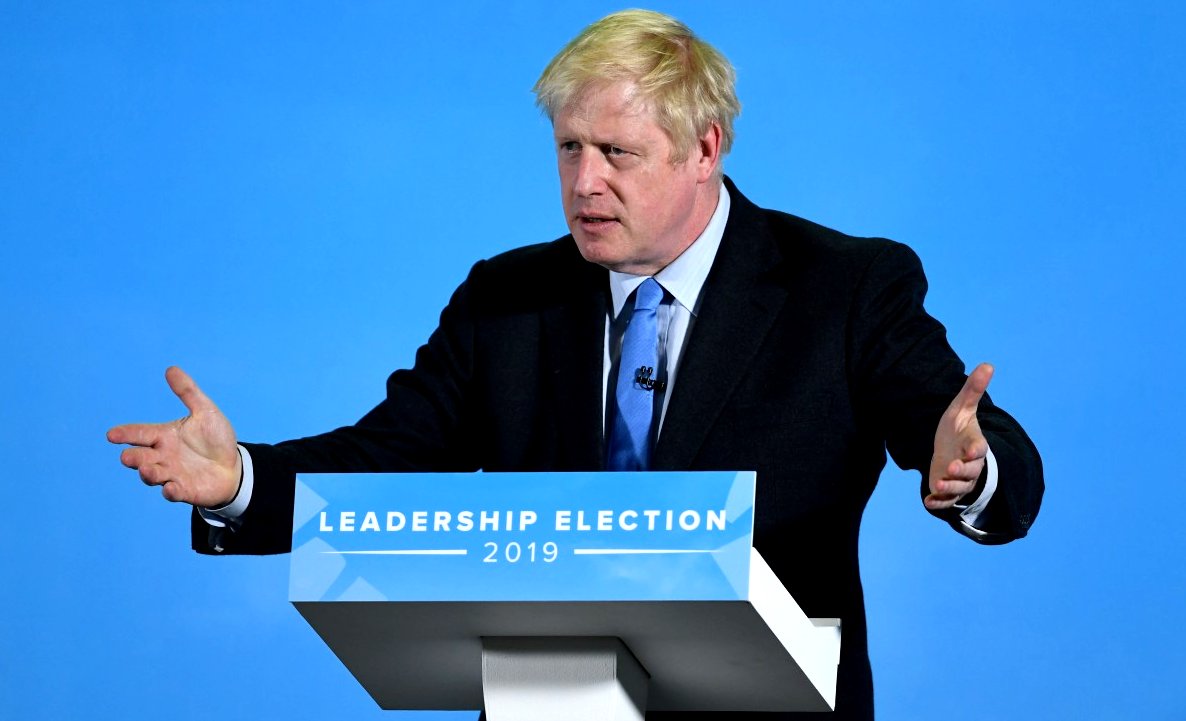 UK POLITICS

The United Kingdom has many political parties, some of which are represented in the House of Commons and the House of Lords. Below are links to the websites of the political parties that were represented in the House of Commons after the 2015 General Election:
SOCIAL DEMOCRATIC AND LABOUR PARTY
Social Democratic and Labour Party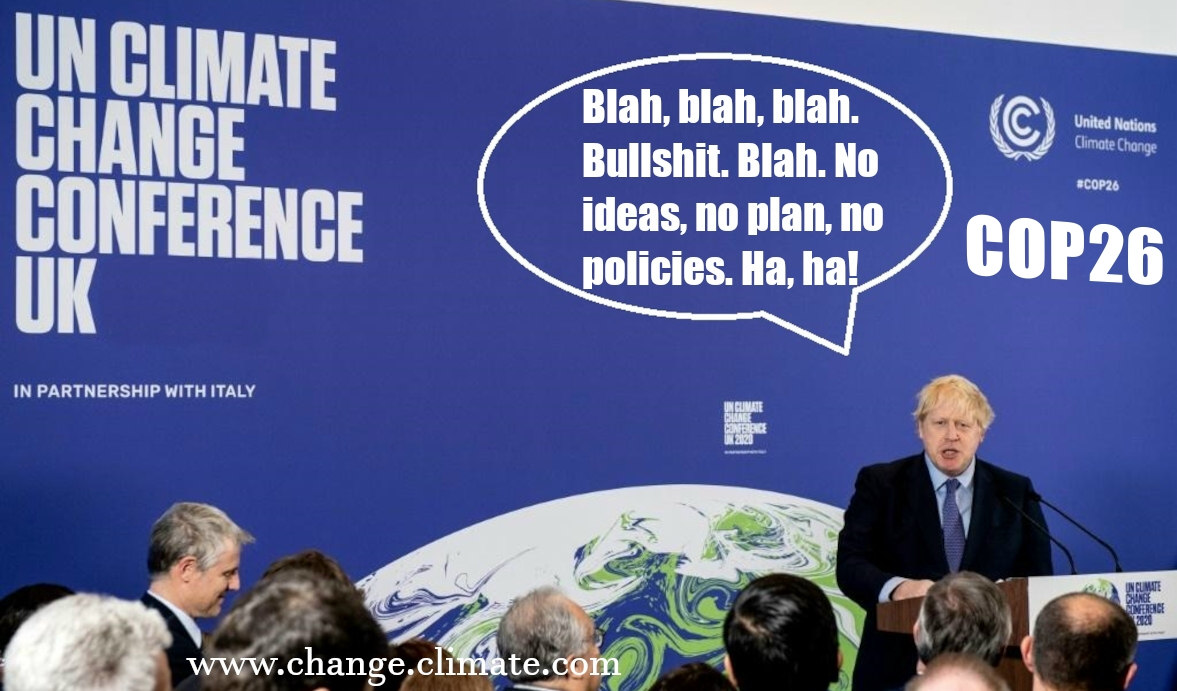 FOSSIL FOOLS - Geriatric politicians with 'climate-senile' policies will find in difficult to break away from their corrupt ways, as part time politicians with two jobs. Their main job being to find paid consultancy work, rather than craft policies and create statute that works to protect our voters from lung cancer, energy shortages and a lack of affordable (sustainable) housing.
The 'zerophobics' are the undertakers of the political world, sending millions of ordinary people to an early grave, while loading us with NHS, hospital and staff costs that would not be needed if we had clean air in our cities.
Basically, the longer you are in politics, the more likely you are to be exposed to bribes, from climate deniers, mostly fossil fuel and energy companies, looking to keep on pumping toxic fumes into the atmosphere, so they can keep making money. The political undertakers are working with them to keep hospitals stocked with cancer victims.
SIX (SUGGESTED) STEPS TOWARD A COOLER PLANET
1. TRANSPORT: Phase out polluting vehicles. Governments aim to end the sale of new petrol, and diesel vehicles by 2040 but have no infrastructure plan to support such ambition. Marine transport can be carbon neutral. Zero carbon shipping is gaining ground with offshore solar boat racers reaching 35knots (Delft University @ Monaco 2019). The first solar powered circumnavigation record was set in 2012 by PlanetSolar. That record could be halved by another contender on the drawing board.
2. RENEWABLES: Renewable energy should replace carbon-based fuels (coal, oil and gas) in our electricity, heating and transport. We are well on the way to that with solar and wind power now price competitive to fossil fuels.
3. HOUSING: On site micro or macro generation is the best option, starting with new build homes that are affordable and built of wood for improved insulation and carbon lock. New units might not need planning consents if energy self-sufficient, or very nearly so. Planning consents should be struck for genuinely affordable/sustainable housing and self builds where cost is below £50,000. See letter to Nus Ghani July 2019.
4. AGRICULTURE: We need trees to absorb carbon emissions from a growing population, flying, and to build new homes. Reducing food waste and promoting less energy intensive eating habits such as no meat Mondays.
5. INDUSTRY: Factories should be aiming for solar heating and onsite renewable energy generation. This could be done simply by making it a 106 type (mitigation) condition of new builds that they include solar heating and photovoltaic panels. Too many units were built in the last 3 years without climate friendly features, such as EV charging points.
6. POLITICS: - National governing bodies need to adopt rules to eliminate administrative wastages, restrain local authority empire building, scale down spending on war machines, educate the public and support sustainable social policies that mesh with other cultures transparently. Ban kleptocratic policies. Open your doors to transparency and a new era of honest politics. Local authorities are famous for finding the loopholes to keep on doing favours for mates. Simply close those loopholes with binding statute. Any gray areas should be made black and white in writing. Even then councils will break the law, so introduce a task force to prosecute offending local authorities.
LINKS & REFERENCE
http://theconversation.com/boris-johnson-what-first-24-hours-reveal-about-new-prime-ministers-prospects-120997
https://www.bbc.co.uk/news/uk-politics-49043973
https://www.lbc.co.uk/news/boris-johnson-cabinet-list-government-ministers/
CLIMATE CHANGE COP HISTORY
| | |
| --- | --- |
| 1995 COP 1, BERLIN, GERMANY | 2008 COP 14/CMP 4, POZNAN, POLAND |
| 1996 COP 2, GENEVA, SWITZERLAND | 2009 COP 15/CMP 5, COPENHAGEN, DENMARK |
| 1997 COP 3, KYOTO, JAPAN | 2010 COP 16/CMP 6, CANCUN, MEXICO |
| 1998 COP 4, BUENOS AIRES, ARGENTINA | 2011 COP 17/CMP 7, DURBAN, SOUTH AFRICA |
| 1999 COP 5, BONN, GERMANY | 2012 COP 18/CMP 8, DOHA, QATAR |
| 2000:COP 6, THE HAGUE, NETHERLANDS | 2013 COP 19/CMP 9, WARSAW, POLAND |
| 2001 COP 7, MARRAKECH, MOROCCO | 2014 COP 20/CMP 10, LIMA, PERU |
| 2002 COP 8, NEW DELHI, INDIA | 2015 COP 21/CMP 11, Paris, France |
| 2003 COP 9, MILAN, ITALY | 2016 COP 22/CMP 12/CMA 1, Marrakech, Morocco |
| 2004 COP 10, BUENOS AIRES, ARGENTINA | 2017 COP 23/CMP 13/CMA 2, Bonn, Germany |
| 2005 COP 11/CMP 1, MONTREAL, CANADA | 2018 COP 24/CMP 14/CMA -, Katowice, Poland |
| 2006 COP 12/CMP 2, NAIROBI, KENYA | 2019 COP 25/CMP 15/CMA -, Madrid, Spain |
| 2007 COP 13/CMP 3, BALI, INDONESIA | |
DESERTIFICATION COP HISTORY
| | |
| --- | --- |
| COP 1: Rome, Italy, 29 Sept to 10 Oct 1997 | COP 9: Buenos Aires, Argentina, 21 Sept to 2 Oct 2009 |
| COP 2: Dakar (Senegal), 30 Nov to 11 Dec 1998 | COP 10: Changwon (South Korea), 10 to 20 Oct 2011 |
| COP 3: Recife (Brazil), 15 to 26 Nov 1999 | COP 11: Windhoek (Namibia), 16 to 27 Sept 2013 |
| COP 4: Bonn (Germany), 11 to 22 Dec 2000 | COP 12: Ankara (Turkey), 12 to 23 Oct 2015 |
| COP 5: Geneva (Switzerland), 1 to 12 Oct 2001 | COP 13: Ordos City (China), 6 to 16 Sept 2017 |
| COP 6: Havana (Cuba), 25 August to 5 Sept 2003 | COP 14: New Delhi (India), 2 to 13 Sept 2019 |
| COP 7: Nairobi (Kenya), 17 to 28 Oct 2005 | COP 15: 2020 |
| COP 8: Madrid, Spain, 3 to 14 Sept 2007 | COP 16: 2021 |
BIODIVERSITY COP HISTORY
| | |
| --- | --- |
| COP 1: 1994 Nassau, Bahamas, Nov & Dec | COP 8: 2006 Curitiba, Brazil, 8 Mar |
| COP 2: 1995 Jakarta, Indonesia, Nov | COP 9: 2008 Bonn, Germany, May |
| COP 3: 1996 Buenos Aires, Argentina, Nov | COP 10: 2010 Nagoya, Japan, Oct |
| COP 4: 1998 Bratislava, Slovakia, May | COP 11: 2012 Hyderabad, India |
| EXCOP: 1999 Cartagena, Colombia, Feb | COP 12: 2014 Pyeongchang, Republic of Korea, Oct |
| COP 5: 2000 Nairobi, Kenya, May | COP 13: 2016 Cancun, Mexico, 2 to 17 Dec |
| COP 6: 2002 The Hague, Netherlands, April | COP 14: 2018 Sharm El-Sheikh, Egypt, 17 to 29 Nov |
| COP 7: 2004 Kuala Lumpur, Malaysia, Feb | COP 15: 2020 Kunming, Yunnan, China |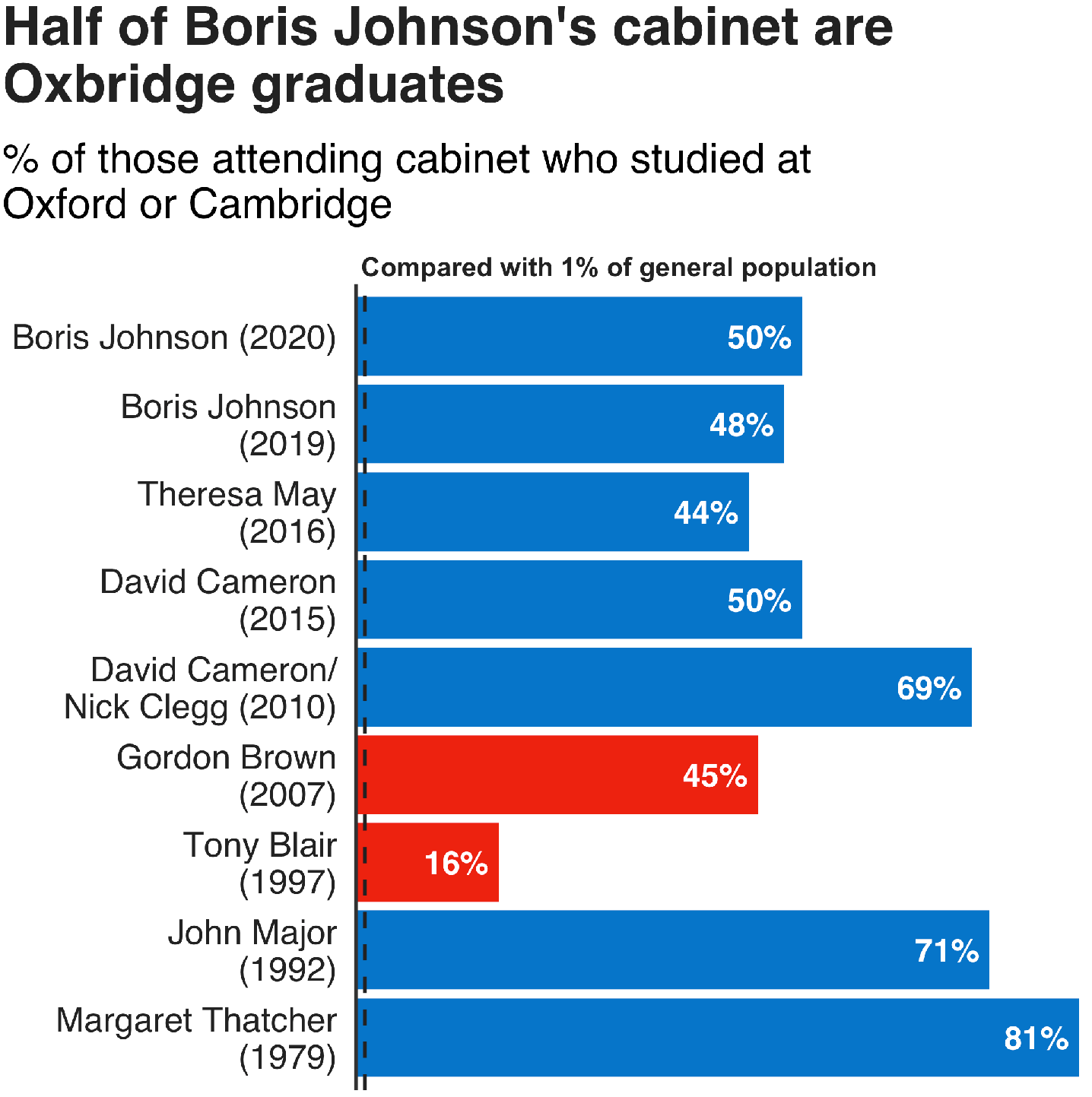 UN CLIMATE ACTION PORTFOLIOS
1. Finance
2. Energy Transition
3. Industry Transition
4. Nature-Based Solutions
5. Cities and Local Action
6. Resilience and Adaptation
7. Mitigation Strategy
8. Youth Engagement & Public Mobilization
9. Social and Political Drivers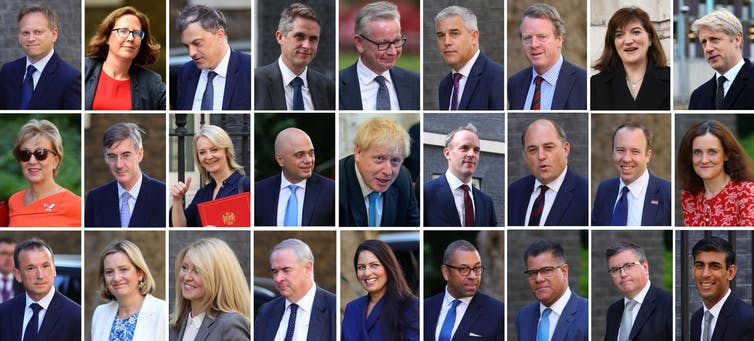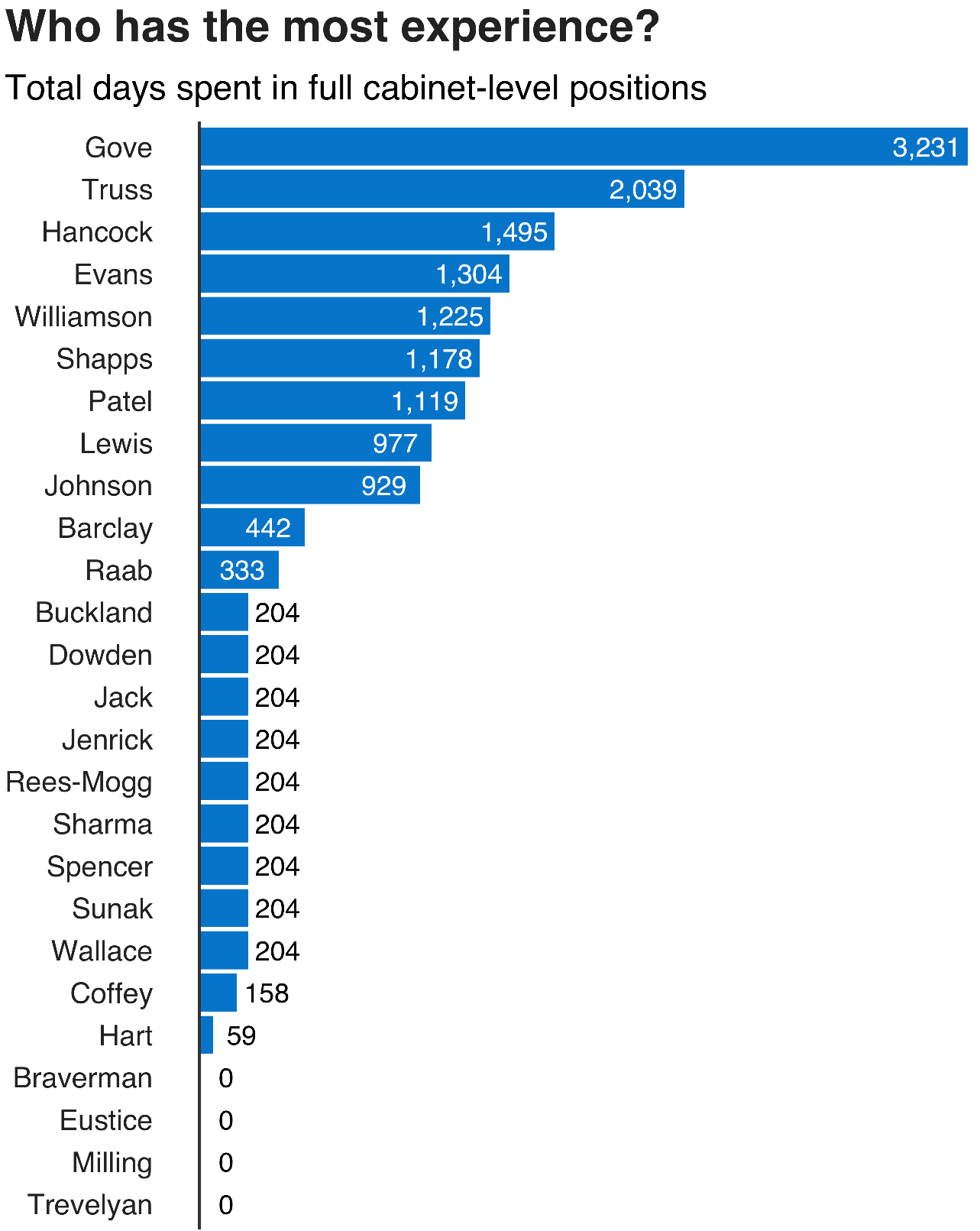 PRESSING ISSUES
We are particularly concerned with climate change, transport and affordable housing as issues that need urgent attention. Where the coastline is a feature of the United Kingdom, Blue Growth is a food security issue, especially where this side of of our local economy is under-exploited and at the same time under threat. There is no Planet B.