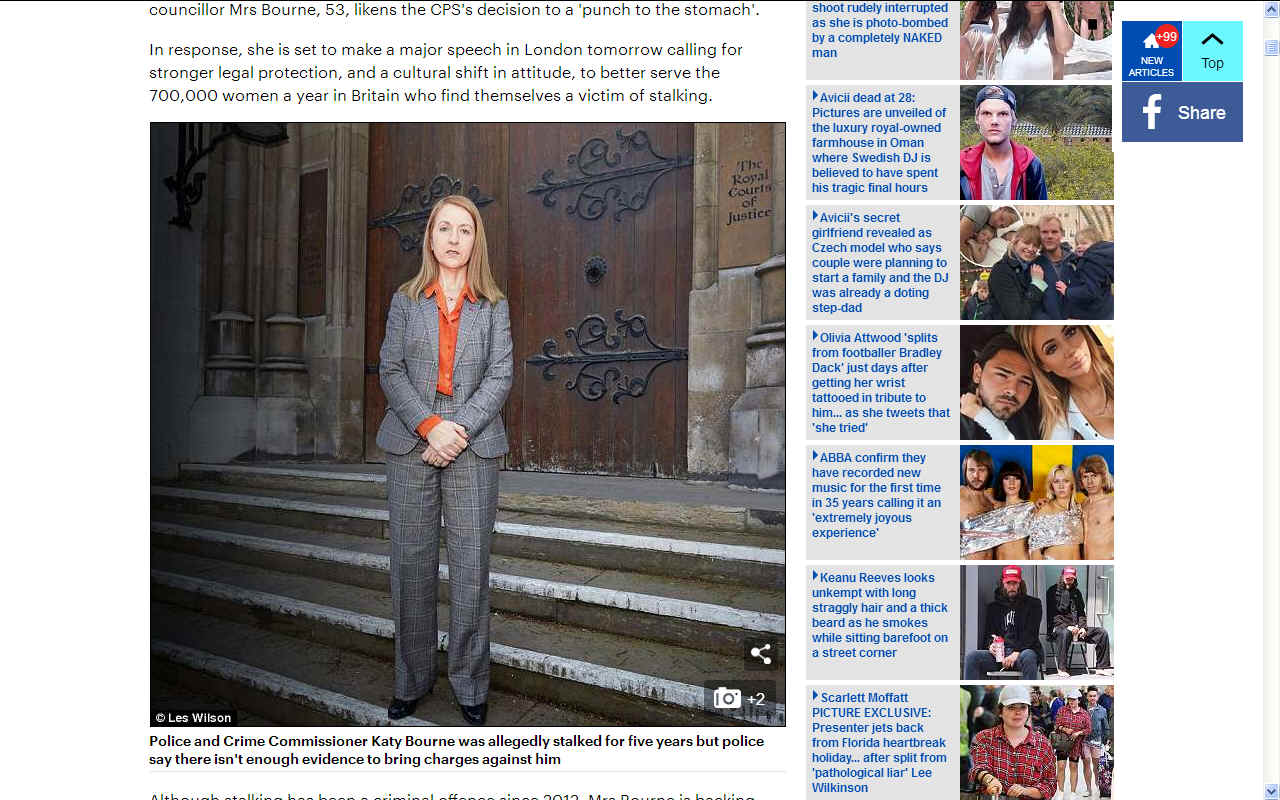 Katy Bourne is the Crime Commissioner for Sussex. The Chief Constable of Sussex Police, Giles York, is accountable to the crime commissioner for the performance of his force as they operate to police Sussex.
THE NEW ROLE
The problem that Ms Bourne appears to face is the multiple allegations of police corruption from independent complainants many of which seem to have documents to support their allegations.
One of the most serious complaints has still not been investigated and that is the apparent conspiracy to pervert the course of justice from 1997, when 12 unrelated complainants petitioned Wealden District Council as to corruption within their ranks of planning and enforcement officers.
The Lord (Richard) Newton headed a panel to look into these 12 complaints, along with Jack Gore (now a disgraced councillor) and Eddie Powell. The panel of 3 concluded that the 12 complaints fell outside their remit and were criminal offences to be investigated by Sussex Police.
Sussex Police failed to contact any one of the 12 complainants and we are told that there was no crime number given to any of these serious complaints, even though Lord Newton was a solicitor and his verdict that the complaints were criminal should have carried a lot of weight.
What happened next is almost beyond belief. It is alleged that Sussex Police provided a blank sheet of their headed paper for the officers of Wealden to write their own note of exoneration. This letter was read out at a full council meeting as though it had been written by Sussex Police by the then leader of the council. This, despite the fact that there was no investigation on the part of any police force. In effect, the CPS were most likely handed the complaints of the Petitioners without seeing any evidence in support of the criminal allegations, quite simply because the supporting documents were not provided to Lord Newton and his panel.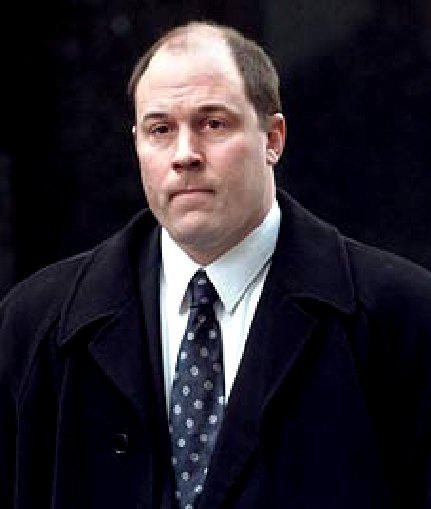 Another 39 complaints from more members of the public were received at that time, but Wealden refused to accept them and Sussex Police had already barricaded their doors, closed their eyes and put on ear defenders. This attitude was adopted when Sussex was under the command of Paul Whitehouse. Paul Whitehouse was ordered to resign by David Blunkett, the then Home Secretary because of the Report that condemned Whitehouse in respect of the James Ashley shooting and the raid that was:
"authorised on intelligence that was not merely exaggerated, it was determinably false ... there was a plan to deceive and the evidence concocted."

Sir John Hoddinott concluded that the then chief constable of Sussex Police:

"wilfully failed to tell the truth as he knew it, he did so without reasonable excuse or justification and what he published and said was misleading."

Sir John also found evidence against Deputy Chief Constable Mark Jordan. That included criminal misfeasance and neglect of duty, discreditable conduct and aiding and abetting the chief constable's false statements. There was suggested evidence of collusion between some or all of the chief officers and an arguable case of attempting to pervert the course of justice.

In a letter dated 27 June 2001, Sir Alistair Graham, the then chairman of the Complaints Authority, stated:

"it is not possible to let you have a copy of Barbara Wilding's and John Hoddinott's reports as section 80 of the Police Act 1996 specifically debars us from doing this except in special circumstances." Hence, the Report that would have confirmed to the public what many already have complained about was blocked by Paul Whitehouse and his merry men. But we know of recent cases where such collusion and concocted evidence was used to target another member of the public that Wealden want to ruin in the same way that James Ashley was a police target - to protect the real criminals.
In other words nothing has changed in Sussex and the reason for creating the new role of Crime Commissioner is not working where the so-called 'Crime Commissioners' are not doing their jobs. We do need more blunderbuss commissioners as perhaps Matt Taylor might have been. But that is the last thing Giles York would want where the force he is leading is built on a dodgy past.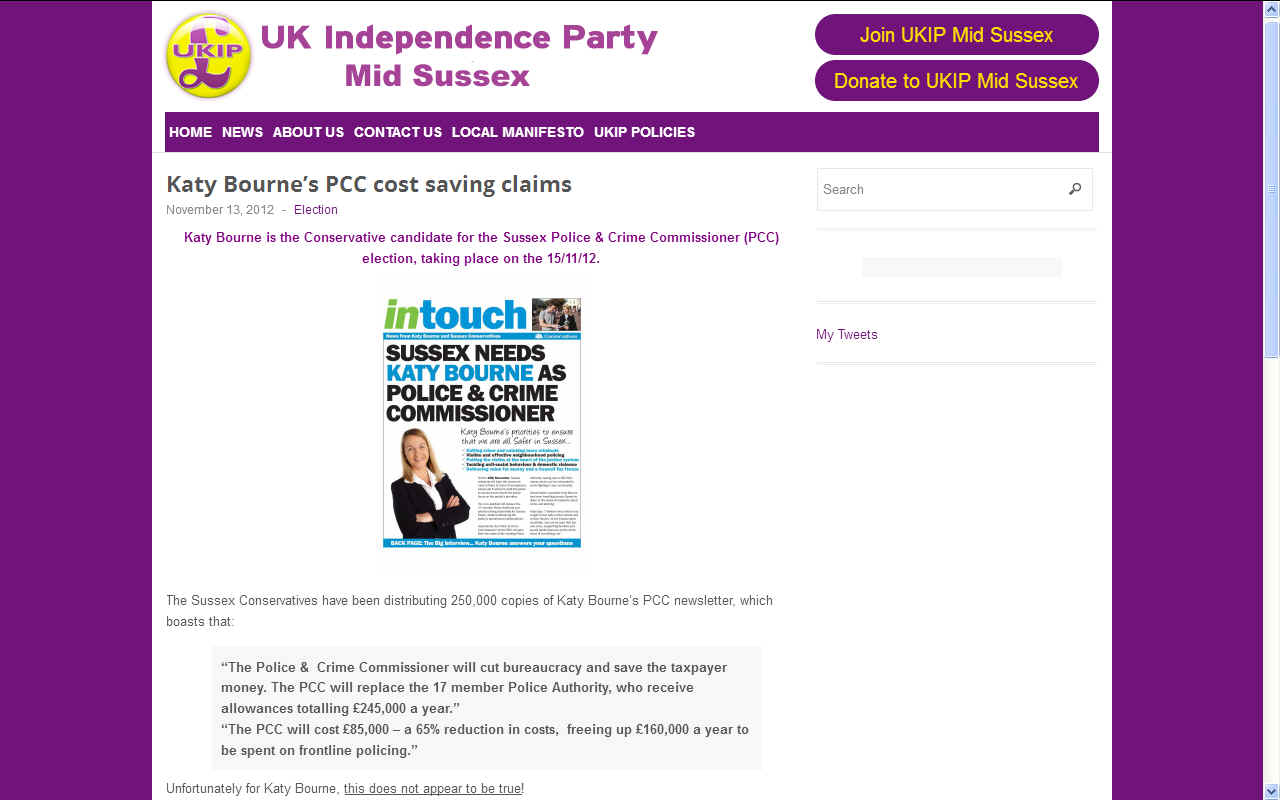 IT DOES NOT ADD UP - The Sussex Conservatives have been distributing 250,000 copies of Katy Bourne's PCC newsletter, which boasts that:

"The Police & Crime Commissioner will cut bureaucracy and save the taxpayer money. The PCC will replace the 17 member Police Authority, who receive allowances totalling £245,000 a year."

"The PCC will cost £85,000 – a 65% reduction in costs, freeing up £160,000 a year to be spent on frontline policing."

Unfortunately for Katy Bourne, this does not appear to be true! Her figures would appear to be grossly inaccurate and therefore her claim of "a 65% reduction in costs" is deeply misleading.

A visit to the website of the Sussex Police Authority and an examination of their 'Statement of Accounts 2011/12′, reveals that the true Members' Allowances figure received was £179,000 (and the same figure for 2010/11) NOT the £245,000 figure Katy Bourne has quoted.

In addition, is Katy Bourne being incredibly naive and overly simplistic or is she deliberately misleading people when she claims that "the PCC will cost £85,000"?

Katy Bourne is ignoring the fact that when the Police Authority is abolished, a 17 member Police & Crime Panel (PCP) will be appointed to scrutinise the work of the PCC, with its own costs, which according to the Home Office website will be up to £68,640 pa : PCP running costs of £53,300 pa + members' expenses of £15,640 pa (up to £920 per member pa x 17 members) = £68,940.

Why aren't these costs included by Katy Bourne in her Police & Crime Commissioner vs Police Authority cost comparison?

Given that Katy Bourne's figures appear to be grossly inaccurate and misleading, then what possible hope is there of her handling a Police budget of a quarter of a billion pounds?
WEALDEN CORRUPTION
Returning to Wealden, the then chief executive Derek Holness in 1997 demanded an enhanced pension for dealing with the Petitioners, apparently a friend of many Sussex police officers, suggesting that a favour was called in to dig the corrupt officers out of a hole. It looks as though Wealden hoped that this matter would just go away as the complainants were worn down. But, there is no statute of limitations on the crime of fraud or abuse of a position of trust akin to fraud - and a failure to investigate a crime is of itself a crime.
Hence, when Sussex Police failed to contact any of the Petitioners to take statements and collect their evidence, a further crime appears to have been committed on top of what looks like a conspiracy between Wealden and the police to pervert the course of justice.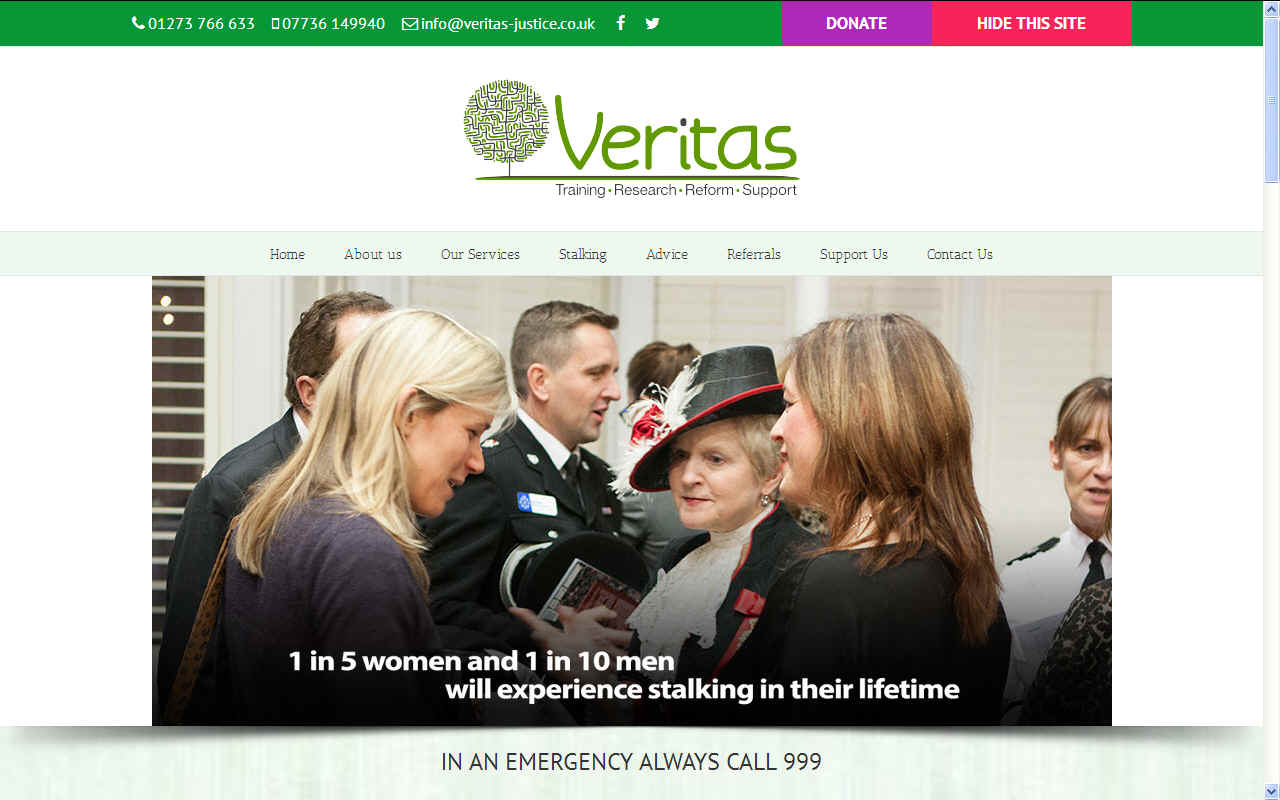 VERITAS - Veritas Justice was incorporated in 2014 aiming to assist victims of stalking in their area following the successful Stalking Law Reform Campaign in Parliament in which Sam Taylor one of their founders was instrumental.

Sam Taylor is a visiting lecturer at the University of Brighton, developing and delivering sessions on stalking, domestic abuse and child protection to health and social science students and is a an accredited Independent Stalking Advocate.

Ms Taylor has a Masters in Creative Writing and Personal Development and runs 'Writing for Recovery' courses for people who have been affected by stalking and mental health. Sam explores historical injustice for women within her own creative writing practice and how these link to current issues.

In 2011 Ms Taylor gave evidence and was instrumental in the Stalking Law Reform campaign having experienced four years of stalking by her former partner. This landmark campaign led to the introduction of stalking becoming a criminal offence on 25th November 2012.
Stalking is defined as a pattern of repeat and persistent behaviour that is intrusive and engenders fear. One person becomes fixated or obsessed with another and the attention is unwanted, typified by the boyfriend of Sharna Grice that led to her murder. Stalking behaviour can be seen as unwanted communications, which are anything from telephone calls and various types of messaging to repeatedly sending gifts or leaving graffiti.

On 25th November 2012 the law for stalking was introduced in England and Wales. Sam Taylor, co-founder of Veritas played an important part in the parliamentary Stalking Law Reform campaign. Sam gave compelling evidence before parliamentarians of her experiences during the terrifying 4 years of stalking that she suffered at the hands of her ex-partner and unbeknown to her had a significant history of offending.

Stalking includes unwanted intrusions a bit like harassment, which include waiting for, spying on, approaching and entering a person's home. Ironically, councils up and down the country employ techniques that one might describe as stalking and many regard as Gestapo like tactics as used in Nazi Germany under the command of Adolf Hitler. Stalkers may make complaints to legitimate bodies such as councils, use the Internet to facilitate their campaign (Cyber stalk), or make threats, damage property or even use violence. If you even come close to experiencing such behaviour, for goodness sake distance yourself from the source and if the behaviour persists, then contact an organization like Veritas, because, unless your granddad or father is a mason, you cannot rely on Sussex Police.
Sam Taylor - Mobile: 07736 149 940 - Email: sam@veritas-justice.co.uk

Claudia Miles - Mobile: 07736 149 940 - Email: claudia@veritas-justice.co.uk

General Information - Telephone: 01273 766 633 - Email: info@veritas-justice.co.uk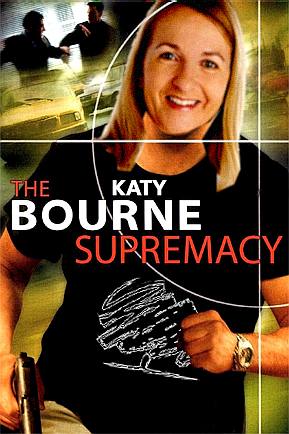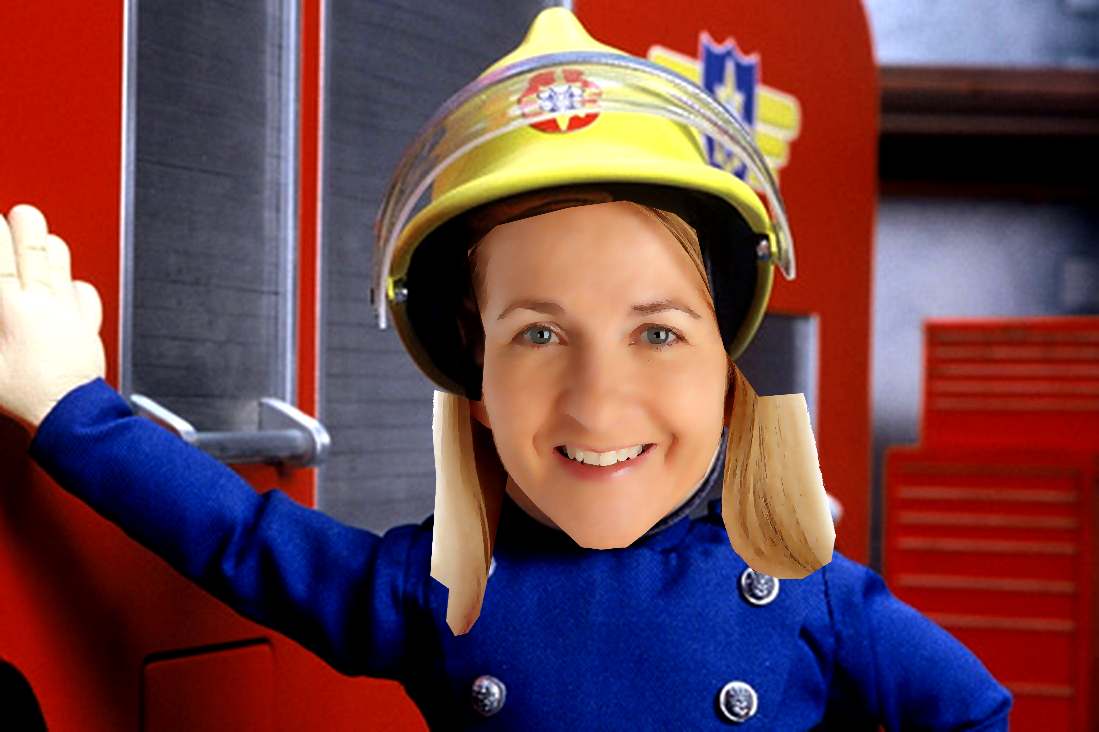 POLITICAL SATIRE - Katy is making her mark judging by the number of people commenting using graphics. It may not be the kind of comment she is looking for but there is no such thing as bad publicity.
DAILY MAIL 14 APRIL 2018

A Police and Crime Commissioner has revealed she was herself a victim of a relentless stalking campaign which left her fearing for her safety and unable to sleep.

Katy Bourne, publicly elected commissioner for Sussex and a noted campaigner on behalf of stalking victims, has told of her five-year ordeal in which she was humiliated on dozens of blogs and websites, and filmed and followed when she left her home.

Yet, despite a dossier of evidence against the man behind the harassment, which includes false online claims that she protected paedophiles, the Crown Prosecution Service (CPS) declined to bring a prosecution.

Today, in an exclusive interview with The Mail on Sunday, former Conservative councillor Mrs Bourne, 53, likens the CPS's decision to a 'punch to the stomach'.

In response, she is set to make a major speech in London tomorrow calling for stronger legal protection, and a cultural shift in attitude, to better serve the 700,000 women a year in Britain who find themselves a victim of stalking.

Although stalking has been a criminal offence since 2012, Mrs Bourne is backing plans, currently going through Parliament, to introduce Stalking Protection Orders, which would allow police to prohibit contact even before a prosecution. [Comment: that is normal procedure]

Mrs Bourne said: 'Stalking is a really insidious crime and wears you down over a long period of time. We need a cultural change. Stalking is a crime, not a nuisance.'

Mrs Bourne's ordeal began after she won her bid to become a Police and Crime Commissioner in 2012, having carved out a successful career in local business and politics. The role involves holding her local force to account on behalf of the public.

But problems began after local father-of-two Matthew Taylor set himself up in the self-created role of 'Shadow Police and Crime Commissioner'.
On his website Mr Taylor describes himself as 'an author, writer, actor, performer and public speaker' and claims he has served with the military police. He began attacking Mrs Bourne in blog posts.

Comments in response to the Twitter feed for Mrs Bourne's office began as political but they became steadily more personal, and started to include a series of outlandish lies, including that she was having an affair with a colleague.

'He said on his website I was involved in child abuse and that I covered up the murder of a local woman. I had an official campaign photo which he edited online, writing underneath: 'ensuring paedophiles and masons are all safer in Sussex'.

'Various other doctored images of me started appearing. One was of a woman's body in a negligee with my face pasted on. It was directly targeting me as a woman and making it sexual.'

It was when her stalker covertly filmed her that Katy started fearing for her safety. 'One night in July 2016 I was talking at an event and hadn't realised he'd recorded me. He then filmed me from outside on the street looking in.'

Footage of a charity abseil, although not filmed by Taylor, was posted online with comments such as 'you should have slit her rope'.

Mrs Bourne's banker husband Kevin, a former soldier, became worried about her safety, and she raised a harassment case, which was passed to the neighbouring Surrey force to avoid any perceived conflict of interest.

She also obtained a civil injunction against Mr Taylor and was given a special phone by police in case of emergencies.

The following year Taylor was arrested yet in May 2017 the CPS dropped the case, saying there was insufficient evidence to bring a prosecution.

Mrs Bourne said: 'I think they thought because I had a civil injunction that was enough.'

She is now campaigning for legal change, and has supported funding for local stalking support service Veritas Justice.

A CPS spokesman said: 'We received a file from the police in March 2017 in relation to an allegation of harassment linked to online blogs.

'After careful consideration, we concluded the evidential test set out in the Code for Crown Prosecutors was not met and therefore no charges were authorised.'

Responding to the allegations, Mr Taylor said last night: 'I reject all claims that I harassed and stalked Katy Bourne.

'I simply asked serious questions about police corruption which she and her office choose to ignore.' By Hannah Summers
OTHER LIVE ALLEGATIONS OF CORRUPTION IN SUSSEX POLICE
There are other complaints outside of the petition. One involves the Sussex Police issuing a gun license to a person with a criminal record. Another involves defacing a public document with tippex to hide the truth about Ian Kay commenting on his father in law's planning application during a planning committee meeting, and then some time later lying to an Inspector for the Secretary of State about the provenance of a photograph his council introduced as evidence during a Public Inquiry on an application for a Lawful Development Certificate, when the photograph had as a matter of fact come from his own file, penned as such by his then assistant Susan Harvey by her own fair hand: "Return to IMK."
From these allegations alone it does appear that Mr Taylor may have a valid point, in that if Katy Bourne is doing nothing about these criminal complaints, then she is failing in her role as a Crime Commissioner where she may be altogether too friendly with Giles York, the present chief constable of Sussex.
In another case reported to Giles York and copied to Katy Bourne as the acting crime commissioner, is the fraudulent land charge applied by Wealden to an early generating monument where a number of council officers colluded to pervert the course of justice for several years, until a London university specializing in archaeological surveys was instructed by East Sussex County Council to reveal the lies told to members of the council two Inspectors in 1987 and 1997, and several High Court judges in between.
Then there is the matter of John Hoath alleging gun crime, where Katy, via Surrey police and Gillian Jones, are threatening another injunction designed to prevent freedom of speech and the reporting of impropriety on her doorstep.
FACE OFF - It's a tough call. The line between political comment and harassment or stalking is unclear in law. The CPS say that the level of proof needed to secure a conviction was not met in the case of Matt Taylor, who was making political comment as to Ms Bourne's apparent inaction as a Crime Commissioner. Ms Bourne says that she does not like that level of attention and wants the law changed to hang political opponents a bit like the Gestapo shot or arrested Hitler's political opponents.
Who is right. Ms Bourne has ruined Mr Taylor's life whatever happens. Lest we forget, Kay Bourne's partner was involved in a banking scandal that no-doubt ruined thousands of investors lives, no matter how that may be interpreted. This might be a case where mediation could have resolved their difference as to how political comment could be handled to the satisfaction of all, without troubling the Courts or the CPS. But that would not do where we suspect there is a Nazi like agenda driving all of this and that maybe officers within Sussex Police are advising on tactics to quash justifiable comment. We could be next for chipping in with our ha'penny worth. It might then be the turn of the hardcopy media for printing objective stories. We'll keep the legal boxing gloves off for now and see what happens, though policing in Sussex must continue to be investigated where corrupt practices are used to send innocent men and women to prison and make white collar criminals, like council civil servants rich.
If that proves to be the case, it is no wonder that she is making such a fuss about being stalked, seeking to turn the tables on her watchdog and deflect attention. What might be more germane is that she does not like it when her inaction is put under the spotlight. The readers may not agree with the approach that Mr Taylor and others have adopted as to the failure of this crime commissioner to demand answers to past and present crime - and it may well suit those pundits to review their manner of questioning, but nobody should try to take away their right to question and make legitimate comment on apparent corruption. Indeed, it is the duty of every citizen to question authority where misfeasance in public office is suspected.
Another case involved the unlawful demolition of an animal sanctuary, where the officer known to be corrupt, Ian Kay, was in the mix along with George Morham White and Victorio Scarpa, the then Wealden solicitor.
In yet another case Wealden failed to take action to prevent a landlord from removing the roof of a property he was trying to get vacant possession of, to include setting fires dangerously close outside, where it appeared that Wealden had granted this landlord immunity from prosecution. A County Court judge said it was the worst case of harassment he'd seen. Yet the Sussex Police and this council did nothing, despite their duty to protect any citizen from harm.
We are more than willing to hear and print Ms Bourne's side of the story in the interests of balanced reporting and fair play. We'd just like to know when she is going to start doing her job, or offer some kind of plausible explanation for sitting on her hands. Or, if she is unwilling to shop her friends at Sussex Police, she might like to resign and allow someone else an opportunity to tackle these serious white-collar crimes.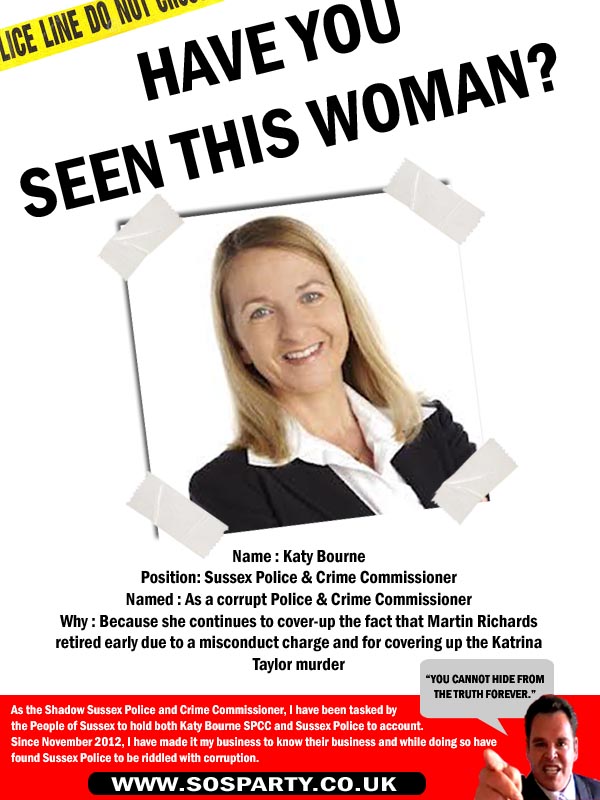 CONTACTS
Sussex Police & Crime Commissioner
Sackville House, Brooks Close
Lewes, East Sussex, BN7 2FZ
Telephone: 01273 481561

Email: spcc@sussex-pcc.gov.uk
Website: http://www.sussex-pcc.gov.uk
Twitter: http://twitter.com/sussexpcc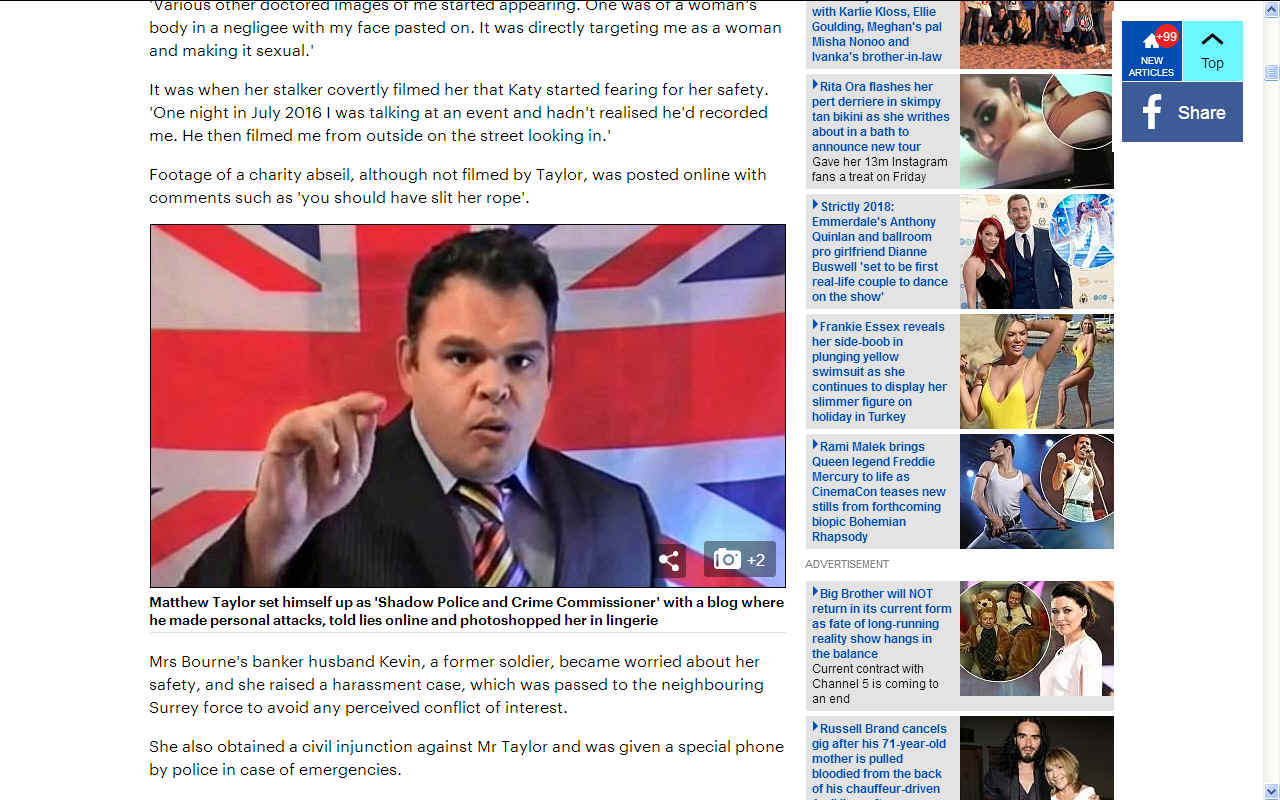 MATTHEW TAYLOR - We understand that Mr Taylor was in the military police or some similar role. Stalking is one thing, but trying to call a civil servant or local politician to account for her inaction is another matter. That is not stalking. Articles 9 and 10 of the European Convention of Human Rights grants anyone, including Mr Taylor, the right to freedom of speech. The Universal Declaration of Human Rights (United Nations) grants the same basic rights to every citizen under Articles 18 and 19. This includes the right to be abusive according to the House of Lords. If, as Mr Taylor is saying he is only heckling Katy Bourne, then what she is seeking to do to stifle legitimate comment is censorship Chinese style, to prevent members of the public from questioning her abilities as a crime commissioner. Surely, that would put all newspapers out of business who write about politicians. We have then to be very careful to draw a line under what some may see as stalking so that any new laws or guidelines do not infringe a persons Human Rights to free thoughts and speech.
Obviously, we abhor the crime of stalking. Especially those where a person is at risk as to physical harm, such as the case of Sharna Grice, a girl who approached Sussex Police for help and was then murdered when they turned her away. It's not new laws we need, it is a police force that acts to combat crimes that are reported to them, rather than selectively investigating, or even not properly investigating crimes to help a brother mason. Two recent requests to see their Masons register of interests were refused by Sussex police. Why? Did you know that half the CPS and just about the same percentage of Judges are masons?
Fit ups by the Sussex Police are not uncommon where it assists their friends at Wealden or a mason. Conversely, they did not investigate their chum Jimmy Saville who is reputed to have assaulted a large number of teenagers in their area.
LINKS & REFERENCE
http://ukipmidsussex.org/katy-bournes-pcc-cost-saving-claims/
http://www.dailymail.co.uk/news/article-5616389/Police-refuse-charge-crime-tsar-Katy-Bournes-stalker.html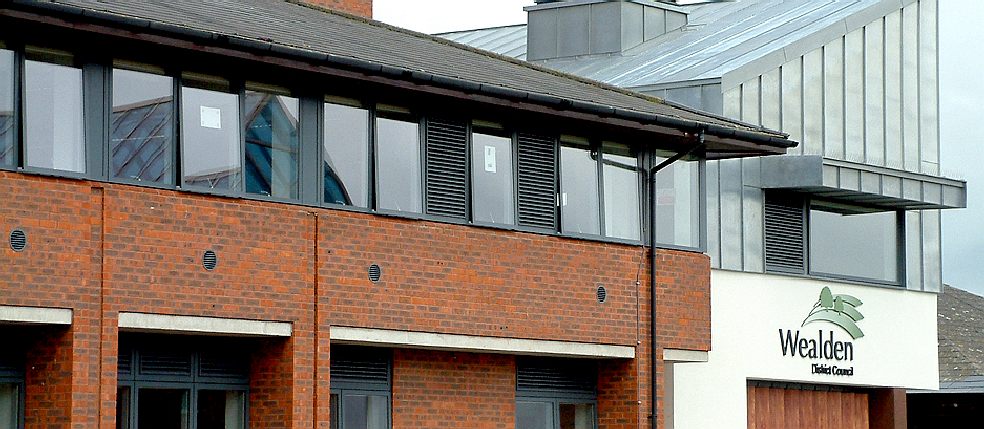 COUNCIL OFFICES - It's easy for a council to generate income from granting themselves planning consent on one site and then selling off another when it becomes prime real estate. These are the recently developed offices at Hailsham, it has to be said; almost totally devoid of climate change offset features. Wealden sold off their offices in Crowborough much to the annoyance of local residents.
Apart from being climate criminals, there are many cases on file relating to the impropriety of this council that we understand have been brought to the attention of Ms Bourne, but that she has failed to investigate in her role as crime commissioner. It is perhaps what appears to be the complete lack of action in respect of such allegations of police corruption that is triggering comments from members of the public who are concerned more that the police should be investigated, than their own safety - given that Sussex Police are known for the conspiracy to stone wall an investigation where their pals in Wealden are concerned. Wealden of course pay Sussex Police from the council taxes they collect from the public.